Phuket is Thailand's largest island, connected to the mainland by two bridges. Most tourism development is concentrated around beaches on its west coast.
Arriving from all over the world, travelers flock to Phuket for relaxation and adventure. In fact, the island is one of the most popular destinations in Thailand. Phuket's climate is very favorable, with warm and sunny days all year round.
It is a truly magical place that should be experienced by everyone. But where should you stay when you come to Phuket? We have more than excellent suggestions that won't leave you indifferent.
Best hotels for your stay at Phuket
Everyone will agree that choosing a hotel or apartment during your trip is a big part of the overall travel experience. Especially if you want to travel beautifully.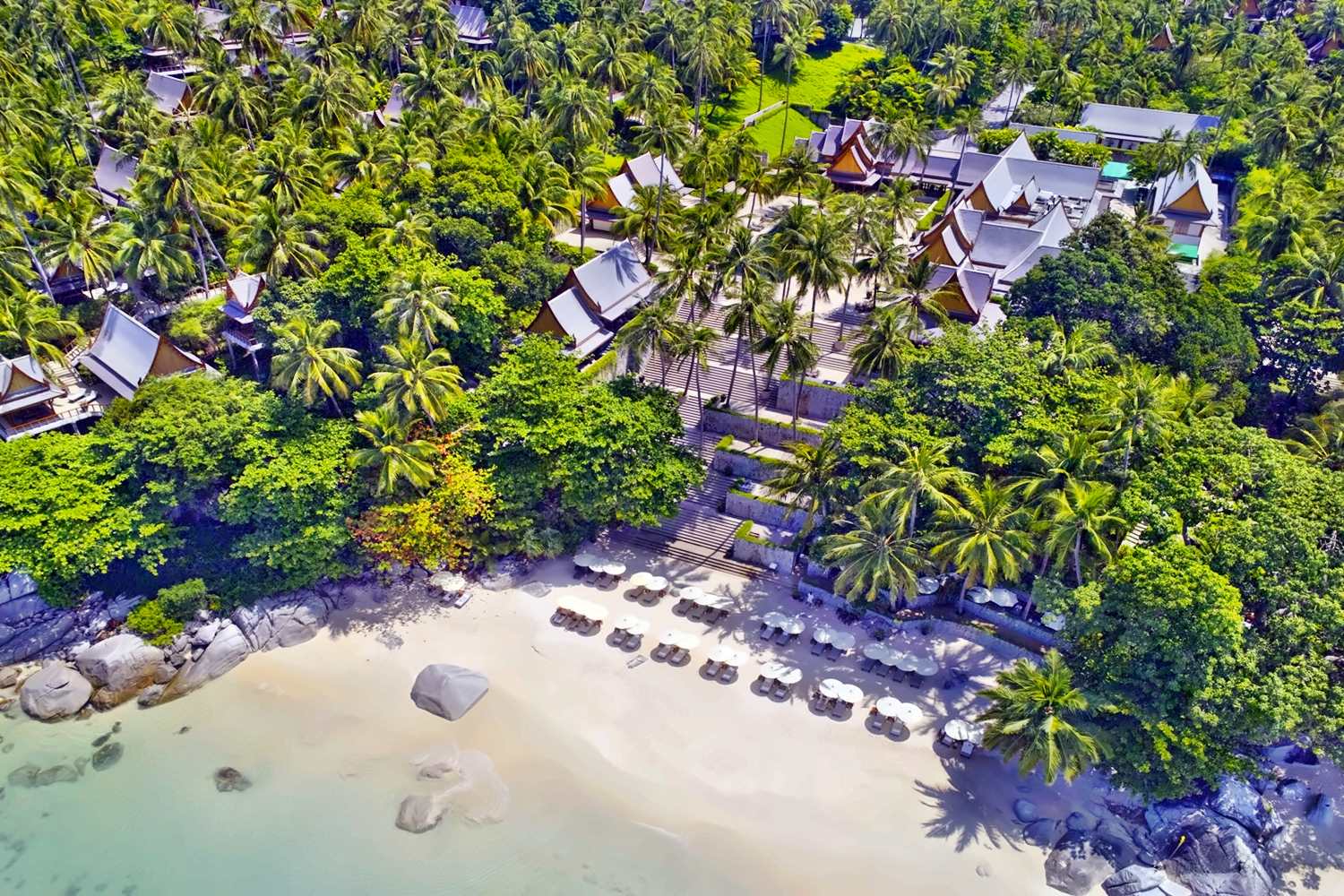 Amanpuri
First on our list is Amanpuri Resort. Its Thai name means "quiet place". The hotel combines an atmosphere of seclusion, modern comfort, and a unique taste of Thailand.
It is located on the transparent shores of the Andaman Sea, close to a wide snow-white beach. Surrounded by tall coconut palms and set among lush tropical gardens, this comfortable resort's elegant cottages are built in traditional Thai style.
The spacious rooms feature elegant decor in a modern Thai style with comfortable wooden furniture and original decorations.
The hotel has cozy terraces with wonderful views of the sea and garden and an exceptional spa. Here, guests can enjoy six treatment rooms with steam baths. An outdoor meditation gazebo, a sauna, a granite steam bath, and a terrace with a fountain are available too.
The resort also has the largest boat park in South-East Asia with a professional crew, so there is something for everyone.
Enjoy a variety of water sports, including sailboats, kayaks, windsurfing, snorkeling, wakeboarding, and waterskiing.
The hotel's three restaurants and 2 bars offer a large selection of gourmet Thai and Italian cuisine, as well as French dishes with Japanese culinary influences.
Trisara
One of the best hotels in Phuket is Trisara. Located on the island's northwest coast, it is surrounded by tropical rainforests. Trisara is half an hour's drive from Kamala Beach, a popular spot for tourists and locals alike to relax by the water.
The 5-star resort features spacious villas with 2 to 6 bedrooms, private terraces, and pools lined with natural grey marble tiles. All villas offer complete privacy and stunning views of the exotic gardens and the Andaman Sea. The Asian-inspired accommodation is elegantly furnished, with art, kitchens, and living areas.
Guests at Trisara can visit the spa, which offers exclusive facial and body treatments, including a six-hand massage. As a member of the private Blue Canyon Country Club, the hotel is surrounded by world-class golf courses.
In addition to all spa treatments and golf courses, guests can enjoy water activities such as diving, snorkeling, and boating. But, of course, the list does not end there. Guests have access to a fitness center, tennis courts, swimming lessons, and Thai boxing classes.
The Trisara Seafood Restaurant, with a bar and terrace, serves all sorts of dishes. On Sundays, the beach offers a Sunday Jazz Lunch. With grilled seafood, tapas, desserts, and jazz music, it's the perfect place to spend a day!
Your member benefits when booking this hotel through PrivateUpgrades include a free 50-minute massage for up to two people per room once during your stay.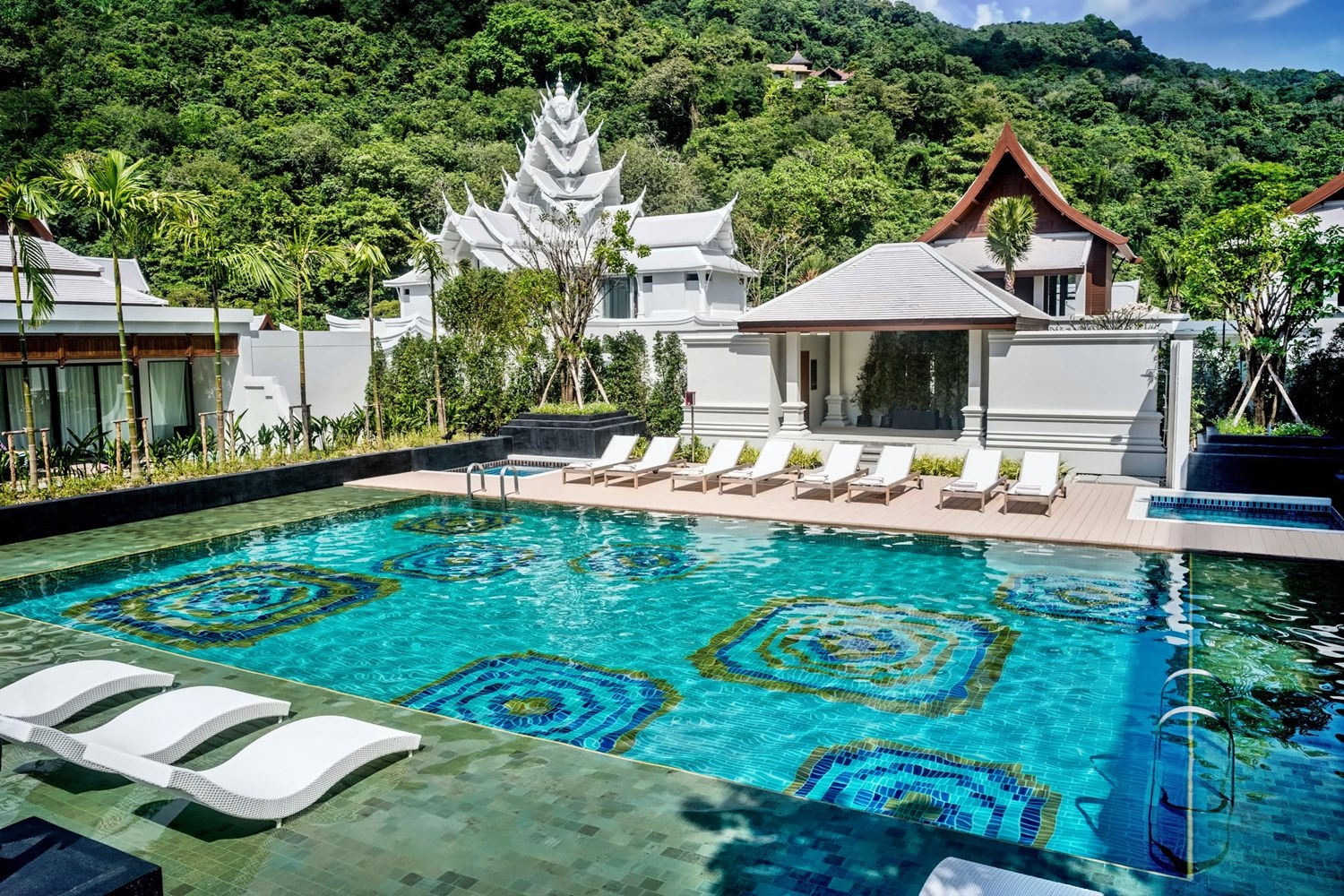 InterContinental Phuket Resort
For a perfect holiday, book a stay at InterContinental Phuket Resort. The stunning five-star hotel is located on the soft sands of Kamala Beach. This stylish, sophisticated, and refined destination is surrounded by tropical green hills with ethereal views of the Andaman Sea.
Thai-inspired architecture with a national flavor perfectly complements the haute cuisine restaurants, luxurious rooms, and lush gardens with a secluded lagoon.
Culinary masterpieces inspired by local cuisine, all-inclusive wellness tours, and tailor-made excursions will give you an unforgettable Phuket holiday experience.
The InterContinental Phuket Resort is an unwavering mark of quality. Travel may change in the future as new standards and expectations emerge, but this resort's well-established culture certainly won't disappear.
If you choose this hotel through PrivateUpgrades and become a member, one of the benefits is a guaranteed late check-out at 14:00.
We have identified the best and most luxurious places to stay when traveling to Phuket, but why should you visit this place? What makes it so special?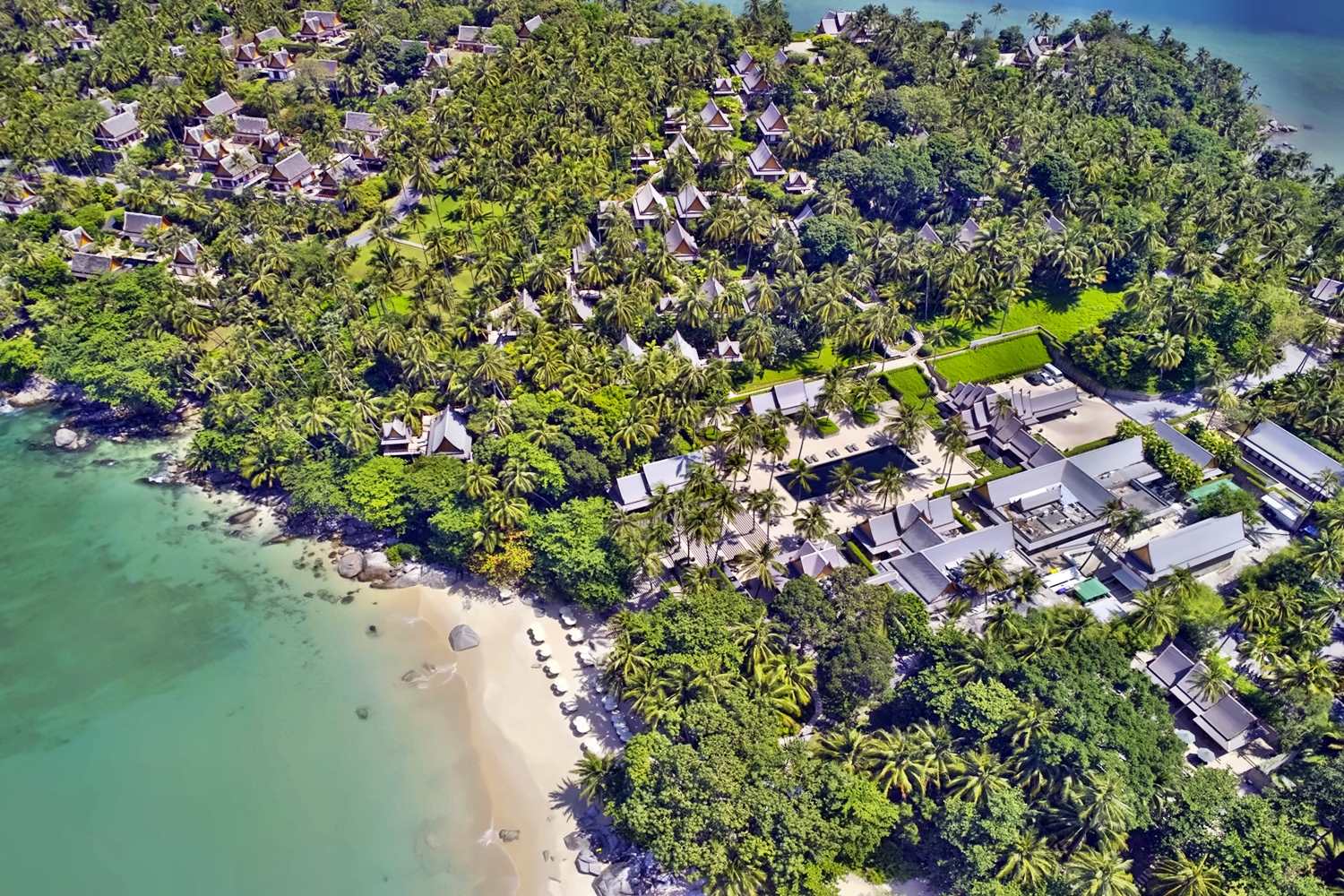 Variety of beaches
Patong Beach
Phuket's most developed beach, Patong, stretches for 3 kilometers and offers a wide choice of recreational, sporting, shopping, and leisure activities. Patong is famous not only for its daytime entertainment but also for its unforgettable nightlife. In fact, it is the buzzy heart of the island's beaches.
Bangla Road, just steps from the beach, is packed with dining and entertainment venues as well as traveling tourists and ex-pats all year round, and the beach itself can get very crowded.
If you would rather stay somewhere that still has the vibe but is mellower, try the beaches to Patong's north and south.
Kata Beach
Kata beach is a beautiful, curving bay, splashed with lush hillsides at both ends, inundated with casuarinas and palm trees. Although still touristy, it is much quieter than Patong beach, with fewer rentals.
The beach itself is wide, with soft white sand and decent snorkeling spots. If you get hungry, you can enjoy a papaya shake or a snack at one of the beach stalls. There are larger restaurants within walking distance.
Karona beach
Less developed than the popular Patong Beach, about 15 minutes away, Karon Beach is a 3.5-kilometer-long stretch of sand and sapphire sea that attracts many couples and families.
When the weather is calm, it is a beautiful place for a swim, but when the winds are at their peak, the big waves flow wide open. Remember to be careful!
Amusement parks and reserves
Elephant reserve
Elephants are ancient inhabitants of Thailand, and one of the most wonderful places to see these regal animals in the flesh is the Green Elephant Sanctuary Park Phuket. The sanctuary is home to elephants that, for various reasons, cannot live in the wild.
It has been designed to ensure that the elephants' stay there is as close as possible to their natural habitat. In the reserve, you can take part in feeding the elephants, as well as watch them swimming and enjoy their daily routine.
FantaSea Amusement Park
FantaSea is a 24-hectare amusement park with a cultural theme, providing the best night-time entertainment in Phuket.
Inspired by Thailand's rich and exotic culture, the theme park not only showcases the charm and beauty of Thailand but also brings ancient Thai traditions to life with state-of-the-art technology.
Thai cuisine
Thai cuisine, famous all over the world, captures the soul of the country. The food is generous, warm, invigorating, and soothing. The dishes are based on four flavors – spicy, sweet, salty, and sour. Noodle eateries, Phuket seafood pavilions, and market stalls show the diversity of the cuisine.
Tourists arriving in Phuket will find caves, sandy beaches with clear water, small islands scattered in the Andaman Sea, first-class hotels and seafood, water sports centers, and simply beautiful tropical landscapes.
All this makes a Phuket holiday unforgettable!