Australia definitely deserves a place on your bucket list because of its heavenly landscapes, animals, scuba diving spots, food, and culture. It's easy to get caught up in the excitement after booking a trip. However, to have a good experience, you must prepare first.
Are you ready for an unforgettable trip to Australia? If this stunning country is new to you, you should keep the following suggestions in mind.
Seasons are reversed
The seasons in Australia are opposite to those in the U.S. or Europe. This is because the country is situated in the southern hemisphere.
Here, summer runs from December to February, followed by autumn, which lasts from March to May. Winter is from June to August. Lastly, September to November is when spring is in full force.
Also, keep in mind that the climate of Australia's eight states and territories is very different. Still, much of the country has four seasons. The best time to travel to Australia is spring or autumn.
Sunscreen and skin care
Regardless of the season, once you set foot in Australia, you need to respect the much stronger sun rays. On the island, wearing sunscreen is a 'must'! Otherwise, you risk getting a painful sunburn.
Choose a waterproof sunblock so that you can enjoy those lovely Aussie beaches, relax, sunbathe, and get a great tan without any worry.
As you wander around Australia, make sure you are properly covered and hydrated. This means applying sunscreen regularly, wearing sunglasses, protective clothing, and a hat in the middle of the day.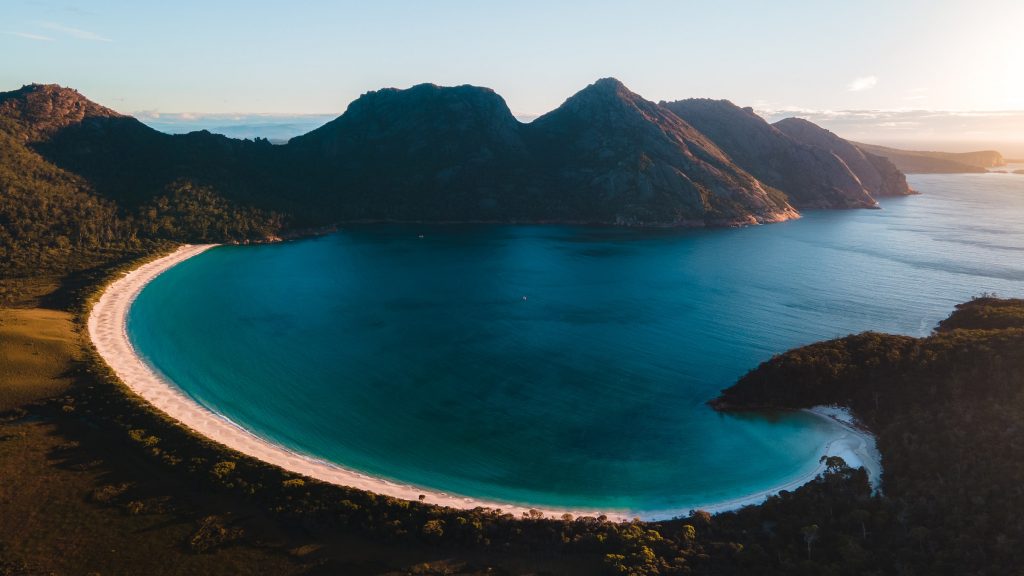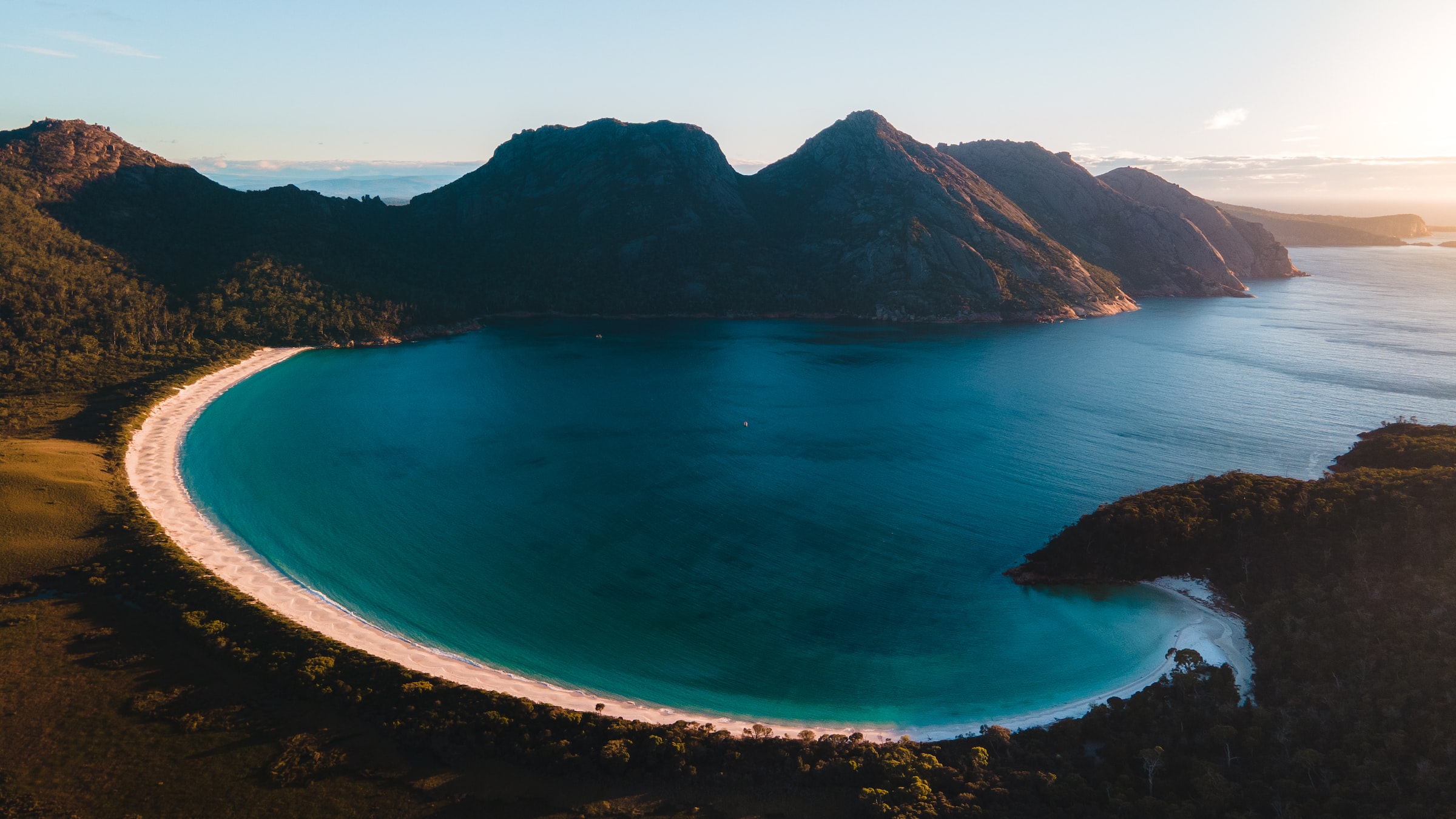 A diverse expedition
Despite the fact that it is the smallest continent in the world, Australia is incredibly diverse. One of the most important things to know before going to the island is that you won't be able to see everything within just one trip.
Naturally, Australia has a lot of places to visit, so it's best to do research before. Pick your favorites and make a list before you book your packages!
As you plan your getaway, remember that weather differs throughout the country, too. Just because you're visiting during summer doesn't mean you'll get sunshine. If you plan to sightsee many cities, you should expect a variety of temperatures and pack accordingly.
Urban or rural?
When traveling to Australia, one of the main choices you'll have to make is between visiting urban and rural areas.
On the east coast, you'll find the cities of Sydney, Melbourne, and Brisbane — all of which are among the world's most modern and vibrant places. On the other hand, the countryside of Australia is also unlike anything you'll see anywhere else. So, this is certainly a difficult choice to make.
Each city is distinct in its own culture and natural beauty. Perth is located on the west coast, Adelaide is in the south, Darwin is in the north, and Alice Springs is in the red center.
For instance, Melbourne is particularly dynamic and a dream come true for people who love street art and food. On your first day, take a walking tour to see the main sights! Melbourne is also Australia's sports capital and the starting point for trips to numerous popular destinations.
Another great choice is to take a trip to Tasmania if you have the time to travel further from the cities. The charming town of Hobart is a hidden gem, and sometimes, if you are lucky, you can even see the Southern Lights or the Aurora Australis.
Unlike the cities, the countryside is less populated. You won't see anyone for miles, but don't worry; kangaroos, wallabies, koalas, dingoes, and wombats will accompany you.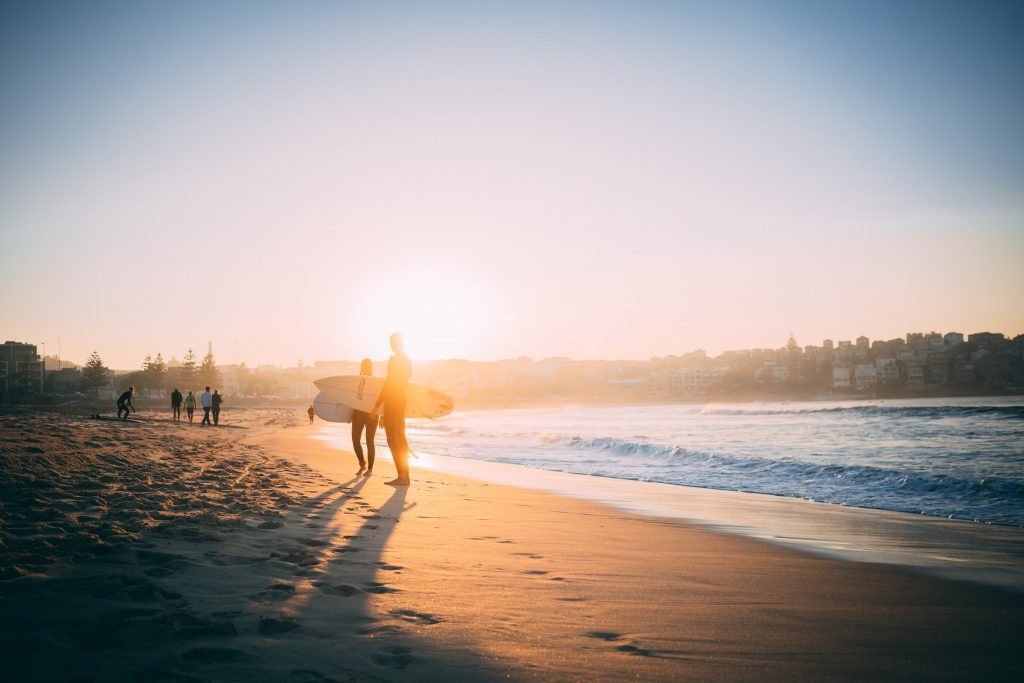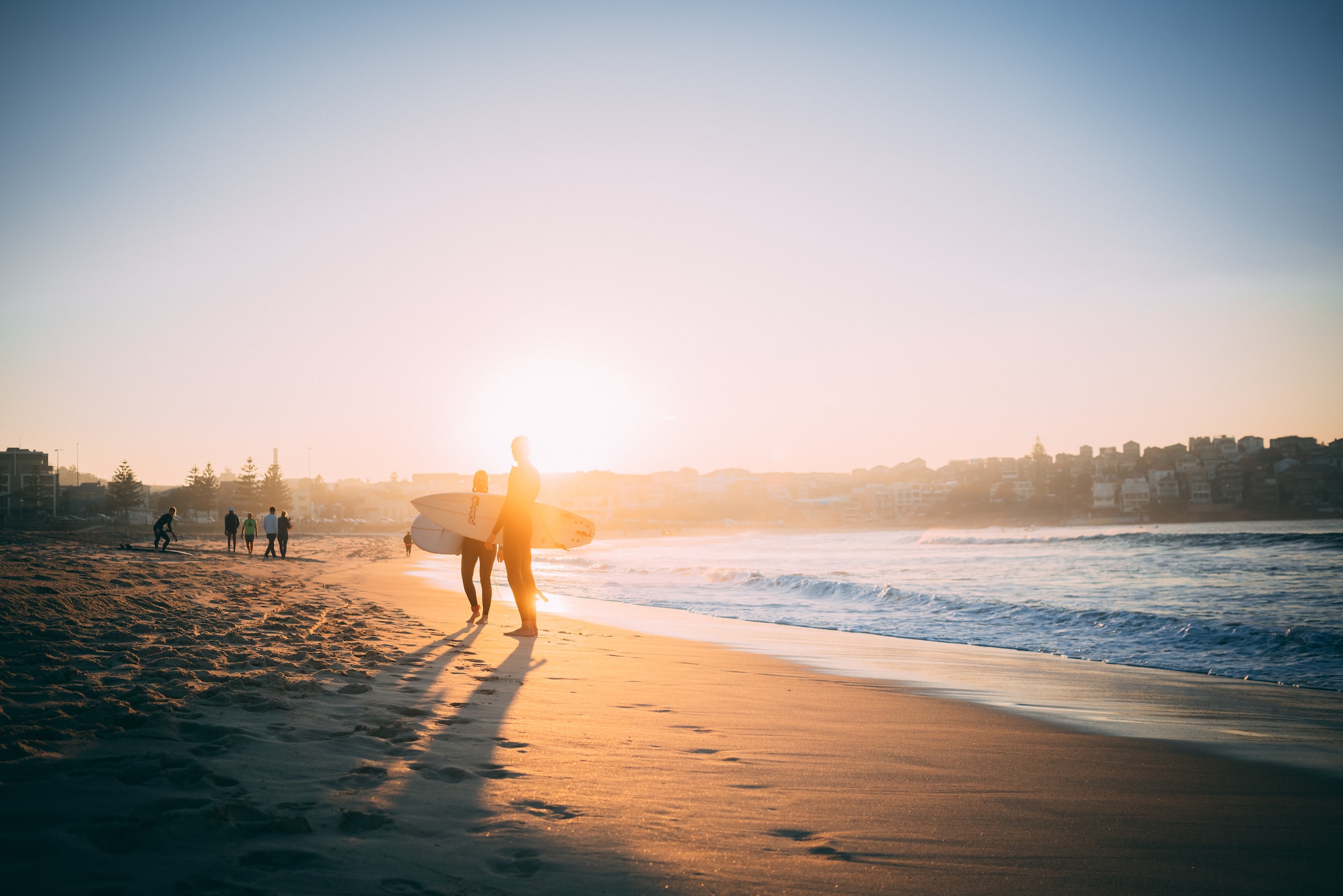 The thrill of adventure
In terms of adventure possibilities, Australia is unrivaled. Its water activities include scuba diving, snorkeling, white water rafting, kayaking, surfing safaris, crocodile spotting, swimming with dolphins, and whale watching.
Inland activities such as mountaineering, trekking, camel safari, horseback rides, bike visits, and four-wheel-driving adventures are equally entertaining. If you wish to experience the excitement of a lifetime, sky jumping is also available.
Culinary treat
Australia won't let you down if you're looking for a relaxing vacation where food is the main attraction. Visit a country pub to sample one of their specialty beers or go wine tasting in Hunter Valley in New South Wales, Margaret River in Western Australia, or the Barossa Valley in South Australia.
In the island's farmers' markets, you can try delicious seafood, kangaroo steak, and plenty of vegan options, in addition to their organic cheeses and chocolates.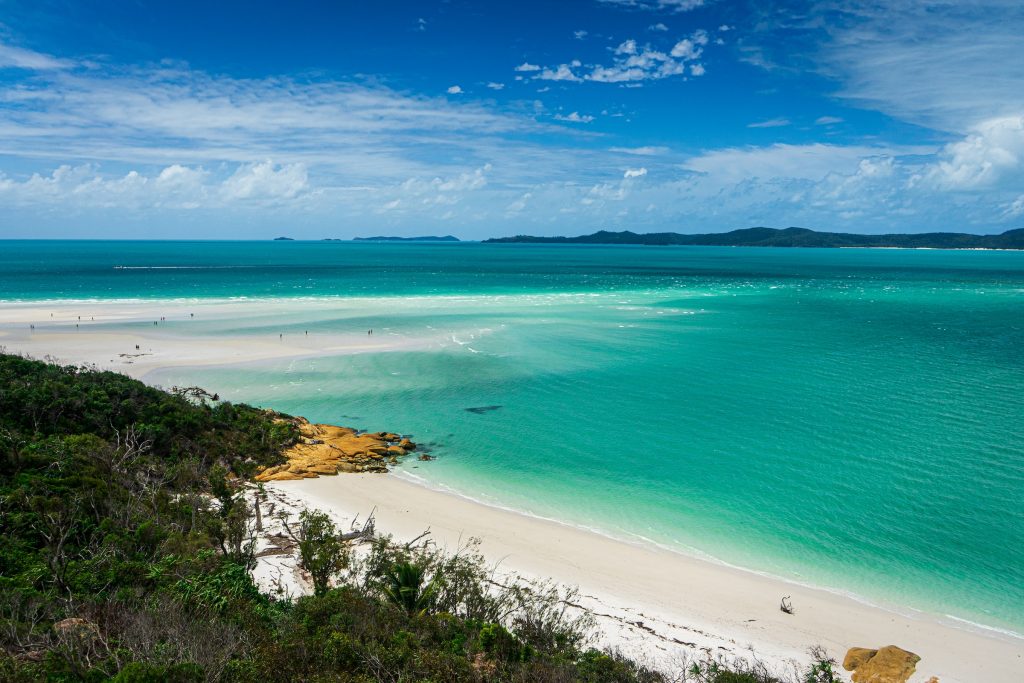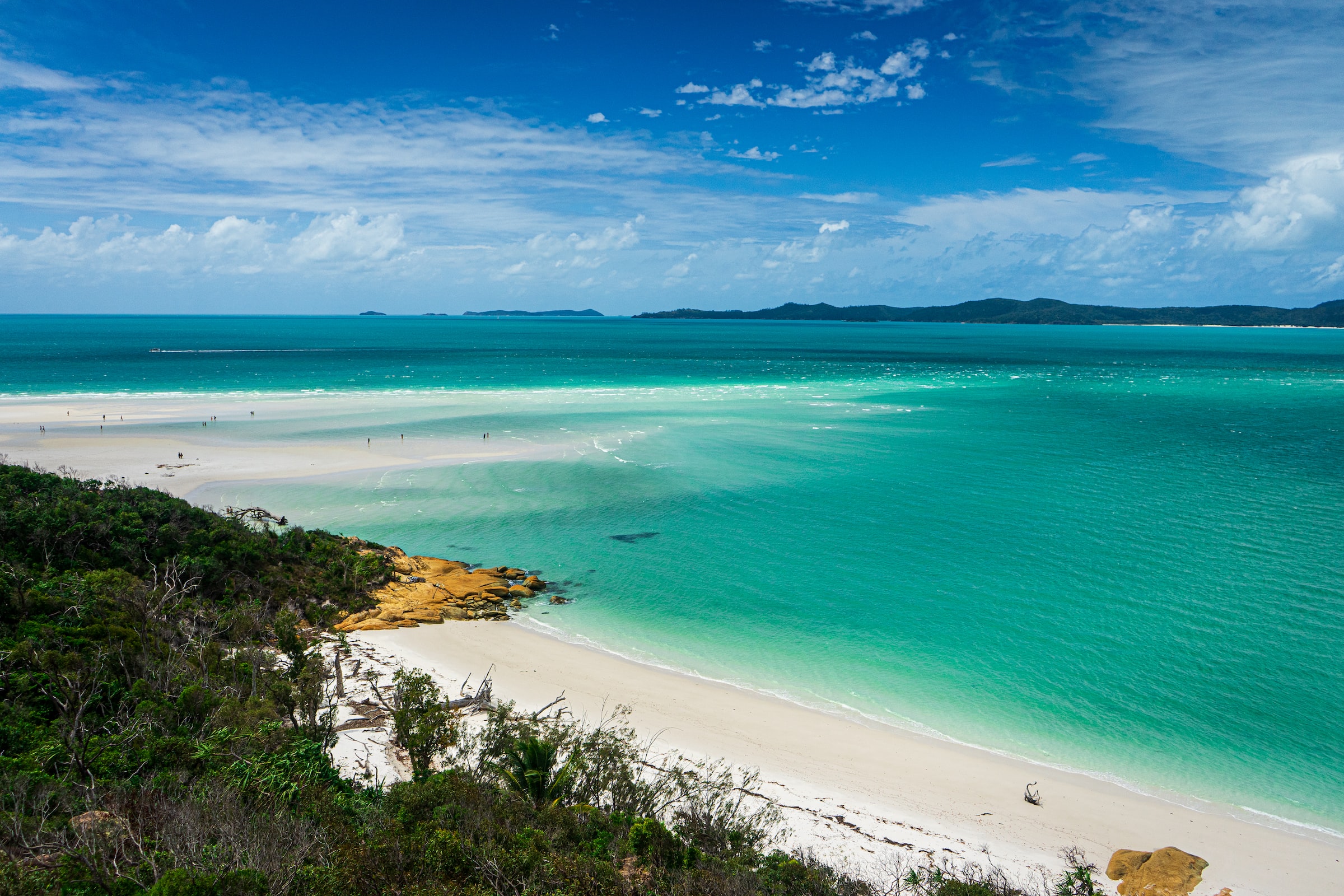 Marine tourism
Australia is known for its white sand beaches and abundance of water sports, with over 10,000 beaches linked by 50,000 kilometers of stunning coastline. You should make time to visit a city beach in Sydney, as well as some of the gorgeous beaches in more remote locations.
Among our favorites are the northern beaches, including Palm Beach. The Great Barrier Reef should be on your itinerary too!
You can take a sailing trip, swim, snorkel, surf, parasail, sandboard, kayak, go boating, and have a beach barbecue at the end of the day.
Aboriginal heritage
Australia can pride itself on having the oldest indigenous culture in the world. In fact, its history dates back 50,000 years. Unless you visit at least a few of the island's sacred sites, you may never fully comprehend the aboriginal connection to the land.
Experiencing their way of life. Viewing antiquated rock inscriptions and canvases. Tasting the world's best food. These are some of the best encounters a traveler can have.
Five amazing tour experiences that you can enjoy near Australia's largest cities are The Rocks Dreaming Aboriginal Heritage Tour, Wominjeka Welcome Tour, Brambuk Tour, Tower Hill Wildlife Reserve Tour, and Tour of Red Banks Conservation Park.
End notes
Australia really is unlike any other place in the world. With its awe-inspiring beauty, rich heritage, and countless options for having one, the island is consistently ranked among the best travel destinations.
If you have any questions about planning your Australian getaway, remember we are here to help.