Traveling is one of the best ways to experience another culture and a new way of life. With so many amazing places in the world, it can be hard to choose where to go next. We have an idea – St. Barts!
St. Barts is a land of French-speaking diners, fine restaurants, and gourmet food, with the Caribbean Sea splashing in the background. It is a place of rugged cliffs and remote stretches of perfect postcard sand, where yachts, luxury holidaymakers, and nature lovers mingle among the coves.
Here, white cruise ships and hotels take luxury to dizzying new levels. This Caribbean travel brochure, this little dot in the middle of the French West Indies, rarely fails to impress.
Let us take a look at the best things to do in St. Barts and why it is such an interesting and luxurious place where many people choose to spend their holidays.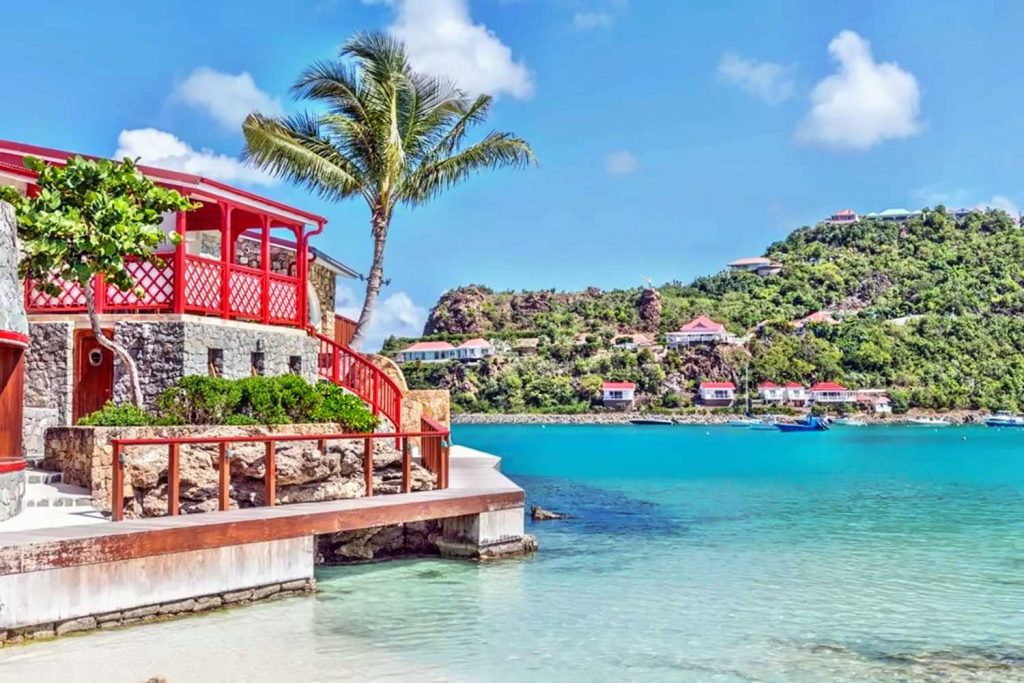 St. Barts travel restrictions
Currently, both vaccinated and unvaccinated travelers can enter St. Barts. However, if you don't have proof of vaccination, you must showcase an antigen test that has been taken 24 hours before. Find more information on entry requirements for St. Barts here.
What not to miss in St. Barts?
There is plenty to see and do while on vacation on St. Barts Island. You can visit the famous Gustavia Harbor, go snorkeling at one of the best spots in the Caribbean, or enjoy a relaxing day at one of the many beaches.
The possibilities are endless, so here are a few places you should not miss when heading to St. Barts!
Gustavia Harbor
So what can you do (other than visit St. Barts resorts) on the island? Visit Gustavia Harbor!  In the port, you will find luxury yachts and fishing boats, as well as pirate cruises that can entertain you during your visit there.
Gustavia
Gustavia, the red-winged capital of St. Barts, is a small port town and the best place to shop when adventuring on the island. The town wraps in a U-shape around the harbor, where rustic fishing boats bob alongside mega-yachts.
Chic boutiques, duty-free stores, and art galleries line the streets, luring passengers disembarking from the many cruise ships called here, while fine restaurants offer mouthwatering French cuisine.
For beautiful scenery, visit the ruins of Gustav Fortress, Sweden's most important period fortress, or head to the top of the 29-foot hill where Shell Beach lies among the few remaining walls of Charles Fortress.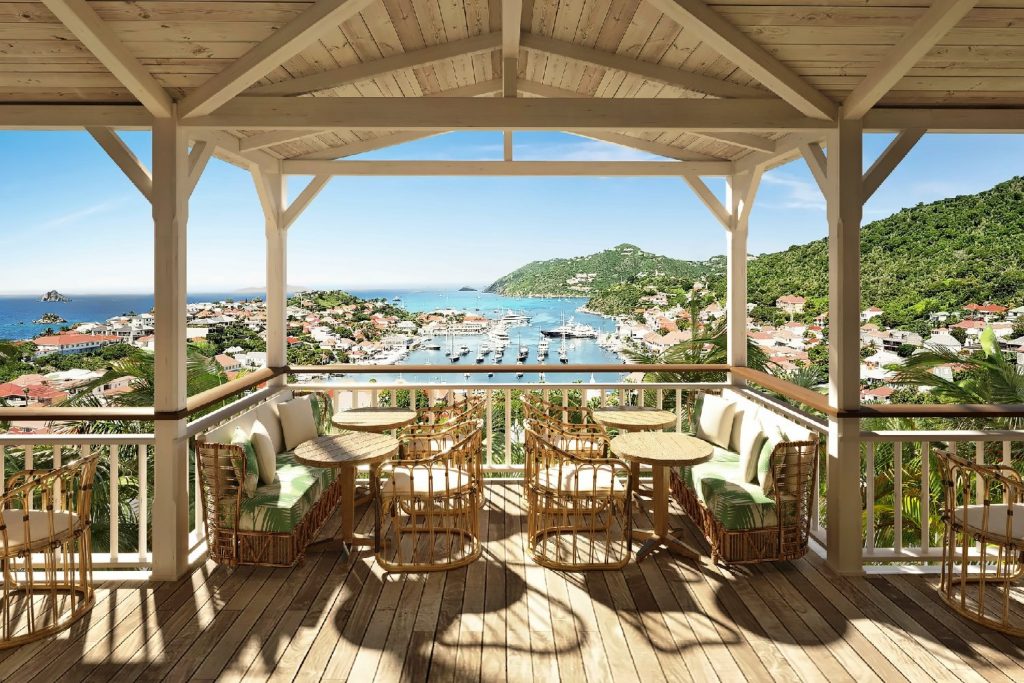 Beaches
For the best view of St. Barts Bay and one of the top beaches in the world, head to St. Jean Beach! It offers white sand, crystal clear water, and great snorkeling opportunities, in addition to beautiful vistas.
An interesting fact about this beach is that it is considered one of the most romantic places in the world. Of course, that's not the only stunning place you should visit. One of the most popular beaches on St. Barts is Anse de Gouverneur Beach, which offers a great place to relax on soft white sands or in one of the many lounge chairs available for rent.
If you are looking for something more secluded, head to Anse de Grand Saline beach or Anse de Flaman beach, both have truly spectacular views.
Surfing in St. Barts
Unlike many other Caribbean destinations, St. Barts is a mecca for surfing. The island is gifted with huge waves that roll off the Atlantic Ocean onto the rough bays of the north and west coast.
Places like Lorient Beach, Anse des Cayes and Saint-Jean have their own rollers of waves that are perfect for any level of rider. Surfboards and equipment can be rented throughout the island.
InterOceans Museum
Housed in the charming little village of Corossol on the western slope of St. Barts, the InterOceans Museum is one of the island's quirkiest and most diverse exhibition centers.
Created by passionate oceanographer Ingenu Magras, the collection features 9,000 seashells and countless other interesting objects related to the sea.
Visitors can tour the Caribbean seabed and discover some of the exciting creatures that hide among St. Barts' coral reefs and sandy shores. And after you have learned the secrets of the sea, Corossol has its own secluded town beach to continue your day!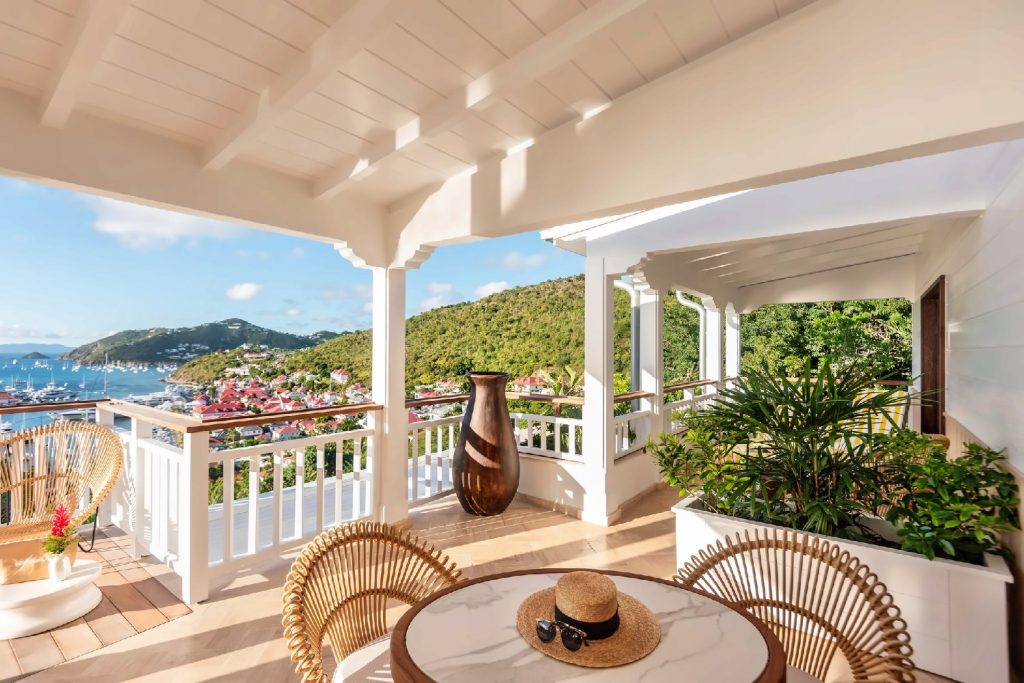 St. Barts weather – what to expect?
The best time to visit St. Barts is between December and May. These months are considered the dry season, so you shouldn't expect rainfalls or storms. The windiest months in St. Barts are July, August, and January.
Where to stay?
Most St. Barts hotels are located in Gustavia, which is divided into three parts. The lower town (where you will find all the restaurants, stores, and markets), the middle town, which has most of the luxury hotels, and the upper town, which features exclusive hotels for those who want extra privacy.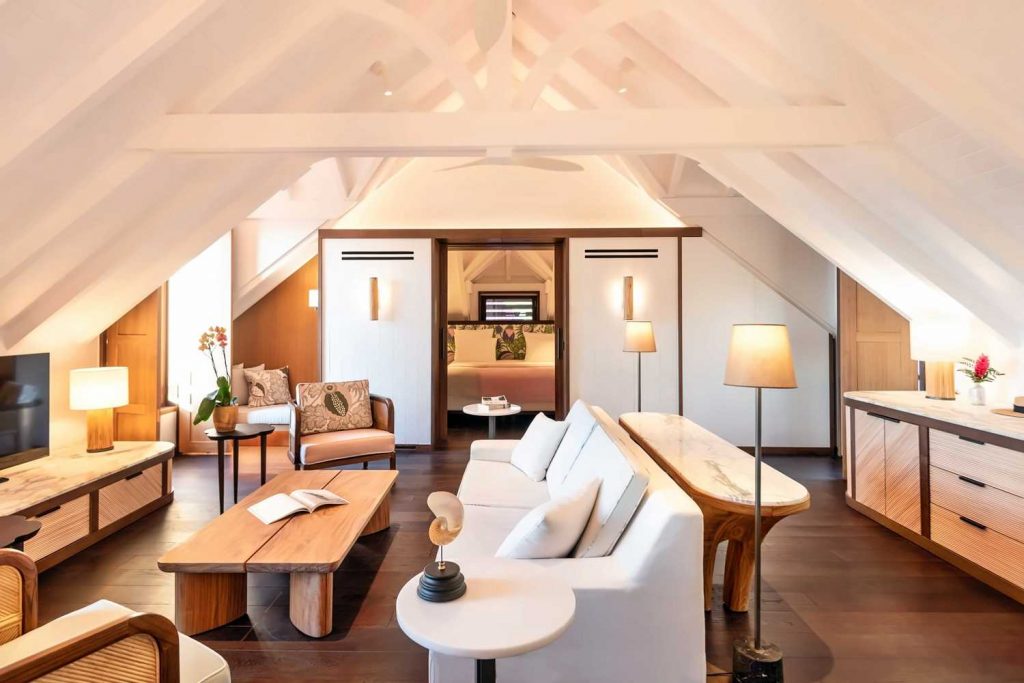 Hotel Barriere Le Carl Gustaf
When it comes to St. Barts luxury hotels, Hotel Barriere Le Carl Gustaf won't disappoint. Here you will experience moments of total relaxation, well-being, and luxury.
This is your chance to try tailor-made treatments and relax with a splendid massage on the balcony of your bungalow or right in your hotel room. At the hotel, you can revive your senses and satisfy all your desires.
Barriere Le Carl Gustaf St. Barts is located in the much-discussed Gustavia. One of the advantages of this hotel is that it is one of the more family-friendly hotels in St. Barts. So if you are traveling with the whole crew, you can book a family room to make your stay more comfortable.
The hotel also includes a restaurant, a separate bar, and an outdoor garden. For relaxation, there is a terrace so you can bask in the sun and enjoy a cold drink and a breathtaking view.
For those who want to stay active during their stay, Barriere Le Carl Gustaf also provides a fitness center.
Room prices start from 934 euros
Our members can get 100 USD food & beverage credit, a complimentary massage, and many other benefits

Eden Rock St. Barts
Looking for St. Barts hotels on the beach? Eden Rock will be an excellent pick! This luxury holiday complex in St. Barts is built on a rocky outcrop and surrounded by white sandy beaches and a turquoise sea.
Eden Rock – St. Barts is the perfect destination for families, romantic holidays, or even solo trips. The hotel offers a sophisticated stay with children's play areas that welcome little adventurers of all ages. They can enjoy a variety of fun games and activities ranging from bodyboarding to building sand castles.
This 34-room hotel is known for impeccable attention to detail, an unrivaled level of service, and a single-minded commitment to creating a unique destination for demanding travelers.
Room prices start from 900 euros
Become our member and get advantages like an upgrade on arrival, complimentary transfers, an amazing American breakfast, and more
The island of St. Barts has a lot to offer, especially if you like to spend time on the beach and relax in luxury. Book your stay through PrivateUpgrades to enjoy exclusive offers!