You may have heard Prague has the nickname 'small Paris'. There is some truth to that – the city will charm all admirers of beauty. Do you want a first-class service during your holiday? Prague's luxury hotels offer excellent amenities. Enjoy chic accommodation with all the necessary features and services.
We've selected the best hotels in the wonderful travel destination. Here is a look at them.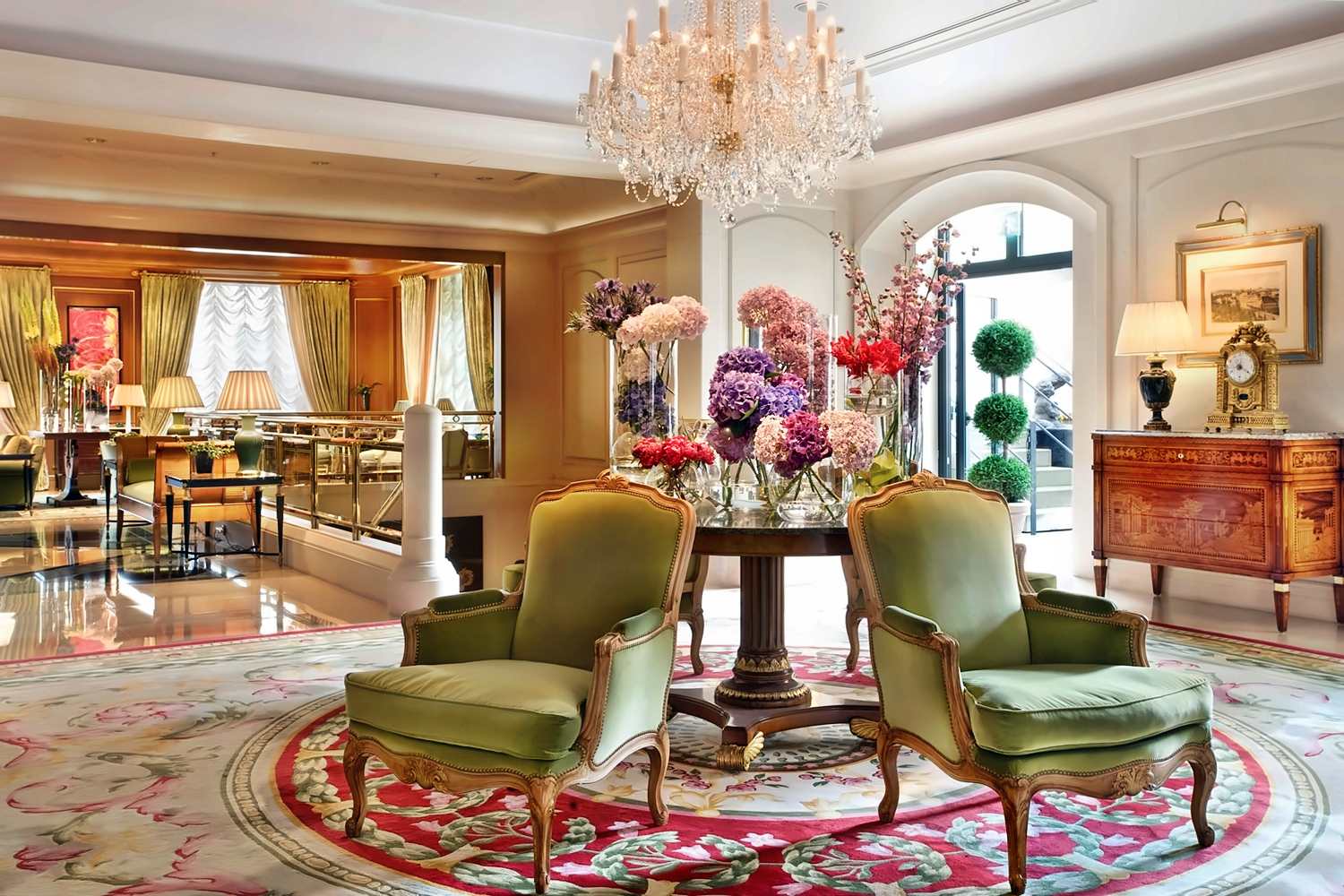 Four Seasons Prague
When searching for luxury accommodation, consider staying at Four Seasons Prague. Overlooking Prague Castle and Charles Bridge, this 5-star hotel is located in Prague's Old Town.
Upon arrival, you can enjoy exquisite Italian cuisine made with fresh ingredients. A must-try is homemade pasta. Stop by the hotel's Cotto Crudo restaurant to taste it!
At Four Seasons Prague, getting bored isn't an issue. After a busy day in this historic city, sit at the oyster bar, and visit the cheese and wine cellars. Make sure to snack at the salami and Italian ham counter.
Furthermore, guests also have access to the AVA spa. The wellness oasis is decorated in neoclassical style. Set in a historic building, it includes spectacular views of Prague Castle.
Try the exclusive facial and body treatments using curative water and mineral-based products. In addition, spa guests can choose from a variety of water treatments in modern, Czech-style thermal baths.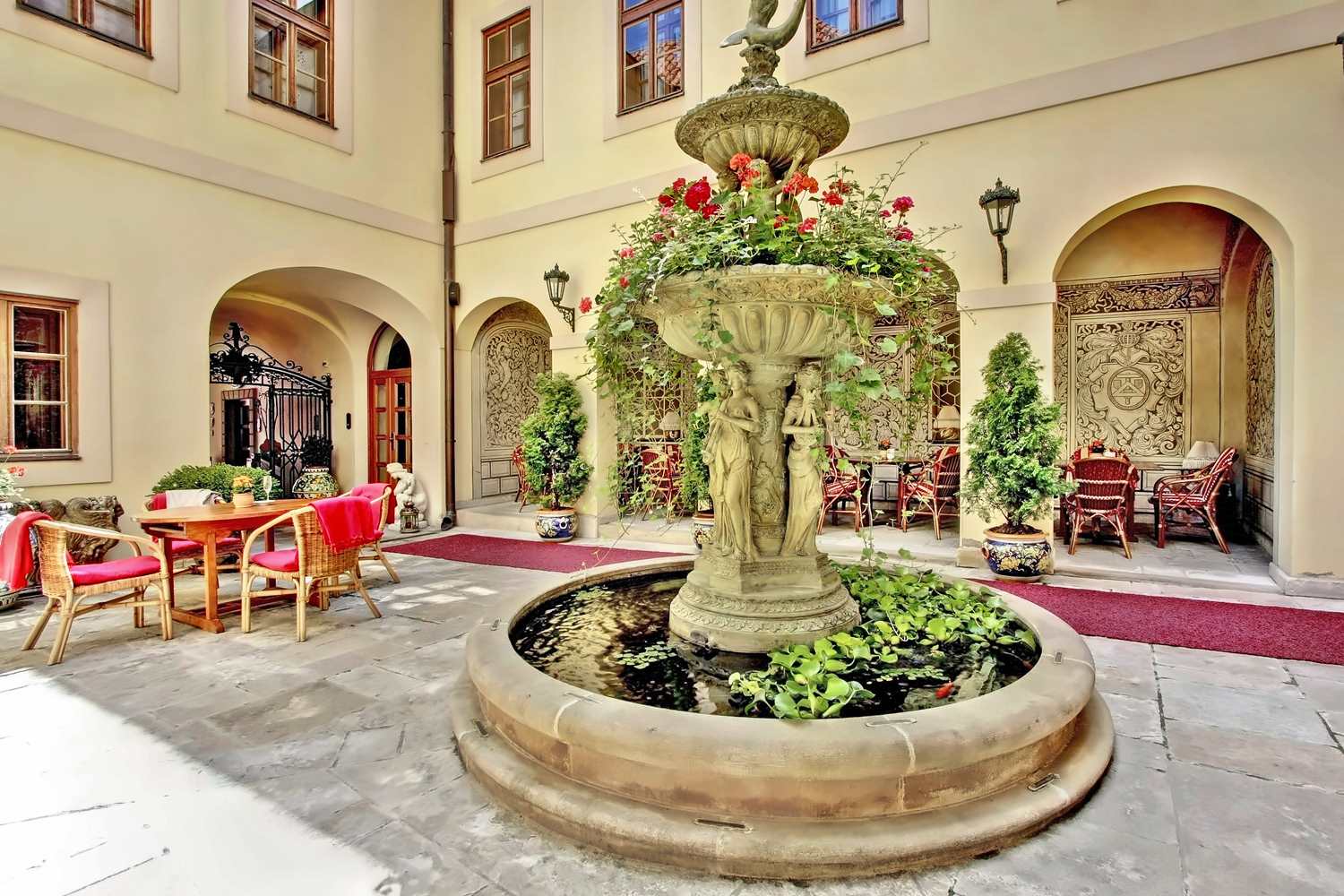 Alchymist Grand Hotel and Spa
As far as luxury stays in Prague go, the Alchymist Grand Hotel and Spa is among the best. The 46-room accommodation is a 5-star family-run hotel. For guests' convenience, there is a car rental service, a tour desk, and a business center available.
The luxurious rooms have everything you need for a comfortable stay. Did you know that you can book the Alchymist hotel and attend free tasting sessions? That's right. Whether you prefer cheese, wine, or chocolate, you will have a great experience.
In addition to the beautiful interior of the hotel, sightseers can enjoy the famous Charles Bridge. Conveniently, it is a five-minute walk from the hotel.
Alchymist Grand Hotel provides its guests with a bar, fitness center, and wellness and spa center. Get a massage, enjoy a Turkish bath or the fabulous indoor pool. What is more, in the hotel, there is also a stunning landscaped garden, and a beautiful terrace.
The accommodation is set in an old Baroque-style 16th-century building. Given that it is in the most prestigious area of Prague's Old Town, it is the perfect place to discover the splendid city.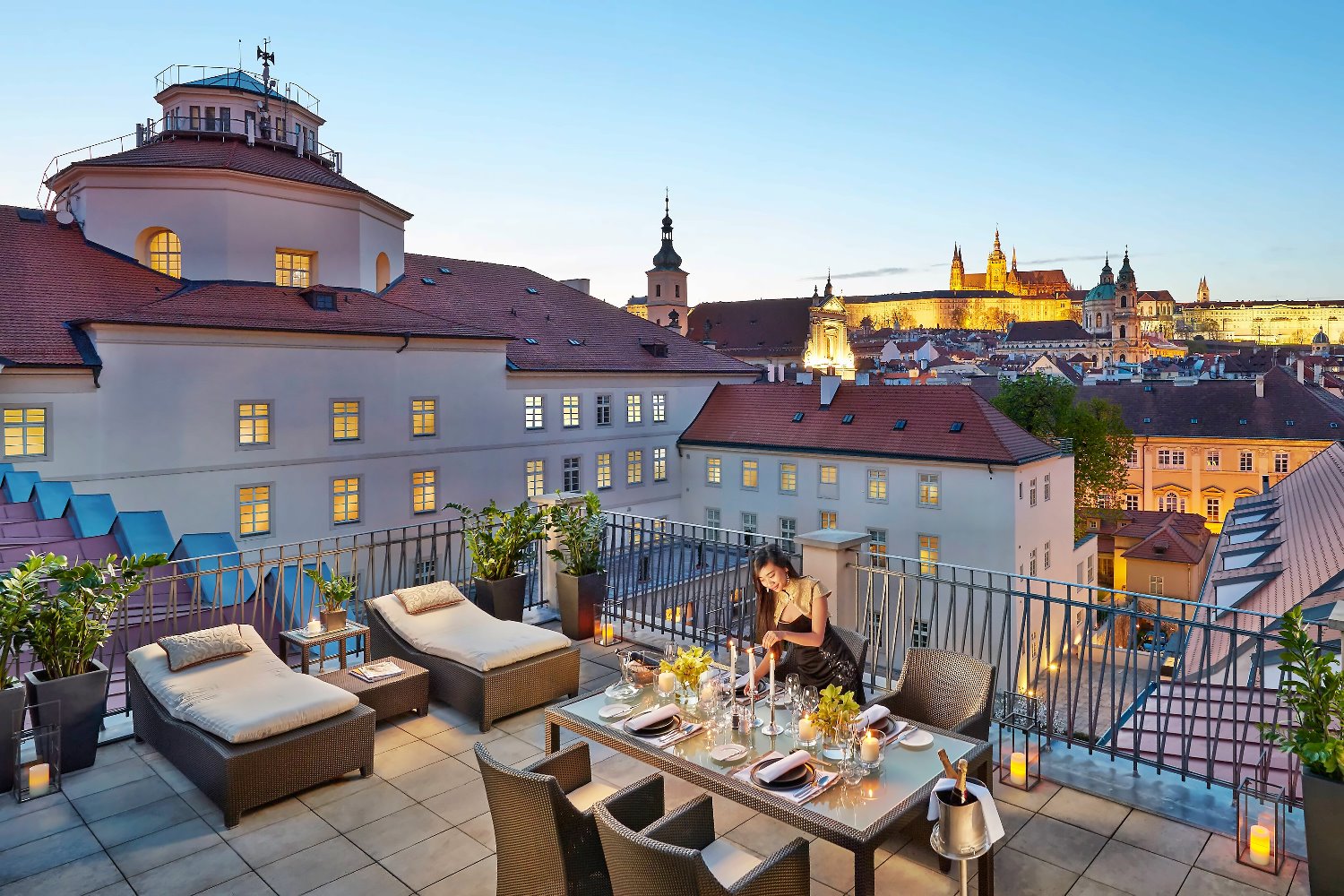 Mandarin Oriental Prague
Wish to get a bit of privacy? This is the best luxury hotel in Prague for a secluded stay. Housed in a 14th-century monastery, the elegant 5-star Mandarin Oriental Prague is hidden from all the noise. Thus, it is well-suited for families.
The hotel interior combines modern minimalistic design with the rich luxury of history. Rooms at the Prague Mandarin Oriental Hotel have everything you could imagine. The bathroom is stocked with toiletries, including specially selected essential oils.
If you wish to get pampered, set some time aside for the spectacular spa. Besides – it is the only spa in the world that is located in the building of a former Renaissance Chapel. Moreover, It provides a wide range of beauty treatments, as well as yoga classes.
Make a visit to the Spices restaurant to taste traditional Asian cuisine. Conveniently, the delicious meals, original cocktails, wine, and tea are served at the dining table in the restaurant, bar, or in a separate room.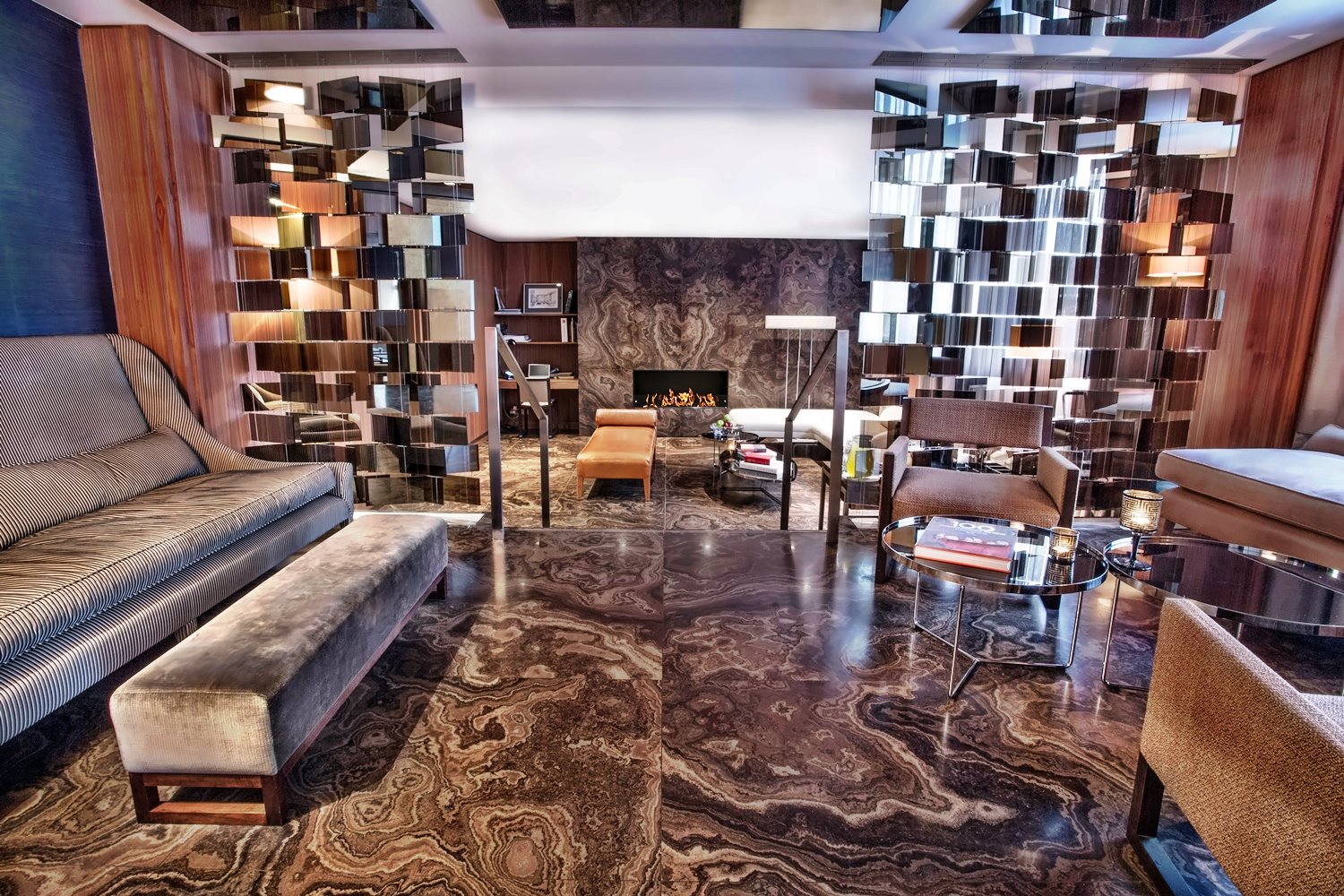 Emblem Hotel Prague
Not sure where to stay in Prague? Choose Emblem Hotel Prague and you won't be disappointed!
Within the premises, you will find elegant, comfortable rooms. There is also a gourmet restaurant and bar. A great feature of the hotel is its cozy lounge areas, as well as the first-class M Spa.
The two-story M Spa has a Kneipp bath, ice fountain, sauna, steam room, large rooftop Jacuzzi, and 24-hour fitness center. Choose between a wide range of Pure Altitude massages and other facial and body treatments. They offer the ultimate relaxation!
Another highlight of the hotel is the elegant George Prime Steak restaurant. It is known not only for great steaks but also for delicious seafood, fish, wine pairings, and cocktails. Likewise, visitors can relax with a drink in the cozy smoking lounge with a fireplace.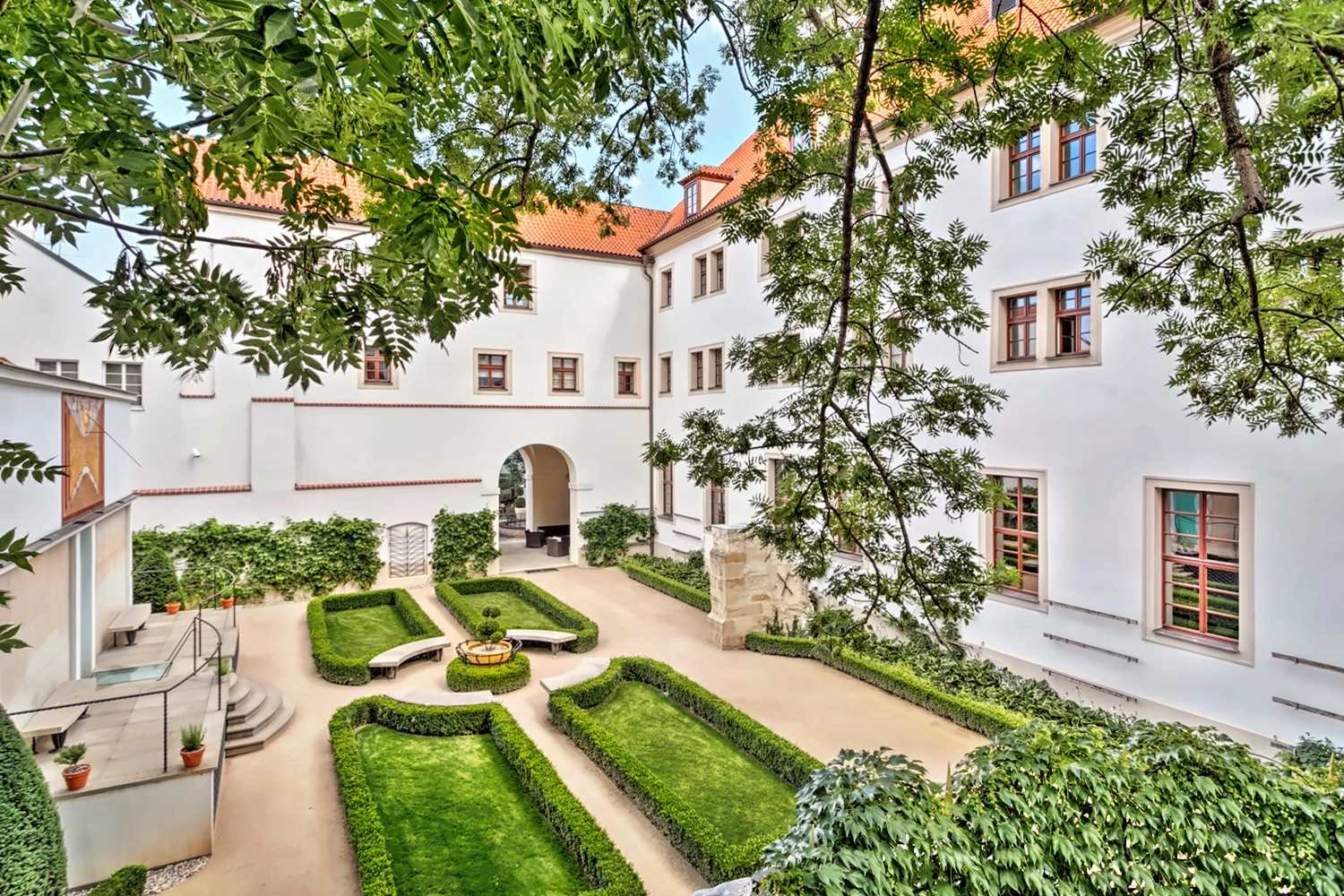 Hotel Augustine
When visiting Prague, don't miss the opportunity to stay at the incredible Hotel Augustine.
The accommodation is set in the historic center of Prague, in the Mala Strana district. The property is not far from Charles Bridge and the main attractions of the city. If you wish to stay close to the airport, this will be a great pick since it is just 10 kilometers from the Prague international airport.
The beautiful hotel consists of 5 historic buildings, the most famous of which is St. Thomas Monastery, dating back to 1400. The hotel has kept its original architectural style with beamed ceilings, terraces with arcades, wine cellars, and arches in stone.
On-site, there is a health center, a restaurant, a bar in the hall of the old monastery, conference halls, and a business center. Interestingly, Augustine is not only a comfortable hotel but also a historical and architectural landmark of the city.
The wellness center area covers 80 m2. It includes a sauna, steam room, gym, relaxation area, and four treatment rooms. Wind down there after a long day of exploring!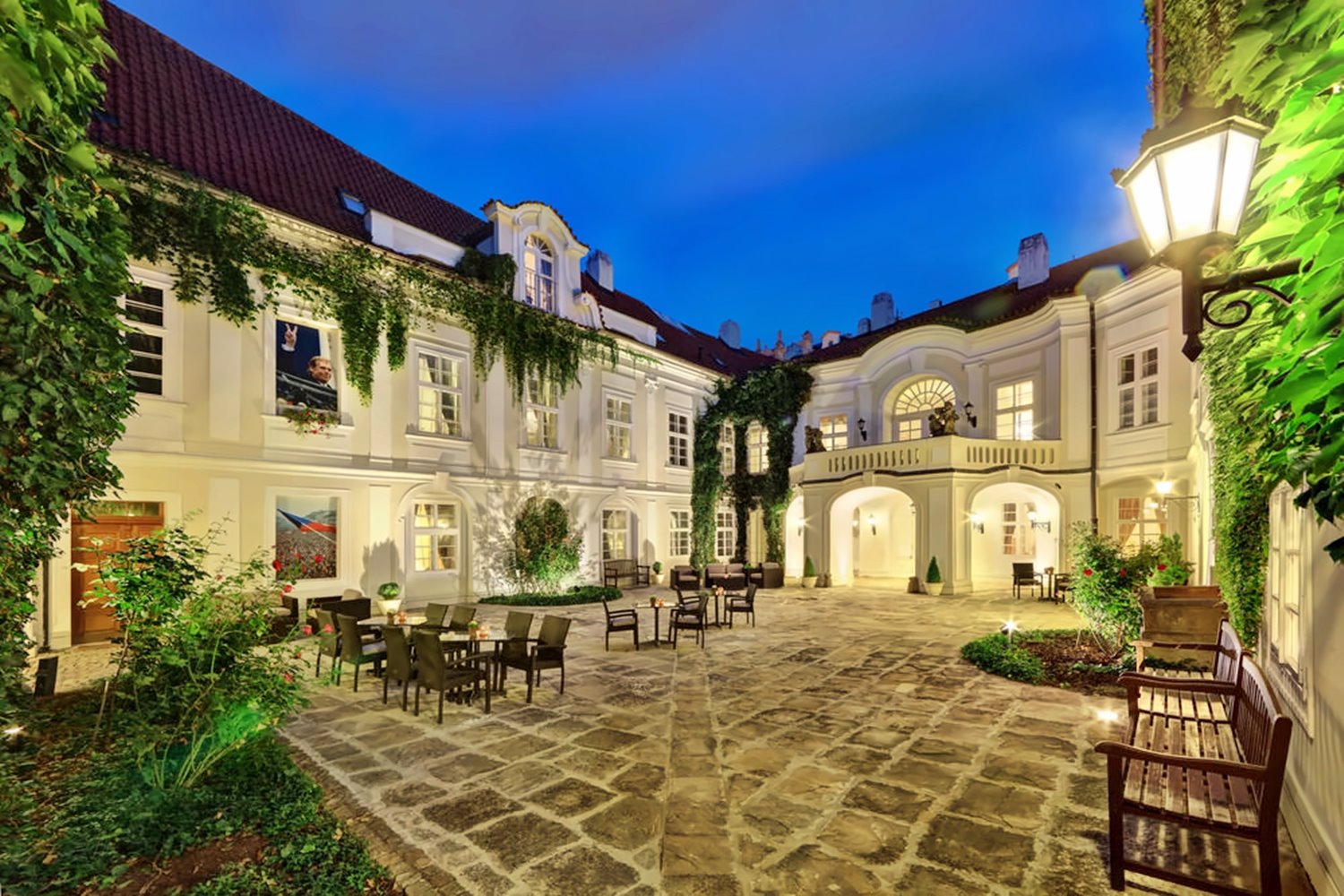 Mozart Hotel Prague
Another luxury hotel in Prague that deserves your attention is Mozart Hotel Prague. Located a short 1-minute walk from Charles Bridge, this hotel has a unique cultural atmosphere. In fact, Mozart and Casanova also stayed at this hotel.
All around the premises, you will find masterpieces of art. Furthermore, the spacious, air-conditioned rooms and suites are equipped with a flat-screen TV, a coffee machine, and a minibar with free soft drinks.
The Bellevue restaurant serves gourmet dishes prepared with high-quality ingredients. Moreover, breakfast is also offered in Bellevue.
Why should you book your stay through PrivateUpgrades?
To make the most of your stay, consider booking your vacation with our help. By joining our exclusive travel club, you will get many benefits. For example, promotions, upgrades upon arrival, discounts, and so much more. Moreover, our team will happily arrange a vacation that matches your needs.
Prague has everything for a perfect vacation – luxurious five-star hotels, haute cuisine restaurants, and unique excursions. Here you can enjoy leisurely walks in the Old Town, take a boat ride on the river or engage in active sports. Book your stay through PrivateUpgrades and see what the hype is all about!