Welcome to the world of Dorchester hotels, where luxury, history, and sophistication collide to create an unforgettable experience. With nine iconic properties located across some of the world's most vibrant cities, Dorchester Collection hotels are renowned for their exquisite style, impeccable service, and commitment to excellence. 
So, whether you're looking for a romantic retreat or a business trip, join us as we explore the history, philosophy, and style of each of these exceptional hotels.
And remember – at PrivateUpgrades, you can book all Dorchester Collection hotels with VIP benefits! Upgrade at the time of booking, $100 hotel credits, daily breakfast, and more benefits await you if you decide to become our member.
The history of the Dorchester Collection
Imagine stepping back in time to the late 19th century. The Hotel Eden in Rome stands tall and proud as the first hotel to offer the luxuries of electricity and lifts. Fast forward to the aftermath of World War II. The Dorchester in London hosts glamorous charity balls for the royal family. That marks a pivotal moment in the city's history.
These are just a few examples of the rich heritage that the collection of Dorchester hotels embodies.
Each has played a unique role in shaping its city's identity. Now, the Dorchester Collection umbrella unites nine iconic hotels, each one a timeless gem in its own right. Here's a deeper look into, perhaps, the most famous of the Dorchester Hotels.
The hotel in London
Once upon a time, Sir Robert McAlpine had a dream – a dream of a perfect hotel that would leave visitors in awe. And as fate would have it, that dream came to life on a magical day, April 20, 1931. That's when The Dorchester in London welcomed its first guests.
But what made this hotel truly extraordinary was not just its opulence or grandeur. It was the state-of-the-art design that was erected in an unprecedented 18 months. A floor a week! And with its reinforced concrete structure, The Dorchester made history as the world's very first hotel of its kind.
Quickly, the Dorchester became the ultimate place of glitz and glamour. It was a loved destination for royalty and celebrities. Consequently, the hotel has been the host of countless state banquets and legendary parties that have left a mark on history.
In the 1930s, it became the darling of the literary world as esteemed writers and artists flocked to attend the on-site Foyles Literary Luncheons.
Here are just a couple of examples of the events that took place in the iconic hotel:
During World War II, General Eisenhower, the Supreme Commander of the American Forces in Europe, sought refuge under the hotel's roof while strategizing the infamous Normandy invasion.
As a tribute to his heroic leadership and unwavering dedication to the cause, the hotel now includes an Eisenhower Suite. There, you can find historical memorabilia allowing you to go back in time and experience how it was.
During the post-war period from 1946 to 1948, The Dorchester was bustling with charitable events. In fact, it played host to an average of one magnificent ball per week. These lavish affairs were graced by the presence of the distinguished members of the British royal family, adding a touch of regal elegance to the already glamorous atmosphere.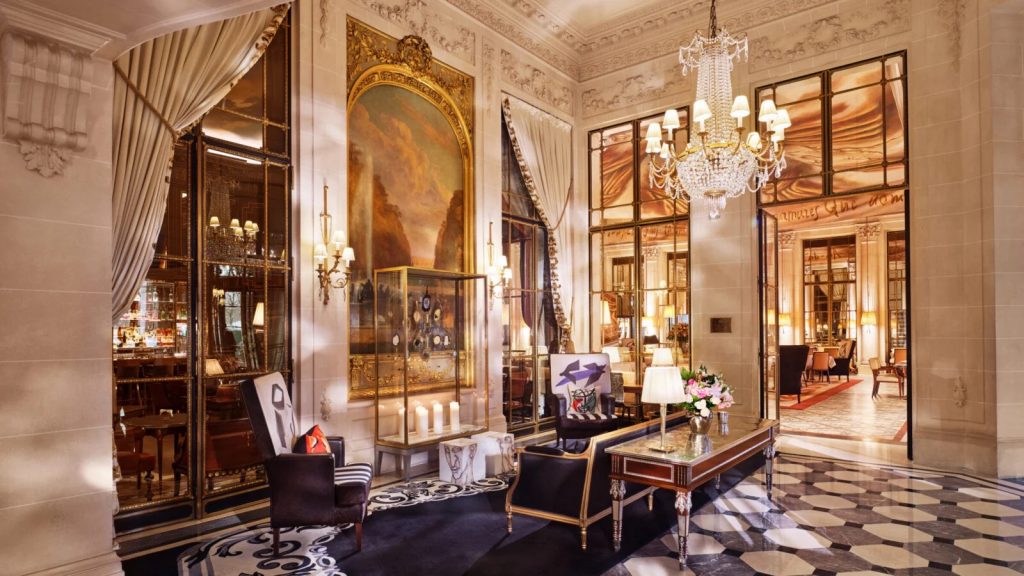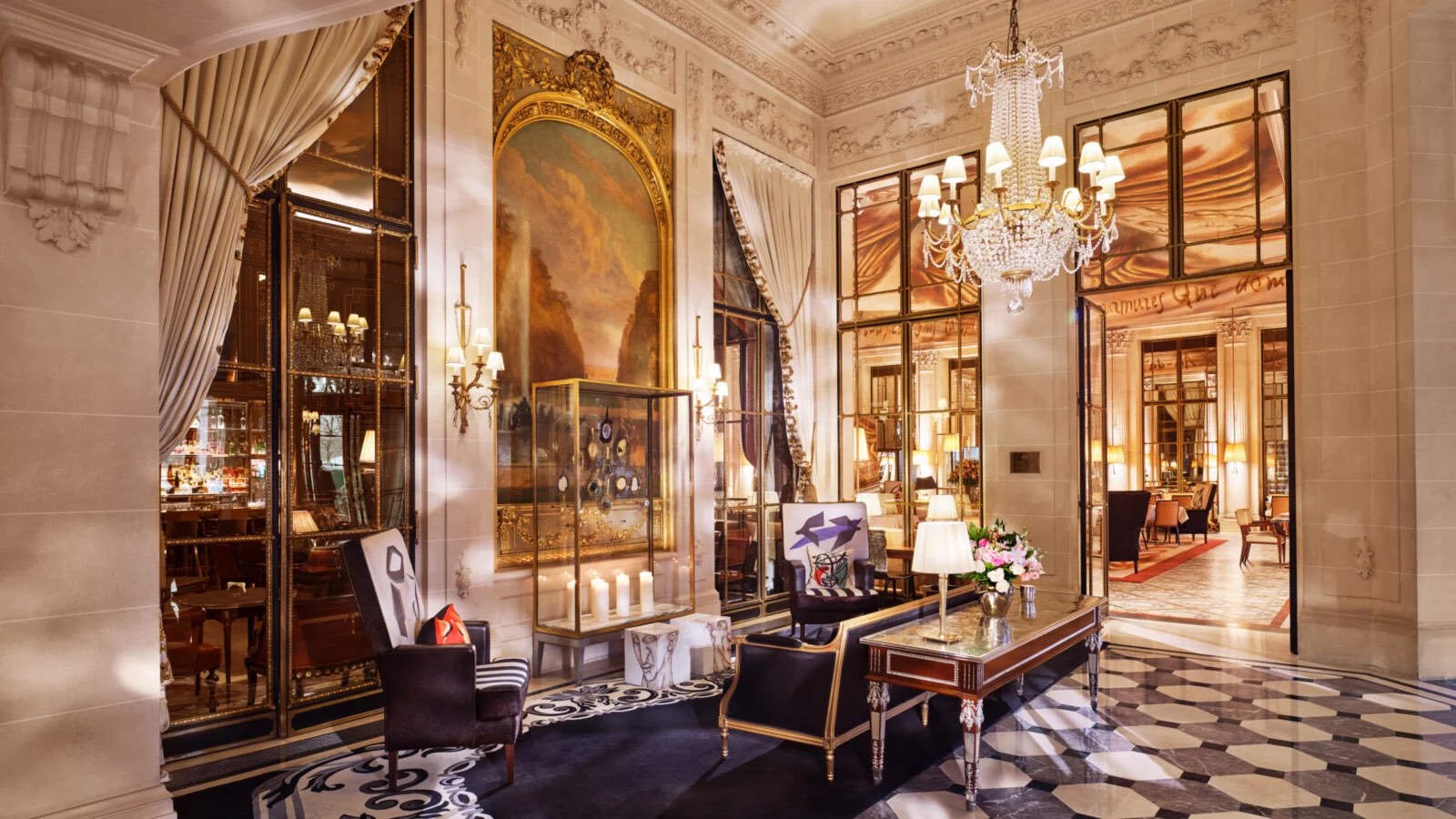 Philosophy
At Dorchester Collection, they don't just believe in creating luxurious spaces and exquisite interiors. They believe in creating an experience that makes you feel like you've found a home away from home. Their secret ingredient? The people. They are the stars that shine in their hospitality constellation. Ensuring their guests are treated with unparalleled service and care is their priority.
As noted on their website – team members are not just employees but family. They are passionate about what they do and committed to creating meaningful connections with every guest. At the brand, they firmly believe that technology may be advancing at breakneck speed, but nothing can replace the warmth and sincerity of a personal touch.
Who owns Dorchester Collection?
The Dorchester Collection, the luxurious chain of hotels, is owned by the Brunei Investment Agency (BIA). As a sovereign wealth fund representing the small, oil-rich nation of Brunei, BIA has curated a stunning portfolio of iconic hotels.
Michelin Star restaurants in Dorchester hotels
As of now, Dorchester Collection has nine Michelin Star restaurants. If you're a gourmet at heart, make sure to check them out!
Alain Ducasse at The Dorchester, The Dorchester (London, United Kingdom)
The Grill at The Dorchester, The Dorchester (London, United Kingdom)
China Tang at The Dorchester, The Dorchester (London, United Kingdom)
CUT at 45 Park Lane, 45 Park Lane (London, United Kingdom)
Alain Ducasse au Plaza Athénée, Plaza Athénée (Paris, France)
Le Meurice Alain Ducasse, Le Meurice (Paris, France)
Alain Ducasse at Hotel Eden, Hotel Eden (Rome, Italy)
Il Pellicano, Hotel Il Pellicano (Porto Ercole, Italy)
Restaurant Le Gabriel, La Réserve Paris Hotel and Spa (Paris, France)
Please note that Michelin Star ratings can change over time, so it's always recommended to verify the current status of a restaurant before making any reservations.
Style
The Dorchester Collection hotels are true symbols of opulence. They are renowned across the globe for their exquisite offerings. Sumptuous living, sophistication, and unparalleled service – that's what describes them. Each hotel boasts a unique personality, exuding timeless elegance and boasting cutting-edge amenities that seamlessly blend the past with the present.
But to understand just how spectacular they are, you must take an up-close look at each of them. Details matter – you'll quickly realize this once looking at their amazing offerings.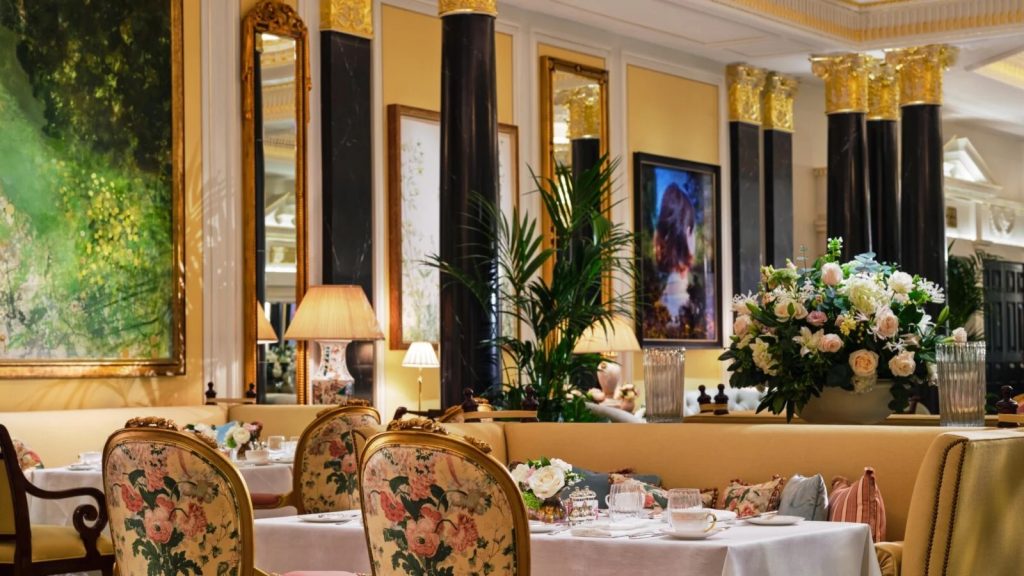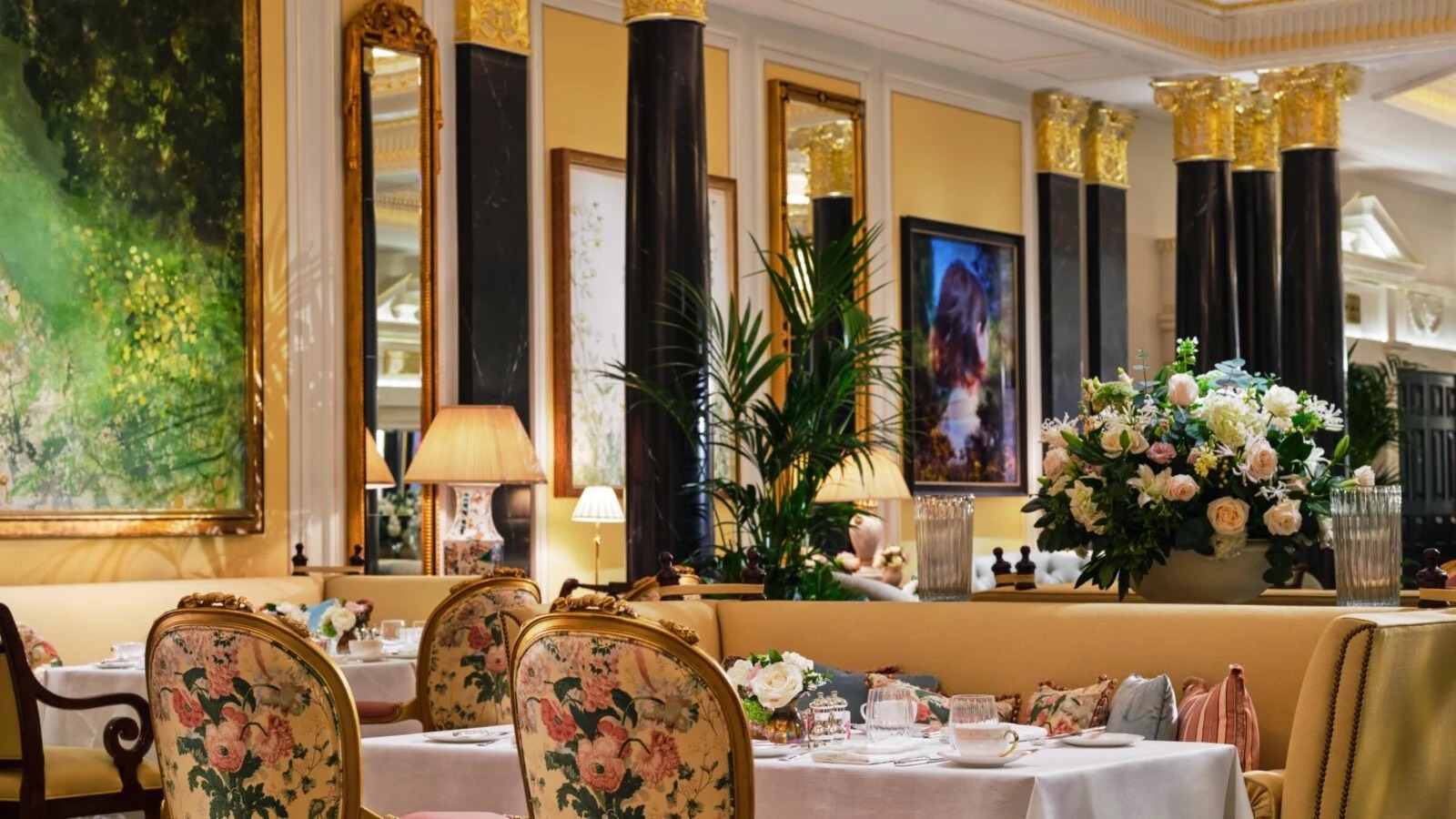 Originally crafted by the legendary Sir Owen Williams, the hotel's decor and furnishings are a living testament to the glitz and glamour of years before that continue to captivate us today.
But the allure of The Dorchester extends far beyond its four walls. Surrounded by a breathtaking garden brimming with fragrant flowers and verdant trees, it's the perfect place to take a leisurely stroll. Or – bask in the natural beauty that abounds.
And if that wasn't enough, the hotel also boasts sweeping views of the majestic Hyde Park. It lies just a stone's throw away, beckoning you to explore its lush greenery and tranquil pathways.
As you enter, you are greeted with warm smiles from top-hatted doormen. They set the tone for the rest of your experience. The lobby is a sight to behold, with pearly-hued marble walls and pillars standing tall on either side, leading up to a white and gold concierge desk. Like everything else, it exudes elegance and luxury.
But the real magic happens when you make your way up to one of the 250 rooms or 49 suites. Over 100 of them offer breathtaking views of Hyde Park, adding to the grandeur of the entire experience.
Each room has an air of regal luxury that is hard to miss. The king-sized four-poster beds are draped with crisp linen sheets and surrounded by rich timber furniture that screams luxury. And if that's not enough to make you feel like royalty, the walls are adorned with calming prints. The pink and cream hues reflect beautifully in the sunlight.
Book The Dorchester London with our VIP benefits here.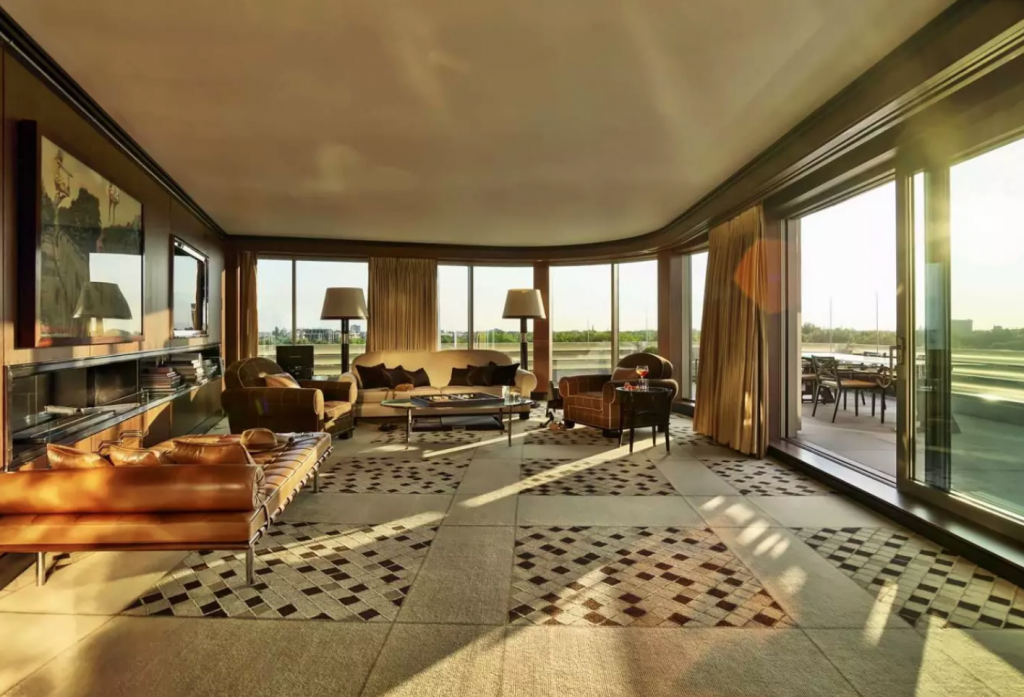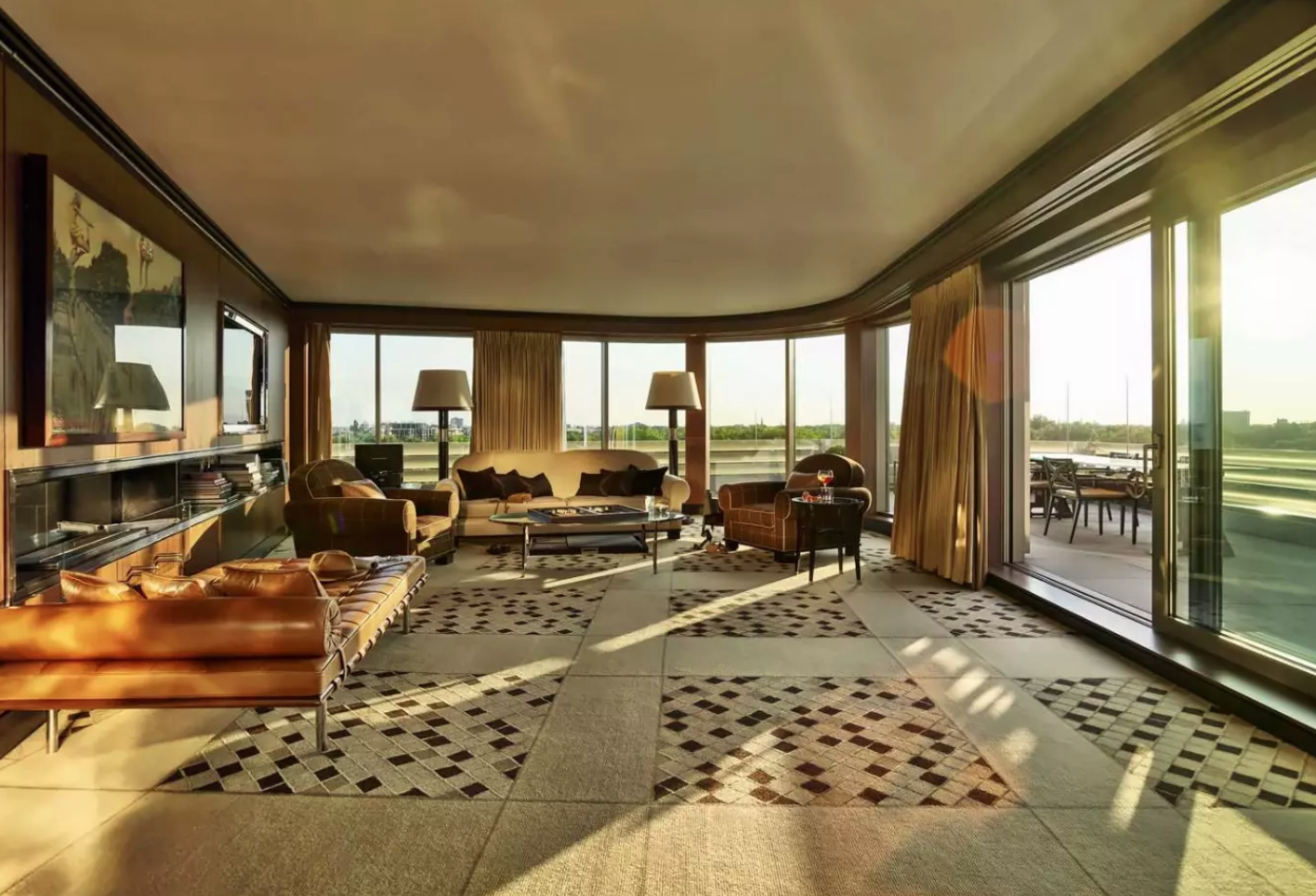 Unlike its iconic counterpart, The Dorchester, 45 Park Lane boasts a distinctive character and holds its own in the exclusive neighborhood of high-end properties. The moment you approach the impressive deco-style building, your eyes will be drawn to the shimmering bronze-paneled art installation. Oh, and the metal fins that encase the façade – they only add to the allure.
As you enter the lobby, prepare to be stunned by the varnished wood walls that exude sophistication and class. The vast cylindrical lighting centerpiece and rich cognac-colored leather seating will make you feel like you've been transported back in time. Who knew you could enjoy the lavish private clubs of the 1920s in the modern day?
But don't be fooled by the vintage feel! This hotel seamlessly blends contemporary touches with old-world charm. The splendid 1960s black lacquered staircase is a sight to behold, and the alfresco art adds a modern twist to the opulent art deco setting.
And let's not forget about the ultra-luxurious amenities that await you in this chic retreat. This is not just a hotel. It's an exclusive and deeply comfortable private club where you can indulge in the finer things in life.
Book 45 Park Lane today and enjoy VIP benefits!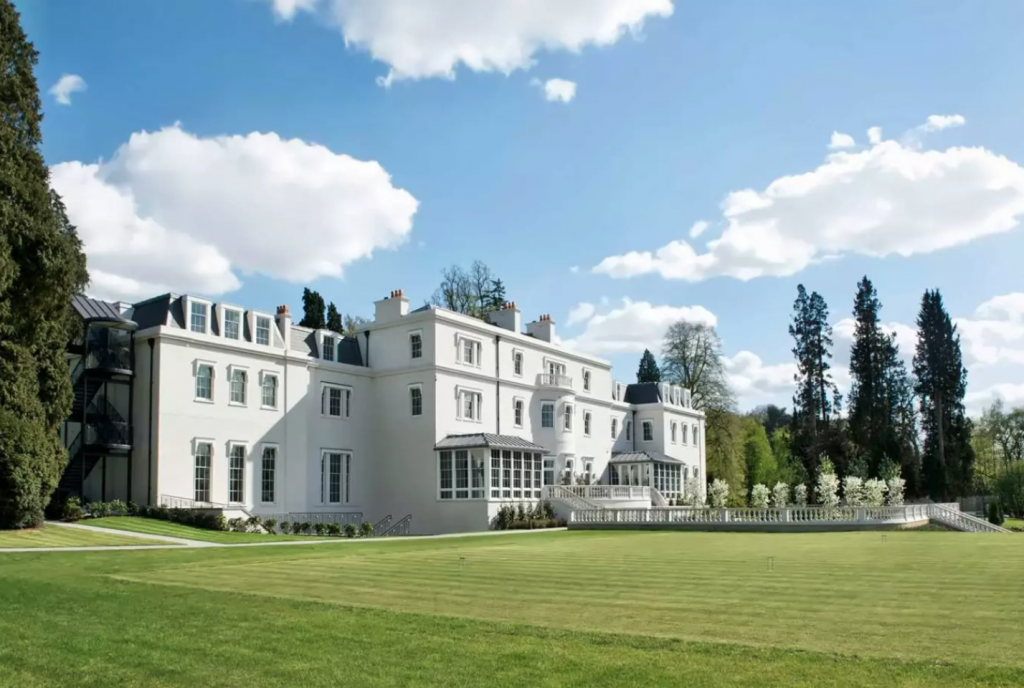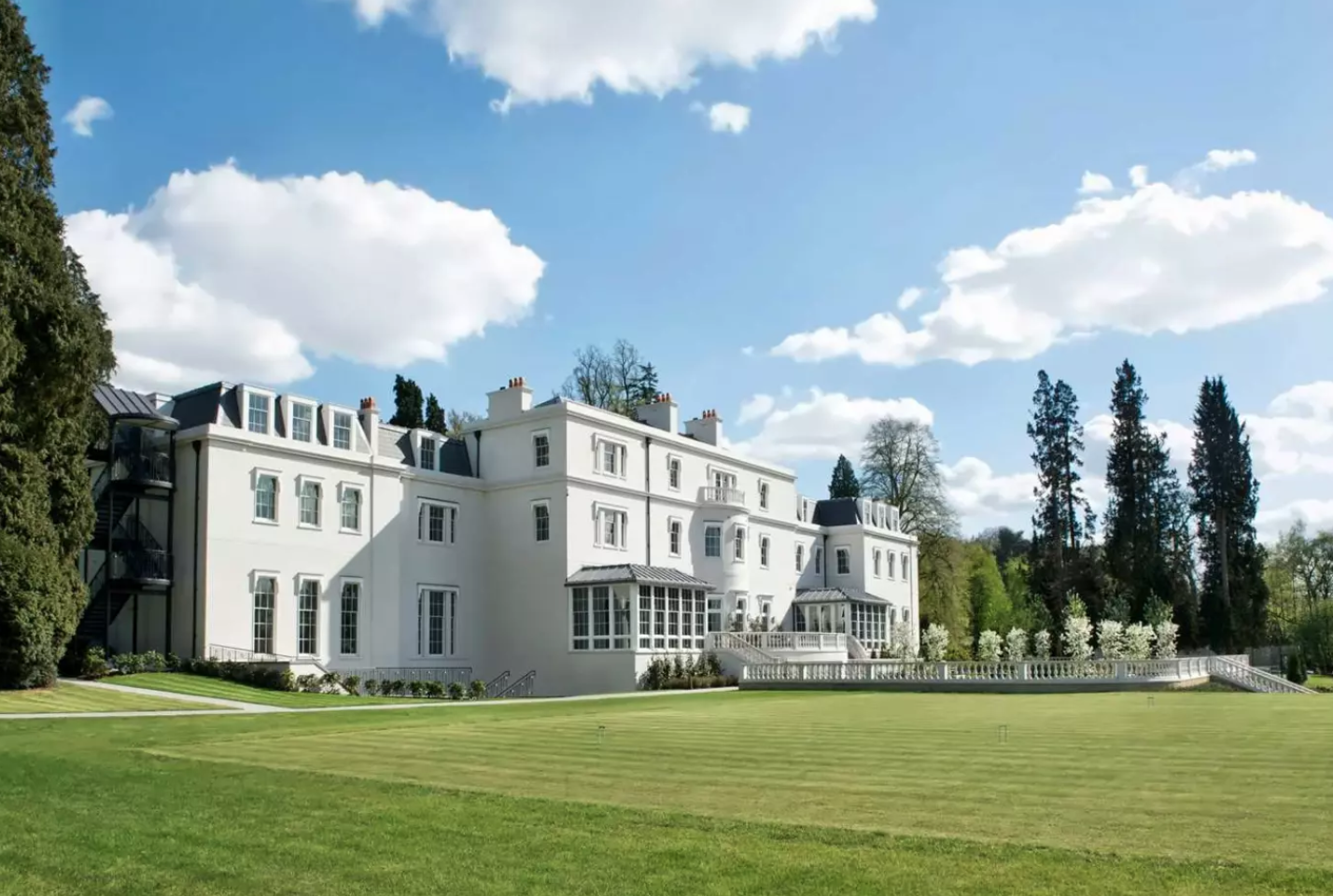 Indulge in the lavishness of a private country estate while still basking in contemporary elegance. This is possible at Coworth Park Dorchester Collection. The hotel and spa are the ultimate destinations for those who seek a luxurious escape with a touch of sophistication.
With 70 rooms and suites that boast a fusion of classic and modern design, Coworth Park presents a seamless blend of tradition and innovation. Immerse yourself in the equestrian culture that the area is known for. Or simply enjoy the amazing artwork. One thing is for sure – here, you'll never be bored!
Nestled near the magnificent Windsor Great Park, Coworth Park promises a 5-star sanctuary that is sure to invigorate your senses.
Book your stay at Coworth Park with PrivateUpgrades and enjoy exclusive benefits!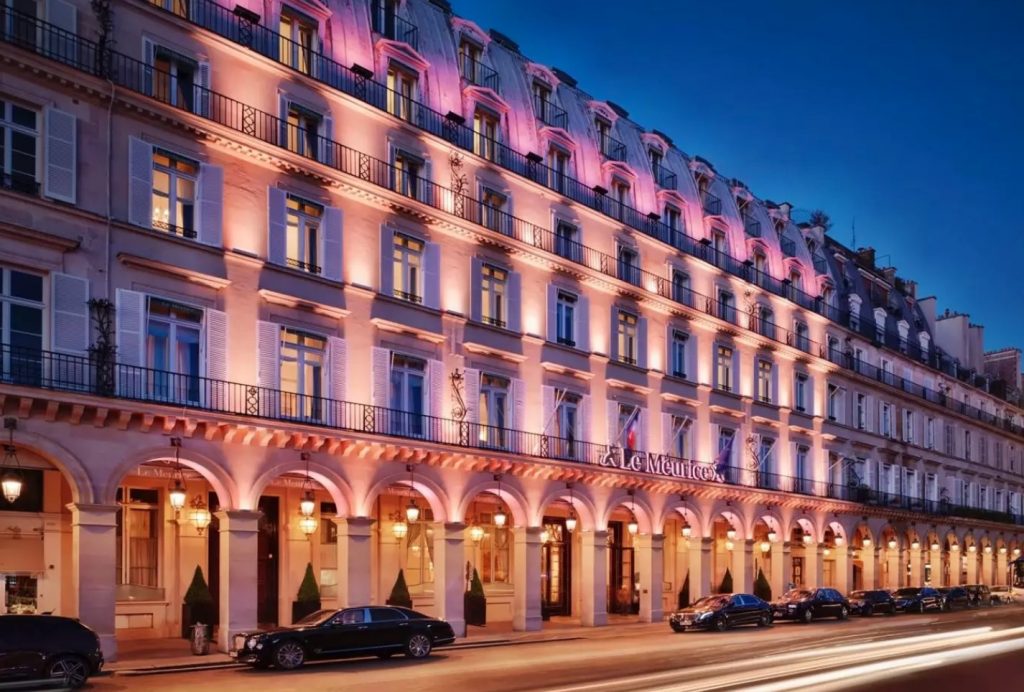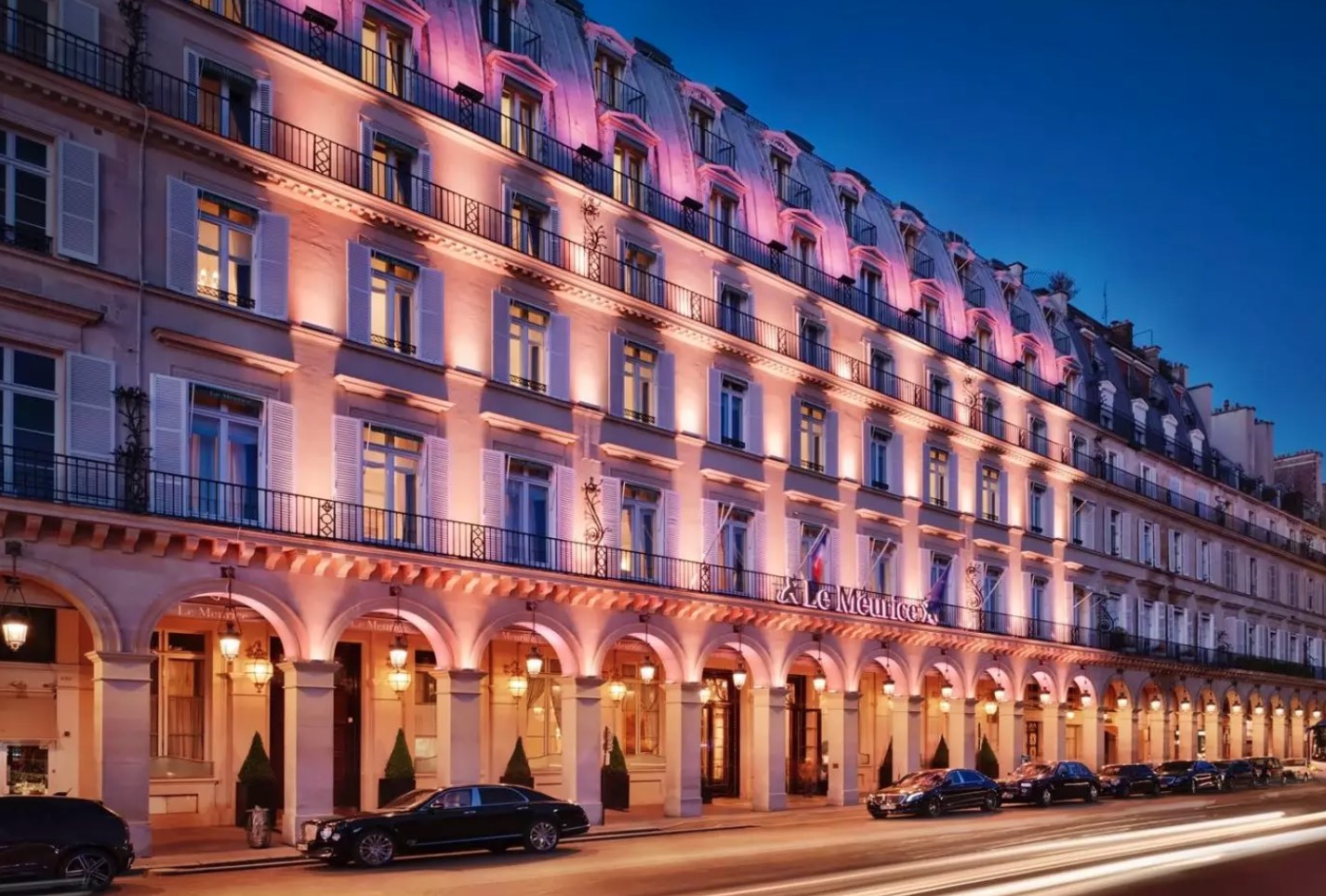 Step into a world of enchantment at Le Méris, where the past and present collide in a harmonious blend of elegance and comfort. The exquisite 18th-century architecture is complemented by modern amenities, making it a truly magical and peaceful place to stay.
As you enter the grand lobby, you'll be greeted by a sight that will take your breath away. Richly decorated walls and a beautiful mosaic-tiled floor lead to two grand staircases. Not only that. The hotel boasts a stylish blend of Art Deco and neoclassical design, with a touch of industrialism that adds to its allure.
Le Méris is not just a hotel. It reflects the French genius of life and art, with a rich historical background that has attracted famous artists, writers, and painters over the years. In fact, Giorgio de Chirico was a regular guest at this haven of luxury and tranquility.
Each of the seven floors has a unique style, with 160 gorgeously furnished rooms and suites decorated in the elegant Louis XVI style. The superb Italian marble bathrooms add to the luxurious experience of staying at Le Méris.
In 2007, Philippe Starck, the renowned designer, took on the challenge of updating the living area's decor.
To book Le Maurice with our VIP benefits, click here.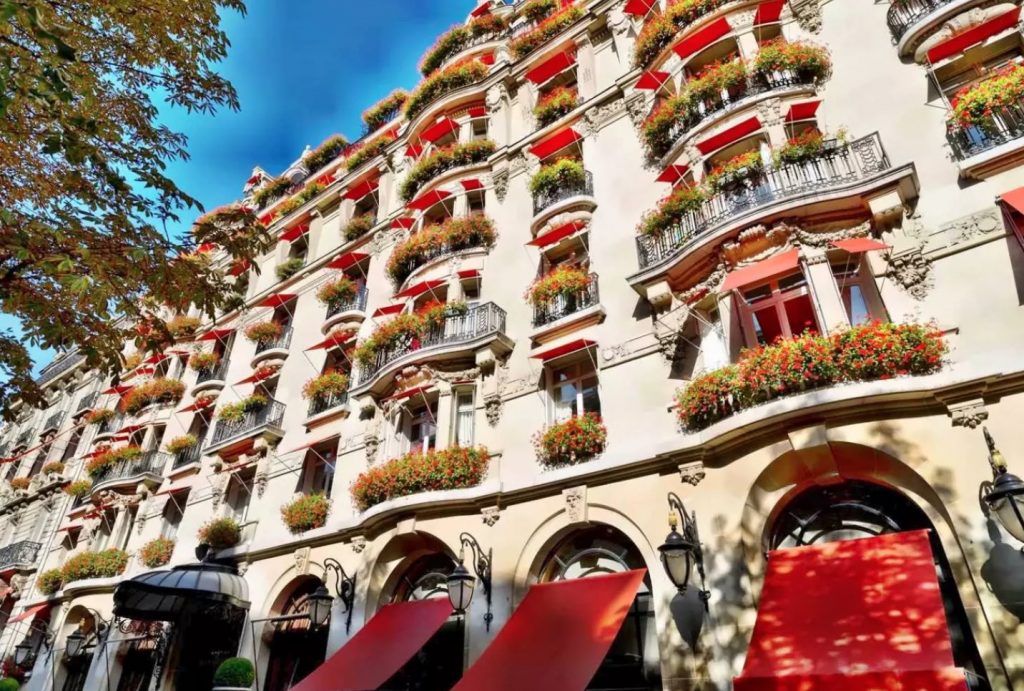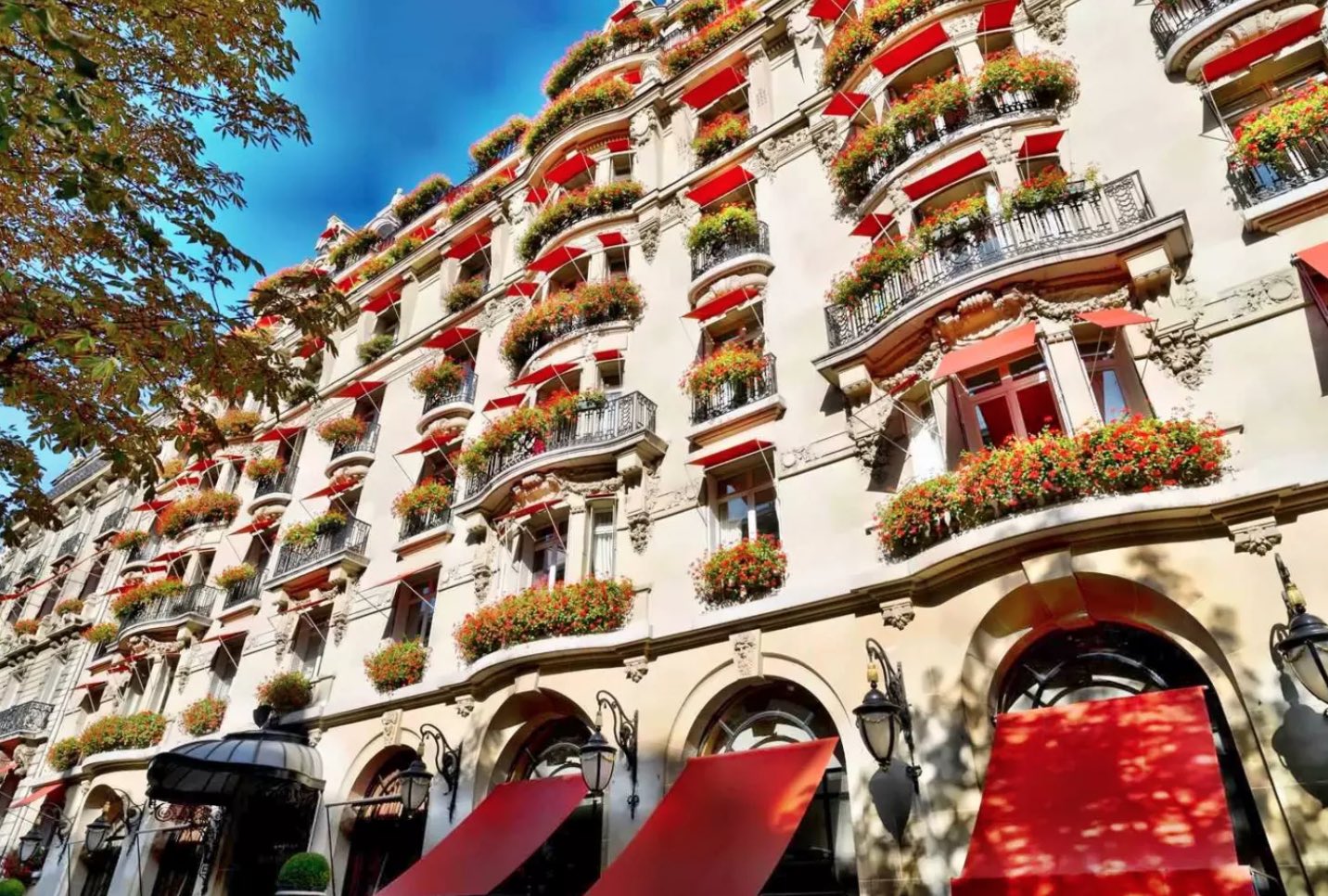 Haute couture is more than just clothing – it symbolizes creativity, innovation, and personality. And if you're looking for a hotel that embodies those same qualities, look no further than the Hotel Plaza Athenee Paris. Since its opening in 1913, this luxurious palace of 154 rooms and 54 suites has been a staple of the fashion world, now part of the prestigious Dorchester Collection of Deluxe Hotels.
But it's not just the hotel's connection to fashion that makes it stand out – its location is equally breathtaking. Situated on 25 Avenue Montaigne in the heart of Paris' 8th arrondissement, the Plaza Athenee is surrounded by the most celebrated fashion boutiques in the city. And if that weren't enough, guests can enjoy stunning views of the Eiffel Tower at one end of the street and the Champs-Elysees at the other.
Book your stay at Hotel Plaza Athenee with VIP benefits!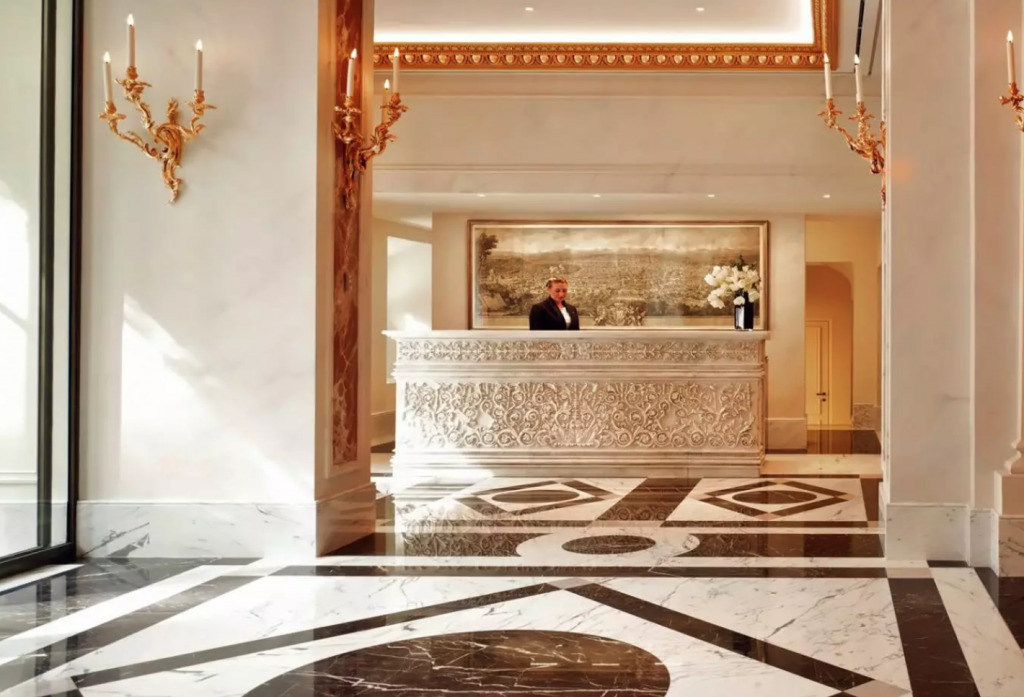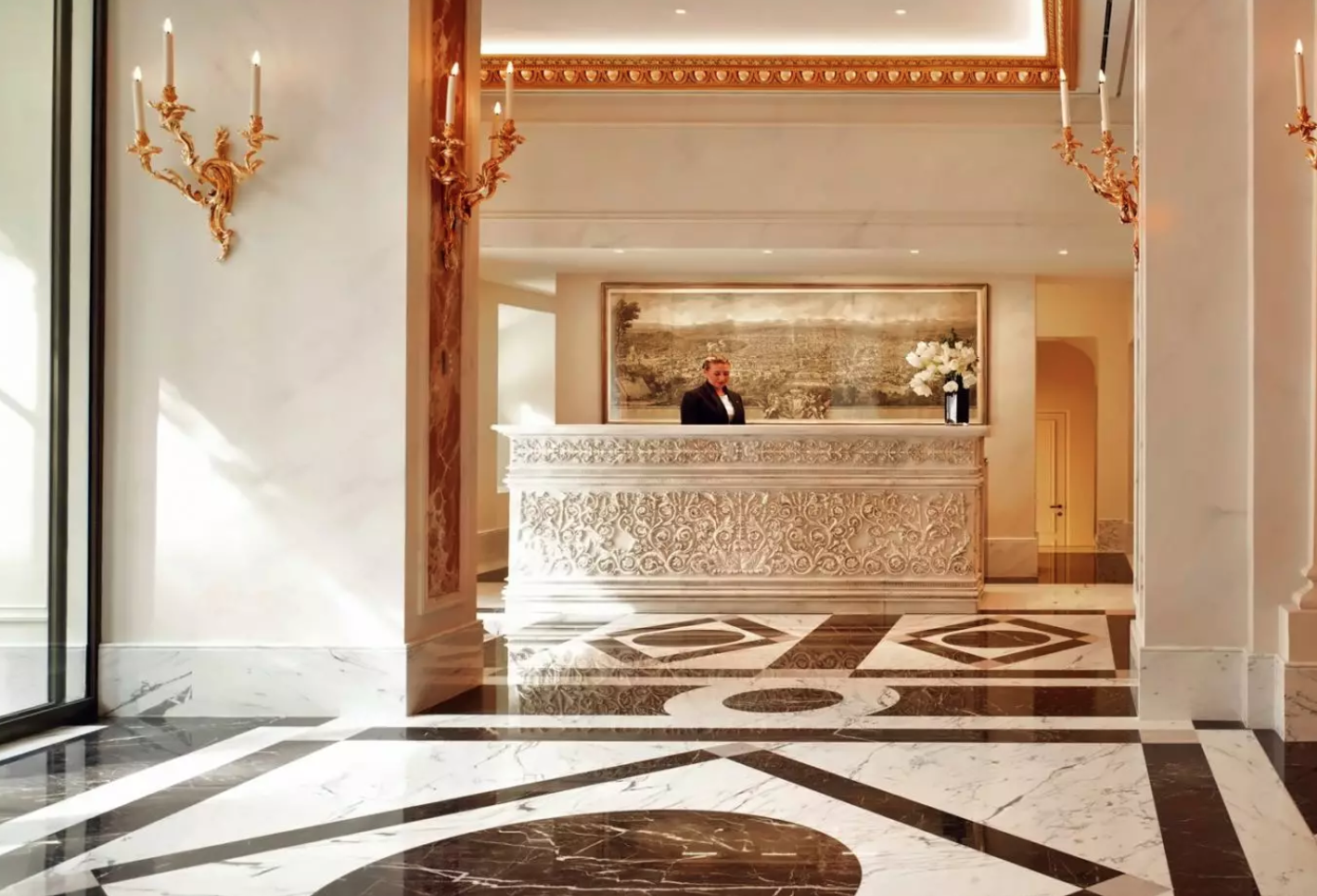 The mere mention of the word "Eden" conjures up images of a utopian paradise. A place where life's daily struggles disappear and every need is fulfilled without any effort. And in the heart of Rome, there lies a hotel that embodies this idyllic vision. The legendary Eden Rome.
Renowned for its impeccable service and attentive staff, the Hotel Eden has become synonymous with luxury and comfort. In recent years, the hotel has undergone a meticulous restoration, breathing new life into its grand halls and restoring its former glory.
The luxurious decor of the hotel is a true masterpiece, showcasing a dazzling array of style themes. Many shining white marble and gilt touches catch the eye and captivate the senses, while watercolor paintings transport the mind to another realm of beauty.
Wish to experience Hotel Eden Rome yourself? Book your stay here.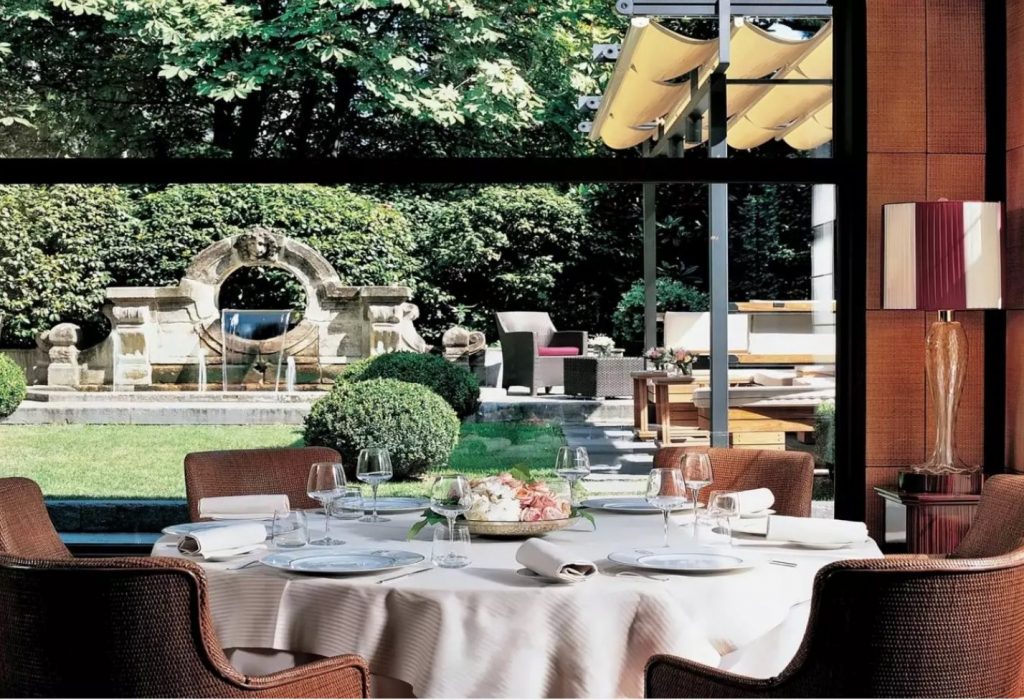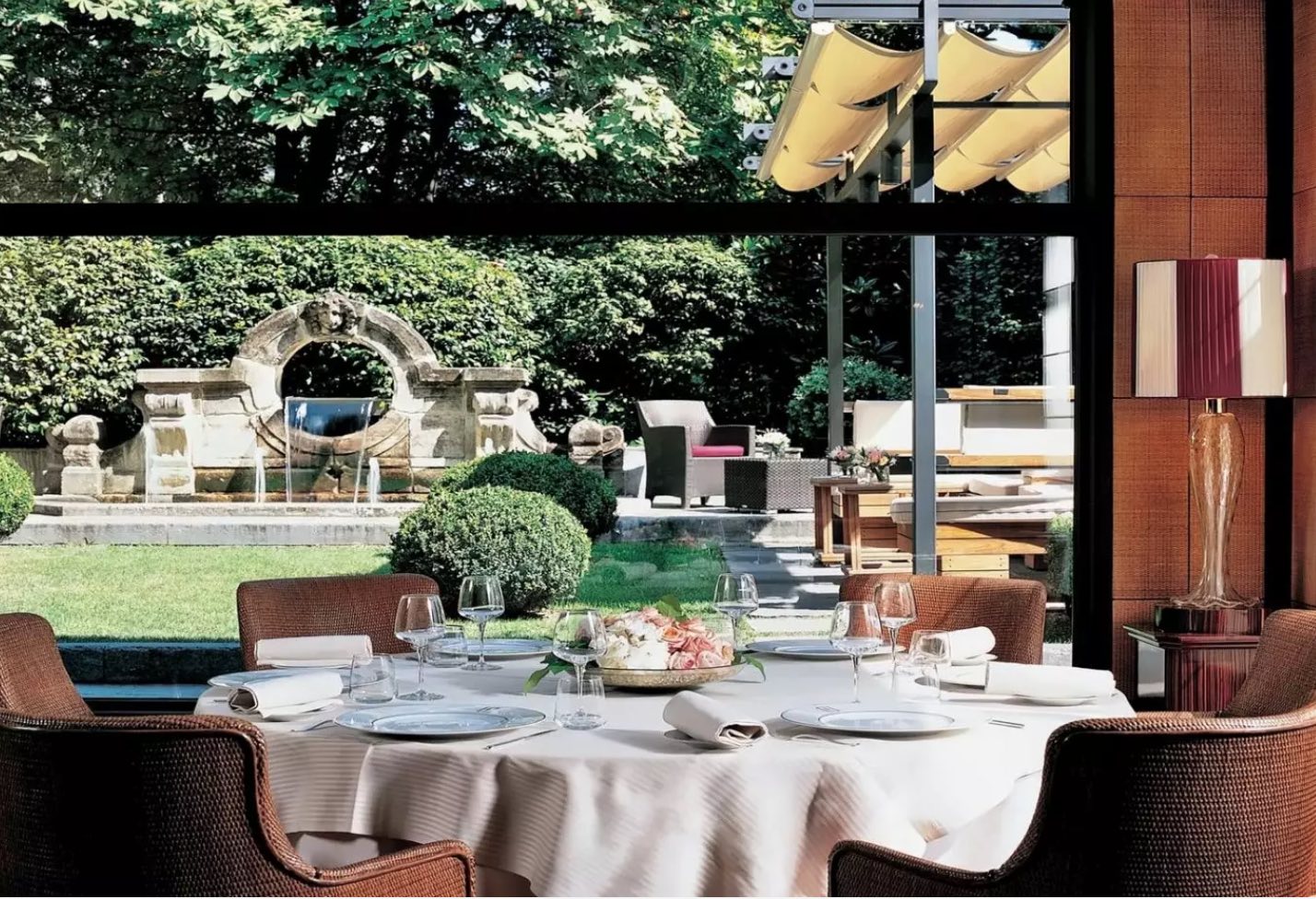 This iconic hotel boasts a long-standing international reputation as one of Europe's most prestigious destinations. Here, every guest is treated like royalty.
From the moment you set foot in the hotel's stunning interior, you'll be struck by its timeless elegance and art deco flair. With luxurious amenities and services at every turn, it's no wonder that the Hotel Principe di Savoia Milan has become the go-to destination for the rich and famous.
And speaking of famous guests, this hotel has played host to some of the biggest names in history. From Queen Elizabeth II to Henry Ford, David Rockefeller to Evita Peron, Aristoteles to Elizabeth Taylor and Charlie Chaplin – the list goes on and on. So why not follow in their footsteps and experience the magic of the Hotel Principe di Savoia Milan for yourself?
Book your vacation at Hotel Principe di Savoia through PrivateUpgrades and get access to amazing offers!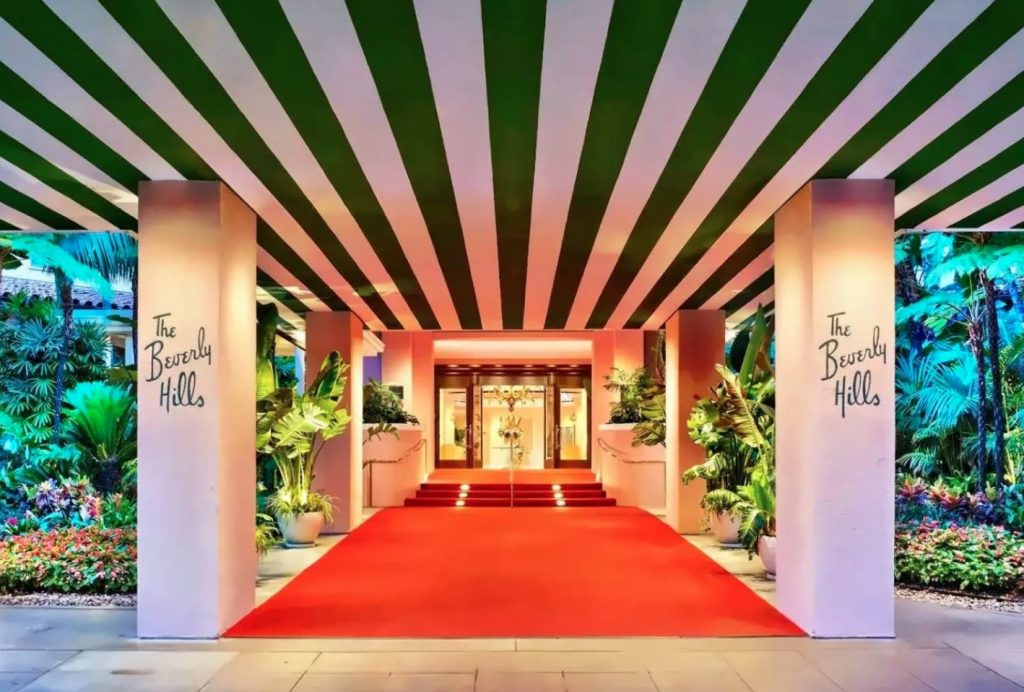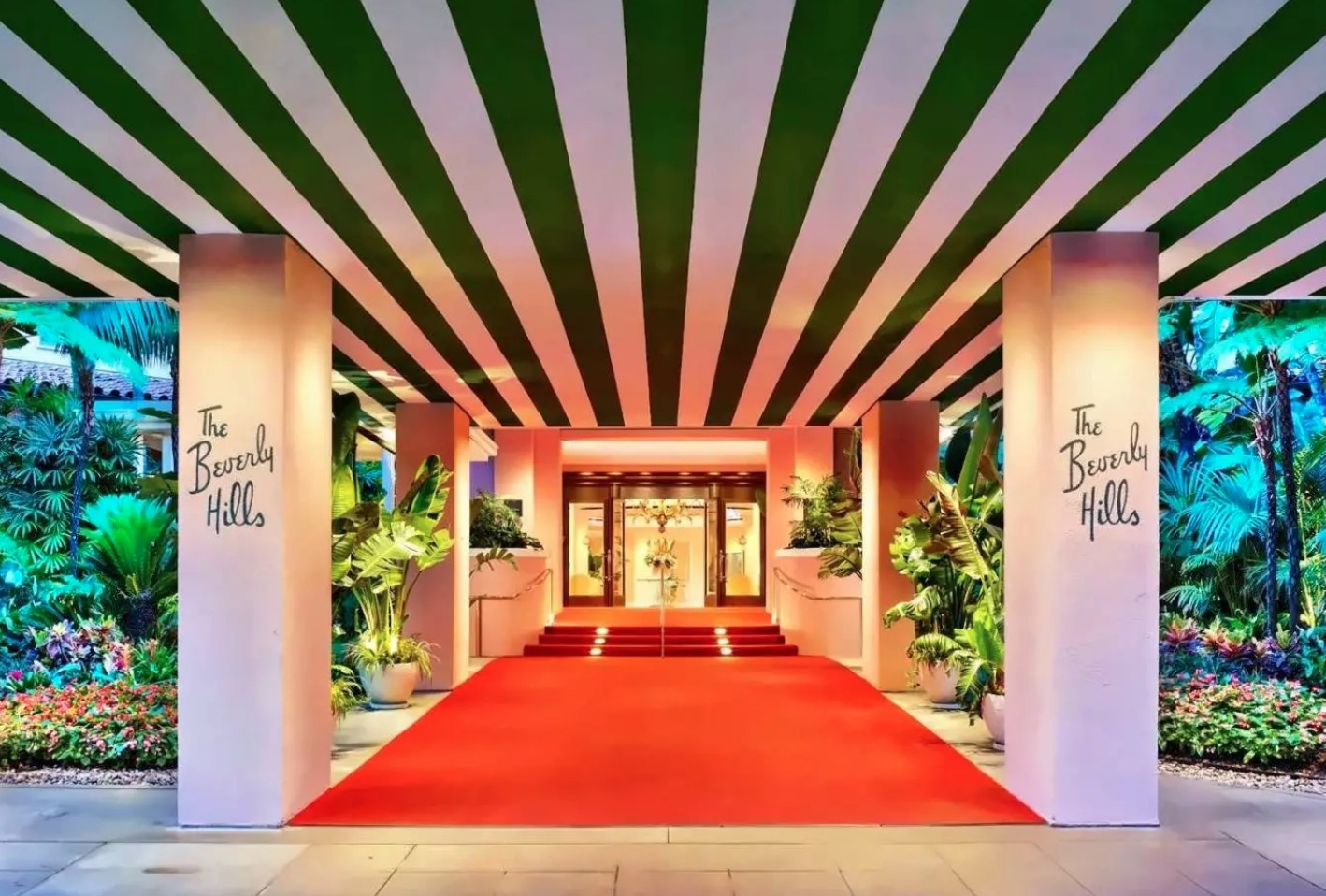 With its distinctive and dazzling ambiance, the Beverly Hills Hotel offers an unforgettable experience for all. As if that weren't enough, this iconic venue has hosted legendary stars like Elizabeth Taylor, who have graced its halls with their timeless presence.
But that's just the beginning. The Beverly Hills Hotel is a hub of entertainment, offering everything from the upscale Polo Lounge to the sprawling outdoor pool area, complete with fountains and a coffee room. As you wander through the lush green gardens, you'll feel transported to a tropical paradise.
And don't worry about neglecting your fitness regimen while on vacation. The Beverly Hills Hotel has you covered with its state-of-the-art fitness center.
To enjoy VIP benefits, book your stay at Beverly Hills Hotel here.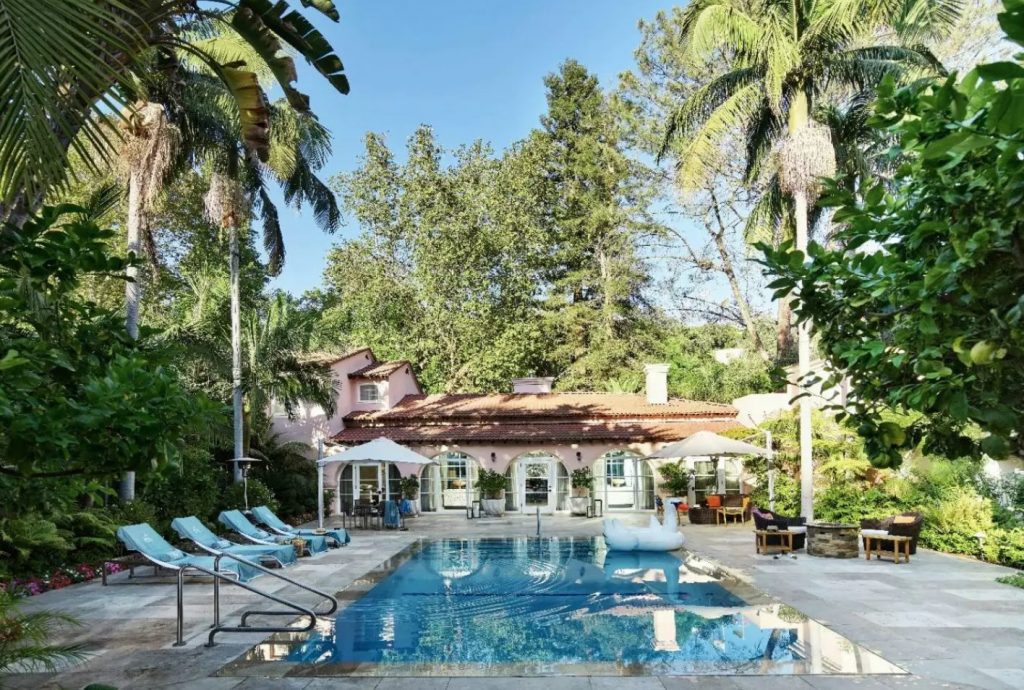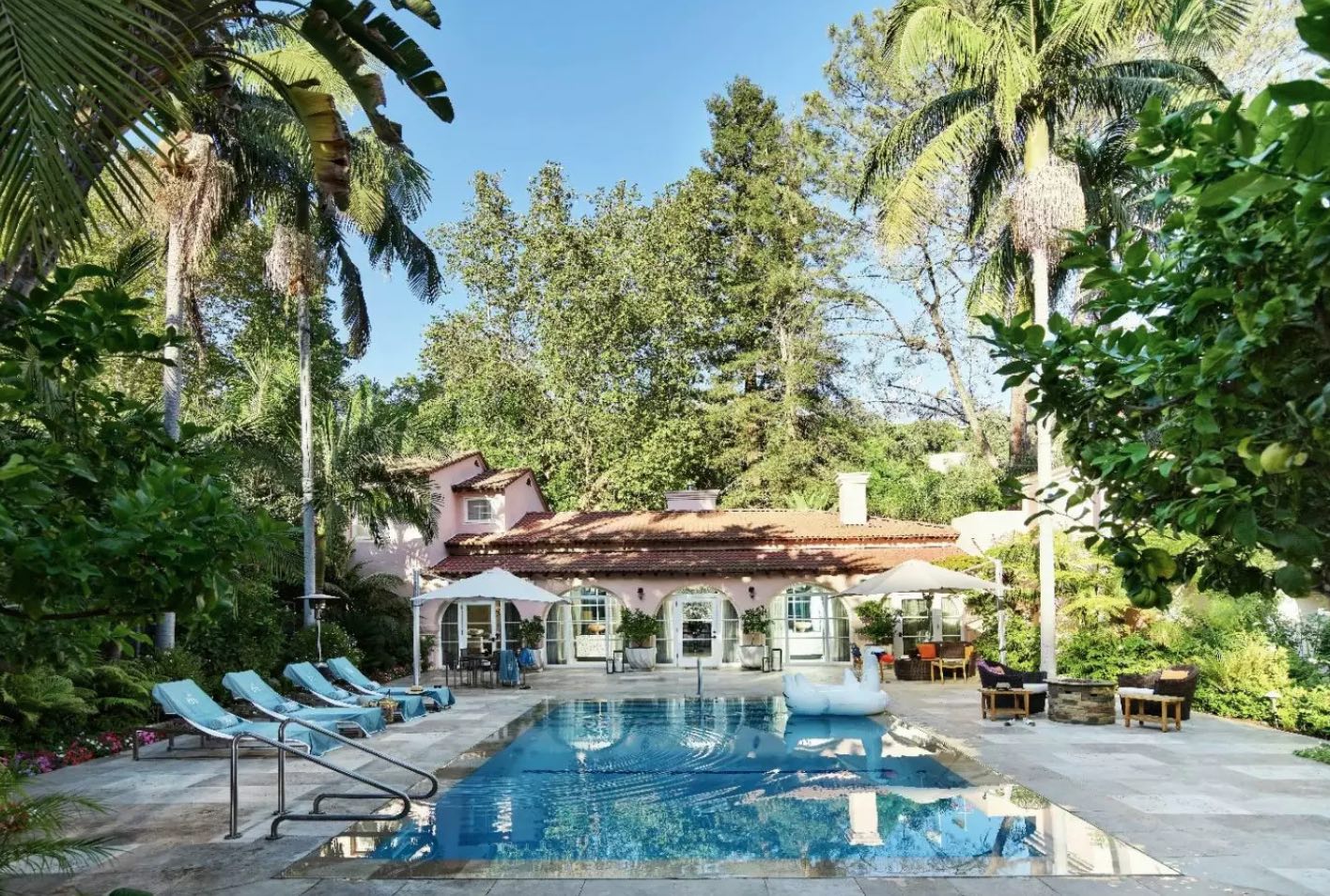 This stunning property has been a favorite among the upscale crowd since its inception. It's easy to see why. With breathtaking architecture, lush greenery, and the serene Swan Lake, Hotel Bel-Airl offers a unique blend of sophistication and Hispanic charm.
But it's not just the beautiful surroundings that make this hotel stand out. The pink stucco buildings, a classic Los Angeles staple, offer 103 guest rooms that are outfitted with the latest in technology. This way, the hotel ensures maximum comfort and convenience.
For those seeking a taste of the high life, the hotel's state-of-the-art facilities are sure to impress. Under the watchful eye of Master Chef Wolfgang Puck, the hotel's kitchen boasts a legacy of Mediterranean cuisine and divine indulgence. And with a pool and spa on-site, guests can maintain their luxurious lifestyle throughout their stay.
Book a stay with VIP benefits at Hotel Bel-Air today!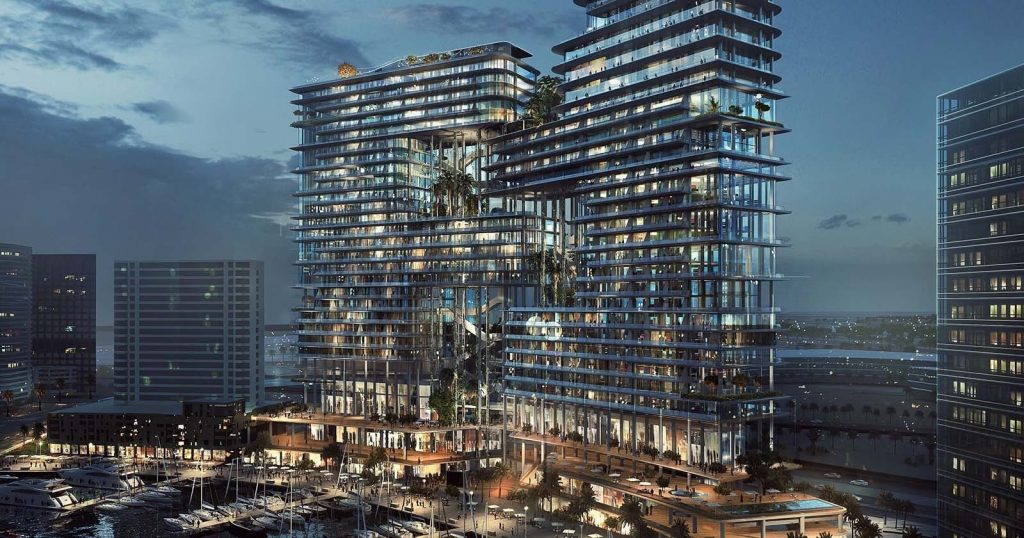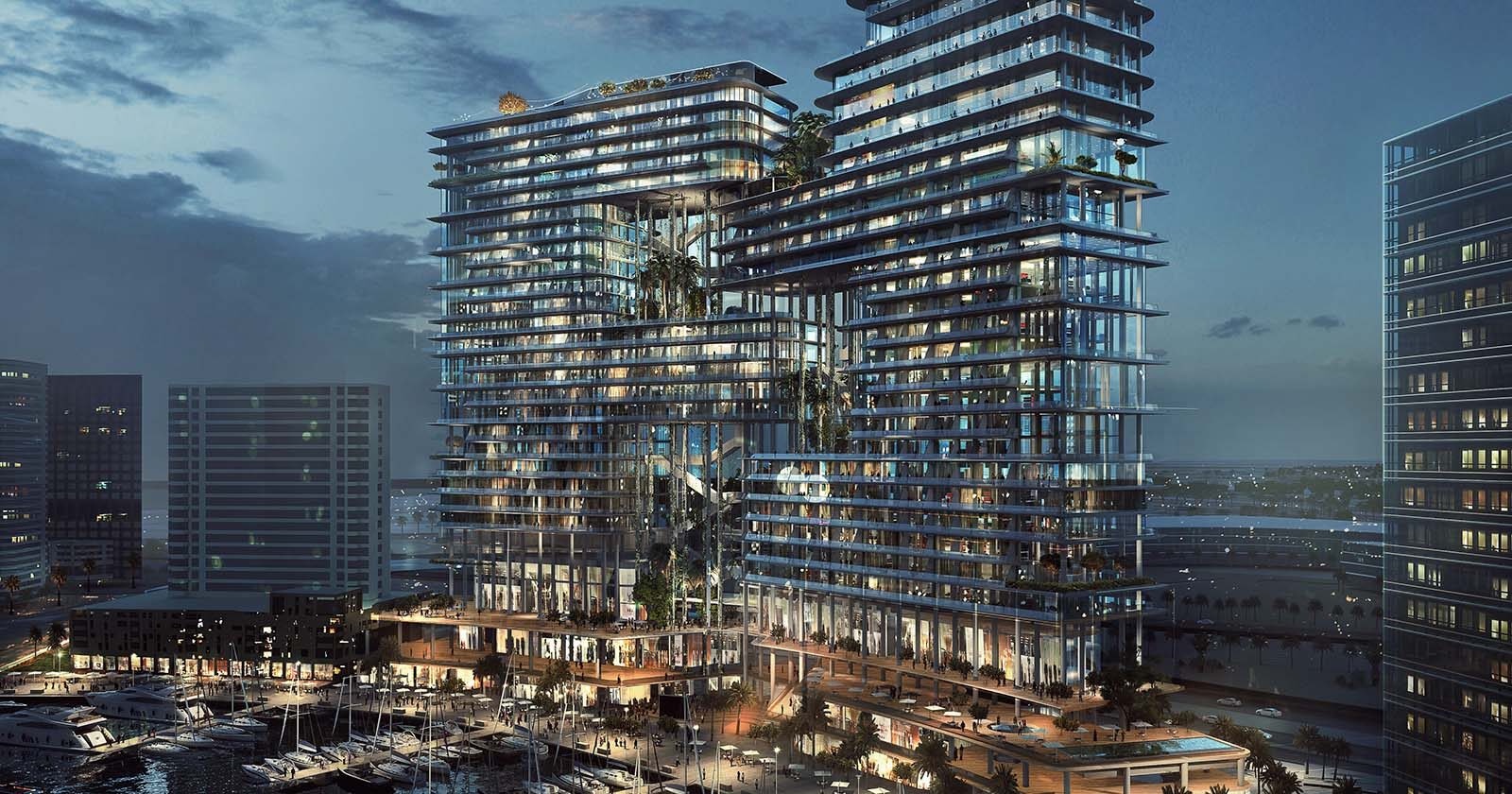 The Lana, Dubai
Last but definitely not least – The Lana. It's a masterpiece of the Dorchester Collection that will open in September 2023. From its prime location beside the tranquil waters of the Dubai Canal, you'll be able to experience the beating heart of this vibrant city. Enjoy daily walks along the waterfront and exciting excursions to nearby destinations like the iconic Burj Khalifa district.
Dubai is best experienced from the breathtaking hotel!
End notes
Why settle for the ordinary when you can have the extraordinary? Treat yourself to a stay at a Dorchester Collection hotel and experience the ultimate in luxury and sophistication. As a PrivateUpgrades Member, you can enjoy numerous exclusive benefits! Reach out to our team here.