In today's world, we are surrounded by technology and social media. We can scroll through endless feeds and feel as though we have explored the world without even stepping outside our front door. But let's not forget the true essence of travel. It's about the human experience. The people we meet, the cultures we immerse ourselves in, and the connections we make.
So, instead of looking at other people exploring the world, why not discover its beauty yourself? Travel is for everyone – you just have to find a way that makes adventuring for you a pleasant experience.
A big part of having a good vacation is choosing the right accommodation. Even if you don't plan to spend that much time in a hotel, it can make all the difference. But how can you choose the perfect stay if there are so many options to choose from?
To introduce you to the world's best hotels, we've started a new series. This time, we take a deeper look into Rocco Forte Hotels. Learn about their history, style, and amazing offerings.
Don't forget – at PrivateUpgrades, you can book all Rocco Forte Hotels with VIP benefits!
The history of Rocco Forte Hotels
Imagine a world where luxury hospitality is more than just fancy amenities and majestic buildings. Twenty-five years ago, Sir Rocco Forte and his sister Olga Polizzi had a vision to transform the hotel industry. They wished to create spaces that blend sophisticated design, impeccable service, and the warmth of a cozy home. This ambitious plan was no easy feat. Keep in mind – during the mid-90s, it was the world of megabrand hotels.
But hospitality has been a passion for the Forte family for almost a century. It all started with Sir Rocco's father, Lord Charles Forte, who began training at 21 years old in Brighton.
With a family heritage that blends both British and Italian influences, Sir Rocco and Ms. Polizzi brought a unique perspective to European hostelry. They wanted to create hotels that showcased the best of both worlds. A place where British Polish and Continental flair merged seamlessly to provide guests with an unforgettable experience.
And so, in 1998, the Balmoral in Edinburgh and Hotel Savoy in Florence became the first two Rocco Forte Hotels to open their doors to the world.
Today, the Rocco Forte Hotels brand continues to redefine modern luxury hospitality, elevating it to a whole new level. With a global lens on style and a focus on warm, welcoming environments, they are the perfect blend of sophistication and comfort. And it all started with Sir Rocco and Ms. Polizzi's vision to change how we see and experience luxury.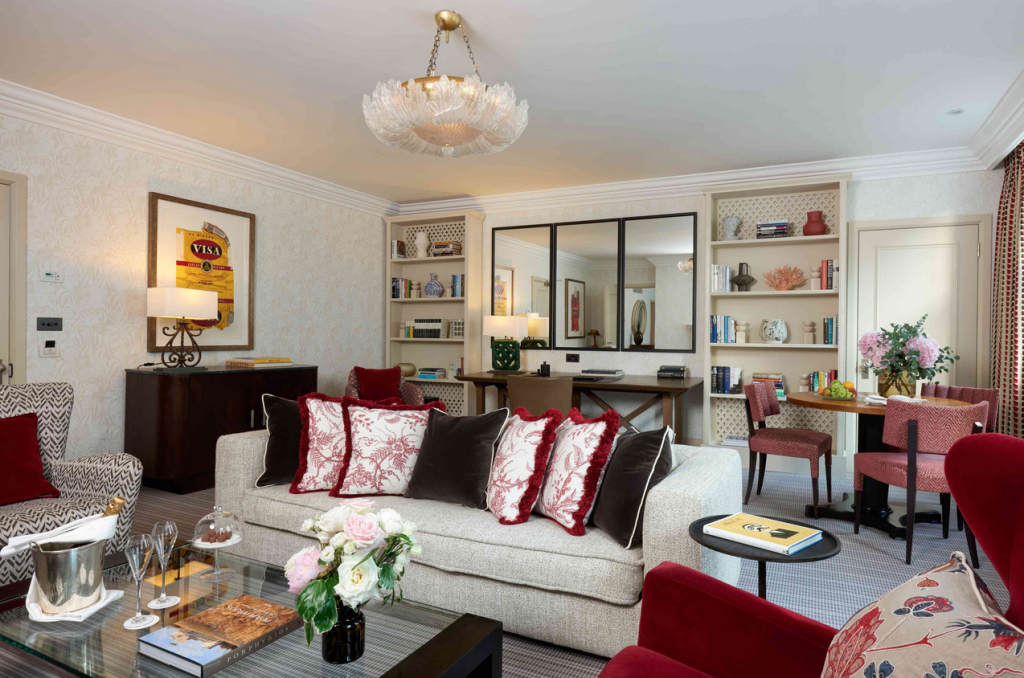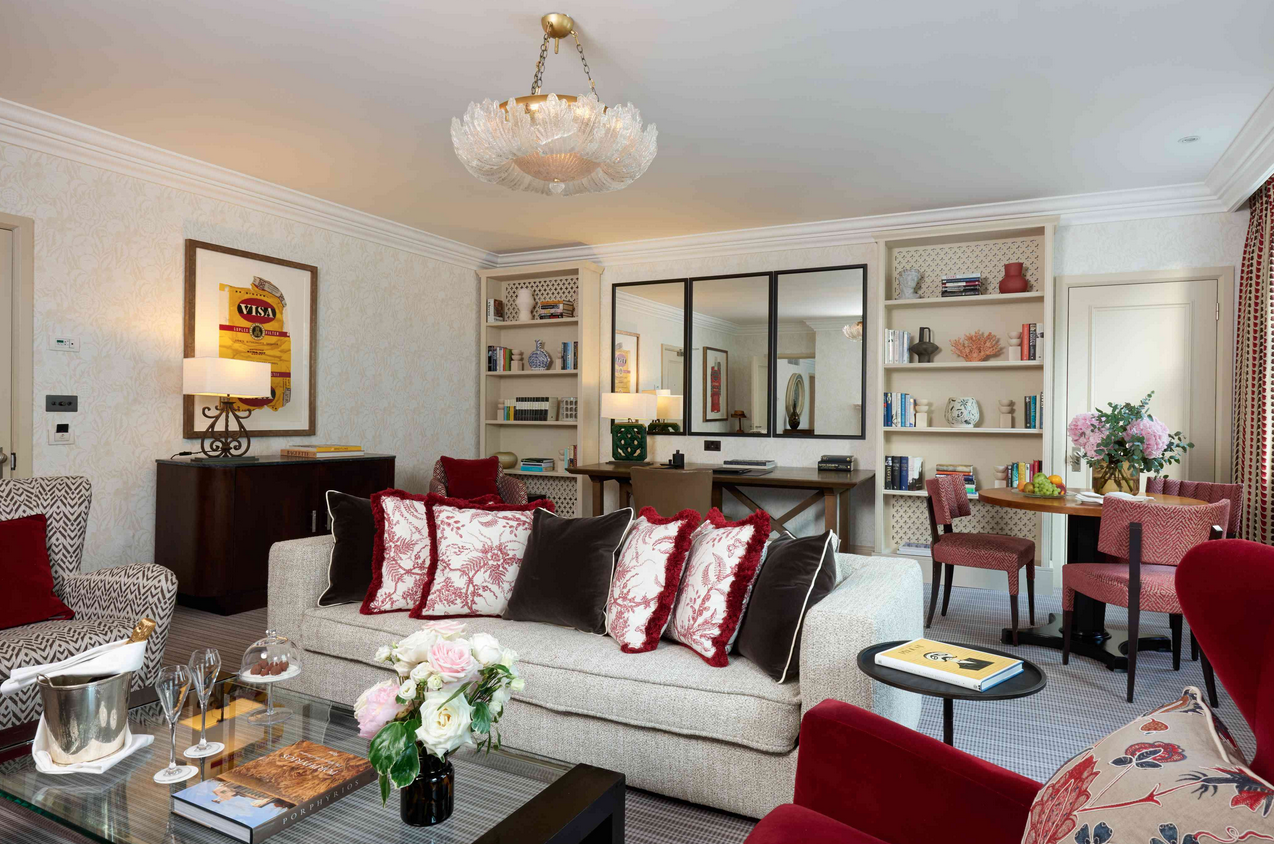 Philosophy
Nowadays, Rocco Forte Hotels include 13 spectacular accommodations in 12 stunning destinations. From iconic buildings at unparalleled locations to paradisiacal island resorts and contemporary creations in exciting cities. There's something for everyone!
Each address exudes the Forte philosophy. Open, intuitive service; airy, elegant design that speaks to its location; exceptional offerings in food, drink, spas, and experiences; sophistication and warmth. Once you stay at one of the marvelous hotels, you'll want to keep coming back!
Style and design
From the chic and trendy Hotel Savoy in Florence to the classic and luxurious Charles Hotel in Munich, the group boasts thirteen diverse hotels, each with its own unique personality. What ties them all together is the visionary touch of Olga Polizzi. She is the co-founder and design director. With her masterful eye for detail, Olga infuses each property with effortless elegance.
At the heart of their design philosophy is a commitment to Italian style. After all – it's cultivated over four generations in the hospitality industry. They take pride in sourcing locally-made furniture that adds character and charm to each hotel.
But for Rocco Forte Hotels, design is not just about aesthetics. They believe true comfort is the key to a memorable stay and strive to create spaces that are as cozy as they are stylish.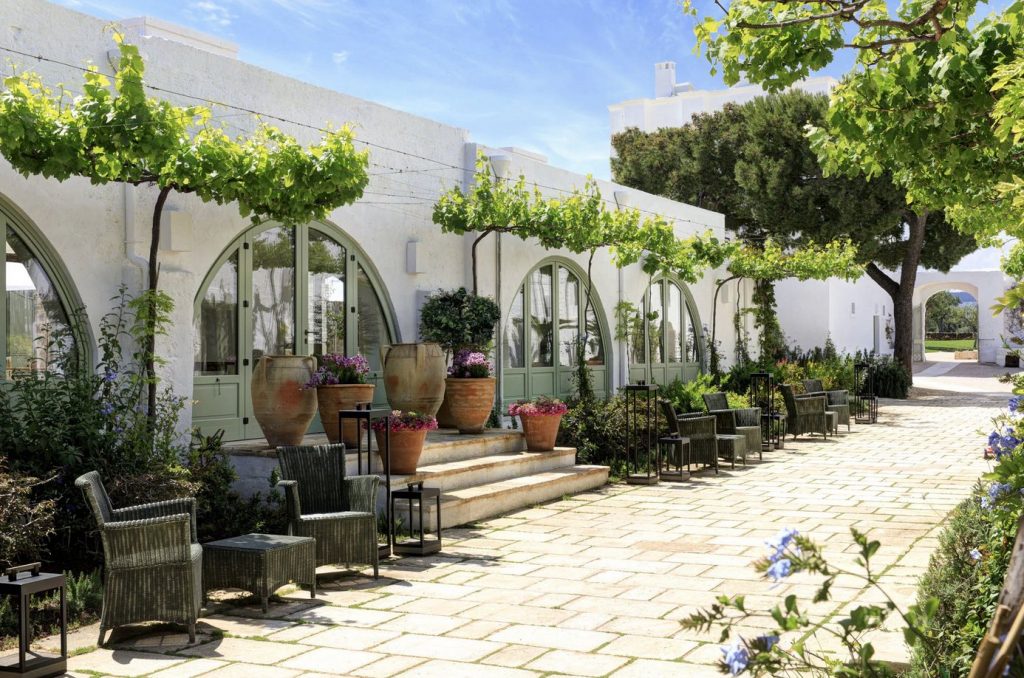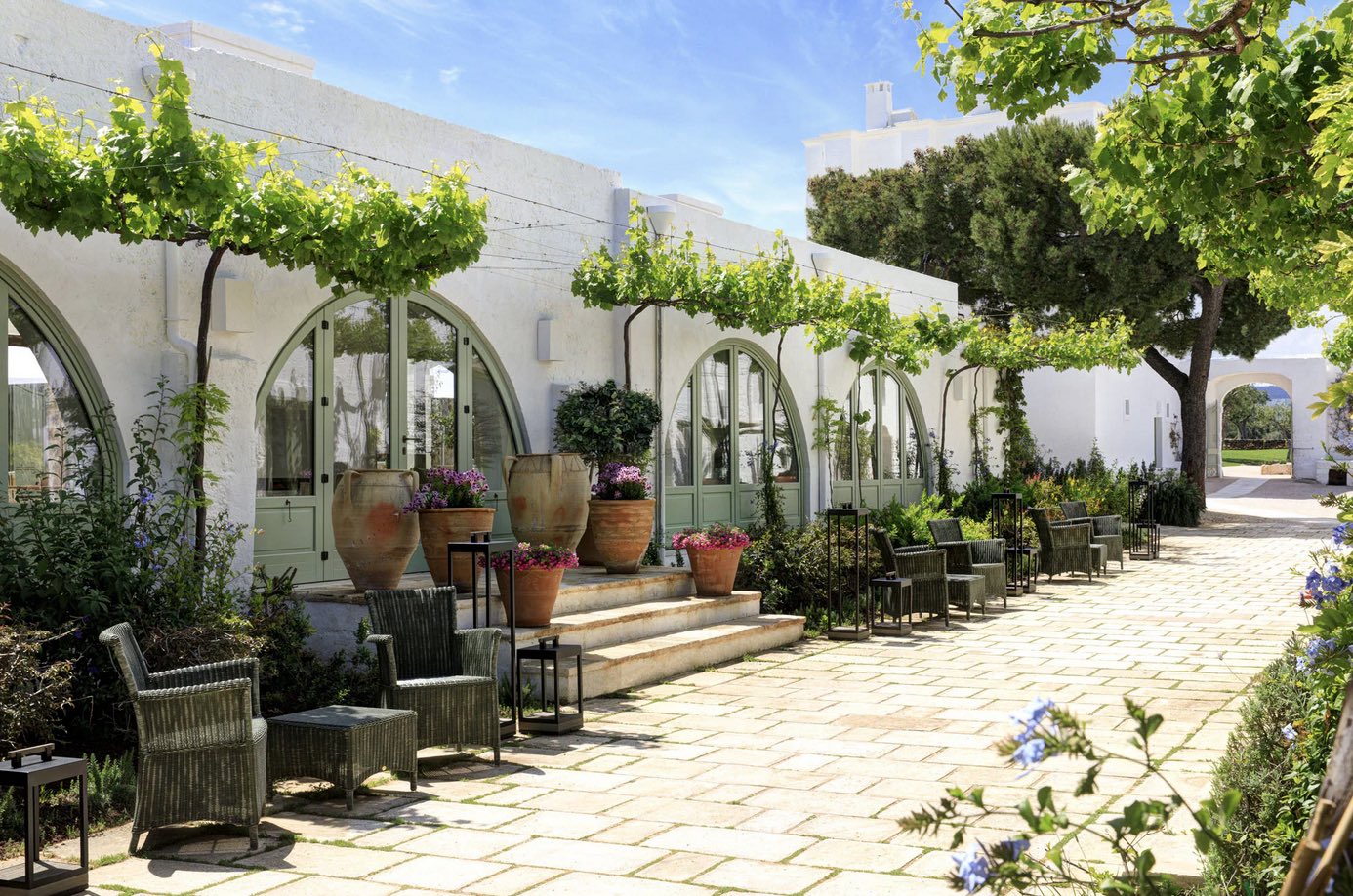 Who owns Rocco Forte Hotels?
You might wonder – who owns the collection of lavish hotels and resorts nestled throughout the world? Currently, the company is led by visionary Sir Rocco Forte, who is carrying on his late father's legacy, the legendary hotel tycoon Charles Forte. As of now, it is headquartered in the bustling metropolis of London.
Michelin Star restaurants in Rocco Forte Hotels
It's no secret Rocco Forte Hotels are a loved destination for foodies. Furthermore, many gourmets travel to the fabulous hotels just to taste the fantastic food. If you're planning a visit, make sure to check out these Michelin Star restaurants.
Irene Forte's "Al Fresco", Rocco Forte Hotel de la Ville, Rome, Italy
Heinz Beck, Rocco Forte Hotel La Dame Blanche, Courmayeur, Italy
Le Jardin de Russie, Rocco Forte Hotel de Russie, Rome, Italy
Please note that Michelin stars are awarded on a yearly basis, so the list may be subject to change. It's always best to check the current Michelin Guide for the most up-to-date information.
The best Rocco Forte Hotels
Narrowing down the best Rocco Forte Hotels isn't an easy task. They are all special in their own way! We invite you to test them yourself and see which one you like best. But to give you an insight into what to expect, we'd like to introduce you to some of our favorite picks.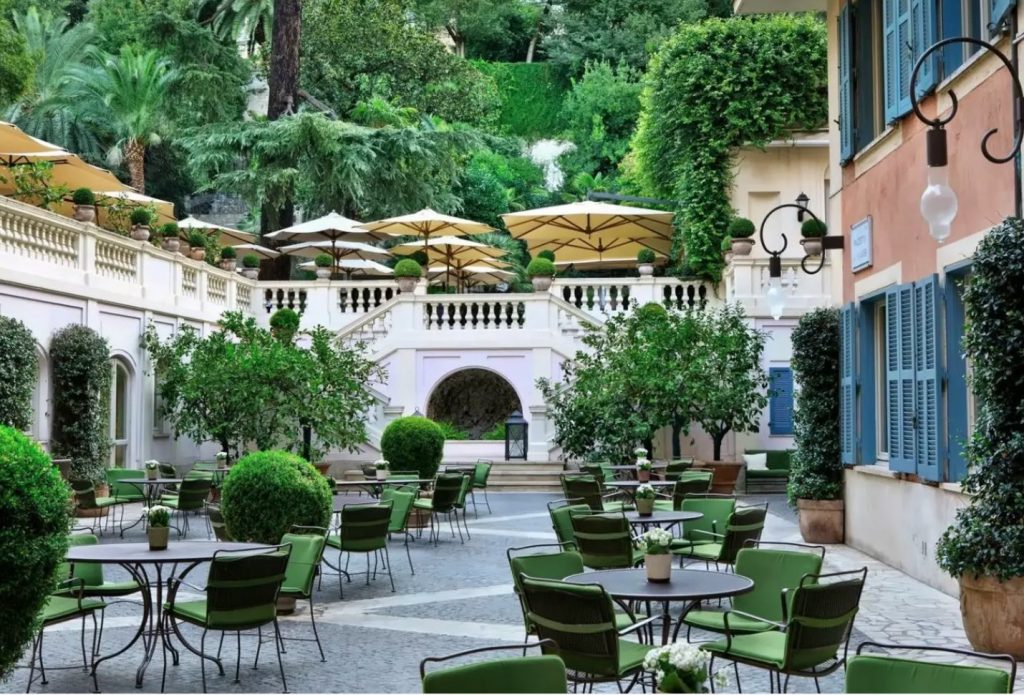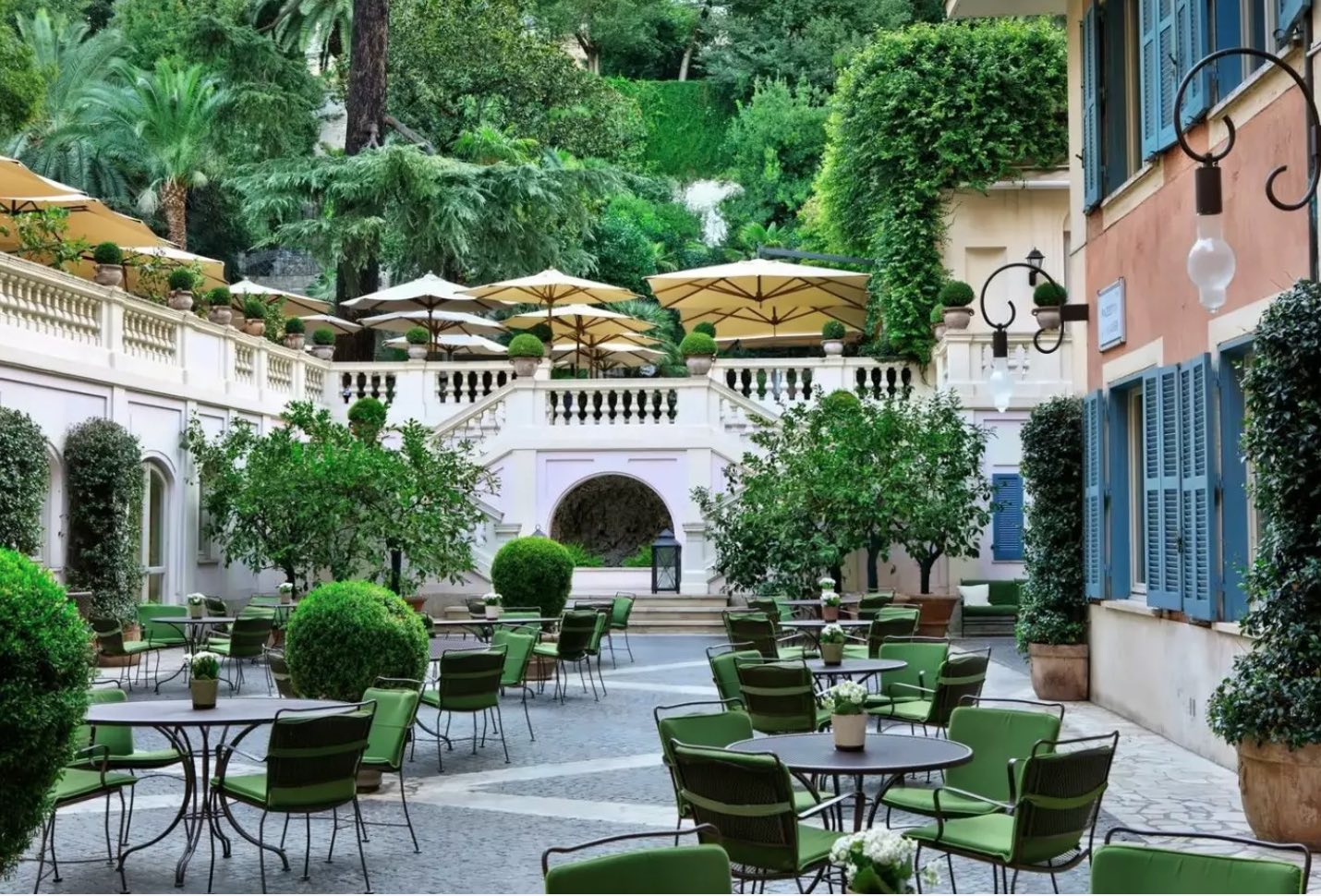 Hotel de Russie, Italy
Nestled between Piazza del Popolo and the Spanish Steps, Hotel de Russie is a beacon of classical and cosmopolitan elegance. This true Roman luminary has been a haven for artists, writers, stars, and politicians for over a century. In fact, French poet Jean Cocteau was so smitten with the hotel that he called it a "paradise on earth" back in 1917.
One of the hotel's most enchanting features is its Mediterranean-tiered Secret Garden. It's bursting with fragrant rose bushes, luscious orange trees, and towering pine trees. Here, guests can listen to the soothing sounds of a small waterfall flowing between three nymphaeums. Or – bask in the magic of this serene oasis.
For a truly indulgent experience, head to the Stravinskij Bar. There, you can sip on expertly-crafted cocktails under the twinkling stars. And if you're in the mood for some pampering, the De Russie Spa offers a sublime escape from the hustle and bustle of the city.
To enjoy the best of Hotel De Russie, book your stay through PrivateUpgrades!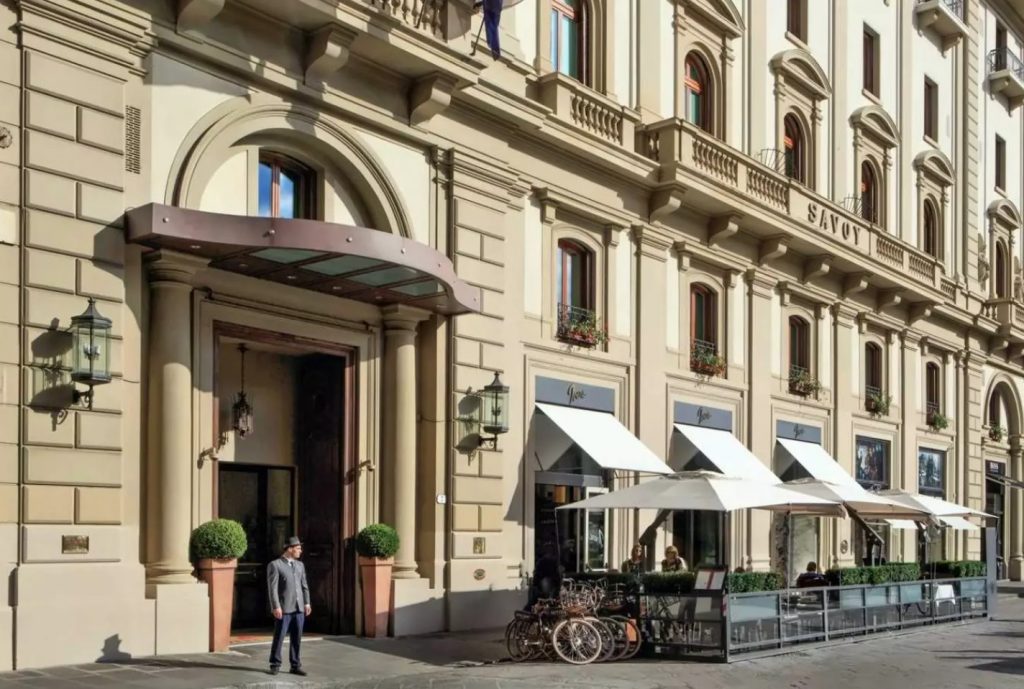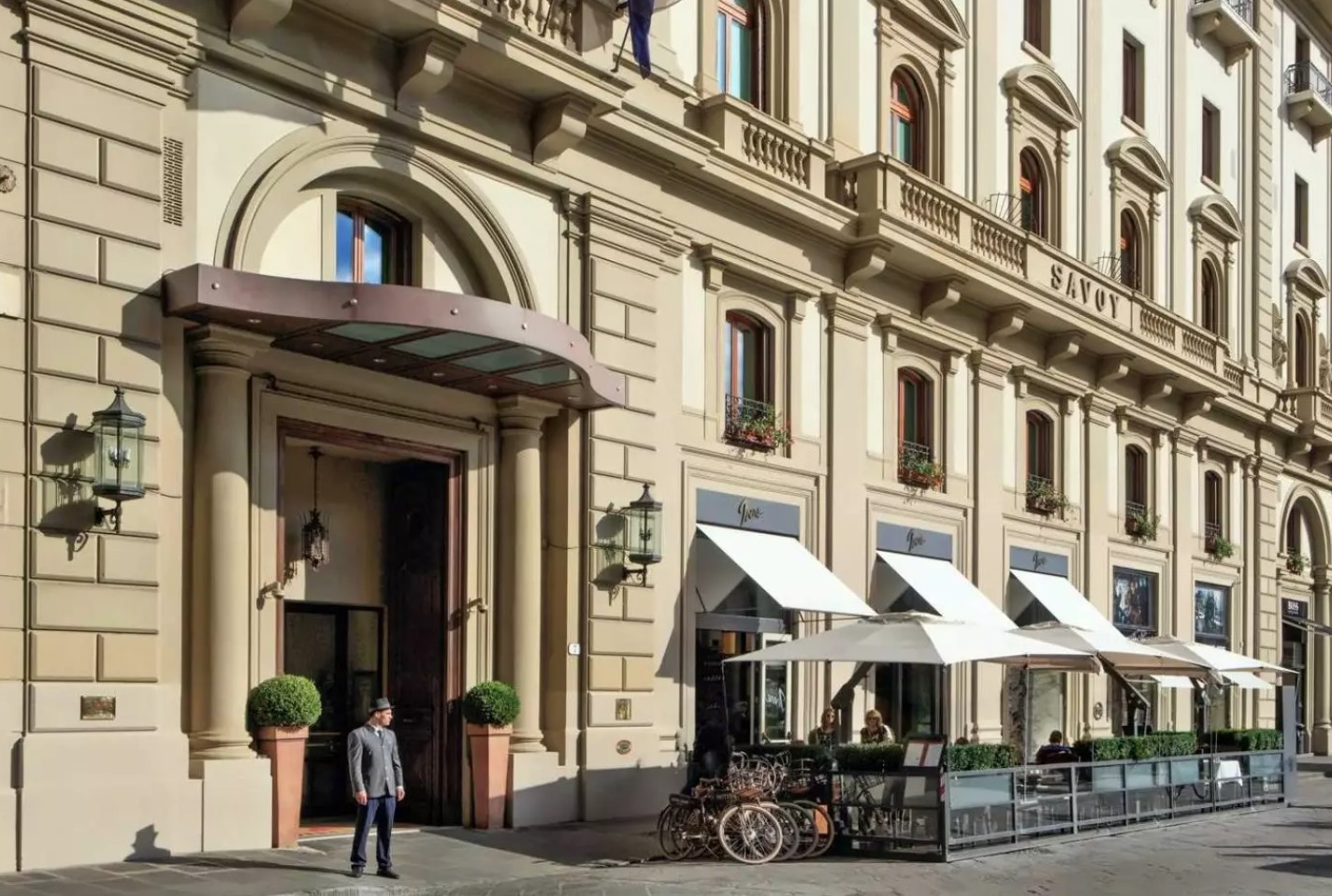 Hotel Savoy, Italy
Located among Florence's most famous landmarks, like the towering Duomo and the picturesque Ponte Vecchio, there's a hotel that stands out from the crowd. The Hotel Savoy.
Positioned on the Piazza della Repubblica, it's impossible to miss this iconic hotel that exudes the essence of Florentine charm. Adorned with signature prints and Renaissance antiques, courtesy of Laudomia Pucci and Olga Polizzi, this hotel is a true feast for the eyes.
And when it comes to dining, Fulvio Pierangelini's Tuscan-style cuisine is an experience in itself. But what truly sets Hotel Savoy apart is its unique character. A breath of fresh air in a city steeped in history.
Oh, and don't miss Irene Bar. Its trendy speakeasy atmosphere will transport you back to the roaring 20s. Be sure to try their signature artisanal libation, the Serendipity, an irresistible blend of Calvados, fresh mint, sweet sugar, crisp apple juice, and effervescent champagne.
Book your stay through PrivateUpgrades and get access to VIP benefits!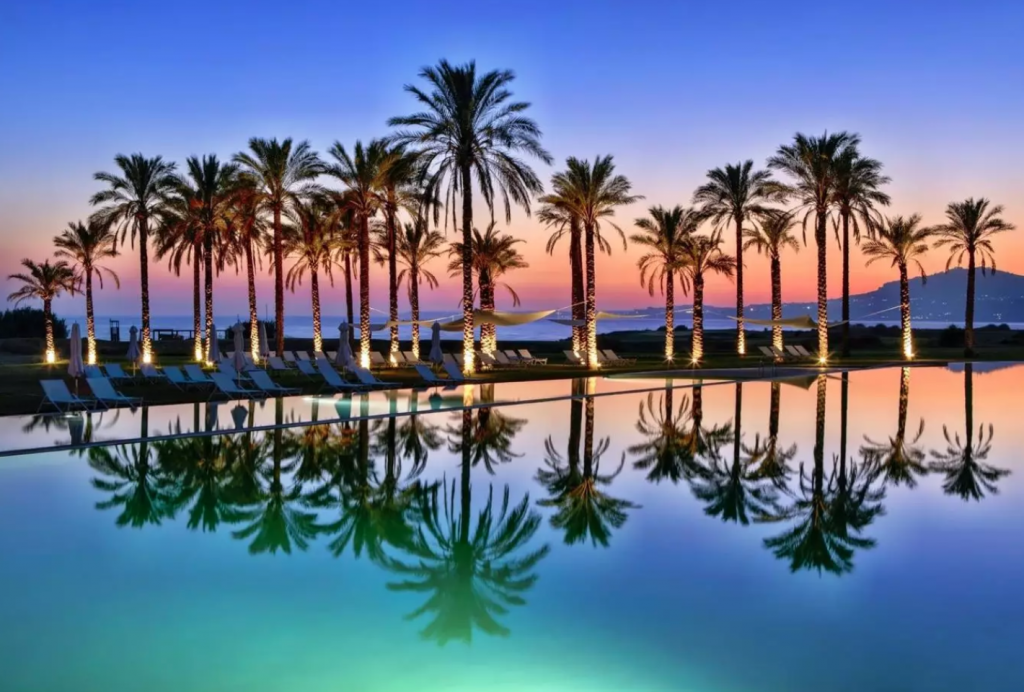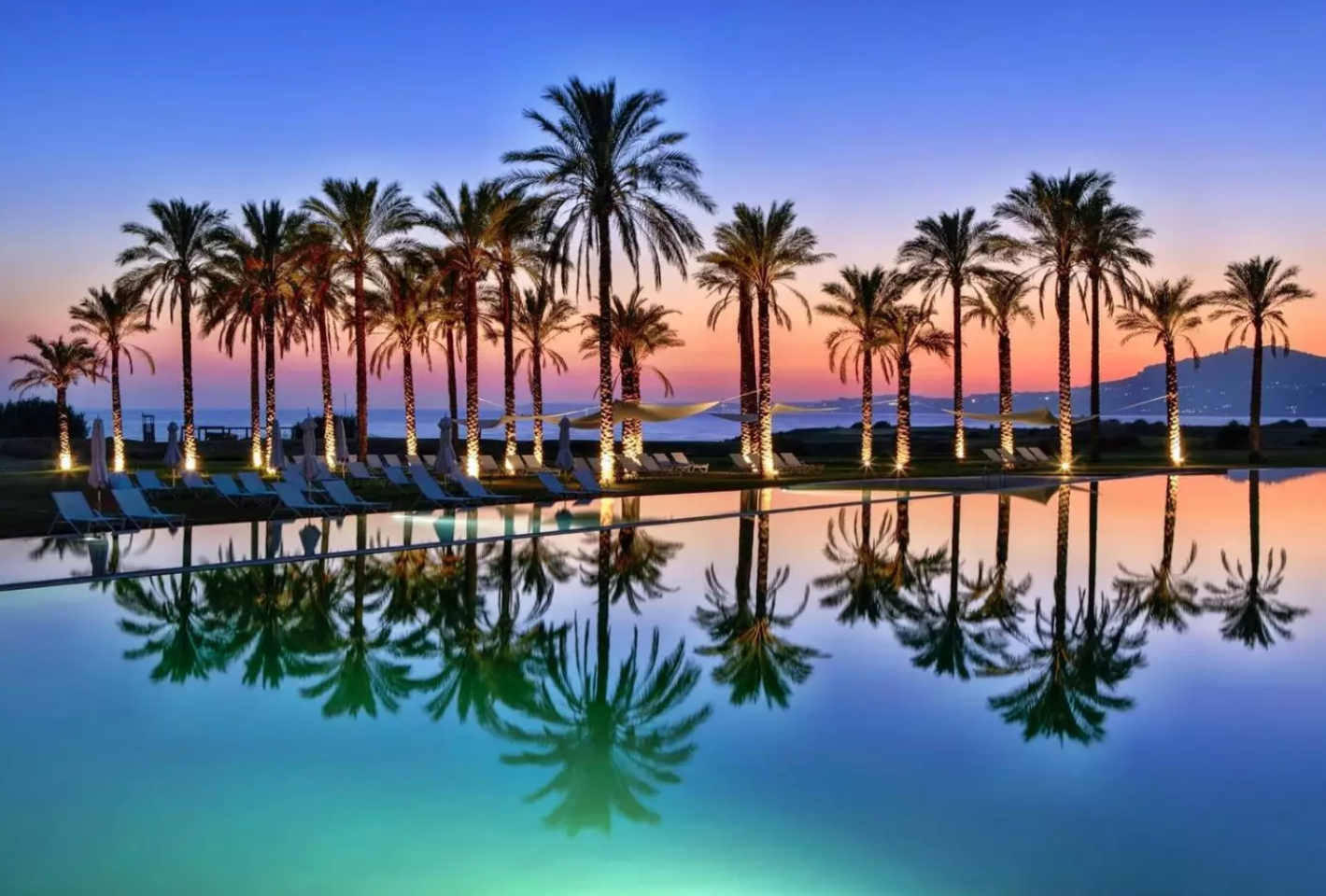 Verdura Resort, Sicily
Welcome to Verdura Resort, a stunning oasis spread across 230 hectares of pure bliss. Explore a world of olive trees, orange groves, and white-sand beaches. Here, tennis courts, water sports, championship golf, and kids' clubs await your arrival.
Take a dip in the infinity pools, indulge in thalassotherapy treatments, and relax at the flagship Rocco Forte Spa. Savor the finest dining experiences with healthy, organic ingredients grown on the hotel's very own land. After that, wash it all down with world-famous local wine!
At Verdura Resort, you can experience luxury eco-architecture against the charming backdrop of Sicilian villages, ancient Greek and Roman sites, and the beautiful blue Mediterranean Sea. Verdura Resort is not just a place to stay; it's a center of well-being, escapism, and indulgence all rolled into one.
With a nine-hole course and the acclaimed Verdura Golf Academy also on offer, this resort truly has it all.
Become a PrivateUpgrades member and book Verdura Resort with exclusive benefits!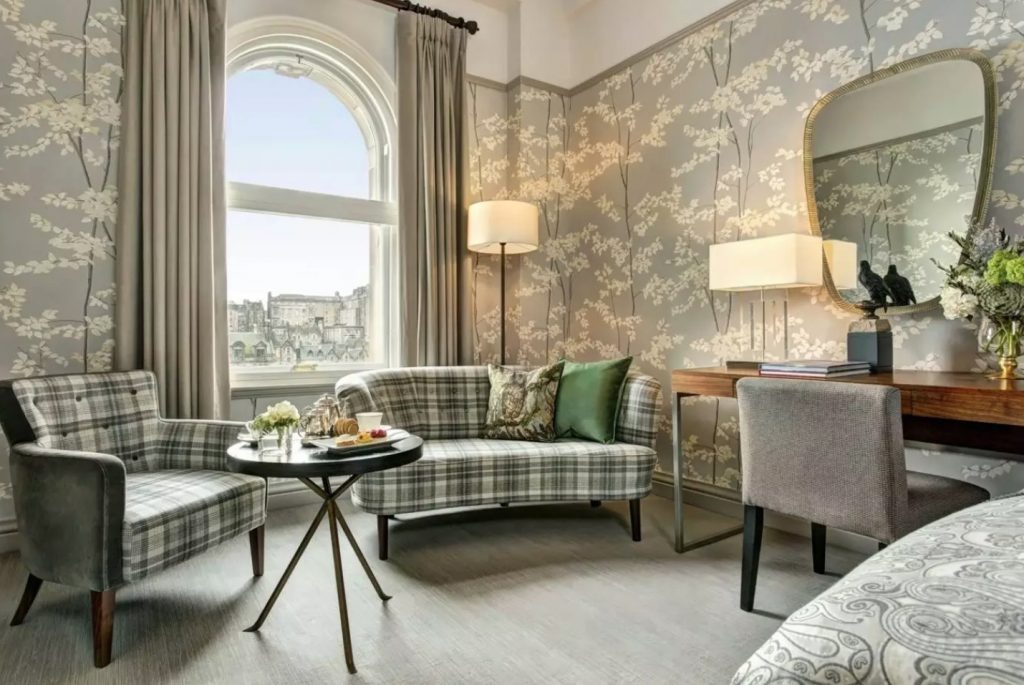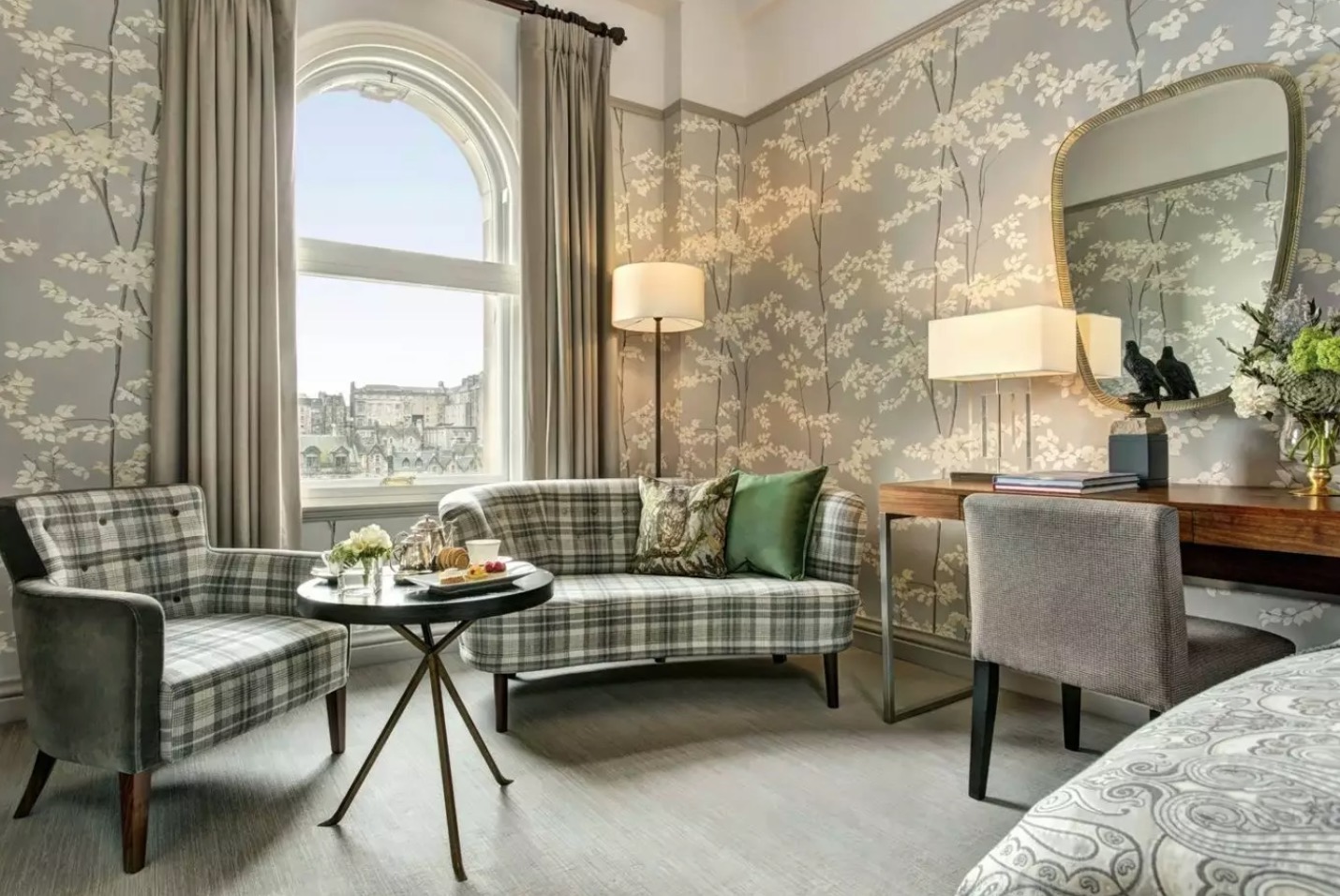 Balmoral Hotel Edinburgh, UK
Located at the crossroads of Old Town and New, stands The Balmoral. The hotel is crowned by a clock tower that has become an iconic symbol of its city. Furthermore, as you step inside, you are greeted by a bespoke Balmoral tartan adorned with Hebridean blues, heather hues, and classic Scottish art. With 500 malts to choose from, The Balmoral's whisky ambassadors will ensure you experience the very best of Scottish hospitality.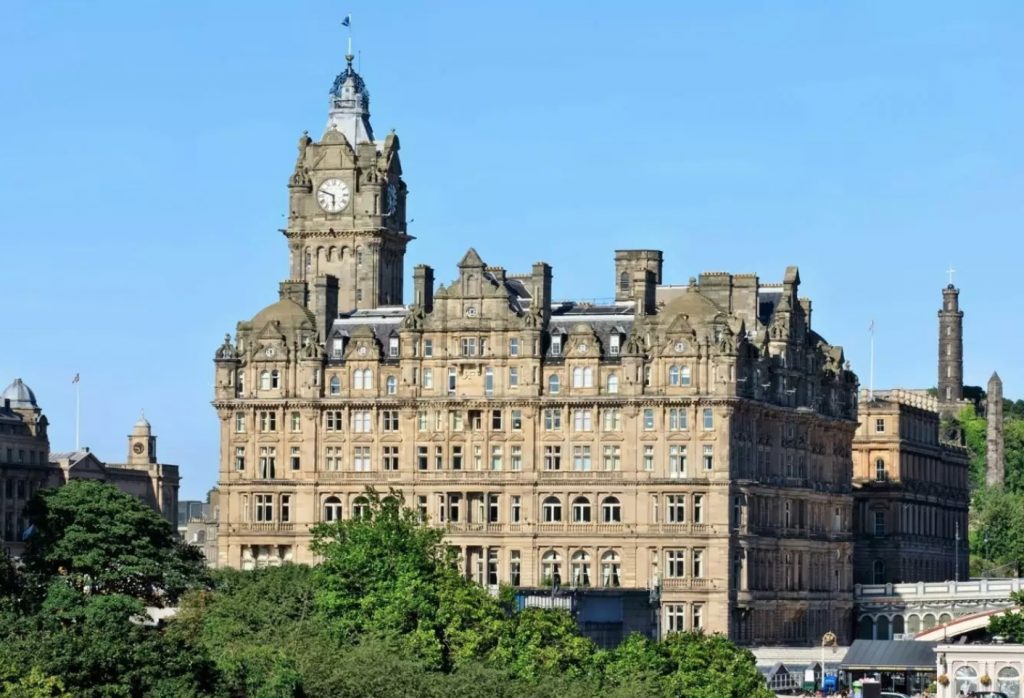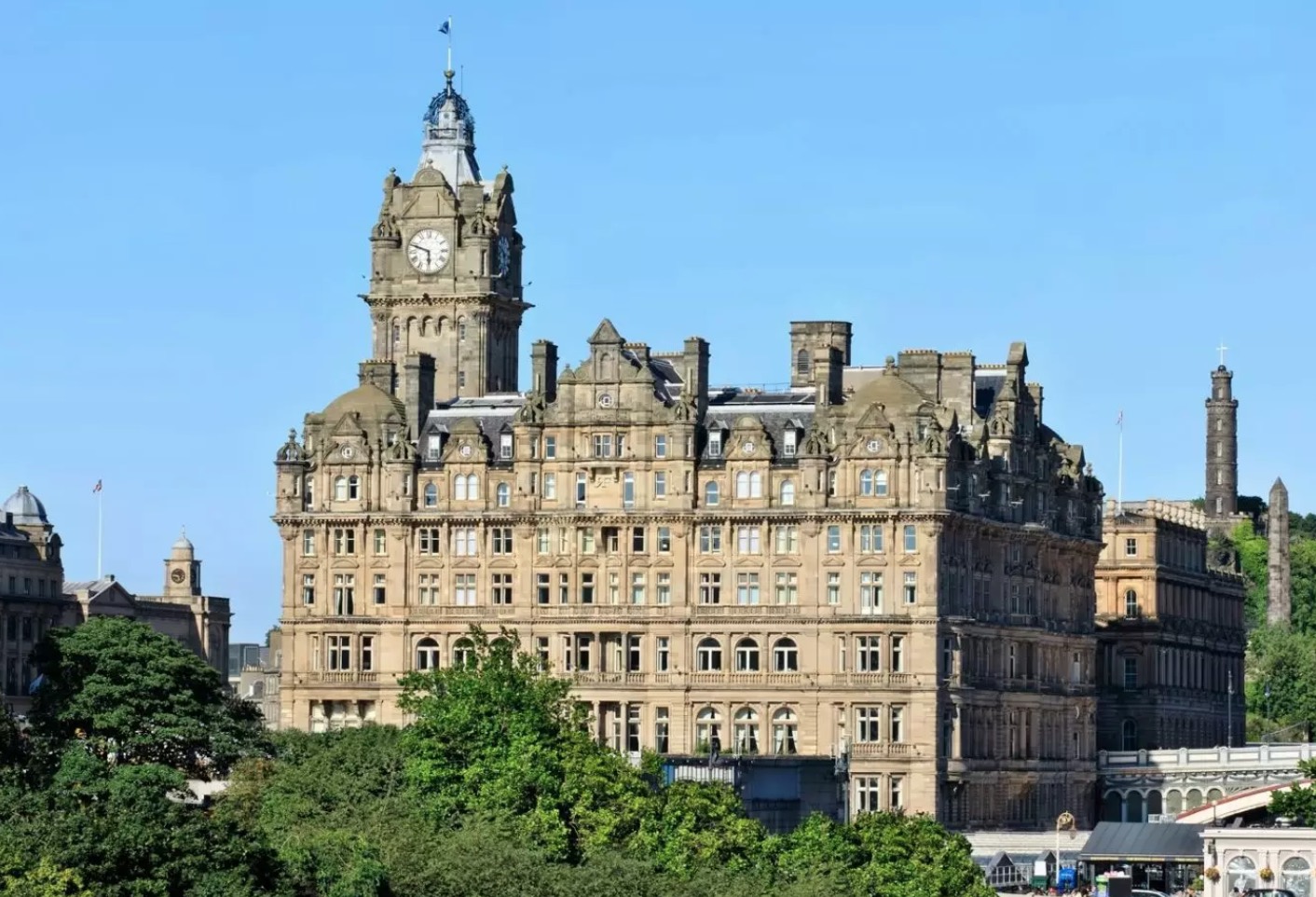 Take in the breathtaking view of Edinburgh Castle as you savor exquisite dining. Indulge in French-Scottish bistro fare. Or – delight in the award-winning afternoon tea. And when you need a moment of peace, visit the serene urban spa – a haven of tranquility in the heart of the city's most majestic spot. The Balmoral is more than just a hotel. It's a love letter to Scotland.
To make the most of your adventure, make your reservation through PrivateUpgrades. You'll get VIP benefits like an upgrade upon arrival, complimentary breakfast, and more!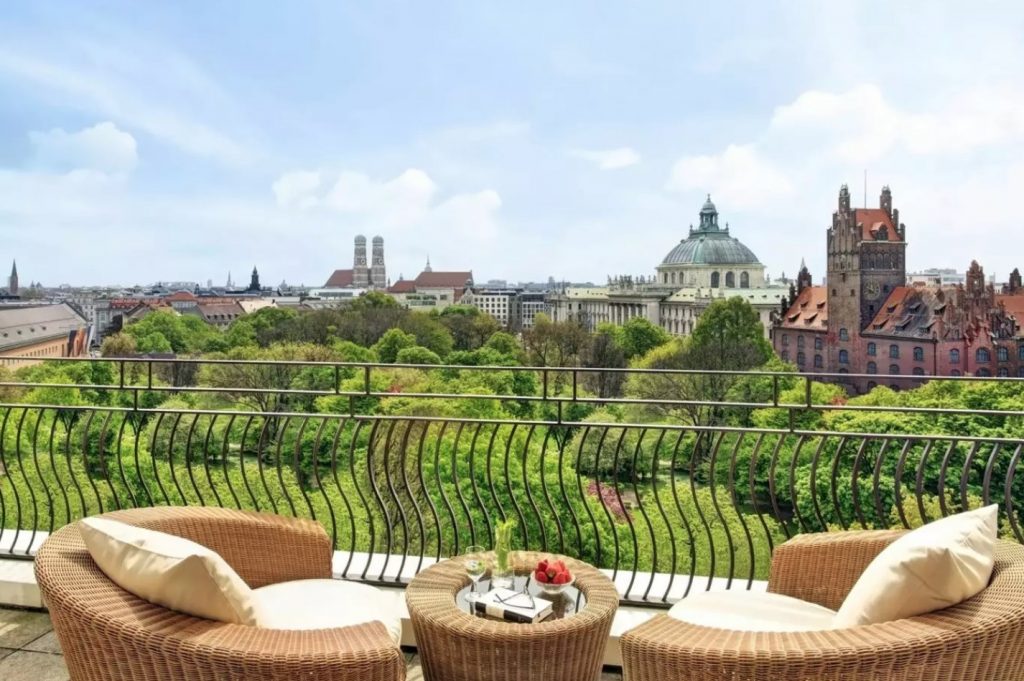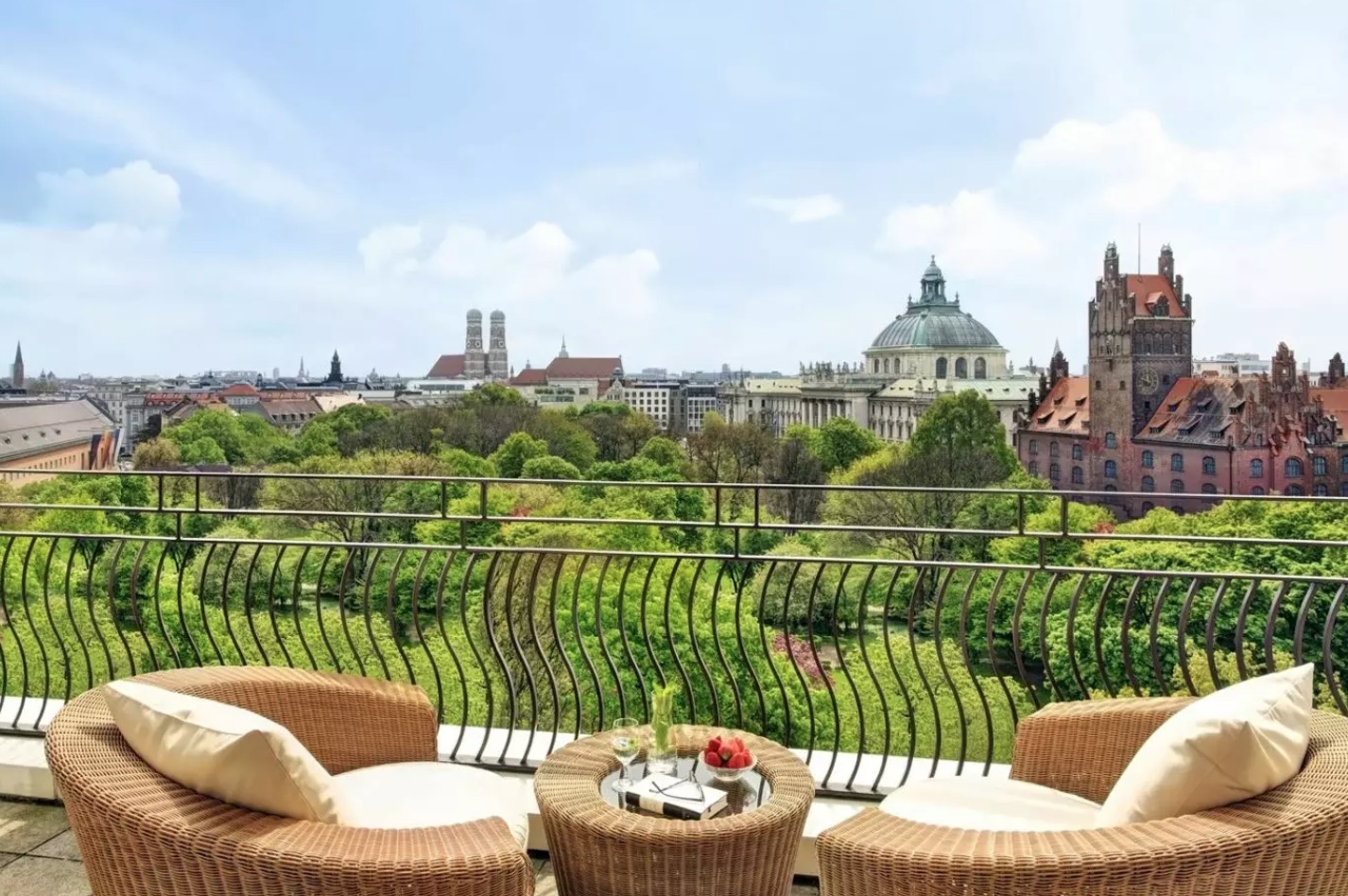 The Charles Hotel, Germany
Immerse yourself in the lush surroundings of Munich's Lenbachgärten district, where the Charles Hotel seamlessly blends modern chic with the warm hospitality of Bavarian tradition. Despite being a fresh addition to the architectural world, the Charles Hotel draws its inspiration heavily from the opulent hotels scattered along the sun-kissed Côte d'Azur.
Take in the historic Königsplatz just a stone's throw away. Delight your taste buds with the freshest seasonal fare at Sophia's restaurant. There's so much to experience!
Be sure to quench your thirst with a garden-inspired cocktail that's as innovative as refreshing. For the ultimate pampering, the hotel's world-class spa offers exclusive botanical products grown at Rocco Forte Sicilian resort.
Wish to have a relaxing swim? That's possible too. The luxurious on-site pool invites you to swim a few laps and soak up the opulence.
In a delightful twist, the reception area features miniature step ladders inviting little ones to take charge and fill out their details. The rooms themselves are a wonderland for kids, complete with mini-bathrooms and comfy slippers designed just for them.
With these thoughtful touches, the Munich hotel has earned its reputation as a kid-friendly destination that's sure to charm both young and old.
Book your stay at The Charles Hotel in Munich through PrivateUpgrades and benefit from our VIP perks!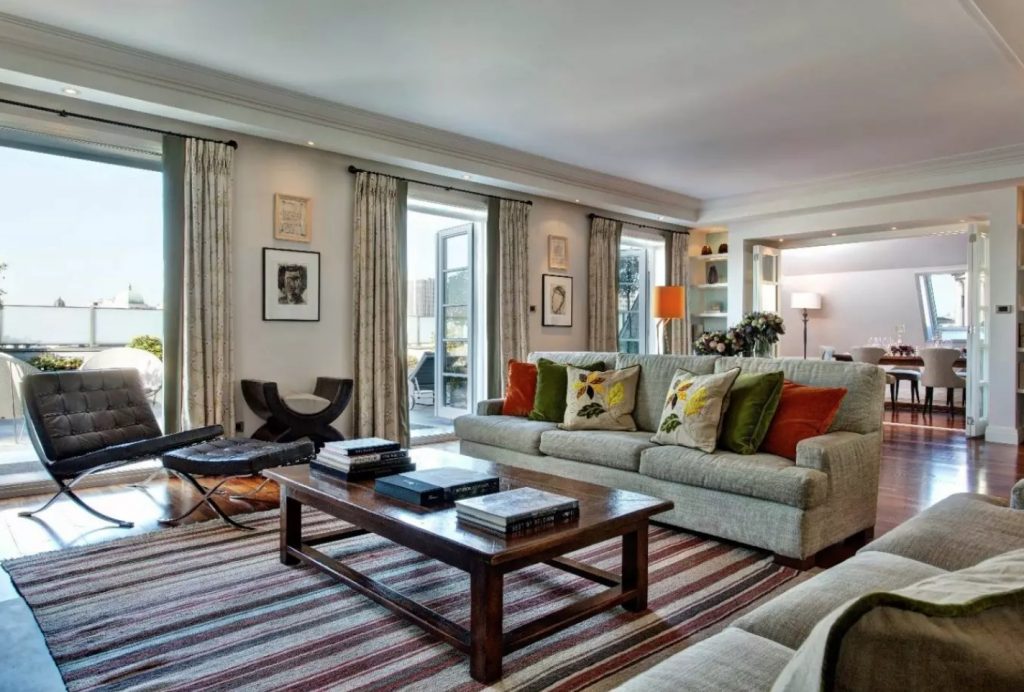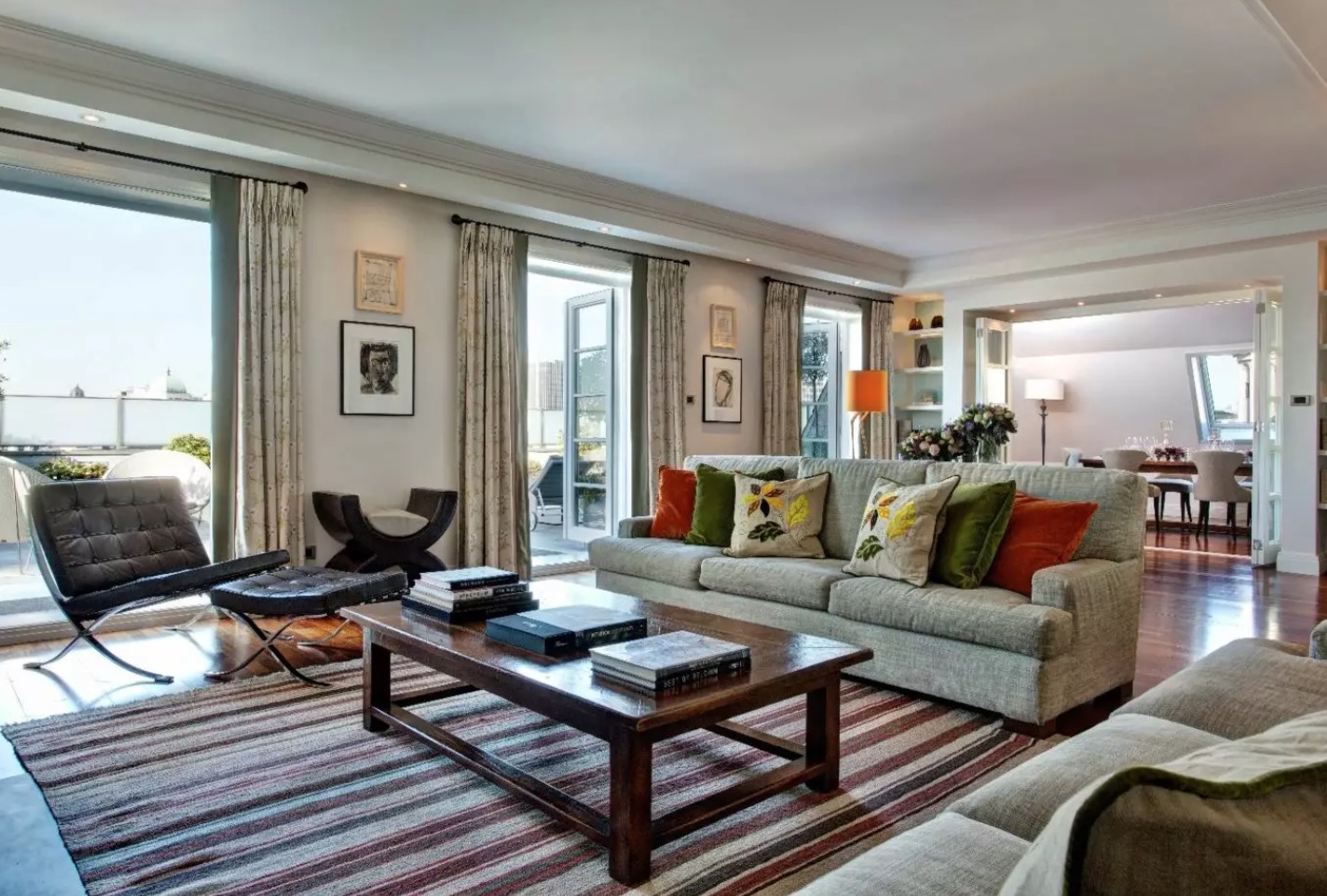 Hotel Amigo Brussels, Belgium
At the heart of Brussels lies a treasure trove of art, culture, heritage, and creativity – the Hotel Amigo. This luxurious haven has become a home away from home for the world's elite. Some flock to the Belgian capital for its contemporary art and historic sights. Some – for the financial district and the European Parliament. The hotel is the perfect place to enjoy Brussels to the fullest.
Each room boasts a distinct personality, with one paying homage to the beloved comic "The Adventures of Tintin," while another immerses you in a tranquil oasis with delicate trees adorning the walls. Throughout the space, you'll be surrounded by art and prints created by talented Belgian artists, providing a truly authentic experience.
Savor a delicious Italian meal featuring the best local ingredients at Ristorante Bocconi. Sip cocktails by candlelight while enjoying live music in the glamorous Bar A. Or simply immerse yourself in the works of renowned Belgian artists like Courtens, Broodthaers, and Magritte. Whatever your heart desires, you're sure to find it at Hotel Amigo.
The best part? By joining PrivateUpgrades, you can book your vacation with fabulous benefits!
Here are other amazing Rocco Forte Hotels every traveler should experience:
End notes
As you can see, Rocco Forte Hotels have something for everyone. Whether you wish to have a fun-filled golf adventure or a relaxing spa vacation, you'll find a hotel that caters to your needs. Your only task is to choose the accommodation. The rest will be taken care of by the friendly staff.
Why wait to experience true luxury? Book your dreamy vacation today!