Nowadays, we're constantly surrounded by social media. It allows us to virtually explore the globe without leaving our cozy homes. However, let's not forget the real heart of travel: the human experience. It's all about the incredible people we meet, the vibrant cultures we get to immerse ourselves in, and the meaningful connections we create.
When it comes to having an incredible vacation, finding the right place to stay is key. Even if you're not planning to spend much time in your accommodation, it can elevate your experience. But with so many choices out there, how do you pick the perfect one?
As you may have already noticed, we've launched a series where we take a look at some of the world's most exceptional hotel brands. In this edition, we dig deep into the luxury of Rosewood Hotels & Resorts. We explore their fascinating history, unique style, and the wonderful experiences they offer. Let's jump in!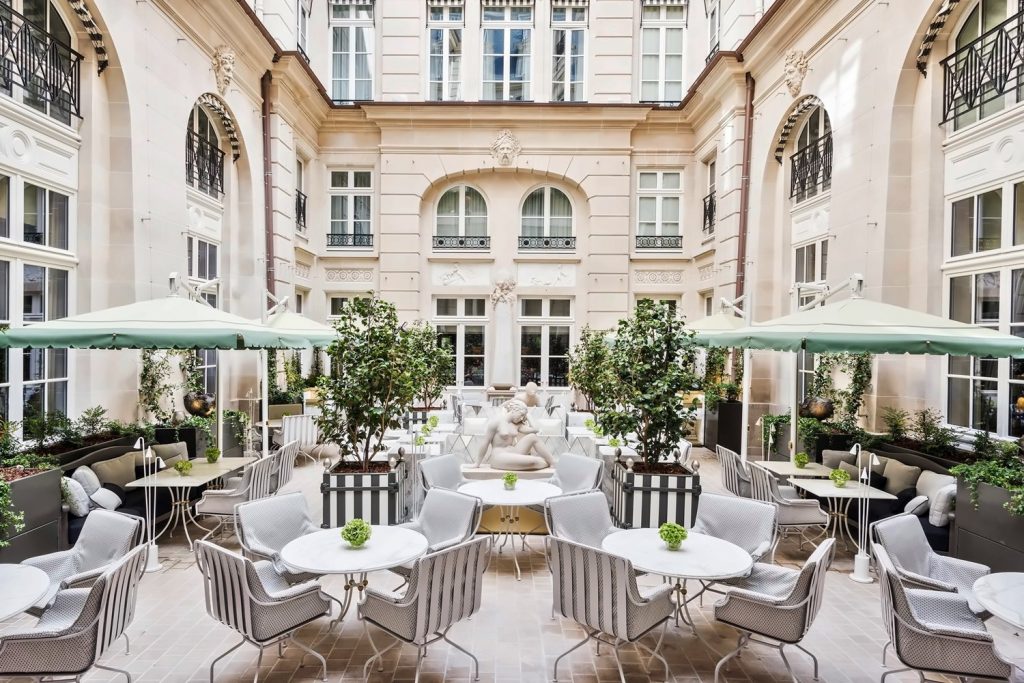 The history of Rosewood Hotels & Resorts
Rosewood's journey began in 1979 when a beautiful historic mansion in Dallas, Texas, was transformed into The Mansion on Turtle Creek – a five-star hotel and restaurant that remains significant even today. This marked the start of a remarkable adventure, inspiring a whole family of exceptional Rosewood hotels and resorts.
The company's dream was to craft a unique assortment of elegant hotels, each with its own special charm and personality, blending seamlessly with its surroundings. Every Rosewood property is a story with the essence of its location, culture, history, and geography. This makes guests' stay truly extraordinary.
Nowadays, Rosewood Hotel Group, a family-owned business, stands proudly as a top-tier global lifestyle and hospitality management group. Within it, you'll find four exceptional brands: Rosewood Hotels & Resorts, the elegant New World Hotels & Resorts in the upscale segment, the holistic well-being haven, Asaya, and the contemporary, forward-thinking private club, Carlyle & Co.
The group has accommodations in 20 countries (a total of 44), and the company has shared that over 30 new hotels are currently in the works.
Philosophy
At Rosewood, they embody the art of dreaming big and transforming those dreams into tangible realities. Their goal is to infuse thoughtful touches into every element and curate experiences that are truly exceptional.
Moreover, the group's core principle is Relationship Hospitality, a belief that genuine warmth and hospitality stem from fostering and cultivating strong connections with team members, guests, partners, and communities.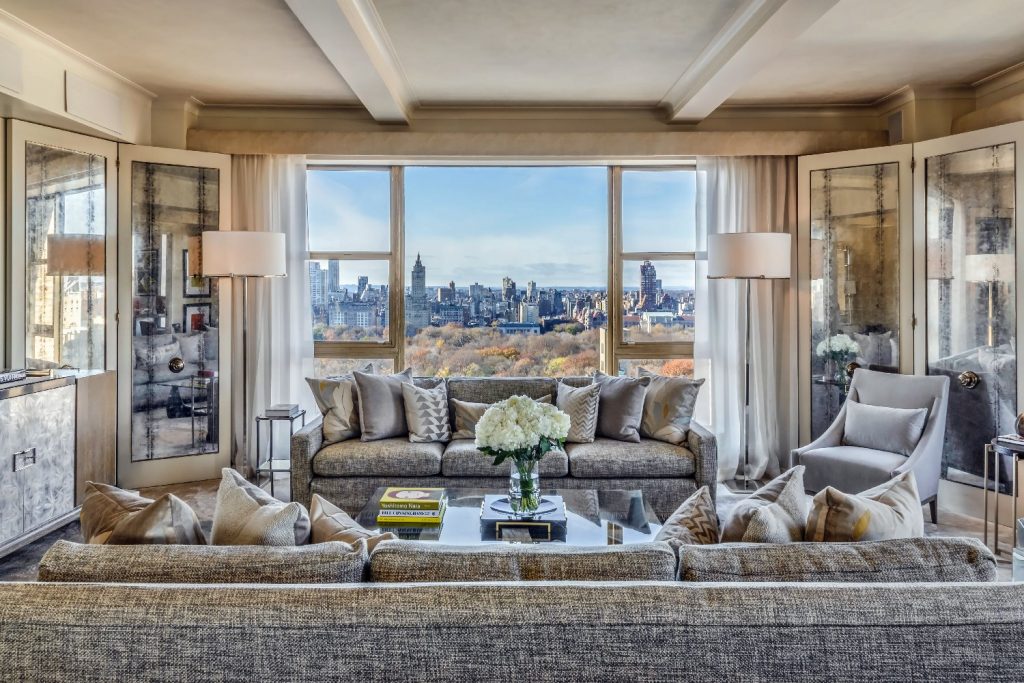 Style and design
When it comes to style, Rosewood hotels are all about pure luxury and sophistication. Picture a perfect fusion of modern design and timeless elegance. The architecture is a beautiful blend of contemporary aesthetics and classic charm, making you feel both pampered and at home.
Step inside, and you'll find interiors designed with meticulous attention to detail – plush furniture, rich textures, and unique art pieces that resonate with the local culture. The ambiance is warm, inviting, and utterly refined. Everything, right down to the lighting and furnishings, is carefully chosen to offer an experience that's as comfy as it is luxurious.
Who owns Rosewood Hotels & Resorts?
Curious about who's behind the luxury hotel chain? As mentioned before, Rosewood Hotels & Resorts is currently owned by Hong Kong-based Rosewood Hotel Group (formerly New World Hospitality, which rebranded in May 2013).
With Sonia Cheng at the helm as the CEO, Rosewood Hotel Group is carving out a prominent place in the fiercely competitive world of luxury hospitality. Until 2030 they're planning to extend their footprint to cities such as Beijing, Hong Kong, London, Paris, and Abu Dhabi.
Michelin Star restaurants in Rosewood Hotels & Resorts
Rosewood hotels are quite recognized among food enthusiasts. In fact, many passionate gourmets journey to these splendid hotels just to savor the incredible cuisine. If you're considering a visit, be sure to try one these amazing Michelin Star restaurants.
Rosewood London
Restaurant: Holborn Dining Room
Rosewood Beijing
Restaurant: Country Kitchen
Rosewood Hong Kong
Restaurant: The Legacy House
Do keep in mind that Michelin stars are given each year, so – with time – this list might change. That's why it's a good idea to refer to the latest Michelin Guide for the most current info.
The best Rosewood hotels & resorts

The Carlyle, A Rosewood Hotel
New York's fabulous luxury hotels from the 1930s have seen changes in ownership over the years. Some lost a bit of their charm in the process, but not The Carlyle, A Rosewood Hotel! Nestled in the heart of the Upper East Side, this gem has gracefully held onto its timeless glamour and luxury from days gone by.
Under the care of Rosewood Hotels & Resorts, this Manhattan treasure continues to welcome guests with that classic, welcoming vibe that keeps them coming back for more.
Just a stone's throw from Central Park, The Carlyle is a delightful mix of cozy hotel rooms, elegant suites, and charming apartment residences. Every American president since Truman has found a home away from home here. It was adored by the late Princess Diana of Wales, other royals, and numerous heads of state. It is truly a place with a rich history and enduring allure.
Since its doors first opened in 1955, Café Carlyle has been a beloved spot for cabaret enthusiasts. Whether you're a local or a visitor, this intimate venue, with a seating capacity of just 90, beckons for a delightful night out on the town.
If you join PrivateUpgrades' exclusive travel club, you can book the Carlyle with these benefits:
Upgrade on arrival, subject to availability
Daily continental breakfast for two guests per bedroom
100 USD food & beverage credit utilized during the stay
Early check-in/late check-out, subject to availability
Complimentary Wi-Fi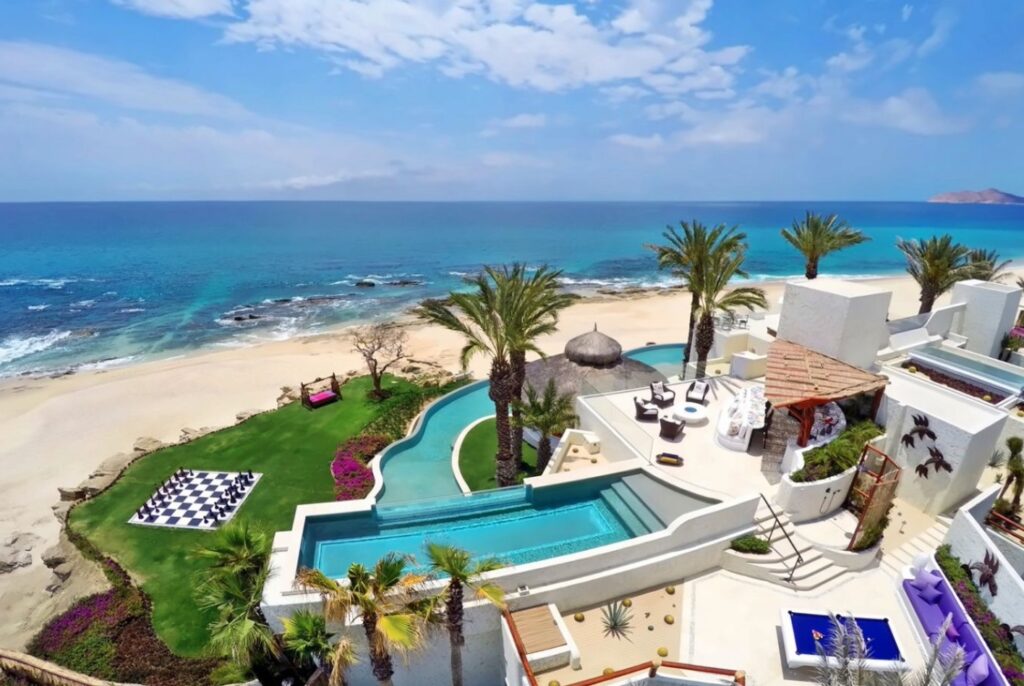 Las Ventanas al Paraíso, A Rosewood Resort
At Ventanas al Paraíso, A Rosewood Resort, you'll discover a true haven, almost like an oasis amidst a desert, with the breathtaking backdrop of the glistening Sea of Cortez.
From the moment you step off your plane, a private car service awaits to whisk you away to this paradise. And as you bid farewell at the end of your stay, a wonderful keepsake – a hand-blown glass heart from the lobby tree – will remind you of the wonderful memories created.
Being the final luxury hotel in Los Cabos to reopen after the impact of Hurricane Odile in 2014, Las Ventanas has emerged anew while preserving the essence that made it exceptional. The resort was meticulously reconstructed to mirror its previous beauty, including the lush landscaping, all at the specific request of the owner, Ty Warner.
During the extensive year-long closure, the resort not only restored but enhanced its offerings, investing in staff training, introducing exciting new programs, and elevating the luxury experience to new heights.
Our tip: consider reserving a spot in the Tequila Sign class. During this experience, a knowledgeable tequila expert from the hotel will warmly guide you through a delightful blind taste test featuring a variety of blancos, reposados, anejos, and mezcals.
These VIP benefits await you at the hotel:
Upgrade on arrival, subject to availability
Daily breakfast for up to two guests per bedroom
100 USD hotel credit utilized during the stay
Margarita & taco sampler from Taqueria, once per stay (maximum 2 people)
Early check-in / late check-out, subject to availability
Complimentary Wi-Fi

Rosewood Bangkok
It's quite a challenge to pinpoint the most awe-inspiring aspect of Rosewood Bangkok, which opened its doors in 2019. The exterior of this 30-story, two-tower architectural gem is a sight to behold on its own.
Stepping into the marble-draped lobby of Rosewood Bangkok is when the magic really begins. The design is distinct, adorned with fan-shaped lights and stunning Thai sculptures, evoking a sense of wonder. The rooms, suites, and "houses" are a delightful blend of soft plums and blues, with elegantly mismatched furniture and expansive floor-to-ceiling windows.
To complete the experience, Rosewood Bangkok offers three remarkable restaurants and a top-floor bar, where flavor and fun take center stage. The hotel's brasserie – Lakorn – is renowned for its delightful afternoon tea experience. Available every day from 2:30 to 5 p.m., you can enjoy a delightful array of six delectable hand-held treats, perfectly paired with your choice of coffee or gourmet tea.
Being a PrivateUpgrades member has its privileges! You get access to these perks:
Upgrade on arrival, subject to availability
Daily breakfast for up to two guests per bedroom
100 USD hotel credit to be utilized during the stay
Early check-in / late check-out, subject to availability
Complimentary Wi-Fi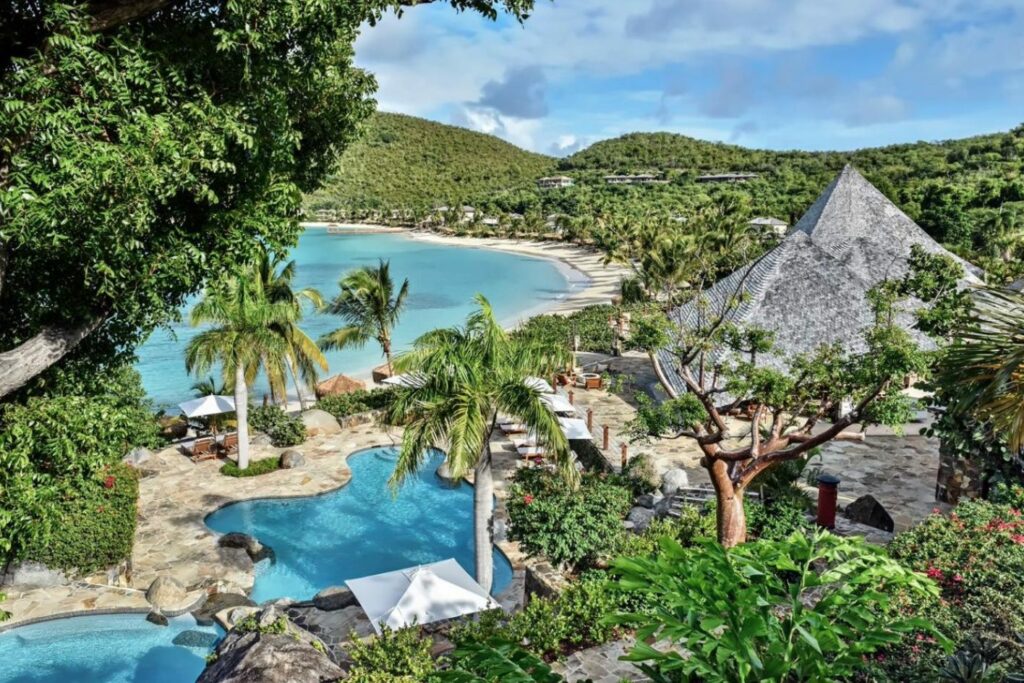 Rosewood Little Dix Bay
This luxurious haven, once owned by conservationist Laurance Rockefeller, seamlessly blends Caribbean-modern design with natural elements like wood and stone, promising a refined yet inviting experience.
Discover comfort in one of the 81 accommodations. They range from private villas and cottages to cozy single rooms, all offering breathtaking views and easy access to the pristine white-sand beach.
There's no shortage of activities to fill your days in this idyllic setting: perhaps drop off the little ones at the Rosewood Explorers Club, take a refreshing dip in one of the two pools, enjoy a friendly game on the six tennis courts, or rejuvenate at the state-of-the-art fitness center. If tranquility is what you seek, strike a pose on the outdoor yoga platform overlooking 25 miles of crystal coastline.
Prefer something a little different? You can also enjoy the wonders of the sea by snorkeling, indulge in a rejuvenating Caribbean-themed spa treatment, or embark on a hike amidst the island's captivating rock formations and natural beauty.
Moreover, each guest is assigned a personal butler, ready to handle everything from unpacking your bags to securing dinner reservations and taking you around the beautiful grounds. Here, your comfort and needs are top priority!
If you book your stay through PrivateUpgrades, expect these benefits:
Upgrade on arrival, subject to availability
Full American breakfast for two per bedroom daily for the duration of the stay
100 USD food & beverage credit was utilized during the stay
Early check-in/late check-out, subject to availability
Complimentary Wi-Fi

Rosewood London
As you step through the charming wrought iron gates at the entrance of Rosewood London, the city's noise and activity instantly fade away. This splendid Edwardian building, originally constructed in 1914 for the Pearl Assurance Company, is a true piece of art that architecture lovers will enjoy.
Having transitioned into a hotel in 2000, Rosewood London underwent a significant renovation in 2013 upon becoming a part of the Rosewood family. Every detail exudes a sense of Old World sophistication and elegance, from the remarkable seven-story marble staircase (valued at an estimated $65 million) to the impeccable uniforms designed by Nicholas Oakwell worn by the attentive staff.
The luxurious hotel proudly features a one-of-a-kind suite that even has its very own postal code. In fact, the magnificent six-bedroom Grand Manor House Wing welcomes you with a private entrance, complete with a dedicated doorman and a personalized elevator.
At Rosewood's Sense Spa, all types of guests will feel right at home. With dedicated couples' rooms and a special children's menu, everyone can have a memorable experience. Whether it's teenagers dealing with acne-prone skin or newlyweds searching for a romantic double massage, Rosewood's Sense Spa caters to all.
Moreover, the luxury hotel also takes families into consideration, offering the convenience of booking a wireless baby monitor or arranging for room baby-proofing before arrival.
Book the hotel with these VIP benefits:
Upgrade on arrival, subject to availability
Daily full English breakfast for two guests per bedroom to be taken in Holborn Dining Room
100 USD food & beverage credit utilized during stay (not combinable, not valid on room rate, no cash value if not redeemed in full)
Early check-in/late check-out, subject to availability
Complimentary Wi-Fi
Ending notes
While Rosewood may not boast an extensive collection of properties (compared to other brands), each of its hotels is truly exceptional and carries its own unique charm.
Whether you're seeking a laidback beach vacation or a fun-filled city adventure, there's no doubt staying at one of the incredible Rosewood hotels or resorts will take your experience to a new high.
But don't just take word for it! Contact our team here and experience the beauty of Rosewood hotels yourself.