Let's be honest – the last couple of years have been everything but easy. The pandemic, rising inflation, and global crisis have had a toll on everyone. If you're constantly feeling tired or lack inspiration for everything and everyone, heading on a wellness retreat might just be the thing you need.
A health retreat provides an excellent opportunity not only to relax but also to focus on your well-being goals. Nowadays, wellness retreats also offer a chance to enjoy luxury. Once you return home, you'll feel motivated to take on whatever is coming your way.
We've selected some of our favorite wellness retreats all around the globe, where embracing your health goals will be fun and exciting.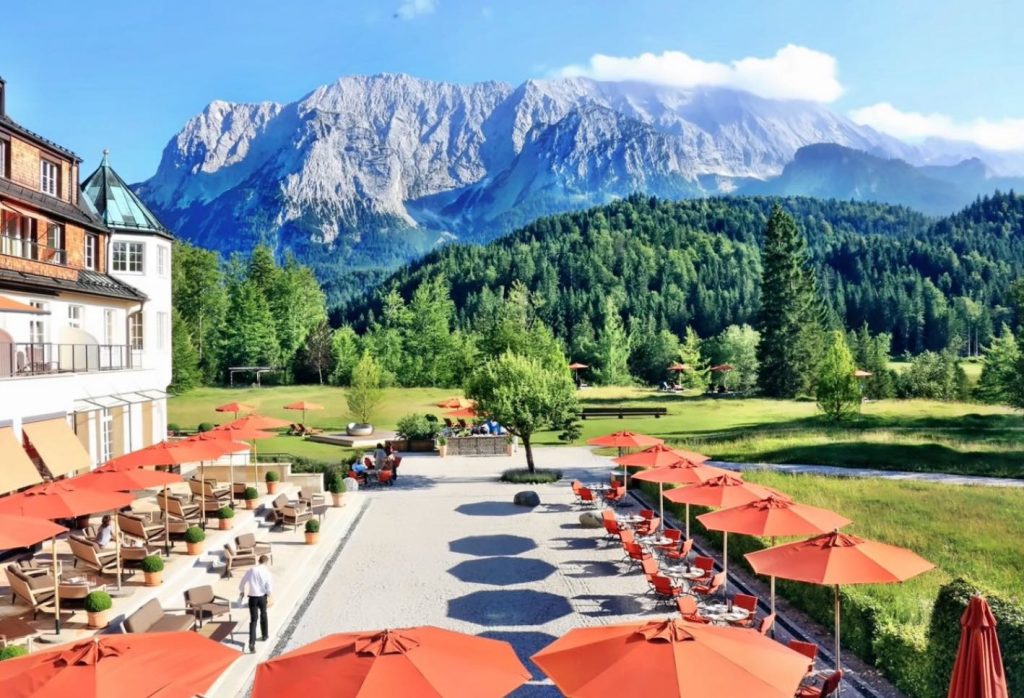 Schloss Elmau, Germany
Get ready to indulge in the ultimate pampering experience at this luxurious spa resort nestled in the breathtaking Bavarian Alps! Not only was it handpicked to host the G7 summit in 2015, but it's also a multi-award-winning paradise for relaxation and rejuvenation.
Schloss Elmau boasts an impressive range of spa facilities, each with its own unique twist. Immerse yourself in the exotic ambience of the Oriental Hammam, treat yourself to some well-deserved "me time" at the Badehaus adults-only spa, or delve into the world of traditional Chinese medicine at the Turtle Spa.
Families are also catered to with a 24-hour Family Spa, where you can splash around in the indoor and outdoor pools or relax in one of the many saunas. And let's not forget about the gastronomical delights on offer – the restaurant is led by a two-Michelin-starred chef, guaranteeing a culinary experience you won't forget.
Prices here start from 850 euros per night. PrivateUpgrades member benefits include:
Upgrade at the time of booking
Daily buffet breakfast for two guests per room
100 USD hotel credit
Early check-in/late check-out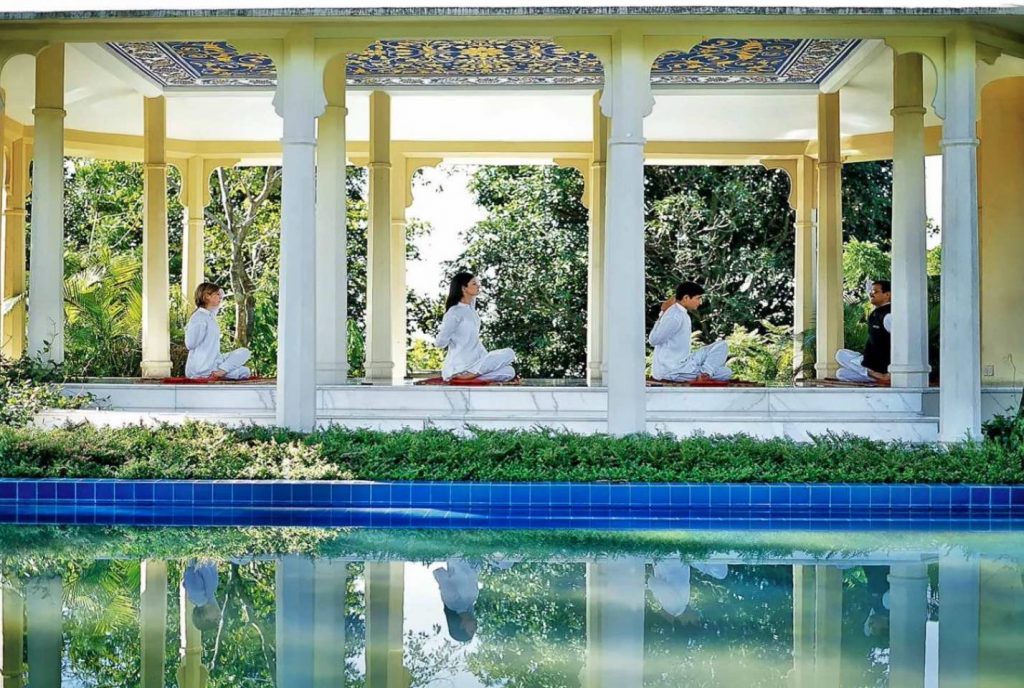 Ananda, India
Nestled in the foothills of the majestic Himalayas, near the spiritual town of Rishikesh, lies Ananda – the ultimate destination for nirvana seekers!
Get this: Ananda is no ordinary retreat center. It's a former palace transformed into India's premier health and wellness center! With a whopping 7,300 square feet of blissful spa space, Ananda has 24 treatment rooms, hydrotherapy facilities, an outdoor swimming pool, and a fitness center that will make your heart sing!
But wait, there's more! Ananda is not just any spa, it's a haven that offers a fusion of traditional Ayurvedic therapies and Western spa treatments that will pamper your body and soul! And the icing on the cake? Yoga, of course! You can practice traditional Hatha yoga in Ananda's signature white pajamas, and there are one-on-one sessions and classes to choose from.
Prices here start from 640 euros per night.
Member benefits include:
Upgrade at the time of booking
Daily breakfast for two guests
A complimentary 50-minute massage for up to two people
Early check-in/ late check-out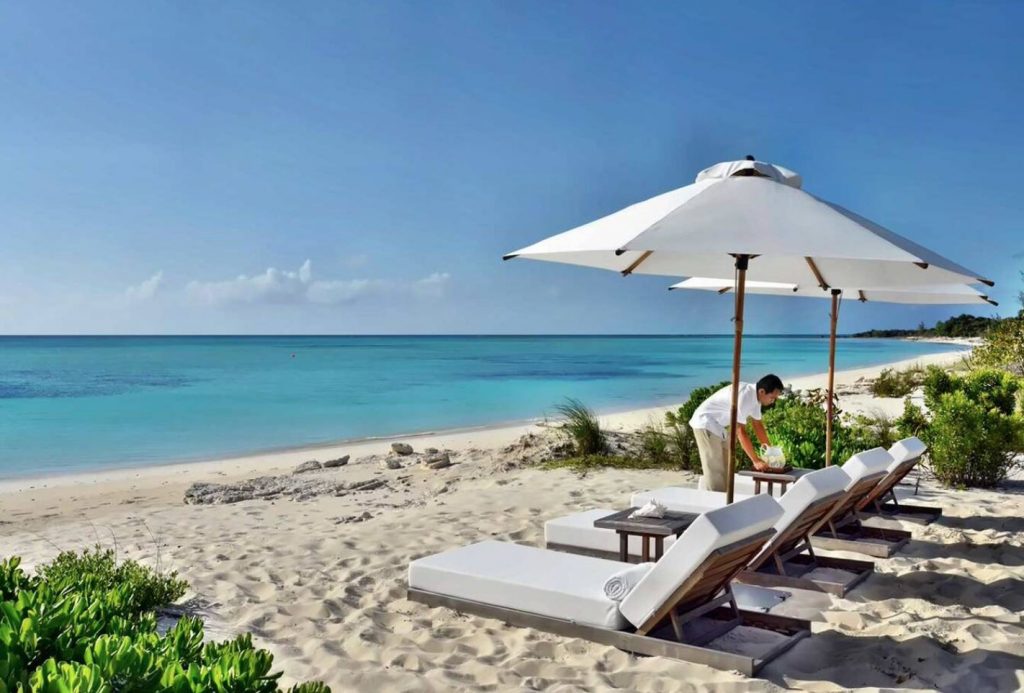 Como Parrot Cay, Turcs and Caicos
If you're ready to revitalize your mind, body, and soul, Como Parrot Cay, an exclusive health-centric resort, is the place to go.
Get ready to embrace the accommodation's wellness program, COMO Shambhala, which will leave you feeling rejuvenated and full of energy! Savor the delights of enzyme-rich cuisine, featuring a delectable array of fresh and creative dishes like zucchini carpaccio and pineapple sundaes. And that's just the beginning!
You'll also enjoy complimentary yoga and pilates classes led by a rotating cast of yoga superstars, including the Curry Sisters. Plus, indulge in holistic therapies like reflexology and Ayurveda, and experience the ultimate relaxation.
But the fun doesn't stop there! For thrill-seekers, the resort offers exciting activities like fishing and diving trips, biking excursions on nearby islands, windsurfing lessons, and more. And if adventure isn't your thing, no worries! You can simply lounge by the infinity pool, soaking up the stunning ocean views.
Prices here start from 1120 euros per night. As a PrivateUpgrades member, take advantage of these benefits:
Upgrade on arrival, subject to availability
Daily breakfast
100 USD resort credit
Early check-in / late check-out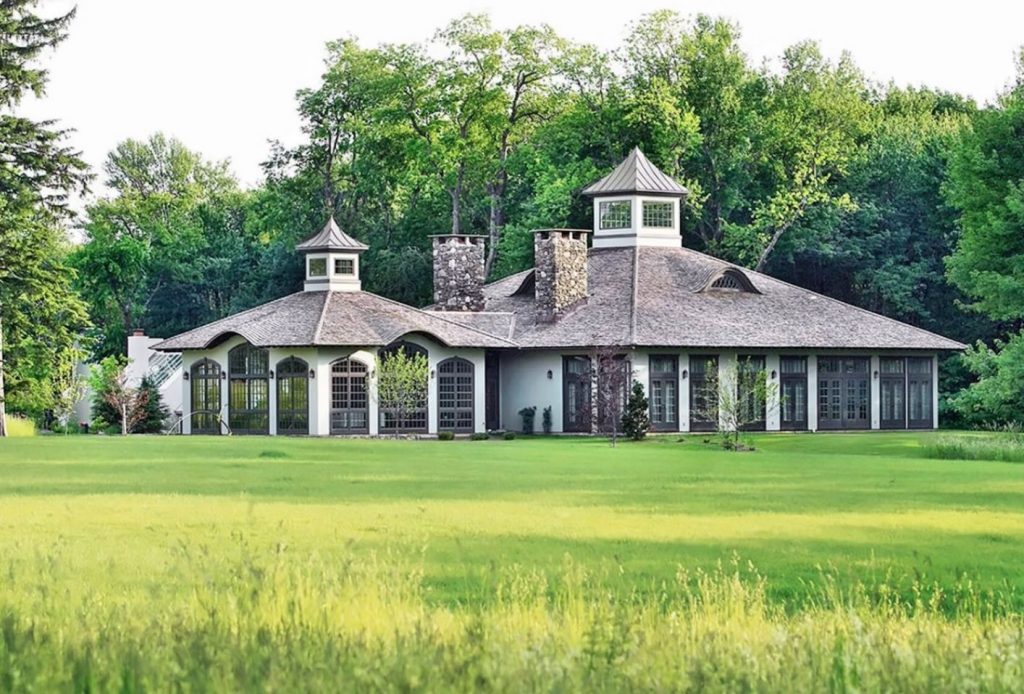 Winvian Farm, the USA
Looking for a fun and exciting escape from the drudgery of office life? Look no further than Winvian Farm! This 113-acre Relais & Chateaux property has everything you need to detox and unwind in style.
Each of the 18 cottages and the single suite is uniquely designed to transport you to a different world. Want to spend the night in a library? How about a treehouse? At Winvian, you can do it all!
In the Camping cottage, you'll feel like you're sleeping under the stars with a ceiling full of twinkling lights. And, if you're feeling peckish, marshmallows are waiting by the fireplace for roasting. But Winvian is more than just a pretty place to stay.
Their Executive Chef, Chris Eddy, whips up farm-to-table dishes that are bold, clean, and absolutely delicious. All of the organic produce used in the dishes comes straight from Winvian's own gardens.
But that's not all. Winvian's spa is a whopping 5,000 square feet and is open to both guests and drop-ins. You might even spot some locals looking for a bit of rest and relaxation. So, if you're ready to escape the grind of the office and indulge in some much-needed luxury, Winvian Farm is the place for you!
Prices here start from 858 euros per night. Our member benefits include:
Upgrade on arrival, subject to availability
Full breakfast served in the restaurant or in-room dining
100 USD Food and Beverage credit
Early check-in / late check-out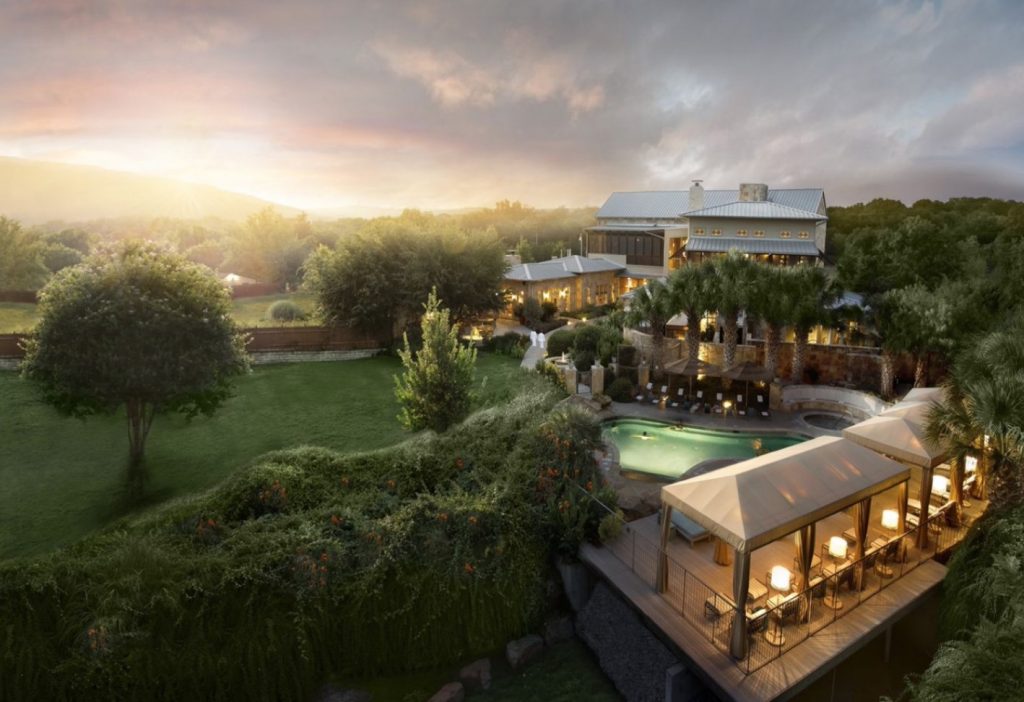 Lake Austin Spa Resort, the US
Prepare to have your taste buds transported to another dimension and your senses completely pampered. A stay at the Lake Austin Spa Resort has been known to forever alter your culinary expectations. Once you've tasted the mouth-watering and fresh bounty from the resort's very own organic garden, you'll never be able to go back to plain old store-bought veggies again.
And while you might be tempted to spend all your time indulging in the delicious cuisine, be sure to set aside a moment to revel in the 25,000-square-foot LakeHouse Spa, where over 100 luxurious treatments await.
Whether you choose to bask in the sun in an outdoor garden cabana or relax in a lovely veranda, you'll be treated like royalty with treatments that incorporate organic herbs freshly picked from the resort's own garden. Don't miss out on the rosemary-citron scrub – it's an absolute must-try.
Prices here start from 1401 euros per night. Make use of these member benefits:
Upgrade on arrival
Daily breakfast for up to two guests
100 USD hotel credit
Early check-in / late check-out
End notes
To make the most of your wellness getaway, book your stay through PrivateUpgrades! Our members get access to exclusive perks and benefits. Reach out to us here to learn more about our offering.