Traveling is one of the best experiences one can have. You can open up your horizons and discover new parts about yourself you didn't even know existed. However, if you've already had your fair share of traveling, it can become tiring. All the places begin to look the same. Nothing seems to impress. If that's something you've experienced, we have good news for you!
The true wonder of travel lies in getting off the beaten track and coming face to face with the unknown. It's much more fascinating to escape the tourist crowds and discover places that only a few eyes have seen. That's why, in this article, we've rounded up the best secret luxury getaways in the world that are sure to awe-struck you. Let's jump in!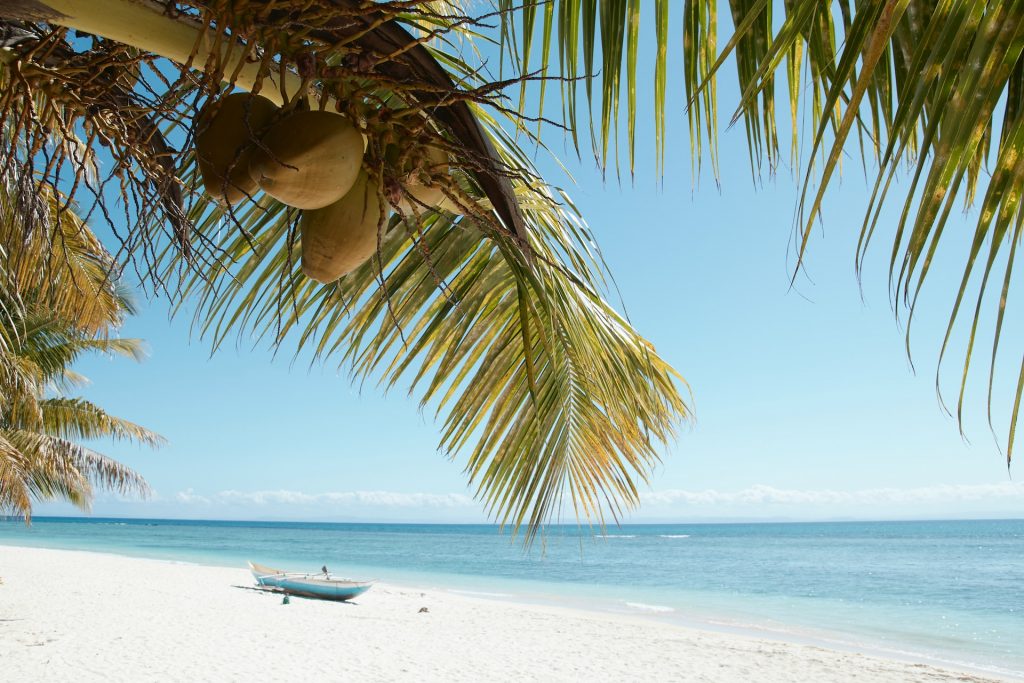 Madagascar
If you're looking for a unique and undiscovered getaway, Madagascar is the perfect destination. This incredible island is a paradise for nature lovers and thrill-seekers. After all – it boasts an abundance of wildlife found nowhere else on Earth.
Surprisingly, Madagascar is also home to some of the most beautiful beaches in the Indian Ocean. For example, one must-visit spot is Nosy Be. It's a picturesque coastal area where you can witness humpback whales and lemurs right from the shoreline.
For a truly exclusive retreat, head to Miavana on the island's northeast coast. This luxurious eco-lodge offers just 14 private villas. Furthermore, it provides a secluded experience similar to stumbling upon your very own Robinson Crusoe haven.
Imagine spending your days exploring lush tropical rainforests. Observing turtles nesting on pristine, deserted white-sand beaches. It sounds wonderful, doesn't it?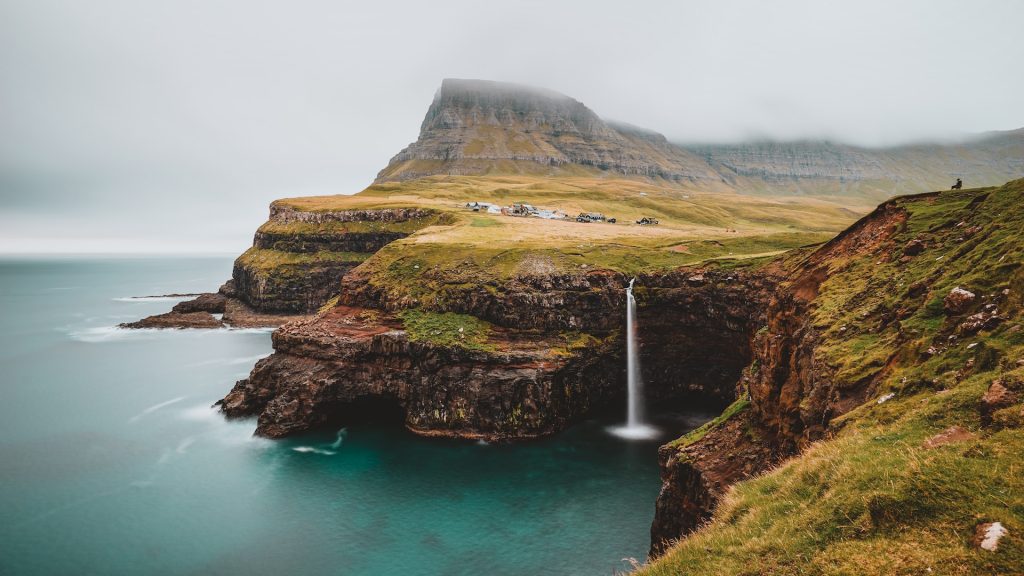 Faroe Islands, Denmark
Nestled in the cool waters between Scotland and Iceland, the Faroe Islands offer a truly enchanting getaway. The breathtaking landscapes redefine what it means to be an "untouched archipelago". In fact, it invites travelers to experience the untamed beauty of the Danish Kingdom's wilder side.
The rugged coastlines, once claimed by the Vikings, boast incredible natural wonders waiting to be discovered. There's something mystique about adventuring aboard old fishing boats. However, alongside its untouched charm, the Faroes are also embracing modernization, with trendy shops and the renowned KOKS restaurant boasting 2 Michelin stars. In the summer of 2023, the restaurant is temporarily closed until its new home is built.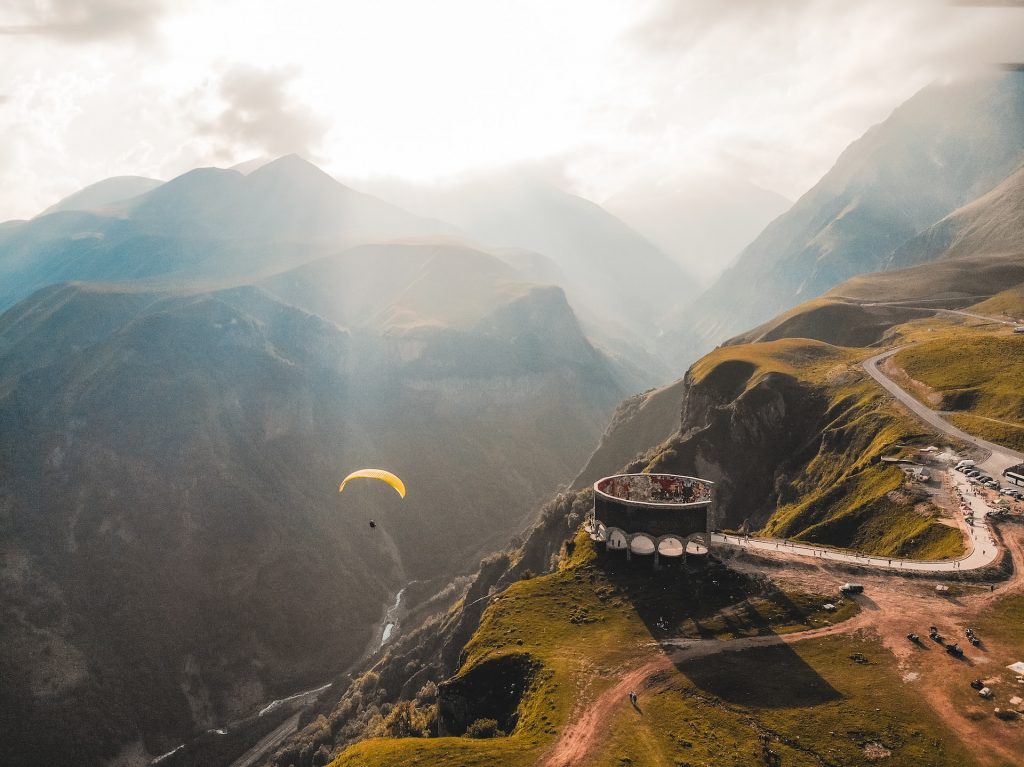 Georgia
Now is the perfect time to visit Georgia and discover its fascinating role in the history of the Silk Road. This country has become quite trendy, but it's still relatively unknown.
Beyond its rural landscapes, Georgia harbors a distinctive European culture that many travelers are unfamiliar with. The people there truly value hospitality and treat visitors like family members.
Furthermore, Georgia offers a wealth of attractions to captivate you. A rich historical heritage. Delightful culinary customs. Picturesque green hills, majestic snow-capped mountains, and refreshing springs. What is there not to love?
As the birthplace of wine, Signagi in Georgia has been producing this beloved beverage since ancient times, dating back to the fifth millennium BC. Even today, many winemakers continue to follow the traditional methods passed down by their ancestors.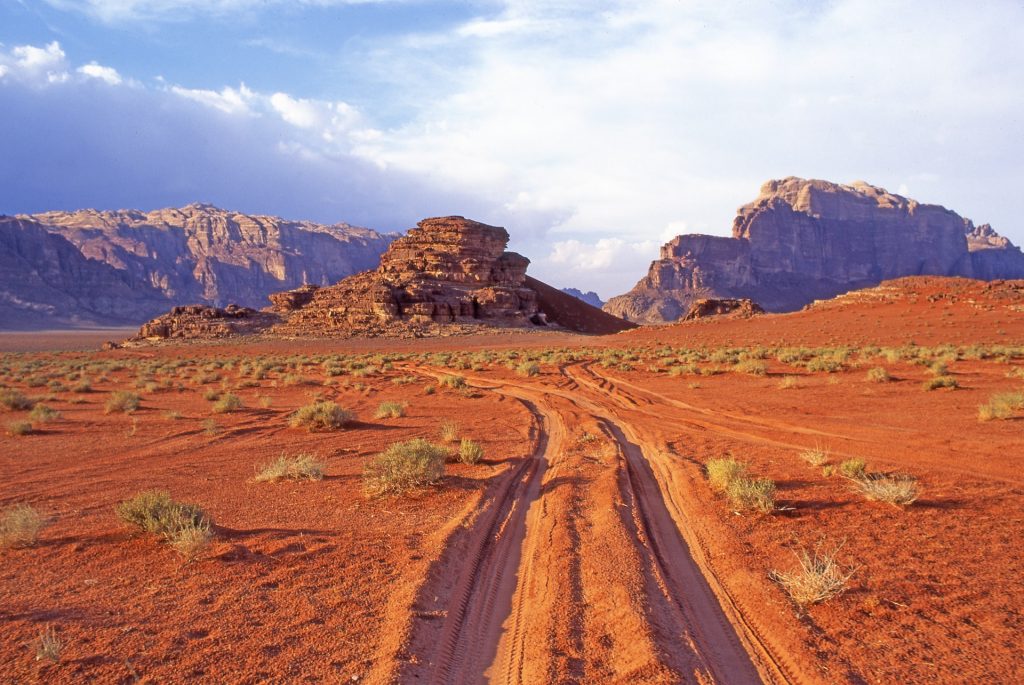 Jordan (and Wadi Rum)
Jordan's stunning and remote desert landscapes have always attracted adventurers eager to explore its challenging terrains. However, many travelers may not realize that it's actually easier to access than they might think. The best way to discover the hidden treasures and rich Bedouin culture is to go on a journey through Wadi Rum. It's an absolute must for any daring traveler's wish list!
We highly recommend planning a comprehensive trekking tour through this historically significant landscape. It's the best way to immerse yourself in the very surroundings where iconic scenes from the movie Lawrence of Arabia were filmed. As a cultural highlight, you can visit the seven distinctive rock columns. They are a natural landmark that inspired T.E. Lawrence's renowned novel, "The Seven Pillars of Wisdom."
For those seeking thrills, you can explore the area by camel or Jeep, making stops at Bedouin communities along the way. At night, indulge in the luxury of desert camps. Moreover, most of them offer to enjoy traditional meals around a crackling fire under the starry sky.
Find the best hotels in Jordan with VIP benefits here.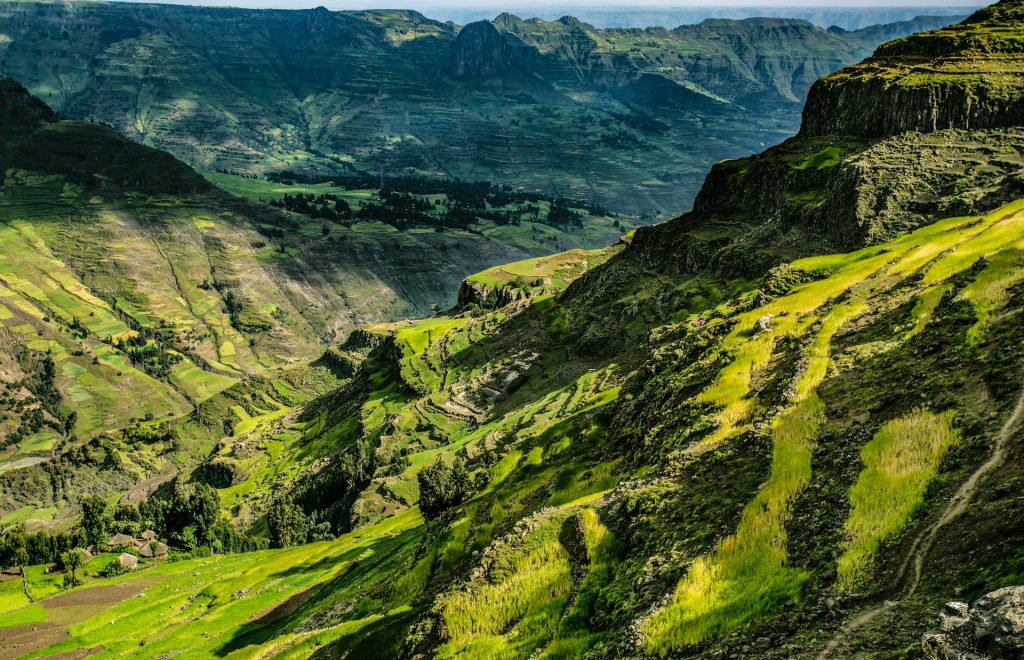 Ethiopia
Ethiopia, one of Africa's most captivating and culturally rich countries, has recently become more accessible to adventurous travelers like you. That's' exciting news! Remote parts of the country now boast a wave of new experiential lodges. This makes it easier for you to explore and uncover the cultural and natural wonders of this incredible nation.
Interestingly, Ethiopia is home to the highest number of UNESCO World Heritage sites in Africa. So immerse yourself in this breathtaking setting and embark on an unforgettable safari in search of the rare Ethiopian wolf.
Moreover, as you delve deeper into the local culture, be sure to treat yourself to the delightful experience of savoring coffee and wild honey at vibrant local markets. For those seeking thrilling adventures, a journey through the Denakil Depression awaits you.
For the most luxurious experience, stay at Sheraton Addis. Members of our PrivateUpgrade travel club can enjoy exclusive VIP benefits.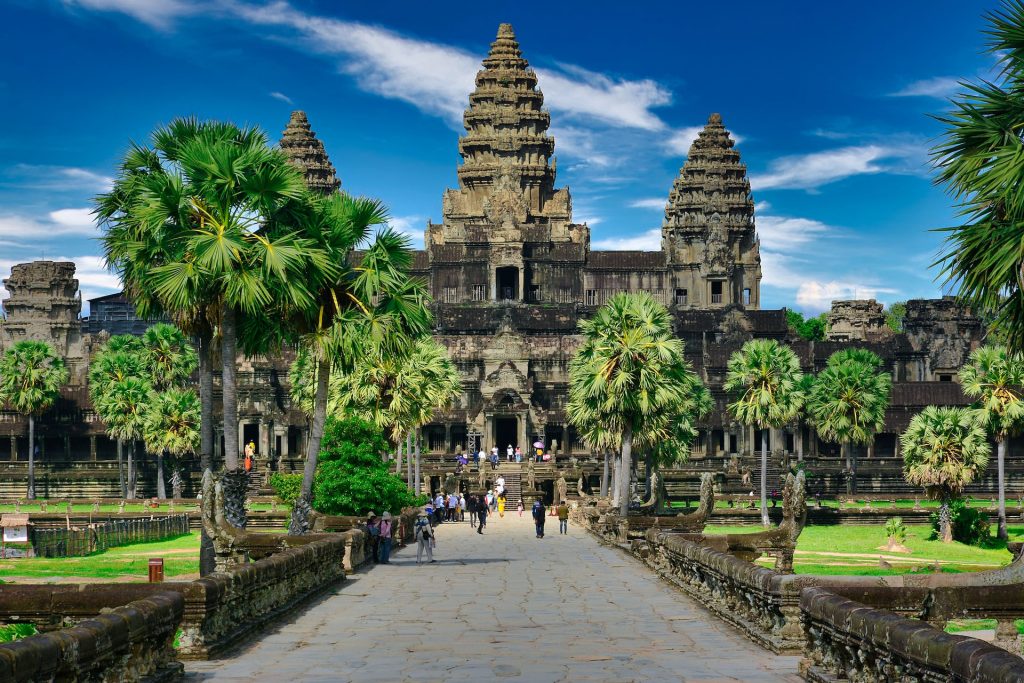 Cambodia
Usually, Cambodia has been popular for its budget-friendly accommodations rather than its luxurious options. However, there are new resorts that are changing this perception. For instance, you can experience the exquisite Song Saa Private Island. Another great choice is Amansara, which offers delicious Cambodian cuisine and a serene spa.
Remember, it's worth exploring beyond the typical tourist hotspots. In fact, there are countless temples waiting to be discovered. Not to mention stunning beaches and islands that are definitely worth exploring!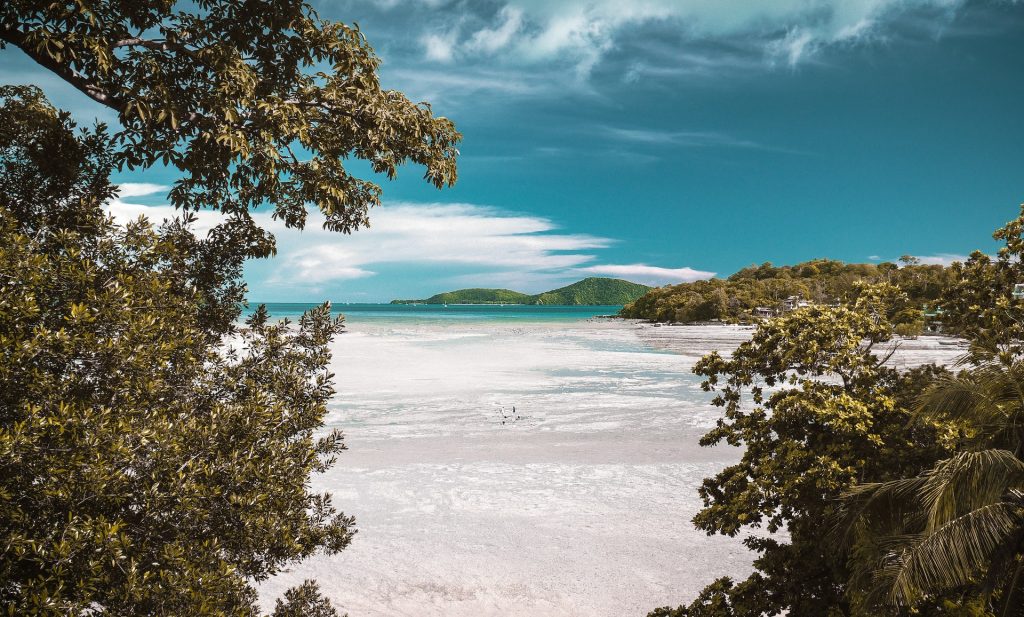 Tahiti
If you're looking for the perfect place to embrace your inner Robinson Crusoe, Tahiti is the ideal destination—especially Bora Bora. As you may know, it's recognized for its luxurious resorts that are among the finest in the South Pacific.
You'll discover charming thatched bungalows, the allure of private yachts, delightful beachside feasts, and picture-perfect overwater bungalows that are simply made for Instagram. For instance, St Regis Bora Bora or Four Seasons Bora Bora are to die for!
However, keep in mind that these experiences come at a premium price. If you're seeking a more authentic local atmosphere and a deeper understanding of Tahitian culture, consider exploring the neighboring islands of Moorea or Rangiroa. Sofitel Kia Ora Beach Resort, in particular, is worth a visit.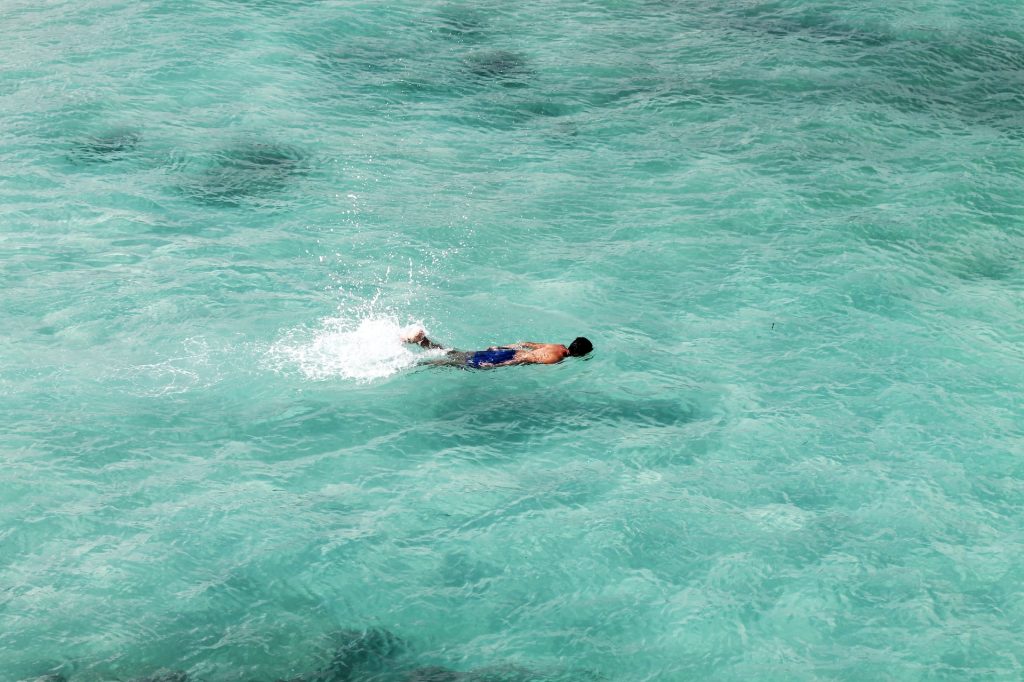 The Galapagos Islands
The Galapagos is a truly incredible group of islands where you can witness Mother Nature's most extraordinary creations.
Swimming iguanas. Giant tortoises. Magnificent manta rays. Charming blue-footed boobies. The wildlife here is simply breathtaking. But to experience this remarkable place, the national park carefully regulates access. That's why organized cruises are the ideal way to visit.
Fortunately, there are plenty of amazing cruise options to choose from. On these cruises,  licensed naturalists will guide you on thrilling expeditions ashore. Moreover, you'll have the opportunity to embark on exciting adventures like trekking across lava flows and tracking giant tortoises through the lush undergrowth.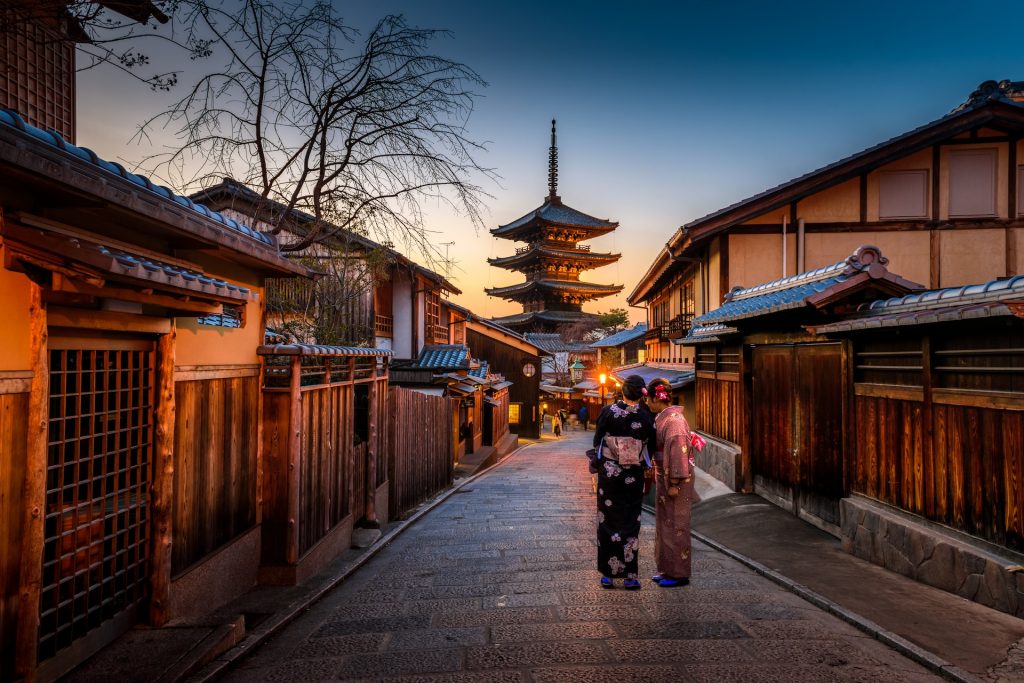 Kyoto
If you ever find yourself bored in Japan, you truly deserve an award! This incredible country is always full of fascinating experiences. It's no wonder its enigmatic culture has gained immense popularity in recent years.
Our tip: You can embark on a thrilling journey in bustling Tokyo by staying at Aman Tokyo. The hotel's exquisite rooms resemble the delicate glow of a shoji lantern. Plus, from there, you'll be treated to breathtaking views of the Imperial Palace Gardens, Tokyo Skytree, and even Mount Fuji.
To further immerse yourself in the artistic ambiance, head to Shinmonzen in Kyoto. Paddy McKillen, the owner of Claridge's, spent a decade transforming it into a modern ryokan. The dedicated team at Shinmonzen specializes in tailoring unique experiences for guests. For instance, you can try engaging in mindfulness meditation at Kenninji, Kyoto's oldest Zen Buddhist temple.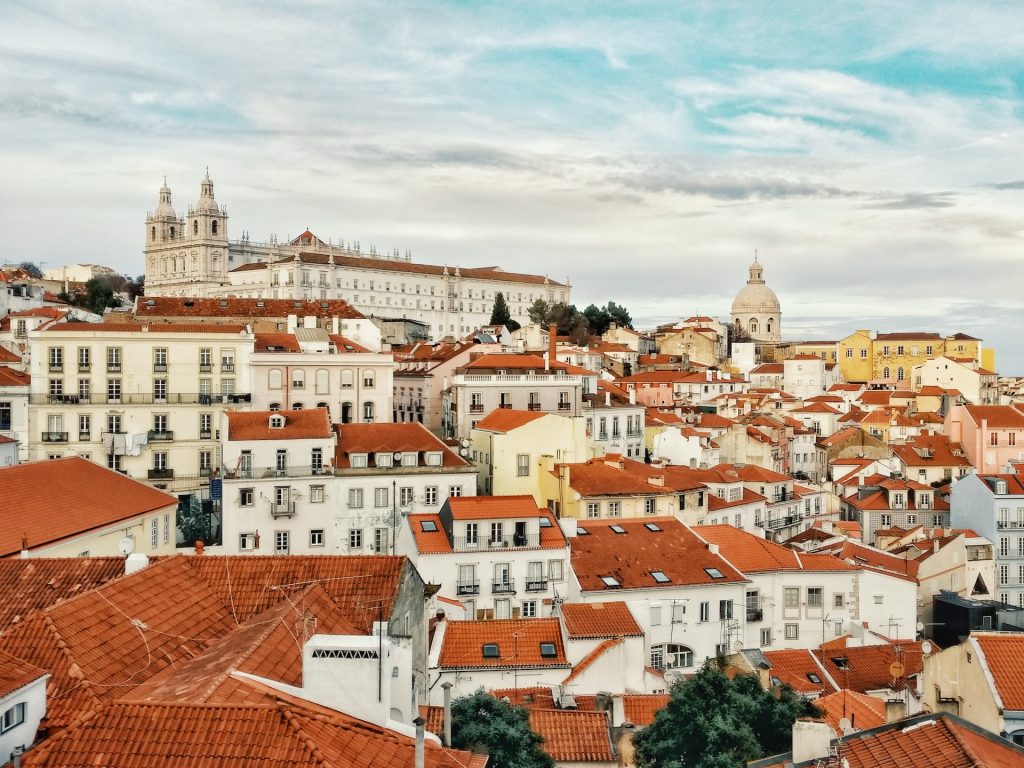 Portugal
Lisbon is a captivating capital with a vibrant and energetic atmosphere. Its old town is filled with picturesque streets, charming alleyways, and stunning tiled facades. The best bit? They're perfect for capturing Instagram-worthy photos!
Alongside its rich history, influenced by its Moorish past, Lisbon offers a thriving social scene that adds to its cultural significance. Unlike many other cities, Lisbon has managed to retain its soul and preserve its cultural integrity.
On your way to Porto, make sure to take a detour to Coimbra. It houses Portugal's oldest university and a beautiful cathedral! Stop by this historic city before indulging in the delightful experience of port wine tastings in the Douro Valley's authentic bars.
For those seeking a beach getaway, Portugal is also renowned for its stunning coastlines. Consider extending your trip by spending a week at the contemporary and magnificent Vila Vita Parc.  The hotel is near the charming whitewashed town of Carvoeiro. You'll have the opportunity to enjoy the modern comforts of the resort while immersing yourself in the natural beauty of the surrounding beaches.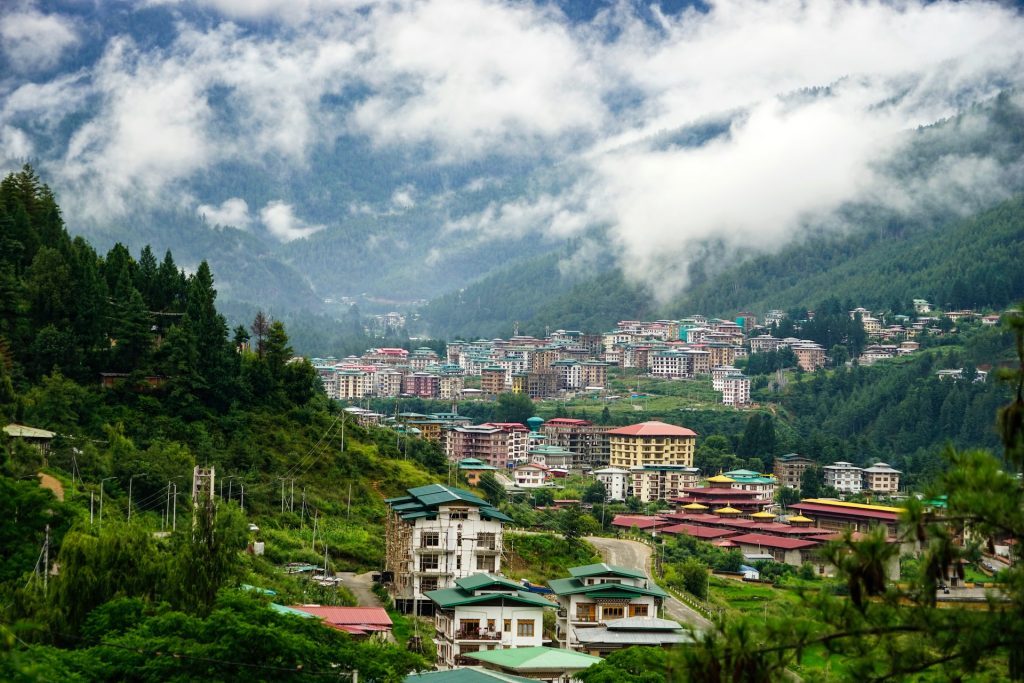 Bhutan
Bhutan has become a popular destination for well-traveled individuals looking for something unique. Being the only Buddhist nation on the planet, Bhutan offers a special travel experience. You can combine outdoor activities in the breathtaking Himalayas with luxurious accommodations.
Keep in mind – to ensure a high-quality experience, tourists are required to meet minimum daily spending requirements and pay a daily tourism tax.
The country mainly caters to top-tier luxury boutique hotels, many of which are renowned in the industry, such as Aman, COMO, Taj, and Six Senses. Furthermore, alongside the opening of new hotels, Bhutan recently unveiled the Trans-Bhutan Trail. It's an incredible hiking route that spans the entire length of the nation and is considered one of the world's most remarkable hiking gems.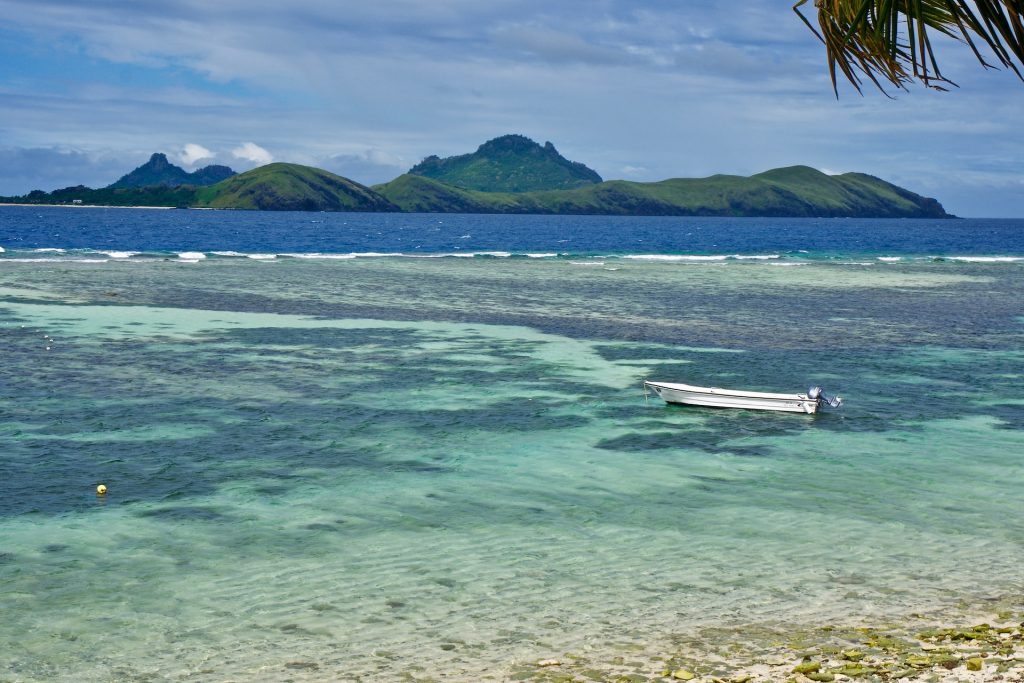 Fiji
For those who desire a dream vacation on tropical islands, Fiji is becoming a popular choice. This is especially true since Bali has faced significant challenges due to excessive tourism, extensive development, overcrowding, and the implementation of strict Indonesian laws. All of this has made the entire country unappealing or unsuitable for many travelers.
In contrast, Fiji is renowned for its warm and friendly atmosphere, and it offers a wide range of luxurious private island resorts that provide all-inclusive packages. Furthermore, these resorts, while upscale, are often more affordable than their competitors in places like the Maldives. As a result, Fiji presents a fantastic opportunity for an attainable high-end getaway.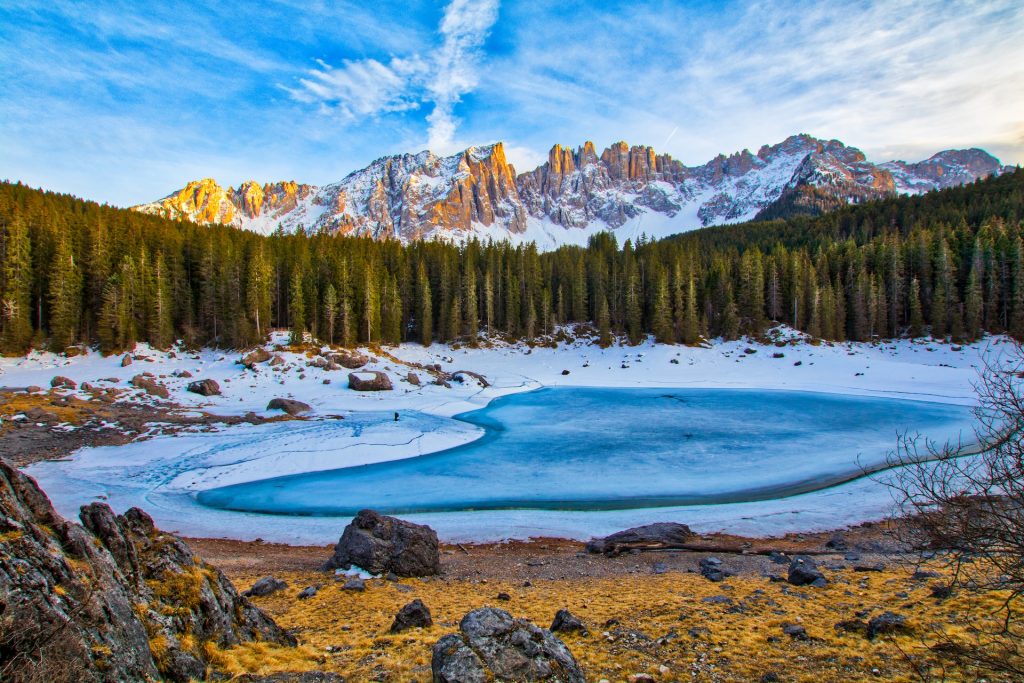 Nevada
Nevada is a state that is known for its wide, uninhabited landscapes. Well, Basin and Range National Monument, located about a two-hour drive north of Las Vegas, takes "remote" to a whole new level. This 704,000-acre preserve offers endless opportunities for enjoyable activities. Hiking, climbing, camping, and cycling – you name it!
Moreover, its desert valleys and mountain ranges are full of Indigenous rock art sites, adding to the cultural significance of the area. However, the main reason to visit now is the awe-inspiring "City". It is the largest contemporary artwork in the world!
This monumental open-air sculpture, made from dirt, rock, and concrete, took over 50 years to create. Thankfully, it was finally opened to visitors in September 2022. "City" is a remarkable collection of mounds, depressions, and stelae conceived by the talented artist Michael Heizer.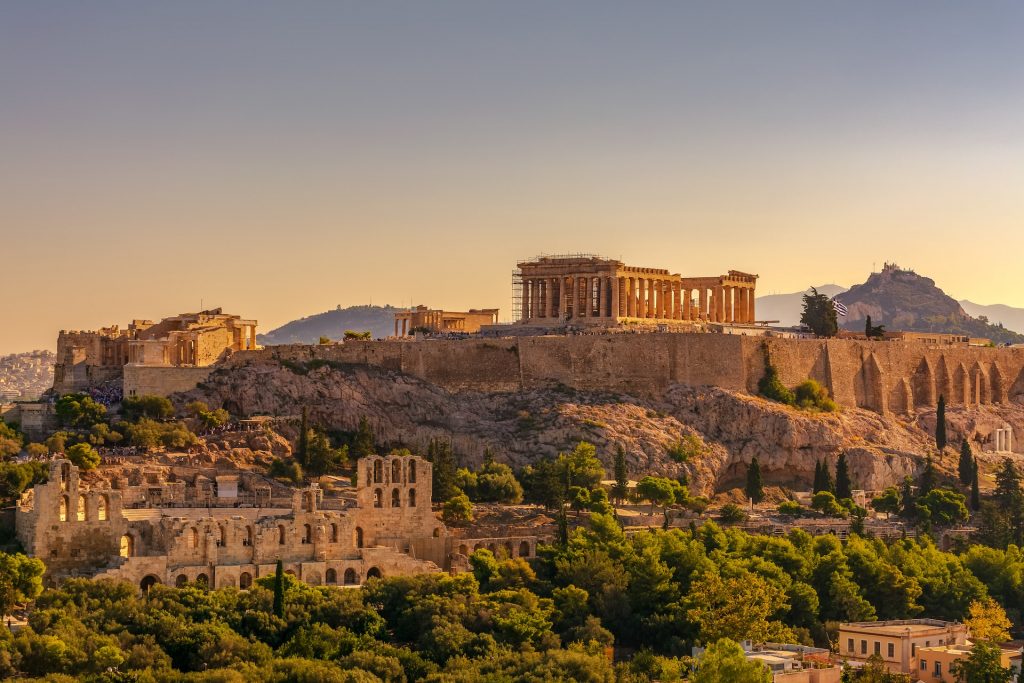 Athens
Athens is often considered just a city for a quick stopover. But it's actually a great place worth exploring! In fact, over the last few years, the Athens Riviera has experienced significant growth.
Opened during the pandemic, the Four Seasons Astir Palace offers a private beach on the beautiful Saronic Sea. It also features two stunning spaces created by Swedish architect Martin Brudnizki, including a stylish midcentury modern cocktail bar and Pelagos restaurant, which has already earned its first Michelin star.
Ending notes
Sure, Lake Como, Paris, and New York are loved travel destinations for a reason. But if you dare to look beyond the known, you might find something even more spectacular. So, take our word when we say – these fantastic travel destinations are worth your attention! And – while you are there – don't be afraid to get off the beaten path.
For an even more special experience, don't forget to book your vacation through PrivateUpgrades. Becoming our member gives you exclusive access to our VIP benefits and promotions! If you're curious to learn more, contact our team here.