The arrival of a new year is always exciting. For travel enthusiasts around the world, the fresh start of January 2023 signifies greater availability and better accommodation prices.
Moreover, the cheapest airline tickets to your dream destination might just be within your reach this month.
So, if you had the chance to book a majestic stay in a luxury hotel in January, where would you go? Are you looking for places with warm weather in winter months? Here are the top picks for early bird vacationers with a promise of a rich five-star experience.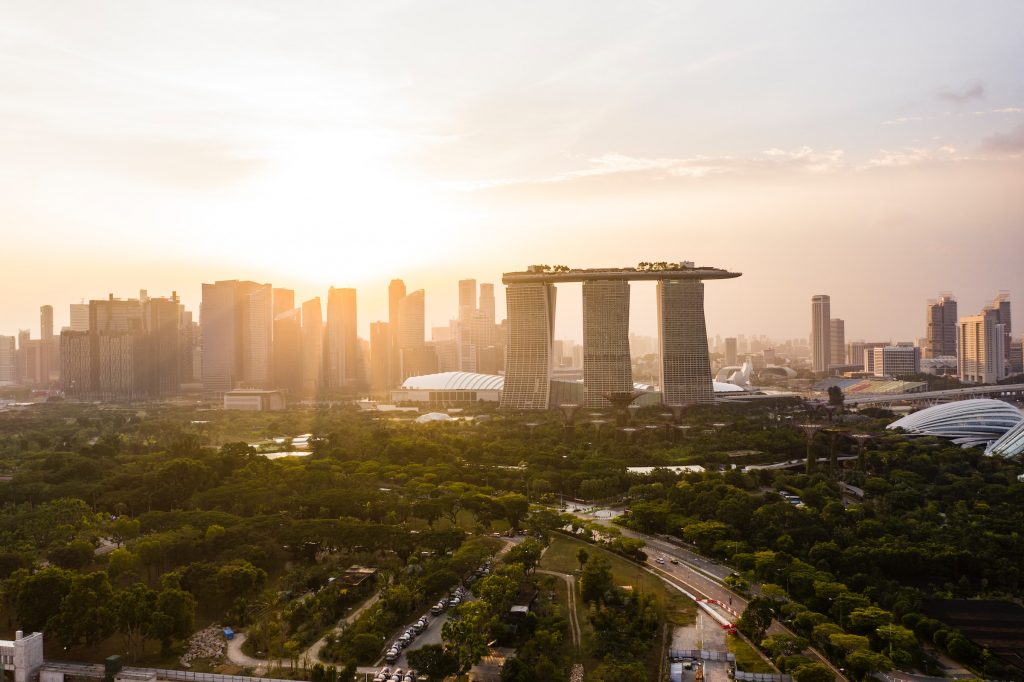 Singapore
Our number one pick is Singapore, with its tropical atmosphere. January is the coolest month for the island. The moderate temperature is between 24°-31°C. Clear skies most of the day make it ideal for outdoor activities such as exploring, sunbathing, swimming, and enjoying beautiful beaches.
Singapore could be your next romantic destination as it offers numerous attractions for couples. A walk in the city, a culinary tour with famous cousins, vivid nightlife in the riverside district, and a stroll through Botanic Gardens are some of the illustrious options.
The most entertaining tours for fun-loving individuals include Singapore Flyer, Asia's largest observation wheel. The thrill is heightened at Skypark Sentosa when you go Bungy Jumping.
Island-Hop is another trendy pursuit at Lazarus Island, St John Island, and Kusu Island, offering a tropical island experience to those lucky.
Singapore has a lot to offer for families as well. Most family-friendly activities include wildlife. Animal lovers can have fun feeding furry friends at Singapore Zoo, enjoy marine life exploration at S.E.A Aquarium, and experience a night safari at Sungei Buloh.
As you can see, a trip to Singapore is almost perfect. All you have to do is choose accommodation. We can help you with that. In this urban setting, there is a venue that boasts a vintage appearance and sophistication. Perhaps that could be your dream hotel!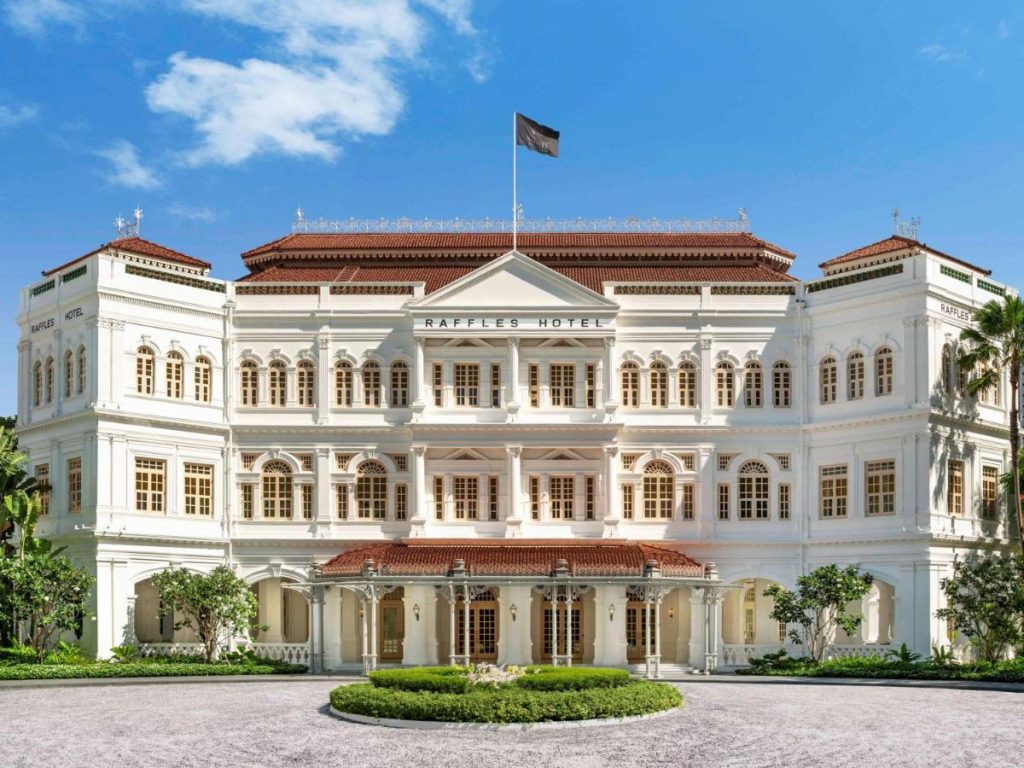 Raffles Hotel Singapore
Blessed with its prestigious colonial grandeur, Raffles Hotel is surrounded by magnificent outdoor gardens. The walls reflect the white light in the building and appear heavenly from the inside out.
The hotel was built in such a way that each chamber has a stunning city view. The spacious outdoor areas are welcoming and warm. Although in a historic setting, a  traveler can benefit from modern-day amenities. Each room has adjustable features, which are operated via a remote.
The hotel provides a fine dining experience with a distinctive culinary tradition. Your stay here will be an unforgettable one.
Members enjoy:
Daily Buffet Breakfast
100 USD hotel credit
Early check-in / late check-out
Prices per night here start from 777 USD.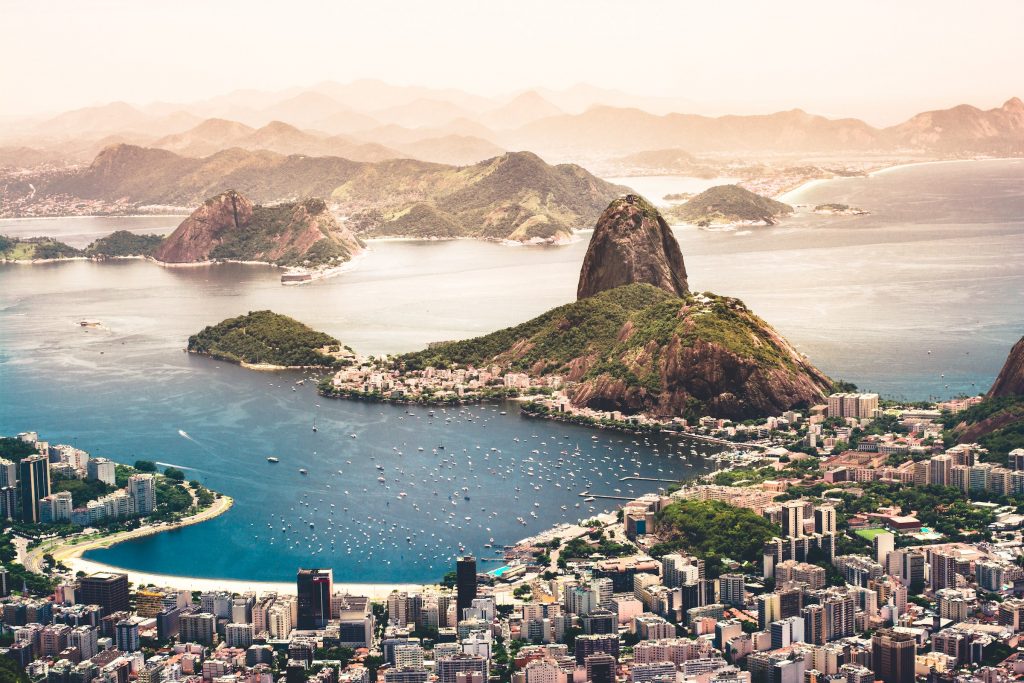 Rio de Janeiro, Brazil
January is also a great time to visit the heavenly city of Rio de Janeiro, Brazil. Known for its colorful festivities, Rio is the most famous in the entire Southern Hemisphere. Its visitors are blessed with raw natural beauty and a bustling nightlife.
Known as a Cidade Maravilhosa, the Marvelous City, Rio has plenty for everybody.
Copacabana beach homes surfing, flea and street markets where you can enjoy a meal and swim in the beautiful South Atlantic Ocean. Eating dinner on the beach while the sun is setting is one of the most iconic sights to witness.
If you are a nature lover, you will love the hiking tours at Parque Nacional da Tijuca. It is the remaining part of the long-disappeared Atlantic rainforest. Here you can see waterfalls, caves, chapels, picnic areas, as well as restaurants.
So, is a blood-pumping thrill of a ride what you seek? The extreme sports at Rio will satisfy your hunger. Hang gliding, paragliding at Copacabana, and Telegraph Stone hiking are memories to behold.
Rio is also a unique romantic destination. Many couples visit the lavish Japanese garden at Jardim Botanico. Cachoeiras do Horto natural waterfall within Tijuca National Park is marvelous to see too. Keep in mind it is hidden in the middle of the forest, so hiking trails will lead you there.
Where should you stay when exploring Rio? Here's our pick.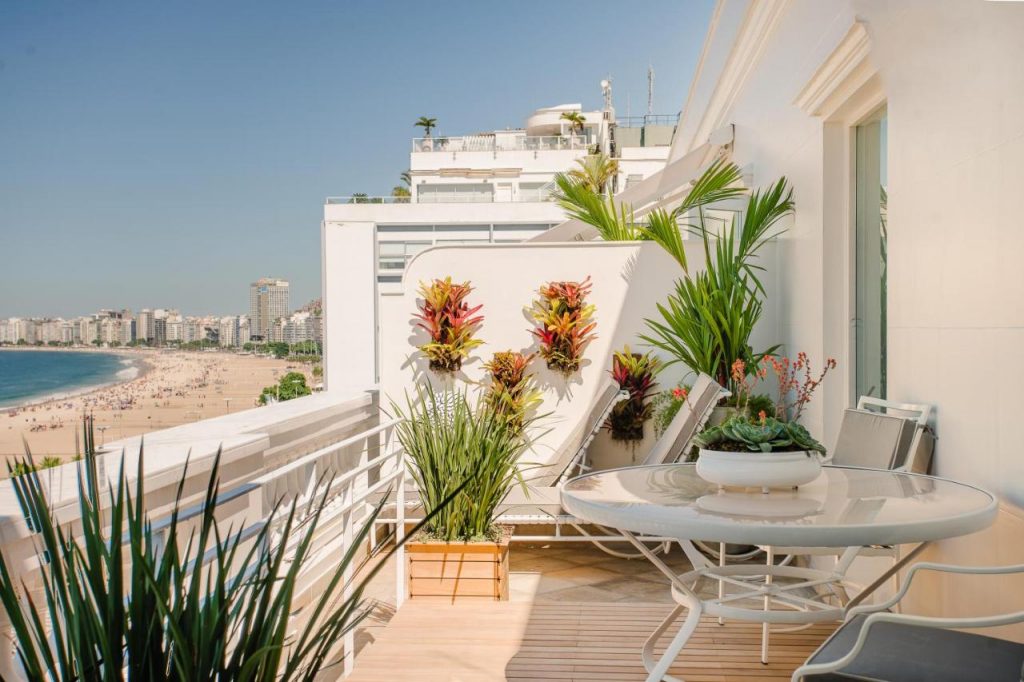 Belmond Copacabana Palace
Why stay at a hotel when you can stay in a palace? Belmond Copacabana Palace is a breathtaking sight. It is in a central location, so all the previously mentioned sites will be in close proximity. In fact, the hotel has direct access to the beach.
The design of the hotel dates back to the last century and is the work of French architect Joseph Gire. Because of its majestic classical outlook, it has always attracted the elite.
Its hundreds of guestrooms and suits glow with sophisticated interiors and classic wooden antique furniture. The fresh-cut flowers beautify the hotel in every corner while their floral fragrance indulges the visitor.
Belmond Copacabana Palace also has a unique restaurant chain that specializes in a distinct type of cuisine.
Members enjoy:
Full daily breakfast
90 USD hotel credit for room bookings and 200 USD hotel credit for all deluxe one bedroom suites
Early check-in / late check-out
Prices per night here start from 378 USD.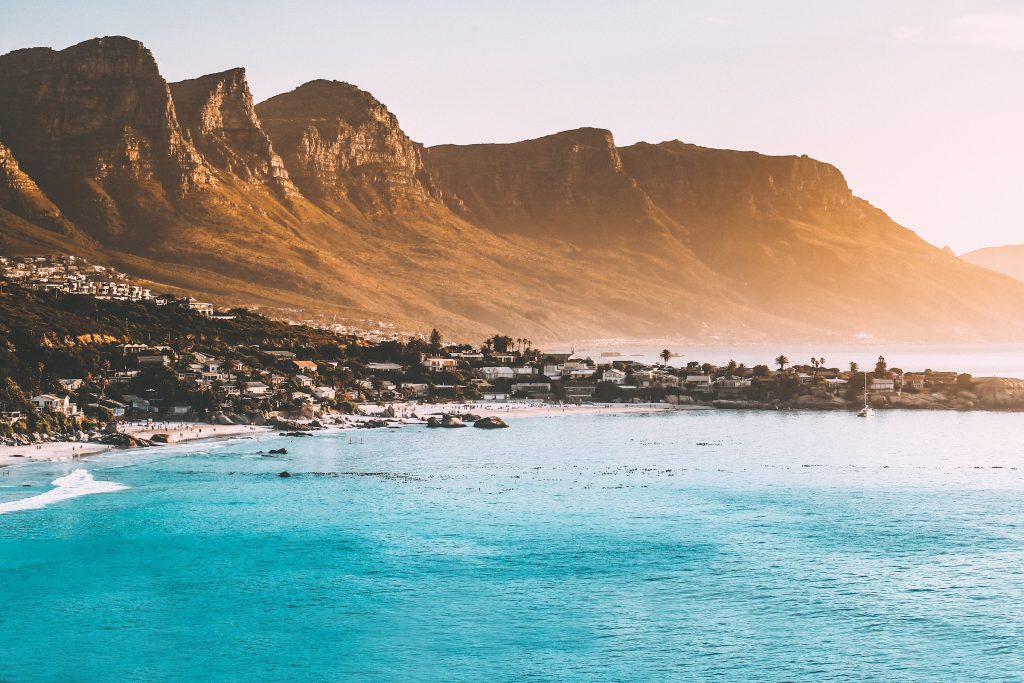 Cape Town, South Africa
Cape Town, the capital of South Africa, is the third and the most stunning location on the list. Summer events and carnivals color the Cape of Good Hope in January. Hikes in the wonderful sceneries, picnics in vineyards, and surfing on endless beaches invite a family-friendly adventure.
Harbor-side commercial and residential hub named Victoria Alfred Waterfront is one of the most well-known tourist attractions in Cape Town. It has several desirable aspects that make it the perfect vacation spot for any traveler.
If you are on a family holiday, the two oceans' aquariums are a must-see. Zeitz Museum of Contemporary Art Africa is a cultural hub with a vivid variety of native arts and crafts. The food market and Wharf Shopping Centre are equally loved by both children and adults.
Passionate travelers enjoy getting pampered at Cape Town. The couples usually take a sunset boat cruise, hot air balloon rides, or sunset cable car trips. Kirstenbosch National Botanical Garden is a place where they go on secluded picnics.
For fun-loving travelers, Table Mountain offers hiking, abseiling, penguins, and climbing. Maclear's Beacon, the mountain peak, is one of the celebrated spots among many visitors. Speed boat rides, The Cape Wheel, and the Atlantic shore are remarkable as well. Oh, and don't forget the amazing nature reserves!
How do you feel about waking up to those spectacular views? It is indeed the reality if you stay at the hotel we'll discuss next.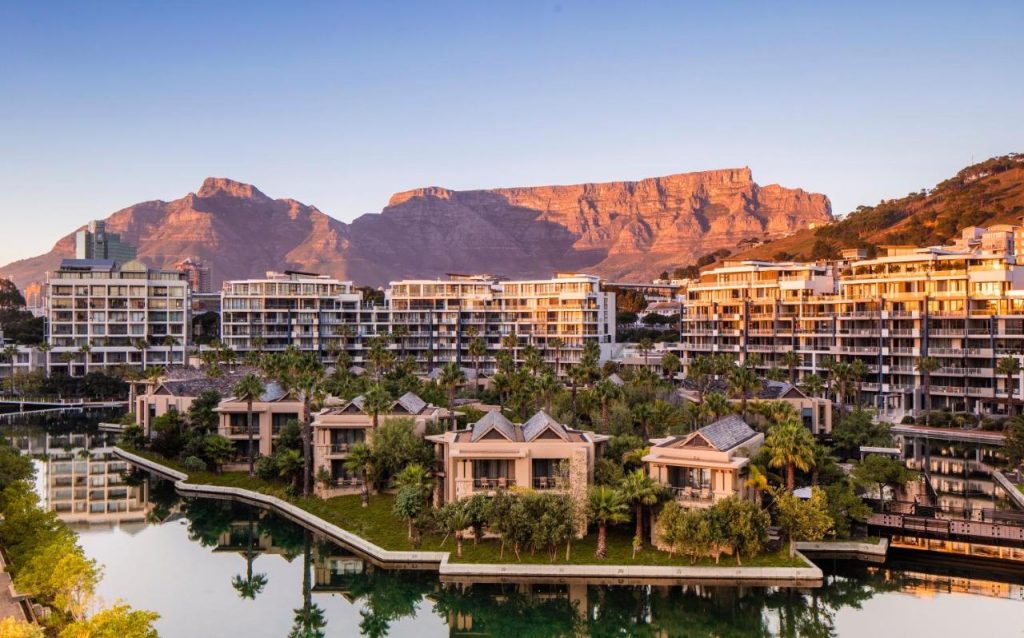 One & Only Cape Town
Overlooking the Victoria Alfred Waterfront is the One & Only Cape Town hotel. This global luxury stay comprises 100+ guest rooms, seven exclusive super private islands with a walkaway connection.
Ultra-modern interior and deco enhance the quality of the hotel. The child-friendly hotel environment invites the family. Kids only pool is a great addition.
Wish to relax after a long day of exploring? A lagoon-style watering place, a luxurious cabana, a spa sauna, and steam rooms are spots to check out if you want to be pampered.
The food experience at the hotel gives you fine dining or poolside dining options.
Members enjoy:
Full daily breakfast
100 USD in hotel credit
Early check-in / late check-out
Prices per night here start from 491 USD.
Other great destinations to visit in January:
Miami, United States (for blue skies and sunny weather)
Tucson, Arizona, United States (to enjoy amazing nightlife)
South Carolina, United States (for exceptional golf courses)
Finland (for dog sledding, cross-country skiing, and more)
Switzerland (for winter sports, like ice skating, and splendid vistas)
End notes
After ringing in the new year, heading on a well-deserved getaway is a 'must'. With these locations and activities to do, you're guaranteed to have a blast. If you need any help, contact our team here.