People travel for many reasons. Some want to experience the beauty of nature, others prefer to indulge in gastronomical adventures. If you're an art enthusiast, you can make your vacation even more special by booking a hotel with an impressive art collection. From China to South Africa and Denmark – here's a look at some of the world's best hotels with amazing art collections.
Before we jump in, remember – by joining PrivateUpgrades exclusive travel club, you'll get access to VIP benefits and special promotions!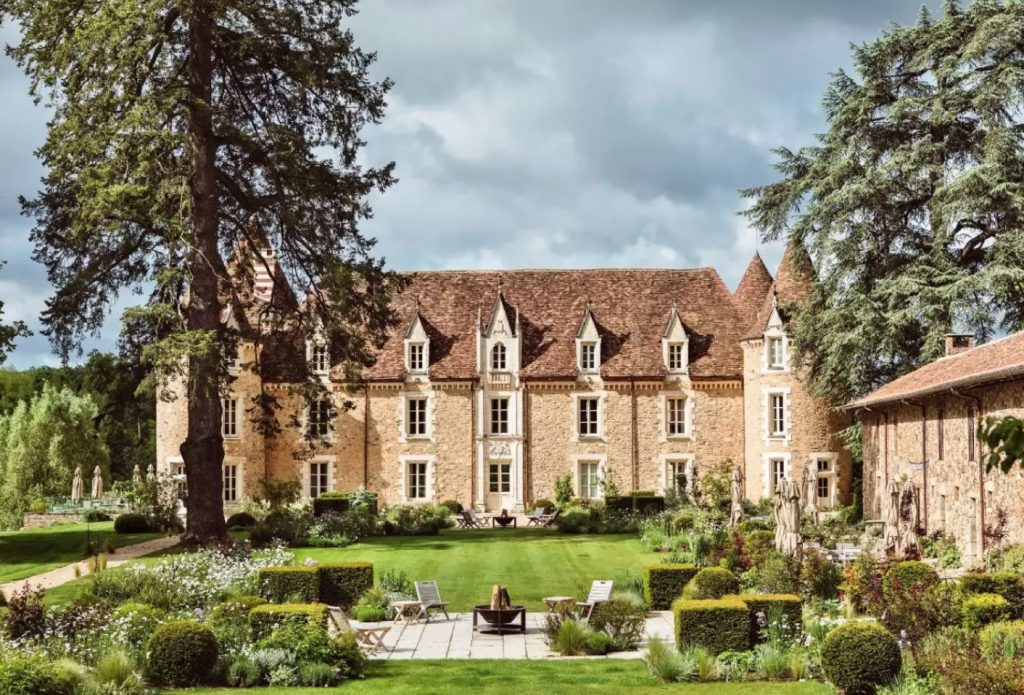 Domaine des Etangs, France
Domaine des Etangs is a truly amazing place. It combines a luxurious five-star hotel housed in a charming 13th-century castle with over 2,500 acres of breathtaking protected nature. You'll be surrounded by beautiful forests, expansive grasslands, and serene ponds. Altogether, they create a perfect harmony with the surroundings.
But that's not all! The owner, Garance Primat, who is both an art enthusiast and collector, has created a special space called La Laiterie for art exhibitions. It's a fantastic opportunity to immerse yourself in the world of art while exploring this magical estate.
As you stroll through the grounds, you'll also encounter stunning outdoor sculptures by renowned artists. Lee Ufan, Ugo Rondinone, Wang Keping, Richard Long, and Tomás Saraceno – these are just a few examples. The captivating sculptures are scattered throughout the ever-expanding sculpture park, adding an extra touch of beauty and intrigue to your visit.
Prepare to be amazed by the charm and wonder of Domaine des Etangs, where history, nature, and art come together to create an unforgettable experience.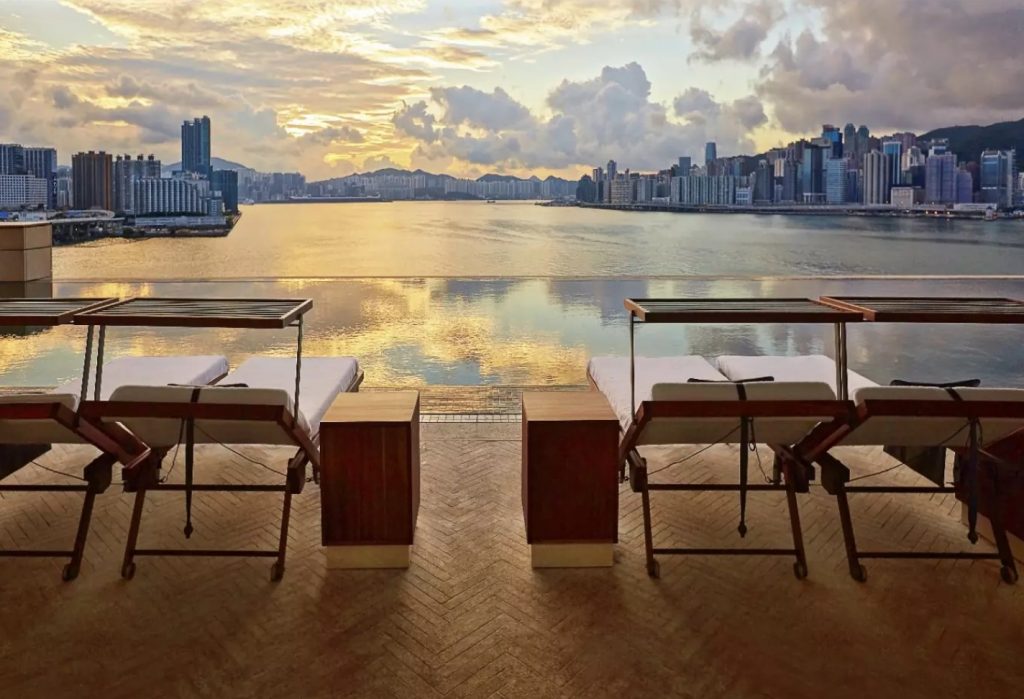 Rosewood Hong Kong, China
The impressive hotel, the centerpiece of the Victoria Dockside art and design district that debuted in 2019, offers an array of enticing experiences. Guests can expect only the best. Enjoy a delightful gastronomic journey, exceptional service, and rejuvenating wellness offerings. Not to mention the sweeping vistas of Victoria Harbour!
Recognizing the significance of nature within an urban setting, the 65-story hotel seamlessly integrates various terraces and lush botanicals. This thoughtful design creates a sense of spaciousness and serenity. In the midst of Hong Kong, guests can escape the hustle and bustle of the city.
Following the signature style of all Rosewood properties, the hotel's elegant residential design provides a warm and welcoming ambiance when guests enter. The well-appointed guest rooms offer a homely atmosphere. They feature walk-in closets, dual showers, luxurious Loro Piana cashmere wallpaper, and comfortable seating areas ideal for unwinding or entertaining.
In addition to its luxurious amenities, the hotel serves as a dedicated patron of the arts. Throughout the property, a superb collection of carefully curated artworks is showcased. This adds a layer of sophistication and allows guests to immerse themselves in the beauty of the art world.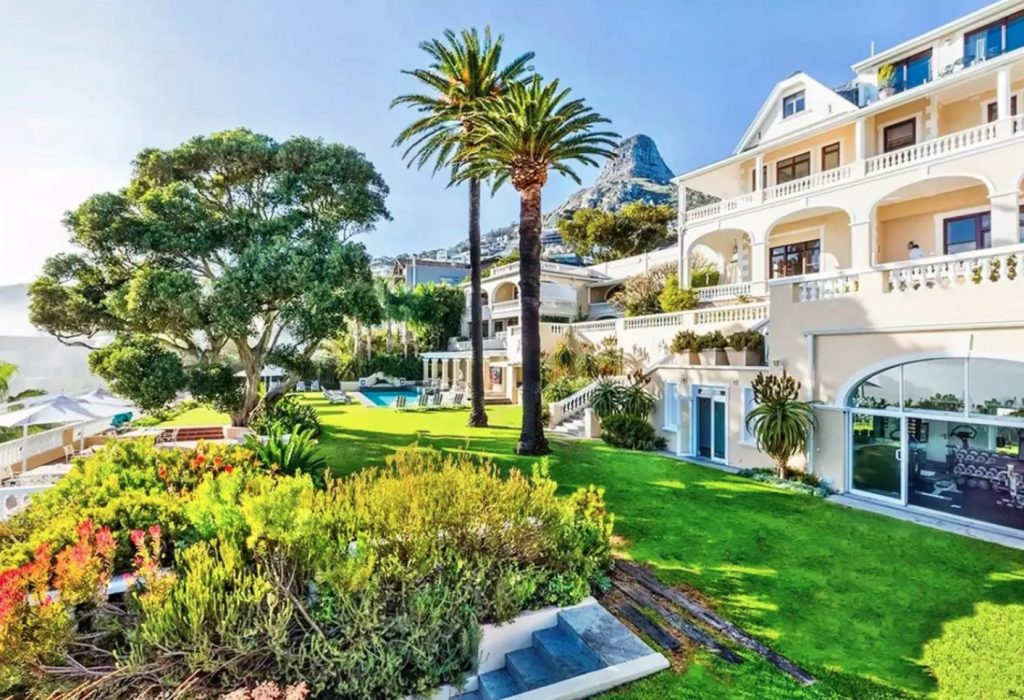 Ellerman House, South Africa
The incredible art collection at Ellerman House has been carefully curated for over three decades, showcasing the vibrant talent of South Africa. Step into the Ellerman House Contemporary Art Gallery and discover a captivating blend of emerging local artists and renowned modern masters like William Kentridge, Diane Victor, and Lionel Smit!
Nestled by the picturesque oceanfront in Cape Town, Ellerman House is a truly glamorous destination. Set against the majestic cliffs, it offers breathtaking views of the ocean and mountains. Here, you can relax and unwind to the soothing rhythm of the waves and the refreshing embrace of the sea breeze.
Step into this restored 1906 Edwardian-style mansion, and you'll feel like you've entered a splendid beach house rather than a typical hotel. The historic charm of this once-private residence sweeps you away to a bygone era.
In fact, Ellerman House seamlessly blends classic and contemporary design. It's a space that is not only elegant but also warm and welcoming. With only 13 rooms and two modern luxury villas, the hotel exudes an intimate atmosphere and offers exceptional attention to detail, ensuring a truly remarkable stay.
A special tip: make sure to visit the Ellerman House Wine Gallery. It contains a fantastic collection of 7,500 bottles of wine. Besides having the opportunity to indulge in daily tastings, you'll also have access to an interactive multimedia wine library.
If you're a fan of brandy, there's a cozy lounge dedicated to brandy tastings just for you. And for champagne enthusiasts, you'll be thrilled to know they have a special cellar stocked with rare vintages of Dom Pérignon champagne.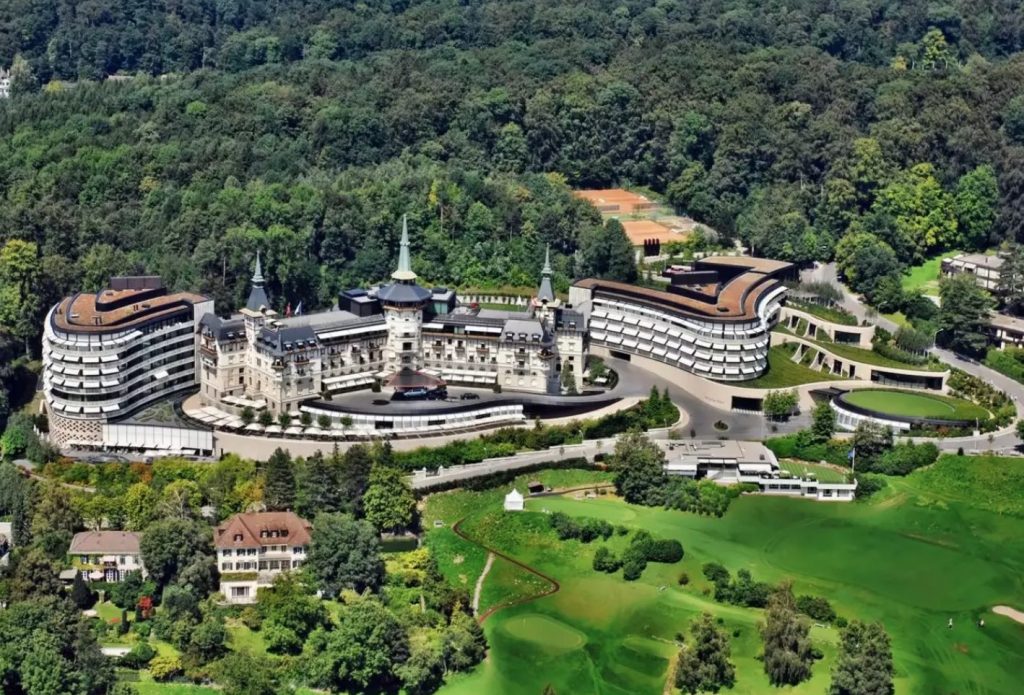 The Dolder Grand, Switzerland
Nestled near a beautiful forest and offering stunning views of the streets of Zürich, The Dolder Grand proudly showcases an extraordinary assortment of over 100 artworks created by renowned artists, including Salvador Dali, Fernando Botero, Henry Moore, Zaha Hadid, and Joan Miró.
From up close, you'll be captivated by the harmonious fusion of a traditional German hunting lodge and the modern curves created by architect Norman Foster. It's truly a sight to behold! Here's a fun fact: The point where the original 1889 building and the 2008 extension meet is known as "The Kiss."
This historic gem is far from ordinary. The hotel is approximately 15 minutes away from Zurich's bustling Bahnhofstrasse (the city center) and offers a peaceful haven and the utmost privacy. Although it's not situated right in the heart of the city, reaching The Dolder is a breeze. You can take advantage of their own funicular called Dolderbahn, arrive by private car, or use the hotel's limousine service and antique coach shuttle.
As you drive up, your eyes will be drawn to the captivating sculpture "Leaping Hare on Curly Bell" by Barry Flanagan. And that's just the beginning! Once you step into the Dolder's foyer, you'll be greeted by a remarkable bronze statue created by the talented French artist Albert Carrier-Belleuse in 1870.
The Dolder is truly a paradise for art enthusiasts, as it seamlessly combines the world of hospitality with a mesmerizing art gallery. The hotel recognizes this unique aspect and goes above and beyond to cater to art lovers. They offer guided tours led by art experts who will unveil the fascinating stories behind the artwork. Alternatively, you can also embark on a self-guided tour using an iPad provided by the hotel.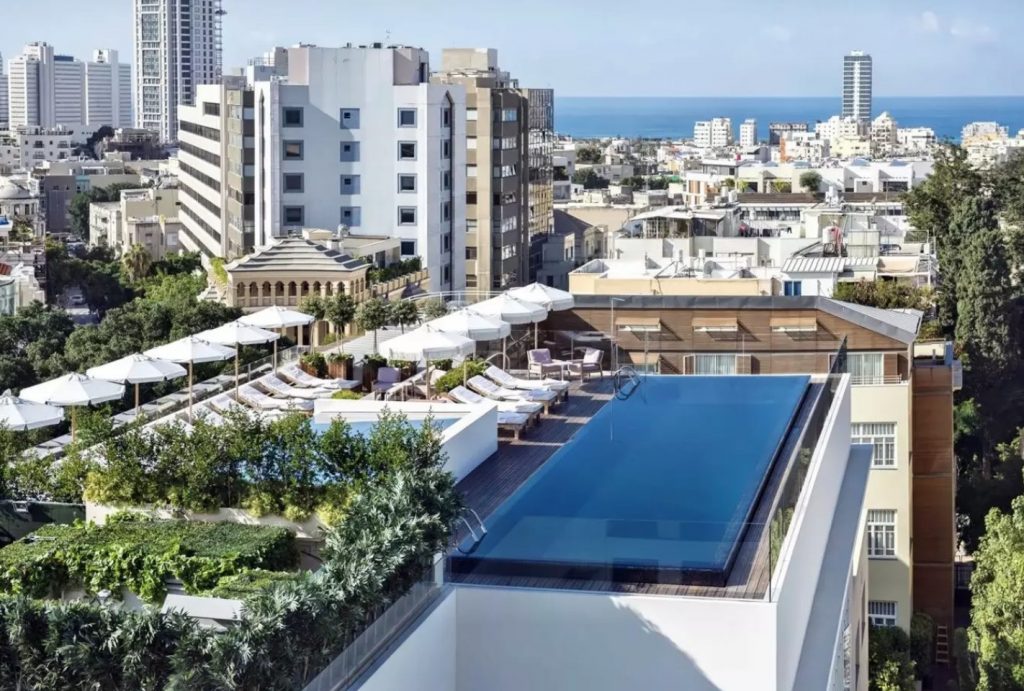 The Norman Tel Aviv, Israel
Once a majestic mansion from the 1920s, The Normal Hotel Tel Aviv has transformed into a wonderfully stylish boutique accommodation.
Located in the heart of the White City, an area recognized as a UNESCO World Heritage Site and known for its elegant, eggshell-colored Bauhaus buildings, this hotel places a special emphasis on wellness. It boasts delightful outdoor gardens adorned with citrus trees. Not only that – expect a picturesque rooftop offering an infinity pool with breathtaking views of the city and two exceptional restaurants that are destinations in their own right.
As you step into the hotel's enchanting courtyard and experience its cozy and fashionable ambiance, you might just find yourself completely forgetting that you are just a short stroll away from Tel Aviv's most vibrant streets.
And when it comes to satisfying your taste buds, you won't even need to leave the hotel. Food enthusiasts will be thrilled with the exceptional dining options available.
The Norman Hotel features beautiful original Israeli artworks created by talented contemporary Israeli artists. These artworks can be found in various areas of the hotel, including public spaces, rooms, and suites. You'll be able to admire a wide range of artistic mediums, such as paintings, sculptures, prints, photographs, and textiles.
As a way to support and celebrate the art community, the hotel also presents an annual prize to recognize and honor a young Israeli contemporary artist.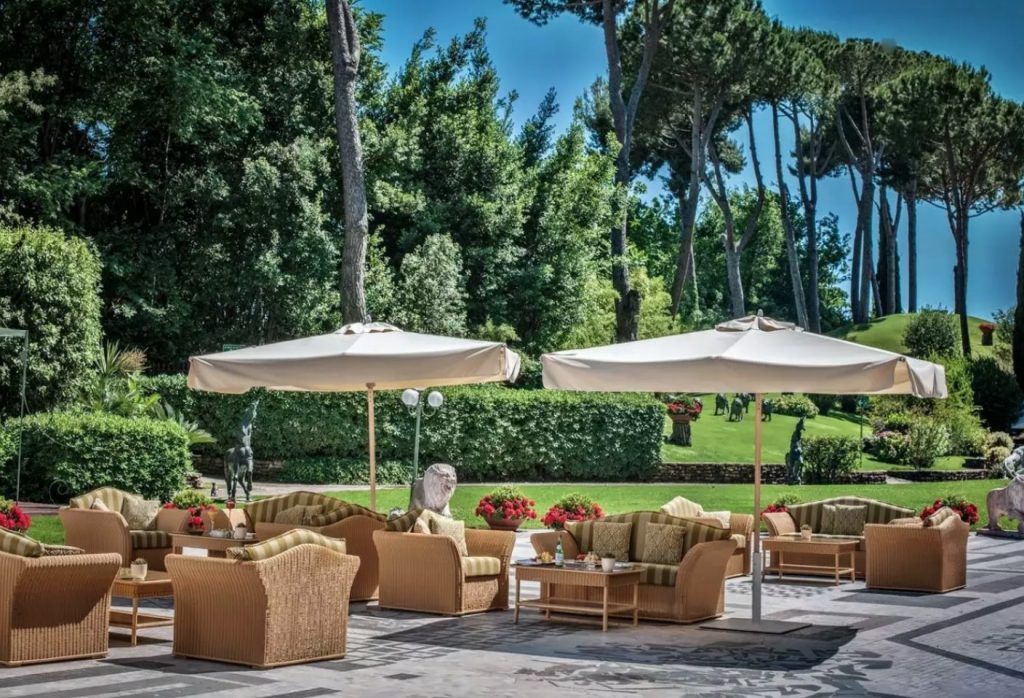 Rome Cavalieri Waldorf Astoria, Italy
Rome Cavalieri is an incredible hillside hotel, part of the Waldorf Astoria family, that offers breathtaking views of the city. When you choose to stay at this amazing hotel, you not only get to enjoy the luxurious 3-star Michelin dining and the exclusive spa club atop Monte Mario, but you also have the privilege of exploring Rome Cavalieri's prestigious art collection. It's like the cherry on top of an already fantastic experience.
At The Grand Spa, you'll find a delightful blend of indulgence and timeless design inspired by ancient Rome. This expansive spa complex spans over 26,000 square feet and boasts a range of luxurious amenities.
Dive into one of the four swimming pools, including an inviting indoor pool. Stay active with state-of-the-art Technogym equipment, tennis courts, and a scenic running trail. For ultimate relaxation, indulge in one of the ten exquisitely themed treatment rooms featuring top-notch products from La Prairie and St. Barth. It's a haven of wellness and rejuvenation.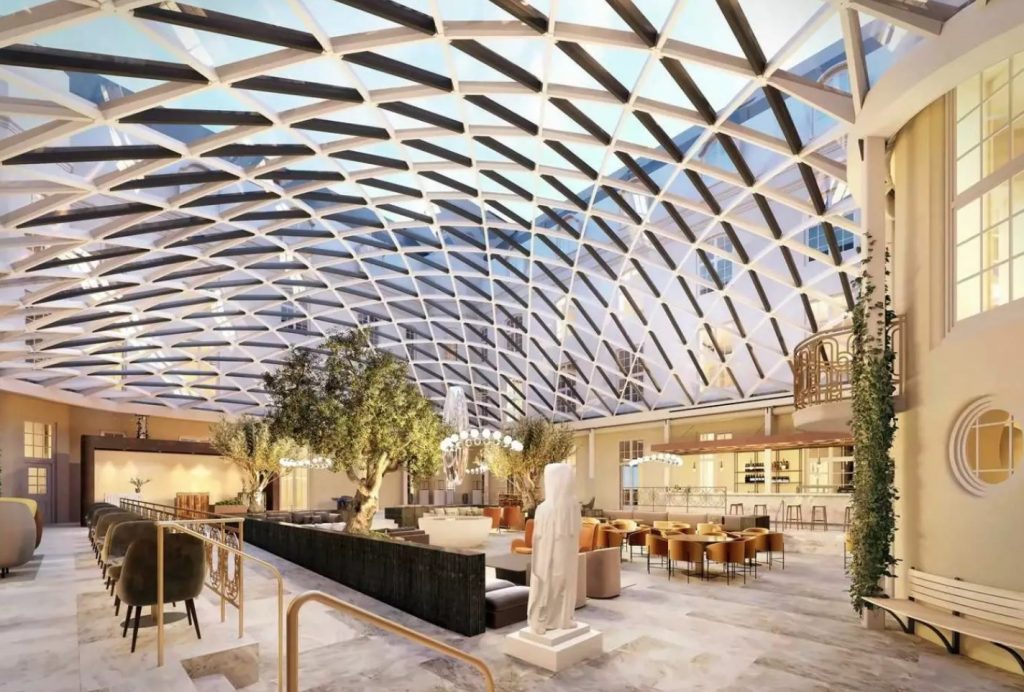 Villa Copenhagen, Denmark
Introducing Villa Copenhagen, among the newest hotels on this list. It has been beautifully designed by London's Universal Design Studio, and its focus on stylish sustainability is truly remarkable.
One of the hotel's standout features is the breathtaking Earth Suite, exclusively crafted from sustainable materials. Moreover, the Villa Copenhagen showcases an impressive art collection, along with stunning spaces designed by Danish fine jewelry brand Shamballa Jewels, creating an ideal environment for finding creative inspiration during your visit to Denmark.
Regarding art, Villa Copenhagen proudly houses the city's largest private art collection, valued at a remarkable $2 million. And that's not all! The culinary experience at this place is a true work of gastronomical artistry. The cuisine is rooted in sustainable culinary practices and prepared using fresh produce sourced from the hotel's very own hidden garden.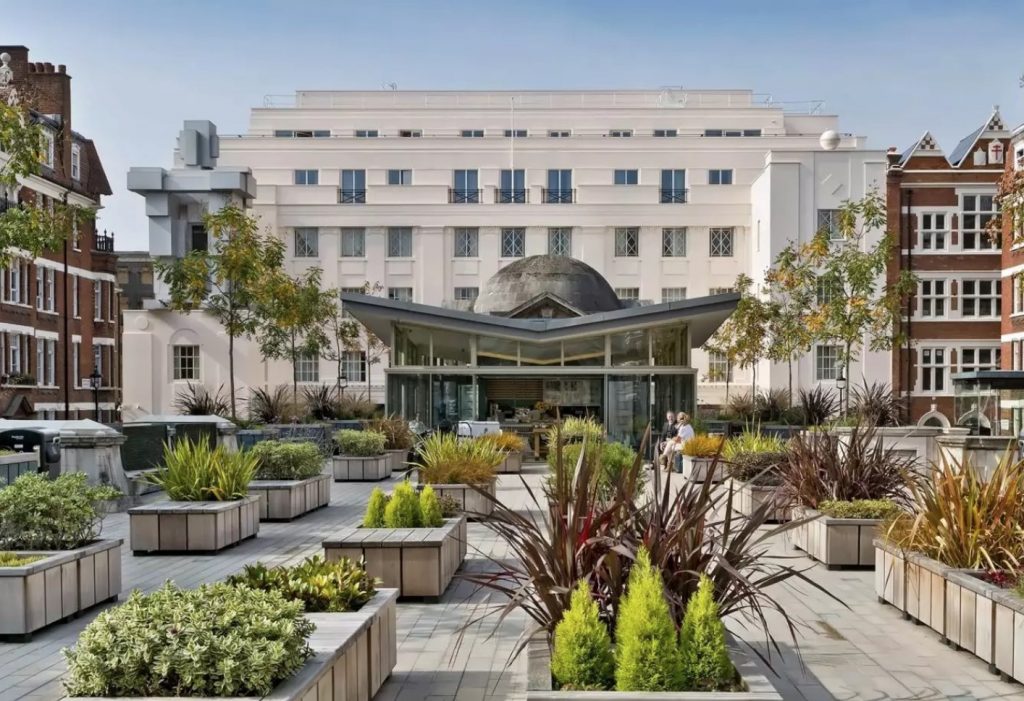 The Beaumont Hotel London, the United Kingdom
Immerse yourself in the glamour of the 1920s at The Beaumont! The charming and elegant hotel is located in London's Mayfair neighborhood. With a touch of Roaring '20s flair, this chic establishment offers a timeless experience filled with old-world charm. As a guest, you'll enjoy a range of delightful amenities.
A complimentary continental breakfast to start your day
Access to Beaumont's chauffeur-driven house car for eco-friendly transportation within the local area
In-room refreshments
One of the most remarkable features of this hotel is its captivating art collection, which is available for all guests to appreciate. Among the collection is the Turner Prize-winning ROOM, an extraordinary creation by Antony Gormley.
This sculptural masterpiece can be booked as a unique suite, allowing you to experience the artwork firsthand. Designed to provide a serene and meditative atmosphere, ROOM takes the form of a three-story, stainless steel crouching man, inviting guests to explore their inner space and find stillness.
Another notable artwork within the hotel is "Le Maître d'École" by the Belgian surrealist artist René Magritte. This enchanting piece is appropriately housed in the Magritte Bar, adding an extra touch of artistic wonder to your visit.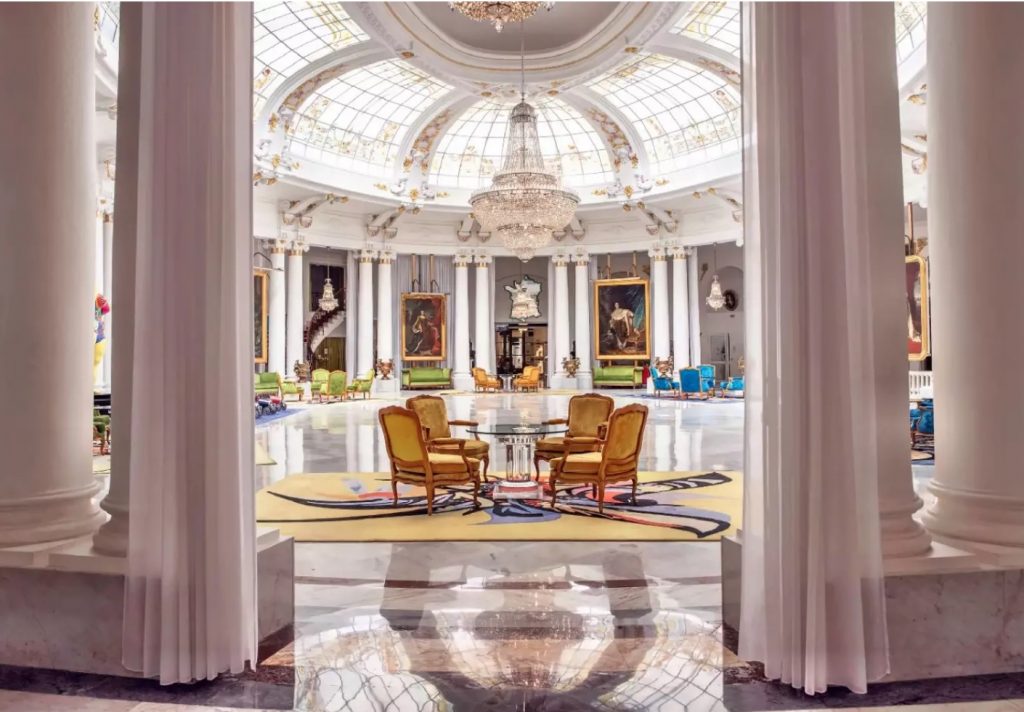 Le Negresco, France
Le Negresco, the famous hotel in Nice, is not only a must-visit for art enthusiasts but also a treat for anyone looking for a delightful experience. It holds the prestigious title of being one of France's National Historic Monuments, showcasing its rich cultural heritage.
Its 102 rooms and 26 suites are exquisitely furnished with beautiful period furniture inspired by the most significant French art movements. This 108-year-old establishment has been featured in nearly thirty movies, adding to its charm as a place that celebrates the performing arts.
Moreover, Le Negresco has hosted numerous prominent figures from the entertainment industry. Imagine the likes of Henri Matisse, Cary Grant, The Beatles, and even Queen Elizabeth II gracing its guest book. Their presence signifies that this remarkable hotel offers much more than just an artistic atmosphere. It provides an exceptional experience for all the senses.
During your stay, you can indulge in the pleasures of fine dining at its Michelin-starred restaurant. The ambiance is further enhanced by fabulous live music that will captivate you. The refreshing scent of the sea or the delightful fragrances of the hotel gardens waft through every room, creating a truly immersive environment. Additionally, the hotel boasts private beaches where you can bask in the warmth of the French sun.
Ending notes
Sure, visiting the world's best art museums is exciting. But imagine dining underneath a Picasso or sipping your morning coffee by Louise Bourgeois sculpture. If you stay at one of these spectacular hotels, that's what you'll get!
Remember to join our exclusive travel club to enjoy VIP benefits and special offers!