European summer is slowly coming to an end, but it doesn't mean the fun has to stop. September and October still present a fantastic opportunity to enjoy wonderful sea temperatures and evenings full of light.
If you're unsure where to go to experience a fantastic late summer getaway, we've got you covered! Here is a look at some of the best places to soak in the last summer rays.
The Algarve, Portugal
The Algarve is a stunningly beautiful stretch along the Portuguese coast, located at the southern tip of the country. Because of its southern location (not quite the absolute southernmost point of mainland Europe, but pretty close), the temperatures here stay warm for an extended period. This creates the perfect conditions to enjoy the area's golden sandy beaches and vibrant turquoise waters, especially for a late summer getaway.
When it comes to choosing a place to stay, the Algarve's major resort towns like Portimão and Lagoa are incredibly convenient options. Beyond the famously gorgeous beaches, the region offers an abundance of water parks and family-friendly resorts. If you're in the mood for a more laid-back vacation, you'll also find plenty of breathtaking landscapes and historical landmarks to discover.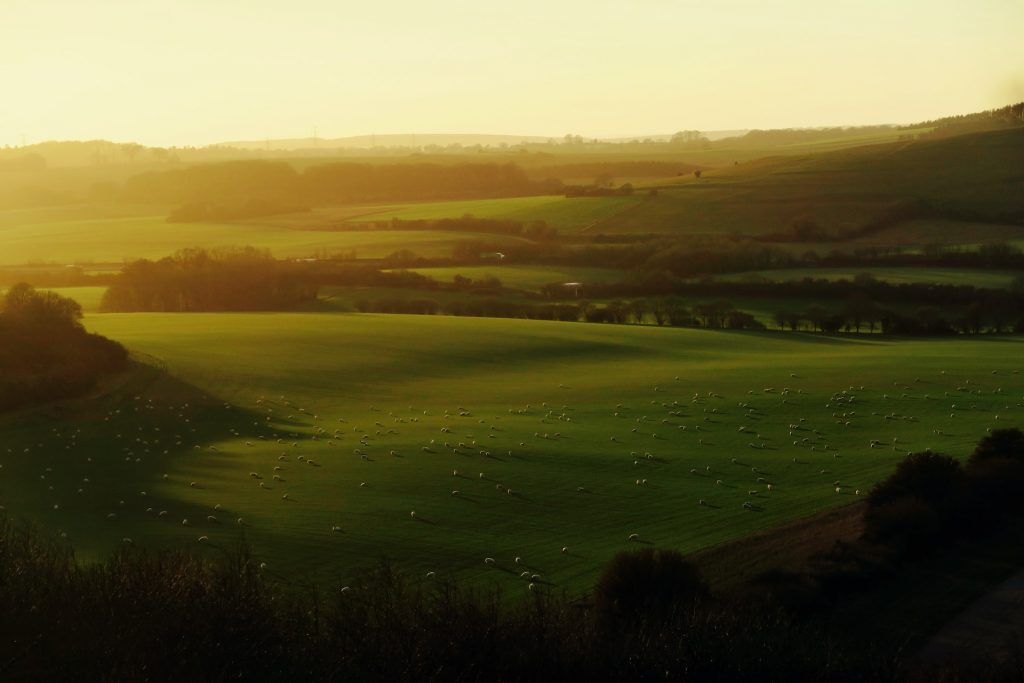 Hampshire, the UK
Any time you plan to visit, Hampshire, the charming south-coast county, is ready to welcome you with open arms. The crown jewel of this place is undoubtedly the New Forest National Park, where you can lose yourself in ancient woodlands and idyllic villages. And don't forget to explore the western edge of the South Downs – it's definitely worth the adventure.
Once you've immersed yourself in the beauty of nature, there's a whole world of human-made wonders to discover. The vibrant cities of Portsmouth, Southampton, and the county hub Winchester are waiting to show you their rich history and cultural treasures. If you plan your trip for September, as summer gracefully bows out, you'll even catch the Southampton Boat Show – a fantastic event and one of Europe's largest of its kind.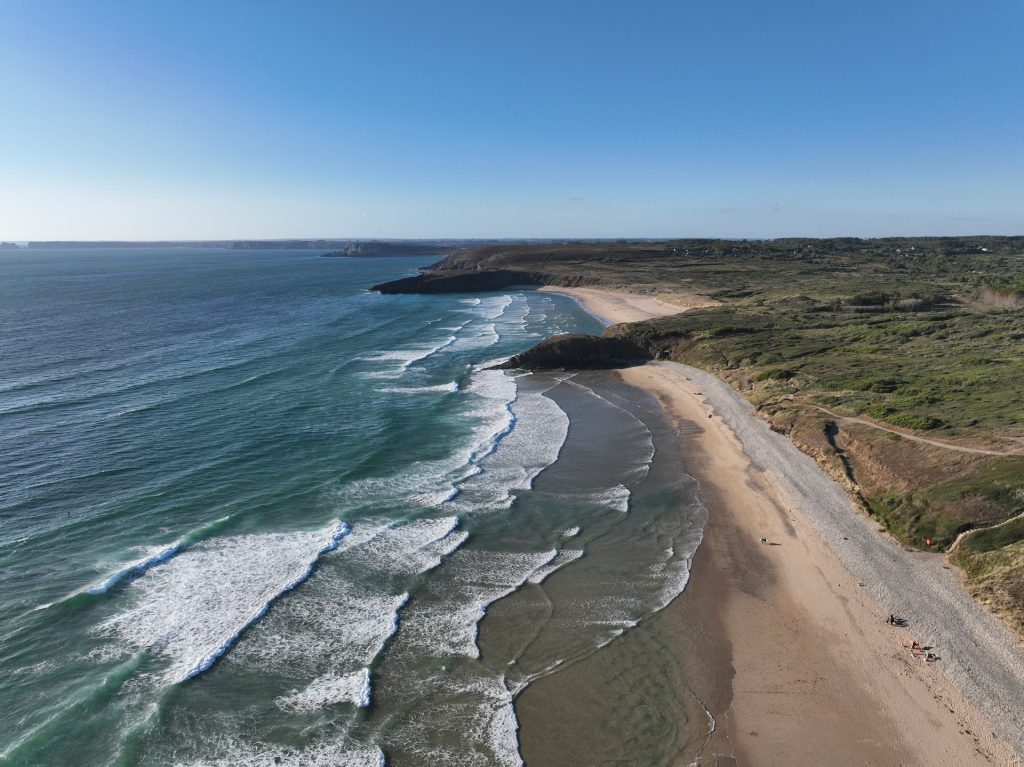 Finistère, France
Late summer is the perfect time to explore the beautiful region of Finistère in western Brittany, which happens to be the westernmost part of mainland France. At its heart lies the Armorica Regional Natural Park, a haven of rugged coastlines, majestic granite peaks, and lush forests.
Surrounding the park is a picturesque countryside that embodies the essence of rural France. Within this enchanting landscape, you'll stumble upon charming cities like Brest, Landerneau, and Quimper, each with their own unique stories to tell.
Yet, it's the coastline of Finistère that truly steals the show. Don't miss the chance to experience breathtaking sights like Pointe du Raz and Pen Hir Point and be captivated by the offshore islets adorned with historic forts and lighthouses.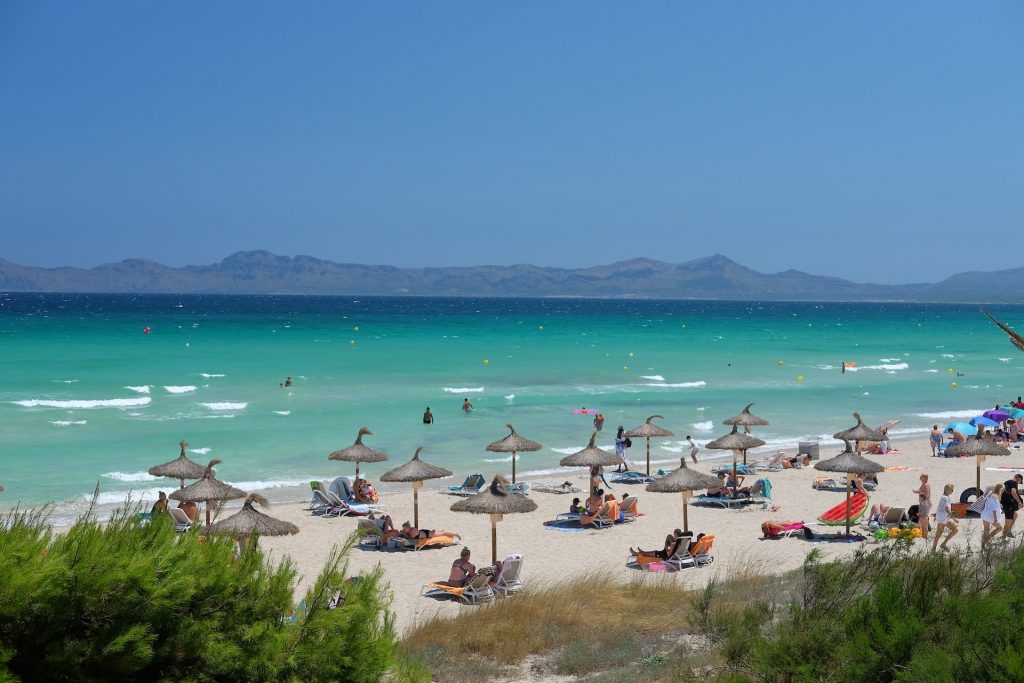 Mallorca, Spain
The Aucanada peninsula, also known as Alcanada, nestled between Alcúdia and Pollença, reveals its true beauty during the leisurely days of autumn. The ocean remains invitingly warm, even when the rain falls, while the beaches maintain their enchanting allure. Set against a backdrop of pine trees and mountains, they create a mesmerizing scene. Exploring underwater delights is a treat here, too — keep an eye out for octopuses and a variety of fish while snorkeling.
For an authentic local experience, consider visiting the cherished S'illot beach. Though it has a mixture of pebbles, the water remains pristine, and the timeless views of the mountains complete the picture.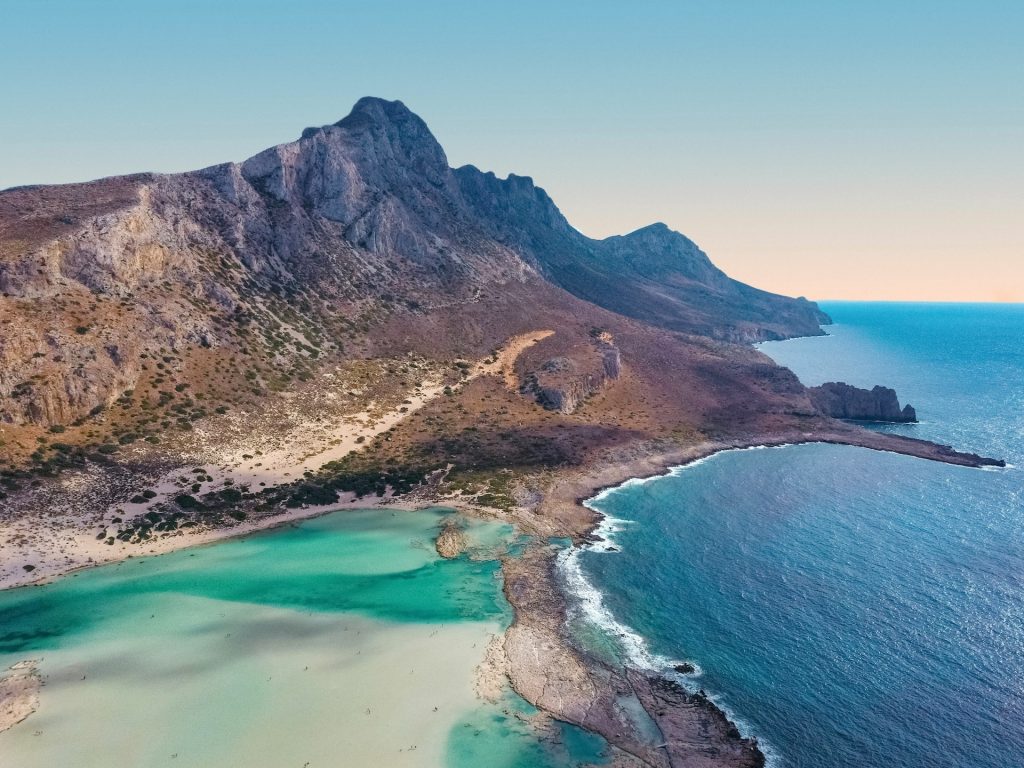 Crete, Greece
In September and October, you'll find the enchanting Akrotiri peninsula in north-west Crete to be a perfect destination. Whether your heart longs for the golden shores of Stavros or Marathi, the tranquility of the 16th-century Gouverneto monastery and 11th-century Katholiko, or the vibrant nightlife of downtown Chania with its charming Venetian waterfront, this corner of the island offers something for every soul.
Delightful dining experiences await at the numerous tavernas, where you can relish traditional dishes, local delicacies, homestyle cooking, and generous portions.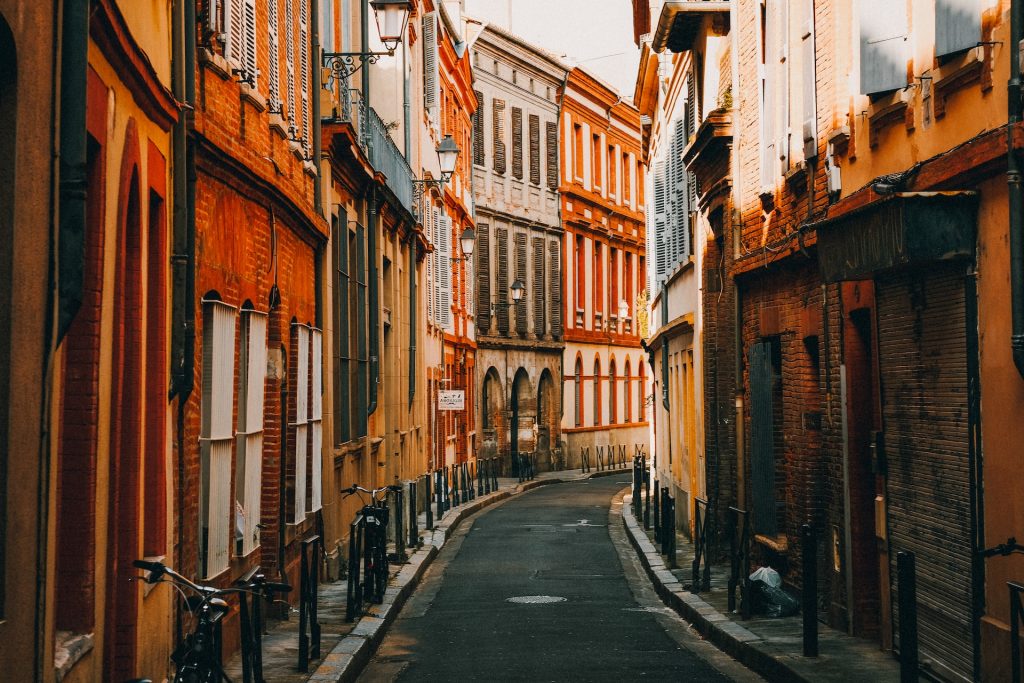 Toulouse, France
Nestled in the charming salmon-pink beauty of southwestern France, this city basks in the glow of over 2,000 hours of sunshine each year (take that, Brittany and Normandy!). Unlike its more glamorous counterparts in the southeast, Toulouse maintains a lively and youthful atmosphere thanks to its affordable dining and drinking options.
The city's rich scientific legacy remains vividly alive, exemplified by the expansive Halle de la Machine on the historic airfield – a captivating way to start exploring this magnificent city. Another delightful option is to relax by the Garonne river, witnessing the sunset's magic, or take in the grandeur of the pink city hall while sitting at the heart of the main Place du Capitole square.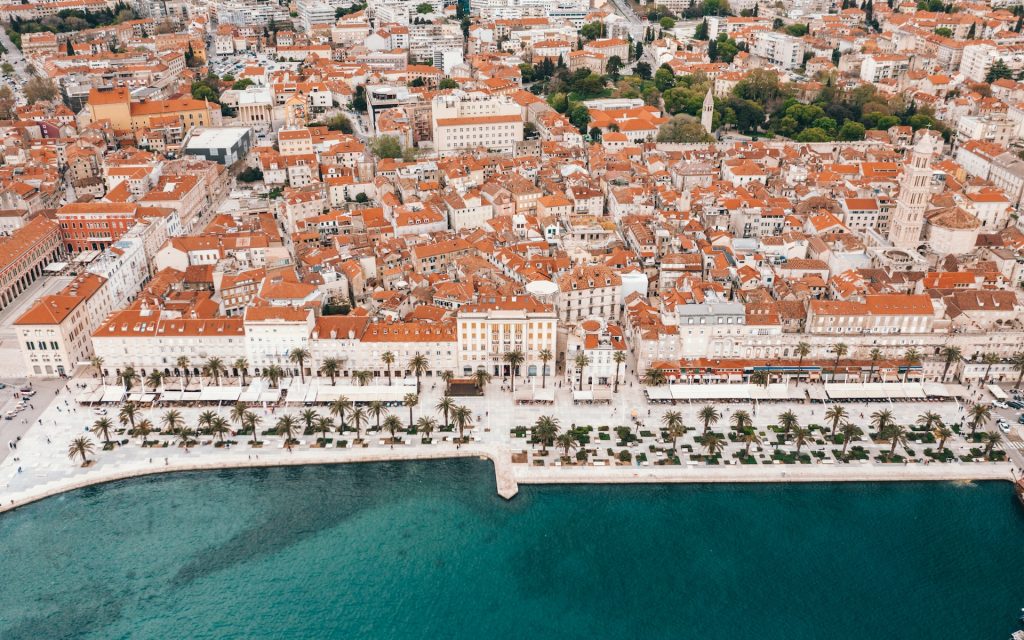 Split, Croatia
During the bustling summer months, Split is abuzz with activity. However, as autumn arrives, the city's vibrancy begins to mellow, creating the perfect time to leisurely explore its medieval streets, charming squares, and scenic seafront promenade.
Additionally, Split serves as a convenient starting point for a gateway to the enchanting islands of Korcula, Hvar, and Brac. These islands, with their rocky coves, crystal-clear blue waters, and lush green hills, remain captivating destinations well into October.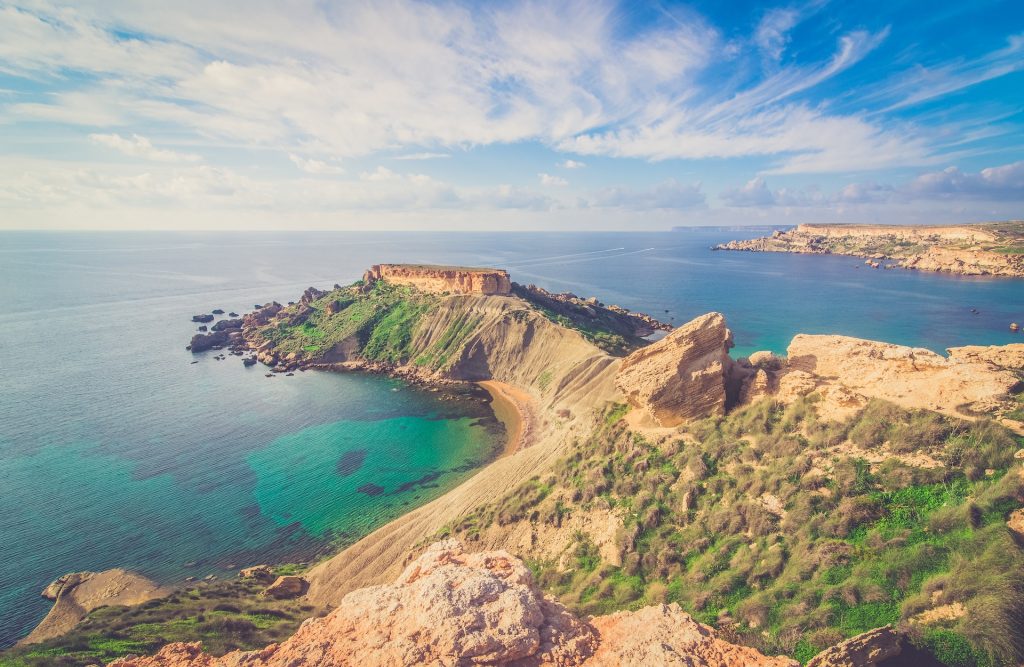 Valletta, Malta
Malta's capital is a true gem, with enchanting sand-colored stone architecture and a touch of 16th-century elegance. It's a captivating destination all year round, blending its UNESCO World Heritage Site status with a relaxed and welcoming atmosphere. Imagine cozy cafes spilling onto the streets!
However, if you plan a visit during early autumn, you're in for a treat. You'll experience the best of both worlds – fewer crowds and slightly cooler weather compared to the scorching summer heat.
Don't miss the chance to explore the dazzling St. John's Cathedral, adorned with lavish gold leaf, a masterpiece crafted by the Knights of Malta. And while you're at it, a quick jaunt to the charming neighboring island of Gozo is a must-do adventure!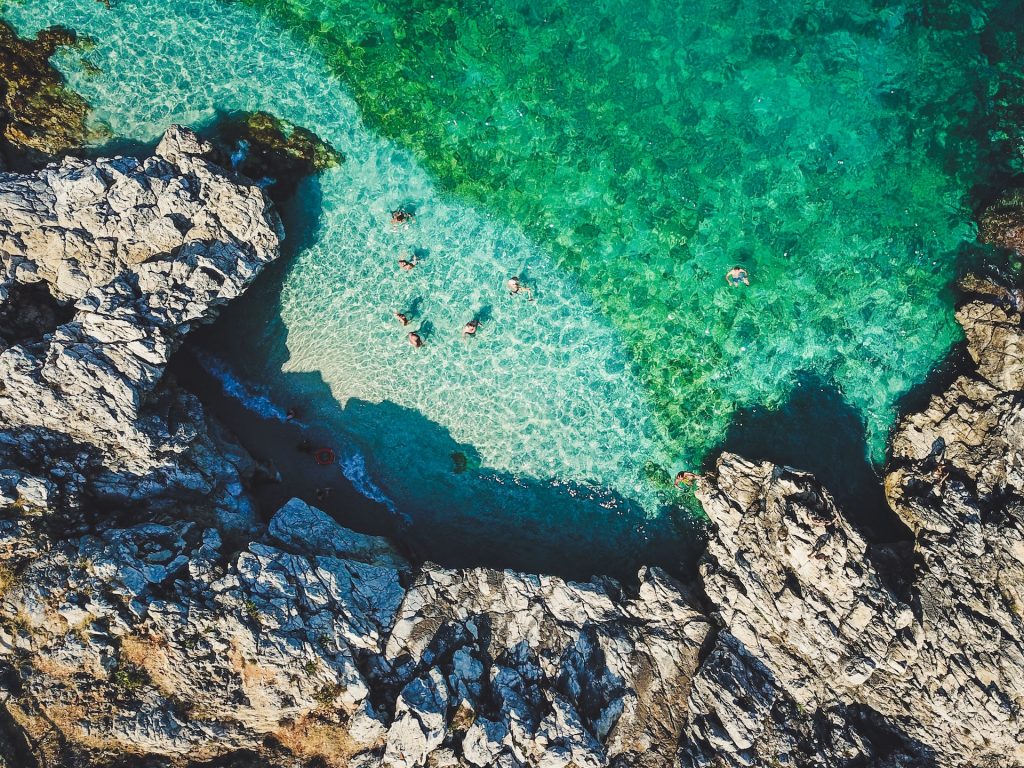 Sicily, Italy
The biggest island in the Mediterranean, right near the tip of Italy's 'boot,' is the perfect place to go in autumn. It's like a golden paradise with sandy shores where you can still catch some sun in September. And if you're up for excitement, guess what? Sicily has Mount Etna, an incredible volcano that's still active!
You can also dive into history at the Valley of the Temples, where you'll find the remains of seven stunning Greek temples in the Doric style.
The best hotels with private beaches
What's a late summer getaway without taking a dip in the waters? If you're looking for the most luxurious hotels with private beaches, here are some of our favorites.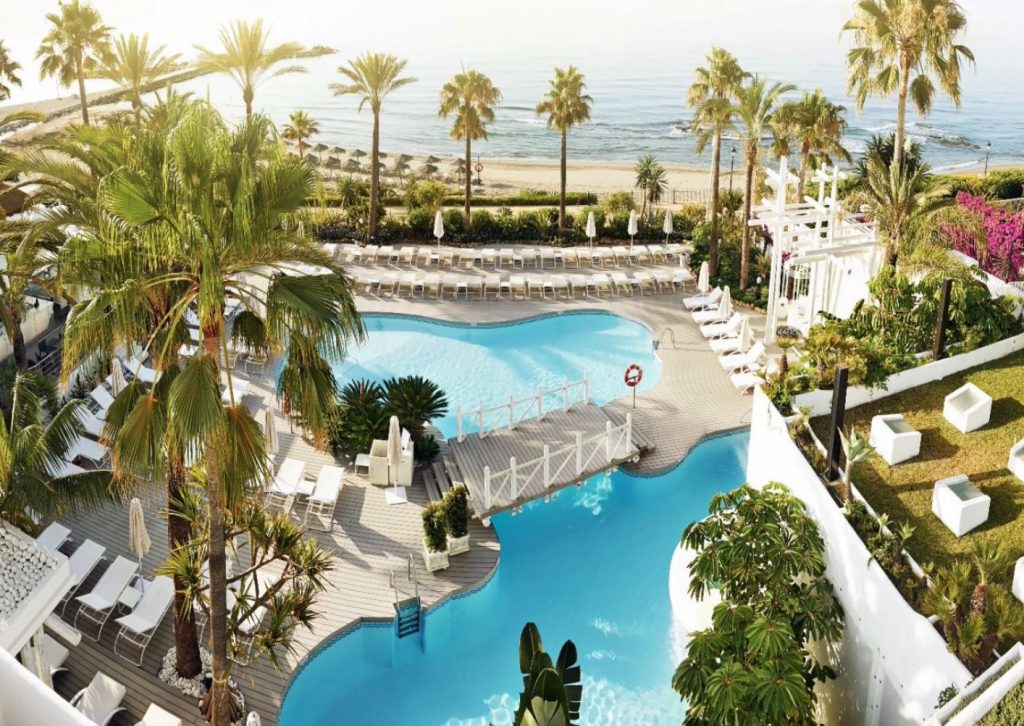 Puento Romane Marbella, Spain
At Puente Romano Beach Resort, you're in for a prime spot on Marbella's prestigious Golden Mile. Enjoy your days at the beach club designed by Fendi, where you can savor cocktails and the freshest catches, all brought right to your sunbed. And who knows, you might even find yourself motivated for a bit of snorkeling or stand-up paddleboarding.
But there's more to discover beyond the beach paradise. Leave your chosen tanning spot – no need to reserve it with a towel – and start your exploration. Puente Romano stands out from the neighboring oversized resorts, with a breezy coastal village ambiance. Think charming whitewashed buildings, a friendly atmosphere where you can wave to your neighbors, and an abundance of Mediterranean vistas.
Don't be fooled by the quaint village feel, though. Puente Romano boasts world-class clay tennis courts, historically favored by legends like McEnroe and Djokovic (but no pressure for you, of course). And with a remarkable selection of 20 restaurants and bars, ranging from the renowned Nobu to a nightclub inspired by New York City lofts, you're in for a culinary adventure.
Wish to take your experience to another level? Join our VIP travel club! You'll get access to these benefits:
Upgrade on arrival, subject to availability
Daily buffet breakfast for up to two guests per bedroom
100 USD food & beverage credit to be utilized during the stay
Early check-in / late check-out, subject to availability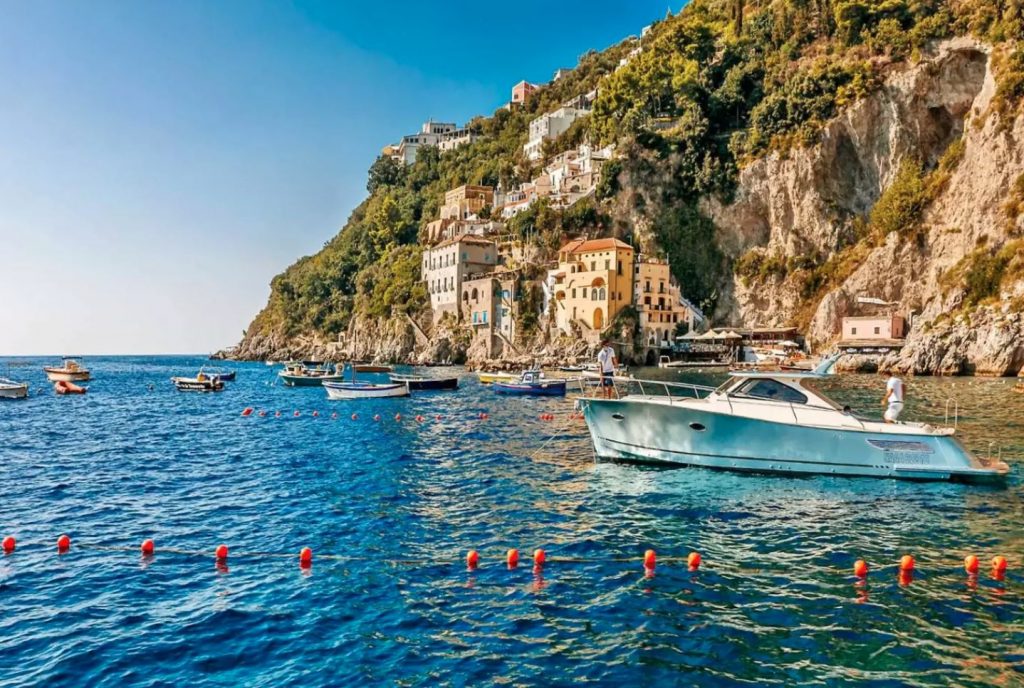 Borgo Santandrea, Amalfi
This cliffside haven known as Borgo Santandrea offers all the allure of a star-studded experience without compromising your privacy. The elegantly designed blue and white interiors do their best to steal the show, but it's the floor-to-ceiling French windows that ensure the breathtaking sea views remain the main attraction.
And that's not all – with options like the library-bar combo, a charming patio restaurant, and balconies that gaze upon Sophia Loren's former villa (naturally), you're surrounded by picturesque settings perfect for any photo op.
For those who love the beach scene, the hotel boasts a sandy shoreline that's absolutely VIP. But for those who truly seek solitude, a private boat tour along Amalfi's cinematic coastline can whisk you away from it all, departing right from the hotel's private jetty.
Become a PrivateUpgrades member and get a taste of these fantastic benefits:
Upgrade on arrival, subject to availability
Daily breakfast for up to two guests per bedroom
100 USD food & beverage credit to be utilized during the stay
Early check-in / late check-out, subject to availability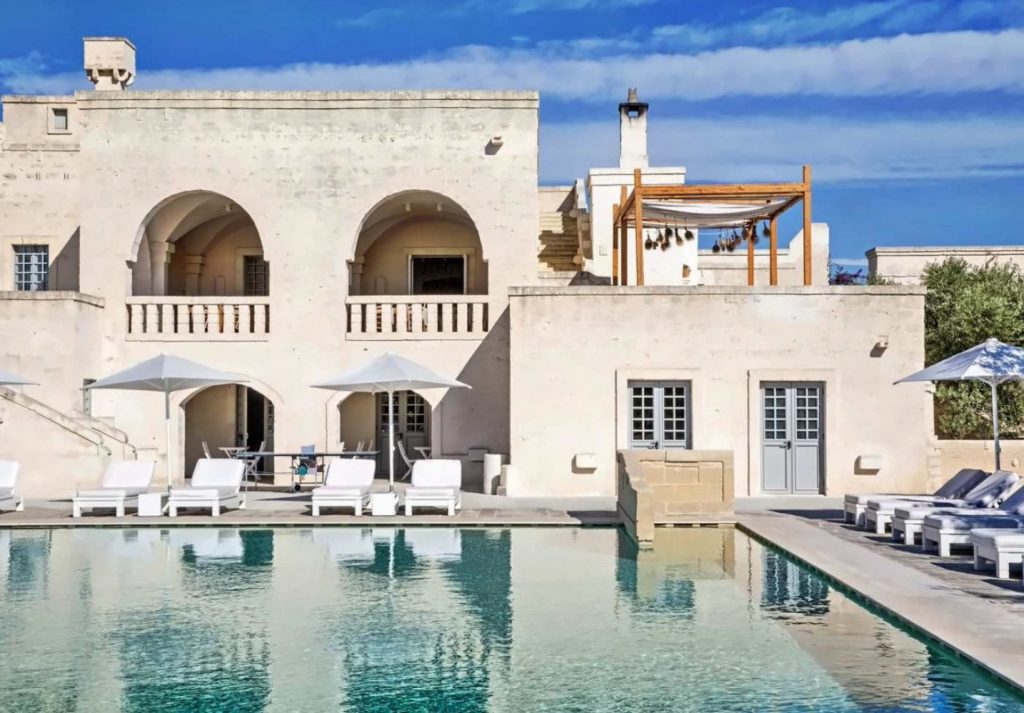 Borgo Egnazia, Italy
Borgo Egnazia embraces all the enchanting elements you'd find in a fairy tale. Imagine a whimsical mock-medieval village crafted from the cool tufa rock spread across 40 acres of your own realm. You'll be greeted by castle-like towers, charming cobblestone paths, and softly lit candlelit nooks.
As a guest with royal privileges, you'll have access to a Roman-inspired spa, four inviting pools, and a Michelin-starred restaurant that artfully showcases the hotel's home-grown delights. Golf enthusiasts can easily find their way to the championship course just steps away. But when the day's adventures wind down and the sun sets, everyone's attention turns to the olive-shaded pool, where the signature Apulian sundowner awaits.
Decision-making here won't be easy, especially when faced with the delightful dilemma of choosing between sandy shores adorned with loungers or a sleek hangout atop a rocky outcrop. The beach club shuttle stands ready to assist you in making this choice. Either way – you're bound to have a spectacular time!
Enjoy these member benefits at Borgo Egnazia:
Upgrade on arrival, subject to availability
Daily breakfast for up to two guests per bedroom
100 USD food & beverage credit to be utilized during the stay
Early check-in / late check-out, subject to availability
Complimentary Wi-Fi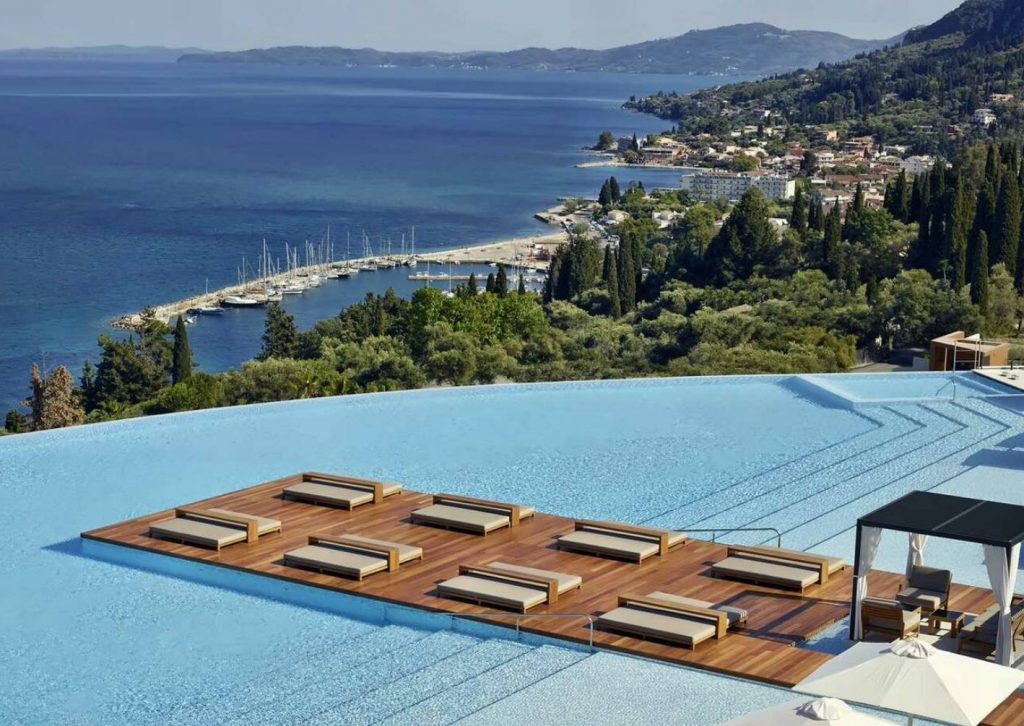 Angsana Corfu, Greece
Picture yourself in the embrace of verdant, rolling mountains, fragrant olive groves, and the delightful aroma of oregano wafting through the air, all set against the backdrop of the enchanting turquoise waters of the Ionian Sea. Welcome to Angsana Corfu Resort & Spa, a masterpiece from the prestigious Banyan Tree luxury Asian hospitality group.
Perched gracefully above Corfu, this luxurious resort offers panoramic vistas that encompass the entirety of Benitses Bay. Each evening, as the sun goes down, the sky transforms into a breathtaking canvas, painting the Ionian Sea. This will undoubtedly leave you in awe.
The resort's magnificent infinity pool, seemingly merging with the sea, is a destination in itself. Additionally, a short golf cart journey leads you to a secluded private beach, a slice of paradise all your own. The modern architecture, inviting open-air dining venues, and a lavish spa experience seamlessly combine to create a truly dreamlike escape at Angsana.
Should you wish to momentarily step away from this captivating oasis, the hills surrounding you cascade down to reveal charming villas and ancient towns nestled along the shores of the unbelievably azure sea.
As a PrivateUpgrades member, you can access these incredible benefits:
Upgrade on arrival, subject to availability
Daily breakfast for up to two guests per bedroom
100 USD resort credit to be utilized during the stay
Early check-in / late check-out, subject to availability
Ending notes
Although August is approaching the end, it doesn't mean you can't still soak up the last warm rays of sunshine! In September and October, there are still plenty of opportunities to enjoy the beauty of European summers. Whether you decide to discover the beauty of Greece, the charm of Portugal, or head to the UK, you're in for a treat!