Do you already know where you'll be from the 7th to the 10th of April this year? The Easter weekend is just around the corner, which means now is the time to start planning your getaway. After all – you don't want to miss out on the chance to escape the daily grind and indulge in some much-needed rest and relaxation.
To spare you some of that hassle of finding the perfect place to head to, we've rounded up our favorite Easter destinations. Book your vacation today, so you can sit back and relax, knowing you have an exciting adventure to look forward to. Here's a look at the best places to spend Easter 2023.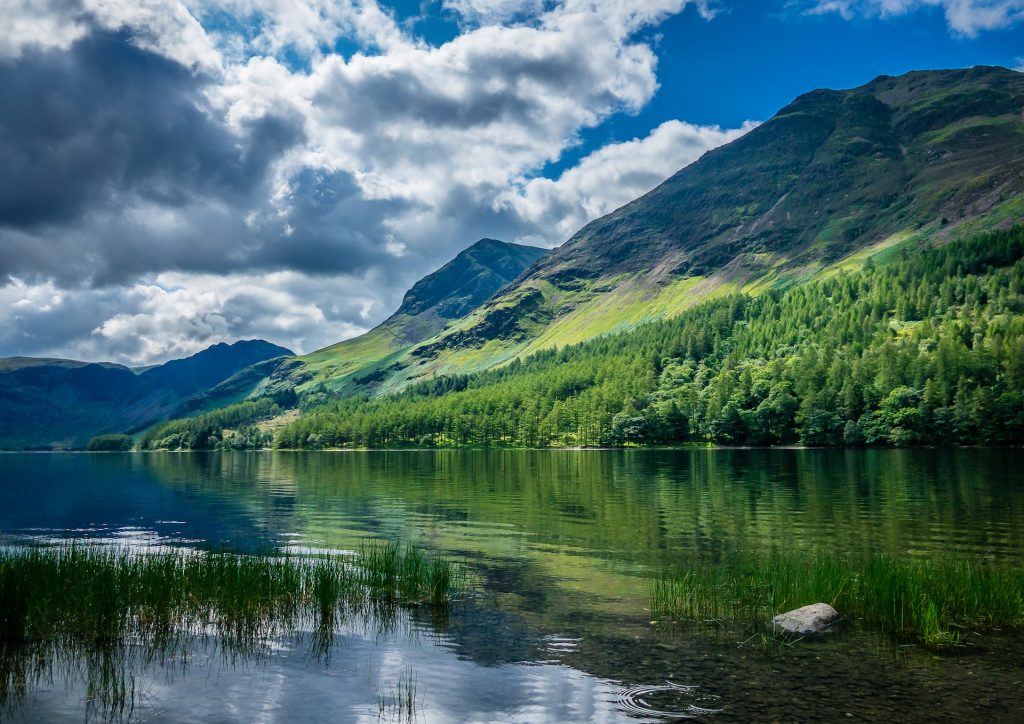 The Lake District, UK
Step into a world of wonder and delight as April kicks off the season in the breathtaking Lake District! Behold jaw-dropping, crystal-clear vistas that will leave you in awe, and immerse yourself in the vibrant culture of the region with its amazing food and arts festivals.
Hop aboard the Ravenglass and Eskdale Railway and embark on a wild adventure through the stunning landscape, or go on a playful romp through the Lake District Wildlife Park. You'll find endless opportunities to unwind and revel in joy in this magnificent destination!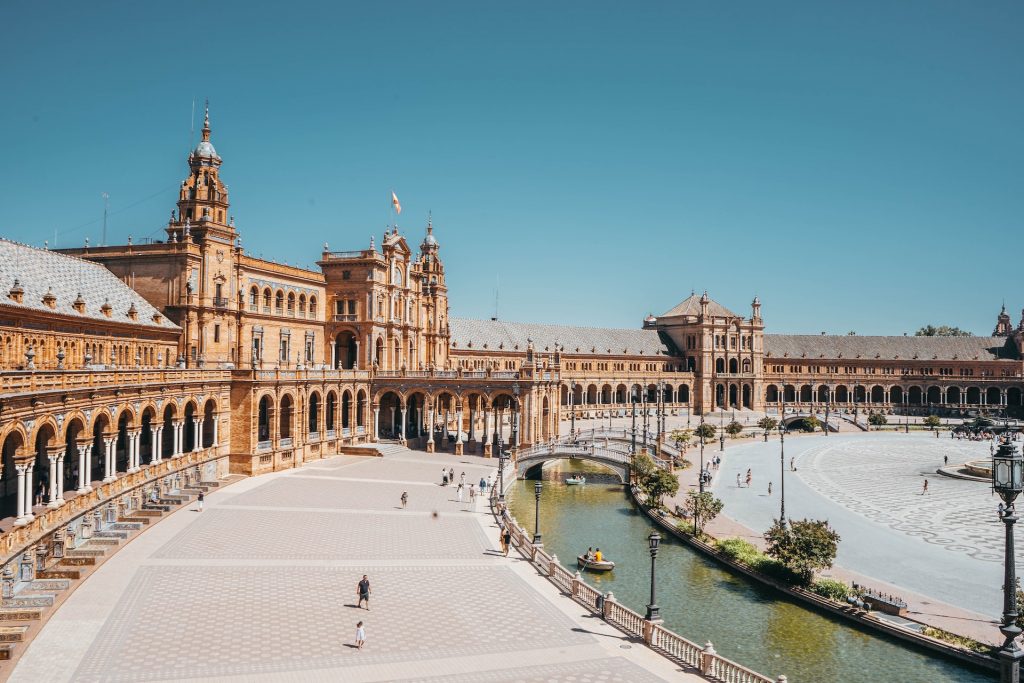 Seville, Spain
Welcome to the enchanting city of Seville, the crown jewel of Andalucia, Spain. With a rich history that permeates every corner, this vibrant metropolis is a feast for the senses. From Mudejar palaces to Baroque churches, Seville is a wonderland of architectural gems and winding, cobblestoned alleys.
As you wander through the city, the sweet scent of jasmine and orange blossom fills the air, inviting you to discover the bodegas and tapas bars synonymous with Spanish culture. And what would Seville be without flamenco? The passionate rhythms of this iconic dance form echo throughout the city, adding to its irresistible charm.
There's so much to see in Seville that it's hard to know where to start. But some must-see sights include the magnificent Alcazar Palace and the breathtaking Seville Cathedral, home to the famous Giralda tower. For an authentic Spanish experience, visit Plaza de Toros, the largest bullfighting arena in Spain, and the Museo Taurino, where you can learn about the history of this controversial tradition.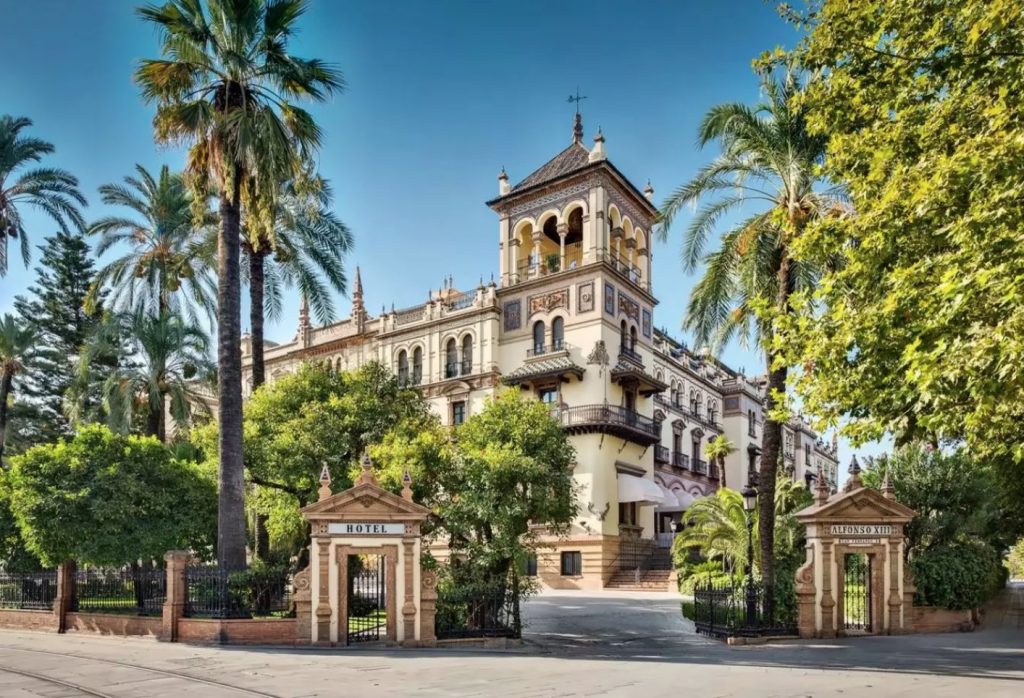 If you're looking for a place to stay in Seville, we've got two amazing options. Hotel Alfonso XII is excellent for travelers who wish to enjoy true opulence and grandeur (prices here start from 322 euros).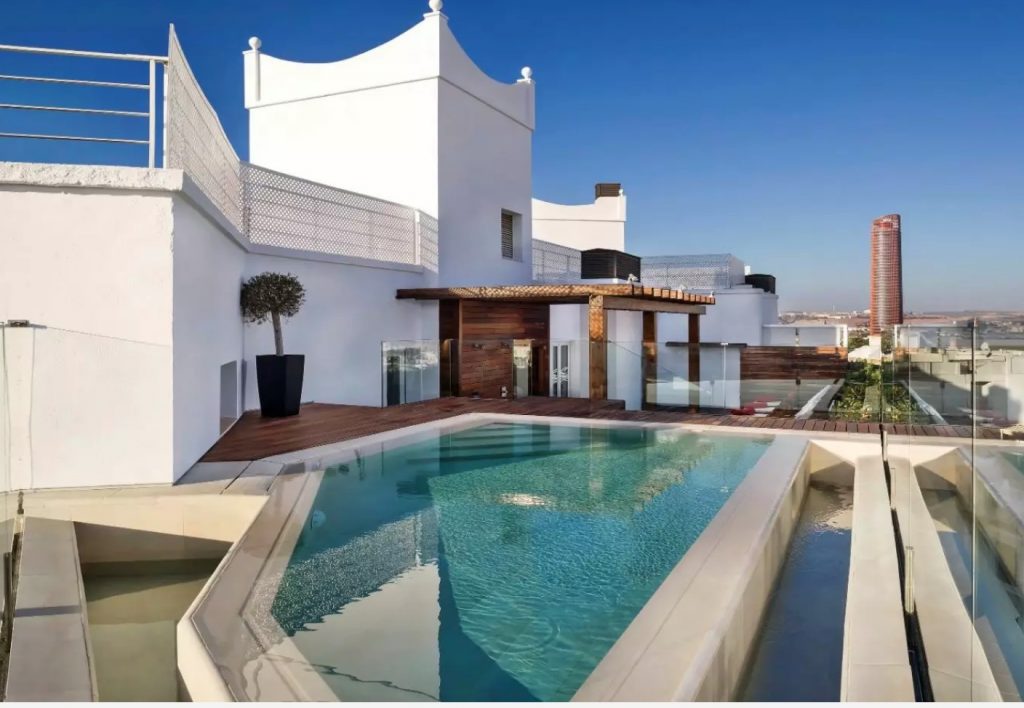 Gran Melia Colon, however, is a fantastic pick thanks to its exceptional design and high-level service. Whichever you decide to pick, know you're in good hands!
Mallorca, Spain
Get ready to lose yourself in a maze of galleries, ceramic studios, and hip hotels on the stunning island of Mallorca. This Mediterranean gem boasts a perfect blend of arts, culture, nature, and warmth, making it an unbeatable destination for your Easter holidays.
Explore the island's olive groves on a hike, and cool off with a refreshing dip in the crystal-clear aquamarine waters. Then, immerse yourself in the vibrant energy of Mallorca's towns, where art galleries and exhibitions will leave you in awe.
Satisfy your taste buds with the island's delectable local cuisine served tapas-style, as you revel in the lively atmosphere of the town. And with so many charming and colorful spots to choose from, you'll be spoilt for choice. Mallorca truly offers the perfect mix of adventure, culture, and gastronomy to make your Easter holiday unforgettable.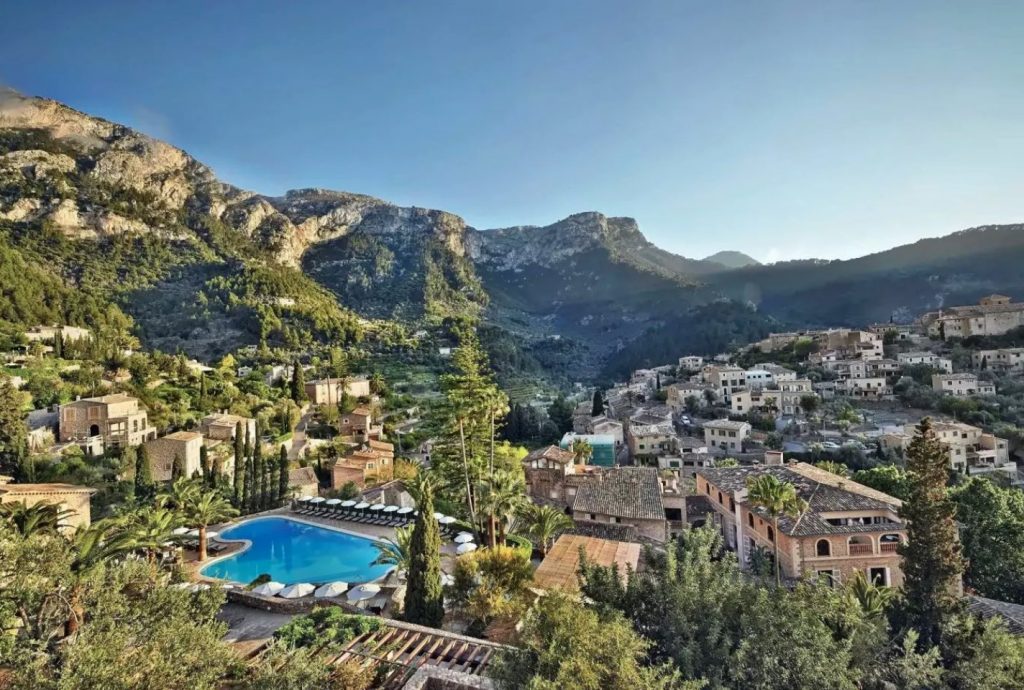 On PrivateUpgrades, you'll find several five-star hotels in Mallorca that are sure to impress even the most experienced travelers. Among our favorites is Belmond La Residencia. Here you get the best of both worlds – you can enjoy true luxury combined with nature. Since the hotel is located on a hilltop, surrounded by stunning olive groves and citrus trees, you'll be blessed with gorgeous views on every corner. Prices here start from 919 euros.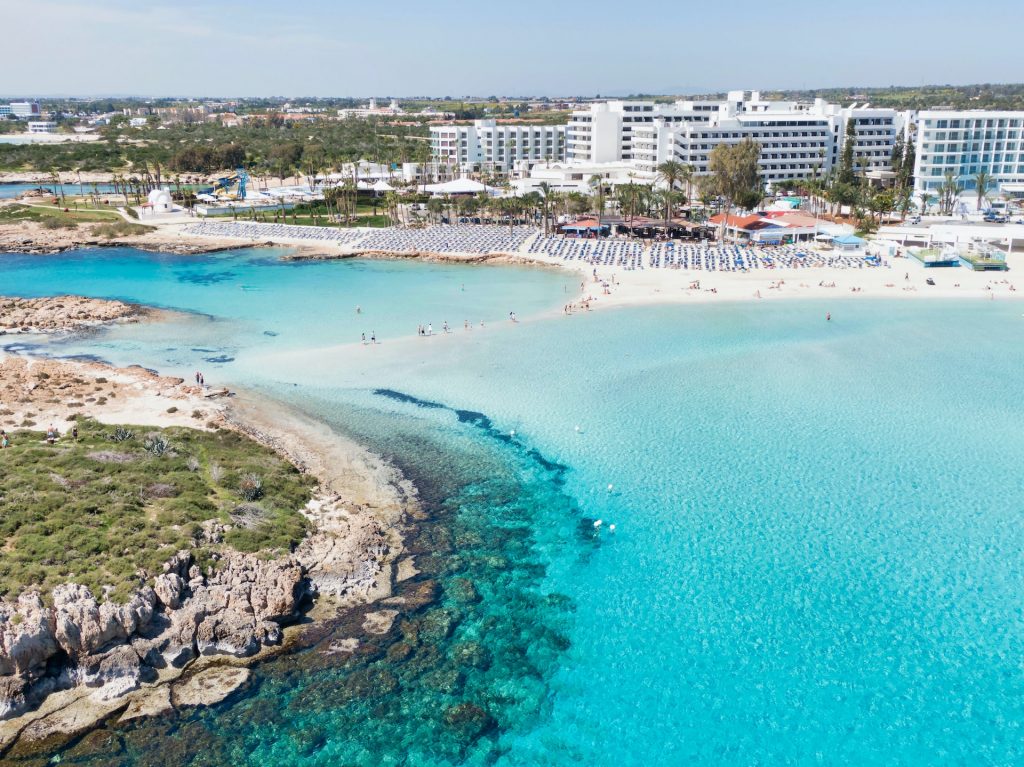 Cyprus
Looking for a slice of paradise in Europe this April? Cyprus might be the answer to your question. This stunning island in the southern Mediterranean boasts many activities for any traveler seeking a blend of relaxation and adventure.
If sun, sand, and sea are calling your name, Cyprus' beaches are the perfect spot for soaking up the warm springtime weather without getting scorched by the summer sun. Take a dip in the crystal-clear waters, relax under the golden sun, and enjoy the mild temperature, perfect for long walks along the coastline.
But if you're more of a nature enthusiast, Cyprus has got you covered too! April is the greenest month of the year on the island. The rugged interior is then bursting with life.
Take a stroll along the pathways and marvel at the abundance of wildflowers and orchids that bloom along the hillsides. And as you walk, breathe in the sweet scent of fragrant herbs that fill the air and invigorate your senses.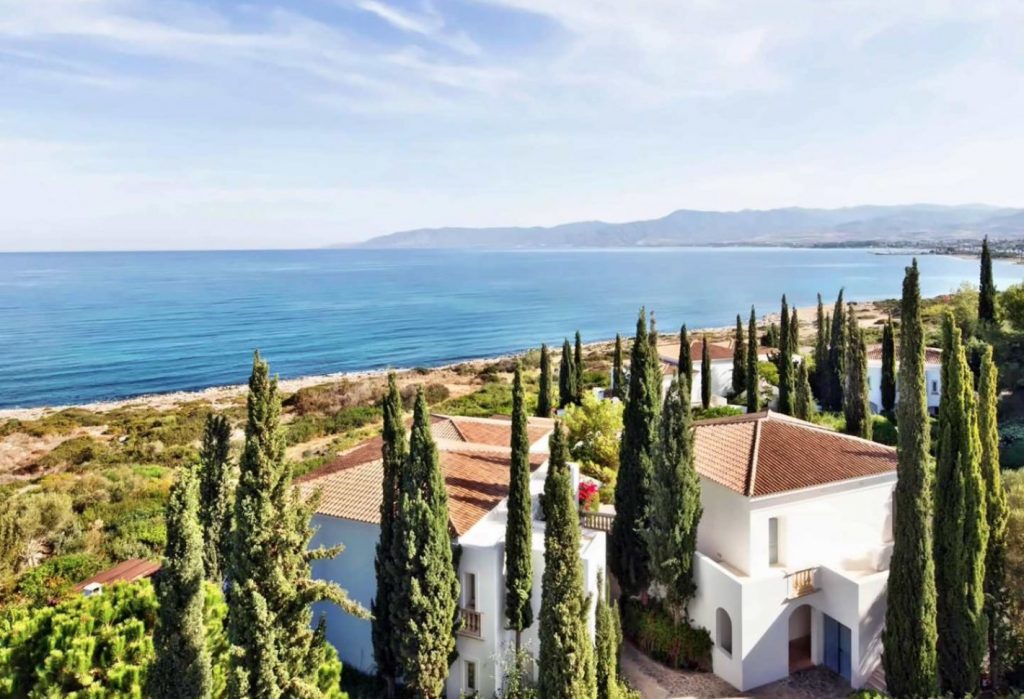 To enjoy everything Cyprus has to offer, it's important to pick the right accommodation. On PrivateUpgrades, you'll find three options in the birthplace of Aphrodite. Perhaps Anassa Hotel is the perfect option for you! The exceptional accommodation overlooks the bay of Polis and is a member of The Leading Hotels of the World.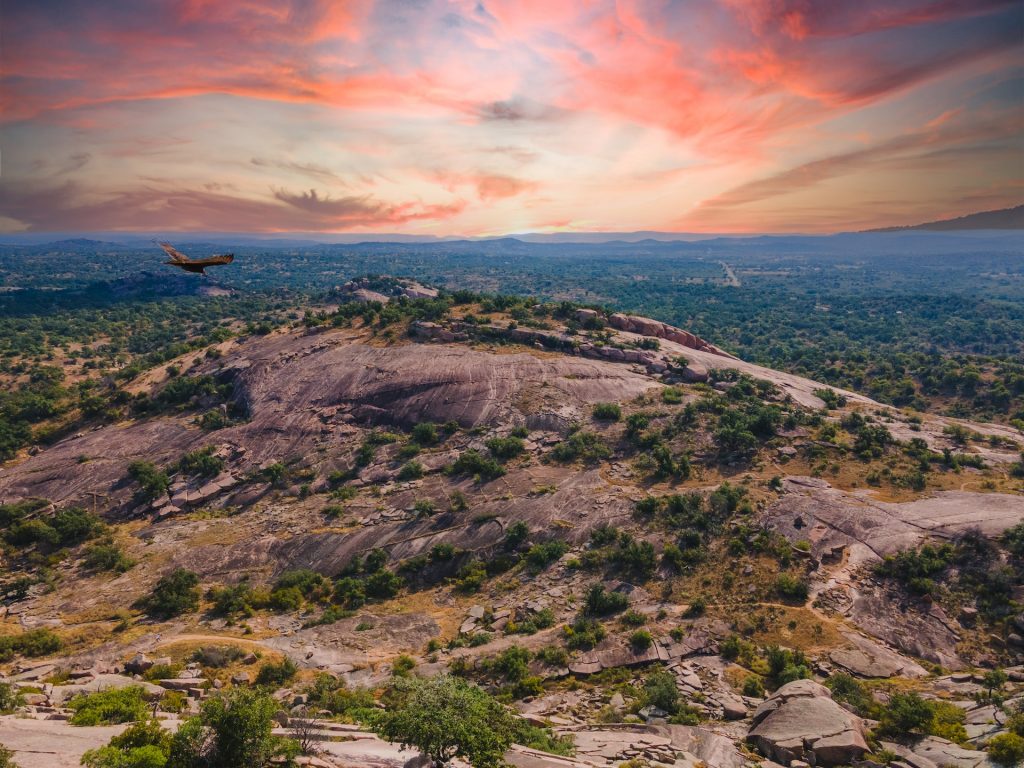 Texas, USA
Easter is the perfect time to visit Texas! As the sun shines bright and the skies turn crystal-clear blue, the weather remains perfectly warm (with daytime temperatures in the high 20s). But that's not all! The great outdoors start calling, inviting you to join in on the festivities, parties, and live music events that make Texas come alive during this season.
If you missed out on the bustling excitement of Austin's famous SXSW, fear not. The city is still teeming with vibrant happenings and pulsating energy. Meanwhile, out in the vast expanse of the High Texan Desert, the stunning land art installations of Donald Judd await you.
Take a leisurely stroll and admire the breathtaking views, all while enjoying the mild desert sun (not too intense at this time of year, mind you).
In Texas, we offer a spectacular selection of five-star hotels. Whether you prefer a small, intimate boutique hotel, or an exciting resort, we've got you covered.
Other amazing destinations for the Easter weekend:
Bologna, Italy
Crete, Greece,
Malaga, Spain
Madeira, Portugal
Charleston, South Carolina
End notes
The Easter weekend is an excellent opportunity to spend quality time with your loved ones. Book your stay now so you don't miss this wonderful chance! If you need assistance, reach out to our friendly team here.