Schlosshotel Kronberg is one of the most beautiful castle hotels in Germany. The castle was built in 1893 by Empress Victoria and then converted into a castle hotel in 1954. The Schlosshotel Kronberg is only a 30-minute drive to downtown Frankfurt. Frankfurt Airport can be reached in just 20 minutes. Even today, most of the furniture in the castle hotel is antique – but the castle feeling is by no means dusty. For historically interested travelers it is like staying in a museum.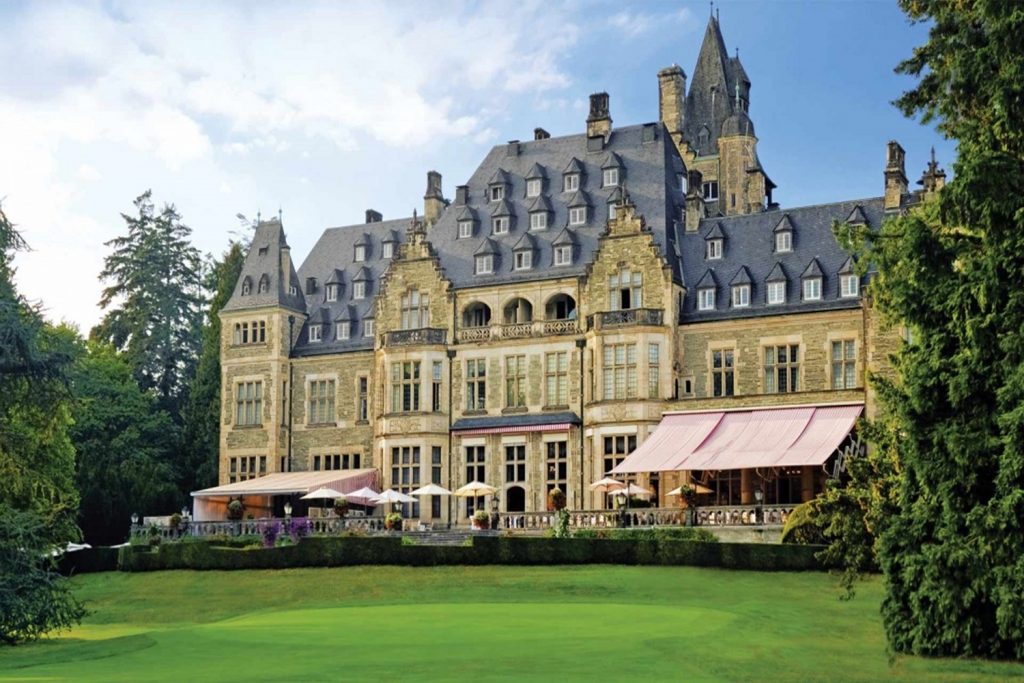 Ideal for relaxing and playing golf
The Schlosshotel Kronberg has a large garden that invites to take long walks. The hotel is surrounded by a high-class golf course and is, therefore, the perfect starting point for golf lovers. The 18-hole golf course was also opened in 1954 and is one of the best golf courses in Germany.
Due to the old walls and monument protection, the hotel can't build a wellness area. However, there is a spa cottage which is located in the park and separate from the hotel, where massages are offered in a relaxed environment. A special place in the castle is the lobby with a large fireplace. This place is ideal to spend the afternoon with a cup of tea.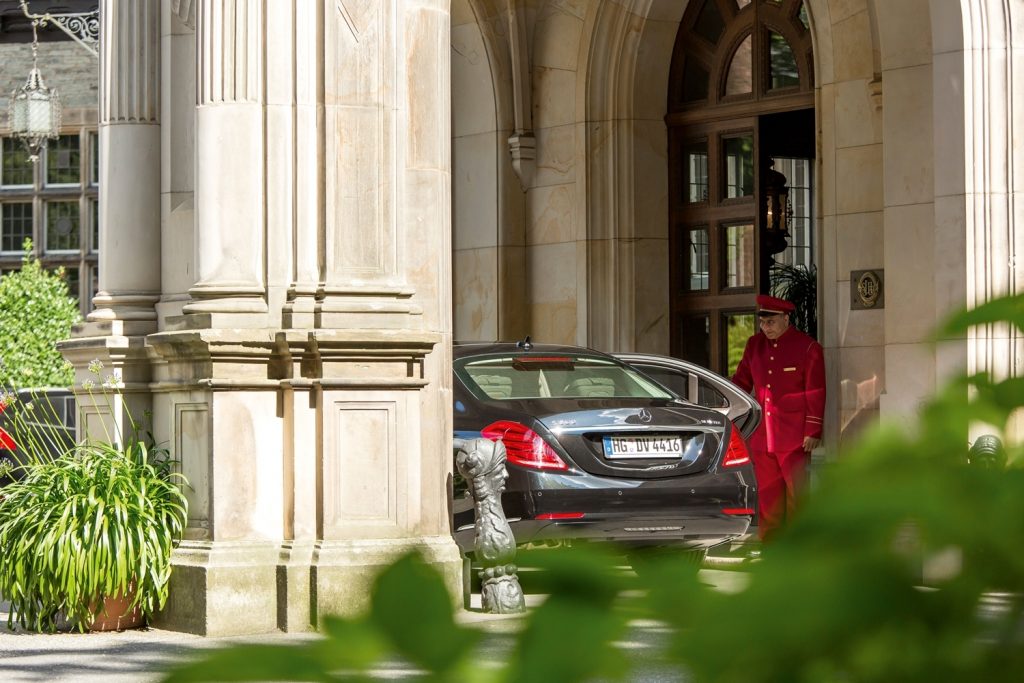 Enjoy culinary delights at the Schlosshotel Kronberg
Dining in a castle atmosphere is special in itself. Combined with the delicacies that Chef Christoph Hesse prepares, it becomes a unique experience. He recommends relying on the chef's tasting menu and always using fresh and unusual ingredients. To round off, a drink in Jimmy´s Bar should not be missing. In addition to classic cocktails, you can choose from 50 different whiskeys. On a mild summer evening, it is best to sit on the terrace with a glass of wine and enjoy the tranquillity and the special ambiance.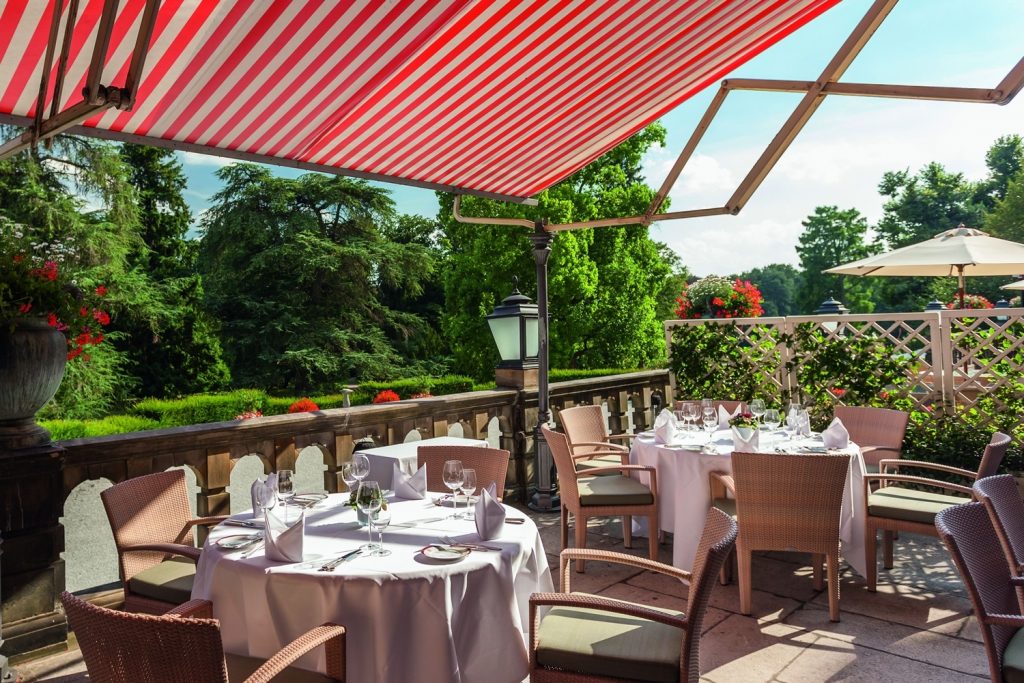 Historical castle tours are offered
Especially the historically interested guest should not miss a guided tour of the castle. With a passionate guide, you will experience the history of the castle. Antique furniture can be found mainly in the suites, where they are part of the room furnishings. Schloshotel Kronberg wants to convey this antique feeling to the guest up close.
It is, therefore, necessary that the furniture is regularly restored. During the tour, which lasts around an hour, you take a trip through time and also learn which emperors and kings have already spent the night in those suites. The Schlosshotel Kronberg is truly a living museum.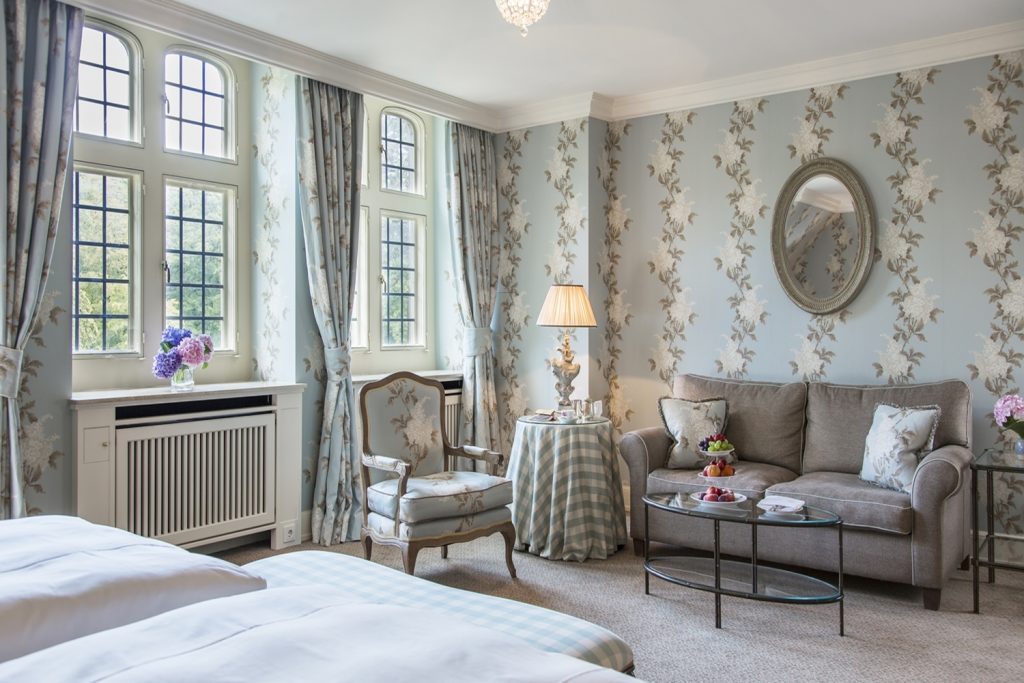 ---
Booking with Privateupgrades you receive more
Upgrade on arrival, subject to availability
Complimentary buffet breakfast for two guests
Complimentary lunch or dinner for two people
Early check-in/late check-out, subject to availability
Complimentary Wi-Fi
PrivateUpgrades is a well-established renowned luxury hotel online booking platform offering amazing deals and benefits. Providing the absolute best in over 2000 luxurious hotels worldwide. PrivateUpgrades, certainly epitomizes excellence in service and luxury hospitality, by ensuring top-of-the-line luxury when staying at the world's best hotels.
Most noteworthy, Privateupgrades provides members with a wealth of special extras to make any trip truly memorable. These exclusive complimentary experiences and benefits are in addition, to the everyday services that typically come when you book a luxury hotel stay.
Furthermore, extending what is above and beyond in added-value benefits. Such as free nights, upgrades, free breakfast, airport transfers, rate discounts, complimentary Spa treatments, and so much more.