There is nothing like heading on a summer road trip. The feeling of warm air tingling your face. Getting off the beaten track and exploring the beauty of the world. Stopping wherever and whenever you want. It is not difficult to see the allure of road trips.
If you are not sure what to do this summer, we have an excellent idea – go on a Ritz-Carlton road trip in California! From Lake Tahoe to Palm Springs, you will experience the third largest state in the US in all of its glory.
In this article, we have included some of the most exciting stopping points you will have. But – if you wish to make your trip longer – you can also discover more parts of California, like San Francisco, Los Angeles, and others.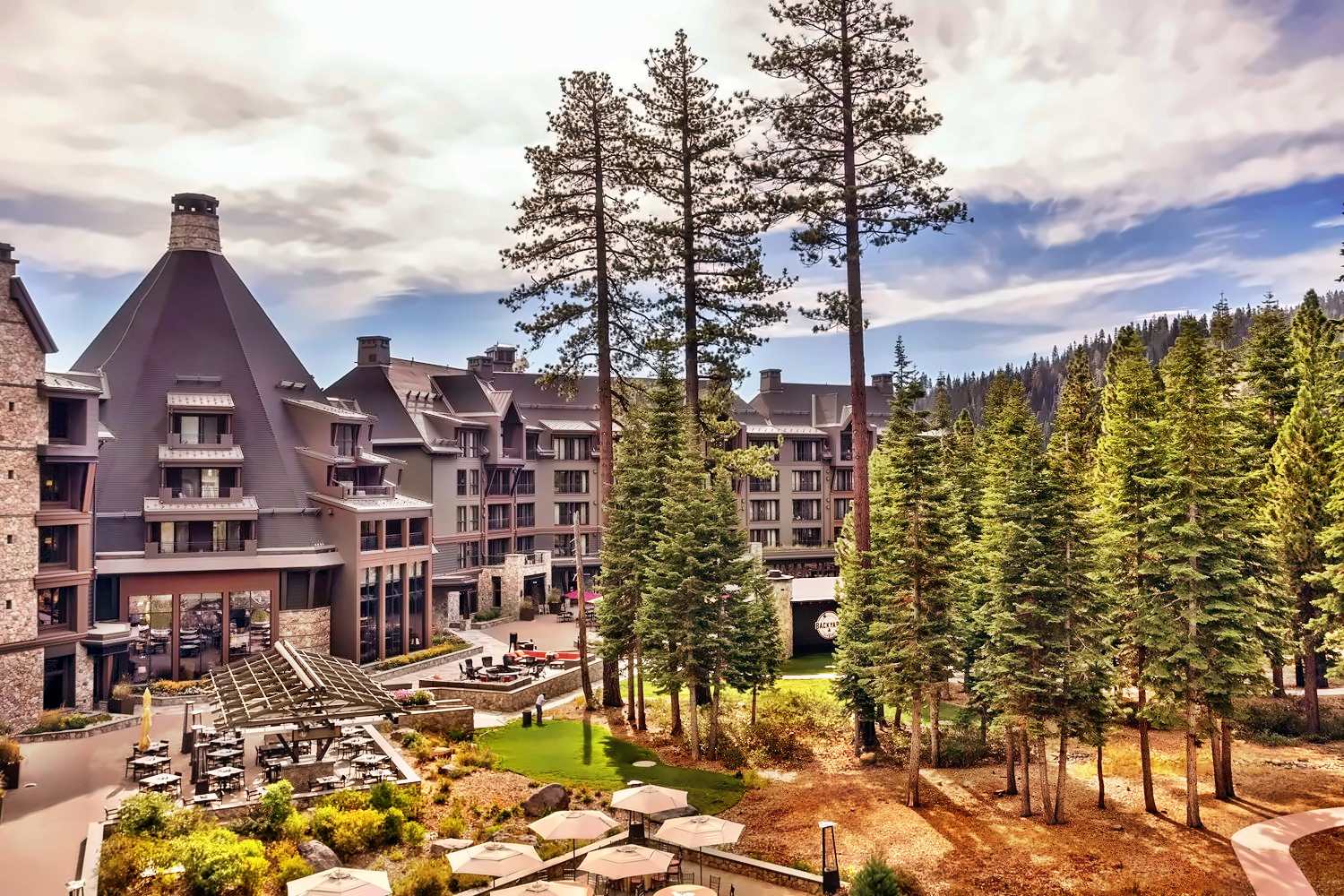 Ritz Carlton Lake Tahoe, Tahoe
The first stop in your summer California road trip will be the incredible Ritz Carlton Lake Tahoe. Set mid-mountain at the Northstar California Resort, the hotel will be an excellent destination regardless of the season. Guests may enjoy the finest level of luxury that Ritz Carlton is known for.
If you are adventuring together with the whole family or with a large group of friends, consider booking a two, three, or a four-bedroom luxury residence, which all include a fully equipped kitchen.
Ritz Carlton, Lake Tahoe will be the perfect stop for outdoors enthusiasts. Hike the Spur View Trail, enjoy fishing on the Truckee River, clear your mind on a kayak or paddleboard, or discover single-track mountain biking at Northstar – there is no shortage of what to do.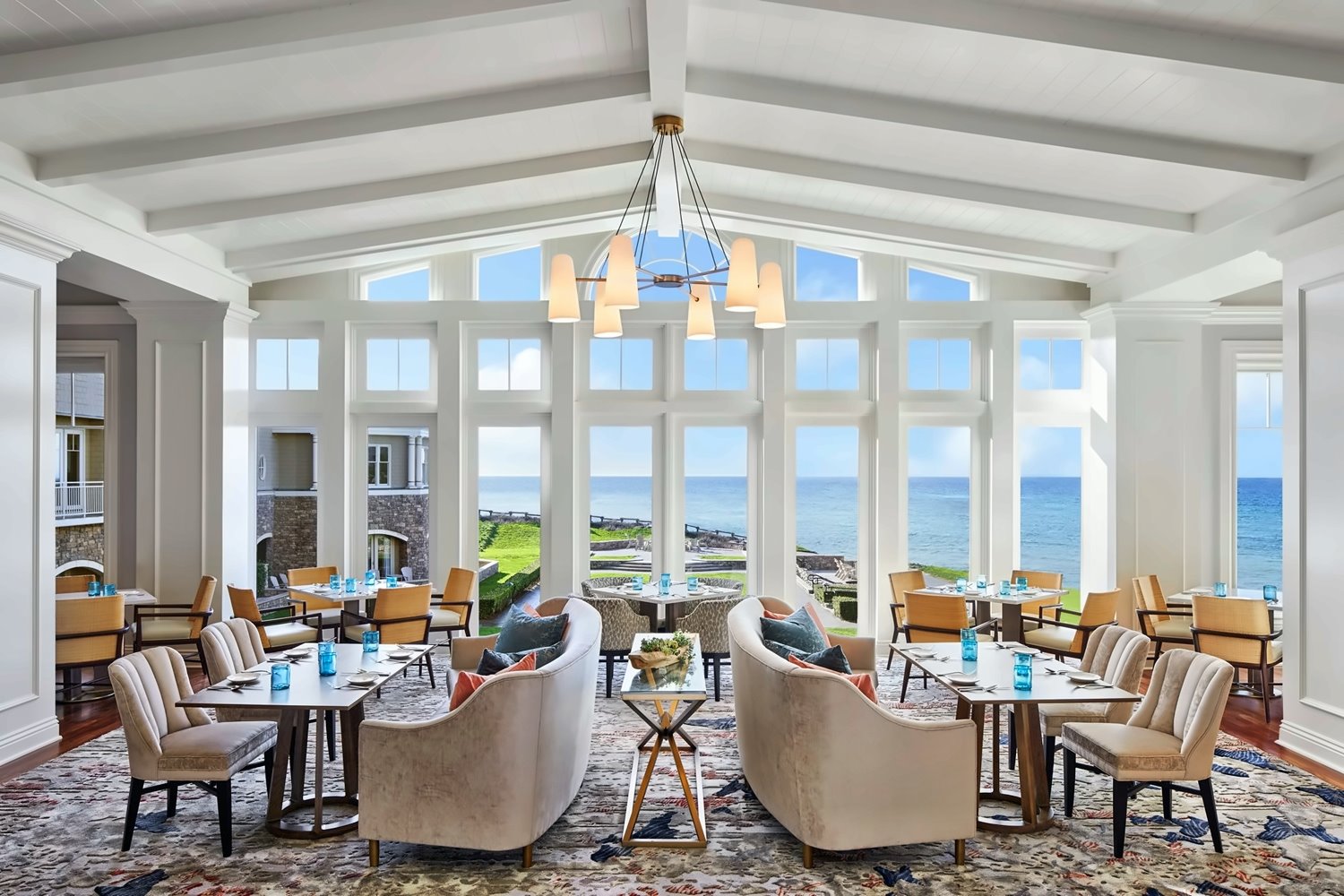 Ritz Carlton Half Moon Bay, Half Moon
Located on an impressive oceanside bluff, the Ritz Carlton Half Moon Bay is the perfect place to experience the natural beauty of Northern California. Since the resort is set close to all major points of interest like Silicon Valley, San Francisco, and wineries of the Santa Cruz Mountains, you are sure to have plenty of things to do.
So whether you decide to relax at the on-site spa, feast on organic culinary offerings, roast s'mores, or challenge yourself on one of two championship golf courses, Ritz Carlton, Half Moon Bay will be a pleasant surprise.
To get an even more special experience, book the Ocean View Terrace Fire Pit Guestroom, which features breathtaking ocean views, a private outdoor terrace, and even a gas fire pit set.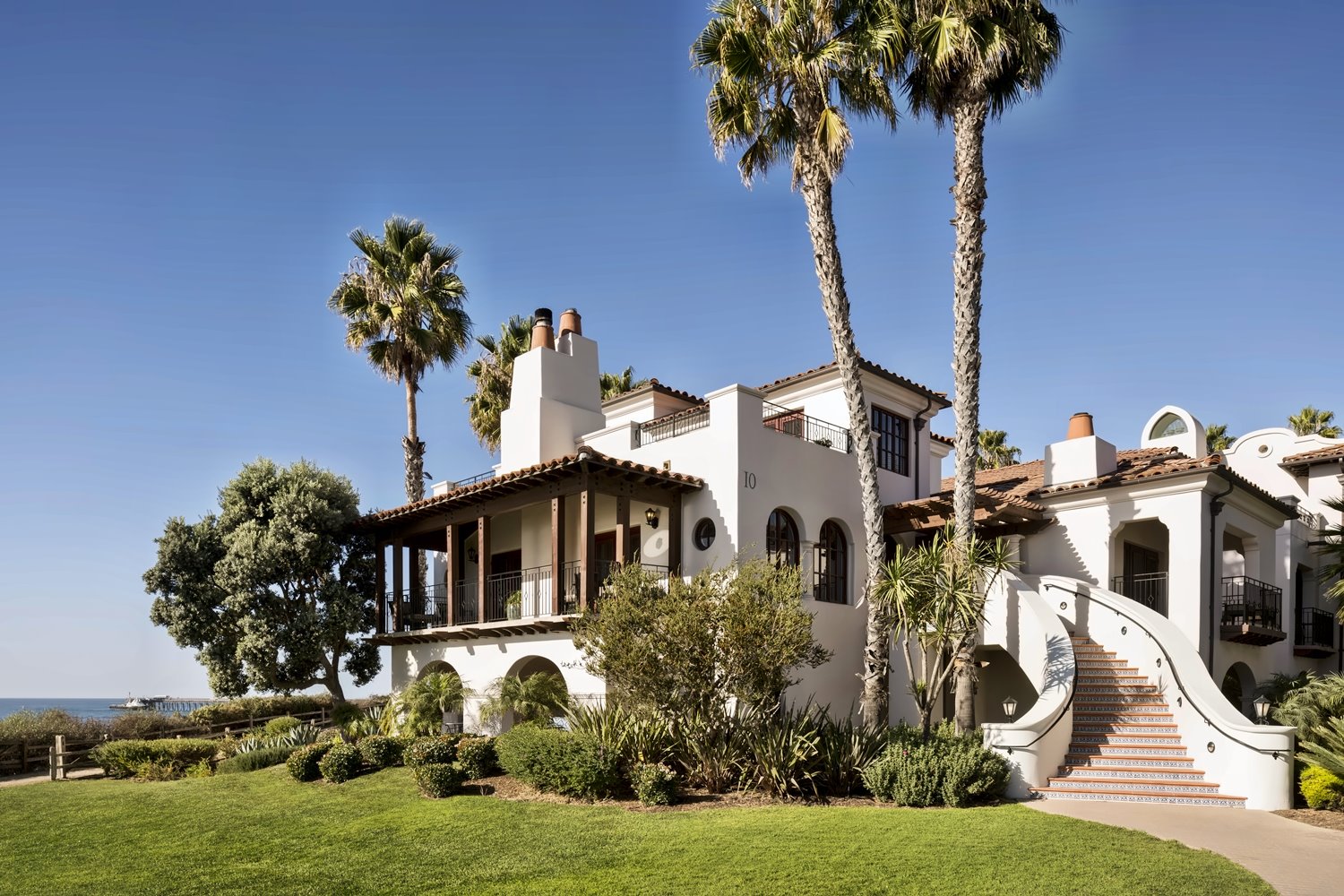 The Ritz Carlton Bacara, Santa Barbara
Continue your road trip and set aside time to stop at Santa Barbara. With incredible hiking, fine dining culture, and nightlife opportunities, the American Riviera has something to offer for every traveler. When you have done a bit of exploring, head to the Ritz Carlton Bacara.
The 78 waterfront acres include Mediterranean-style resort accommodations. Some rooms come with an ocean view, while others – with a garden view. At the Santa Barbara resort, the Pacific is the main focus and inspiration.
Whether you visit the accommodation's restaurants or spa, you will see glimpses of it on every corner. Have fun hiking, biking, wine tasting, sailing, and playing tennis – at the Ritz Carlton, Bacara, it is impossible to feel bored.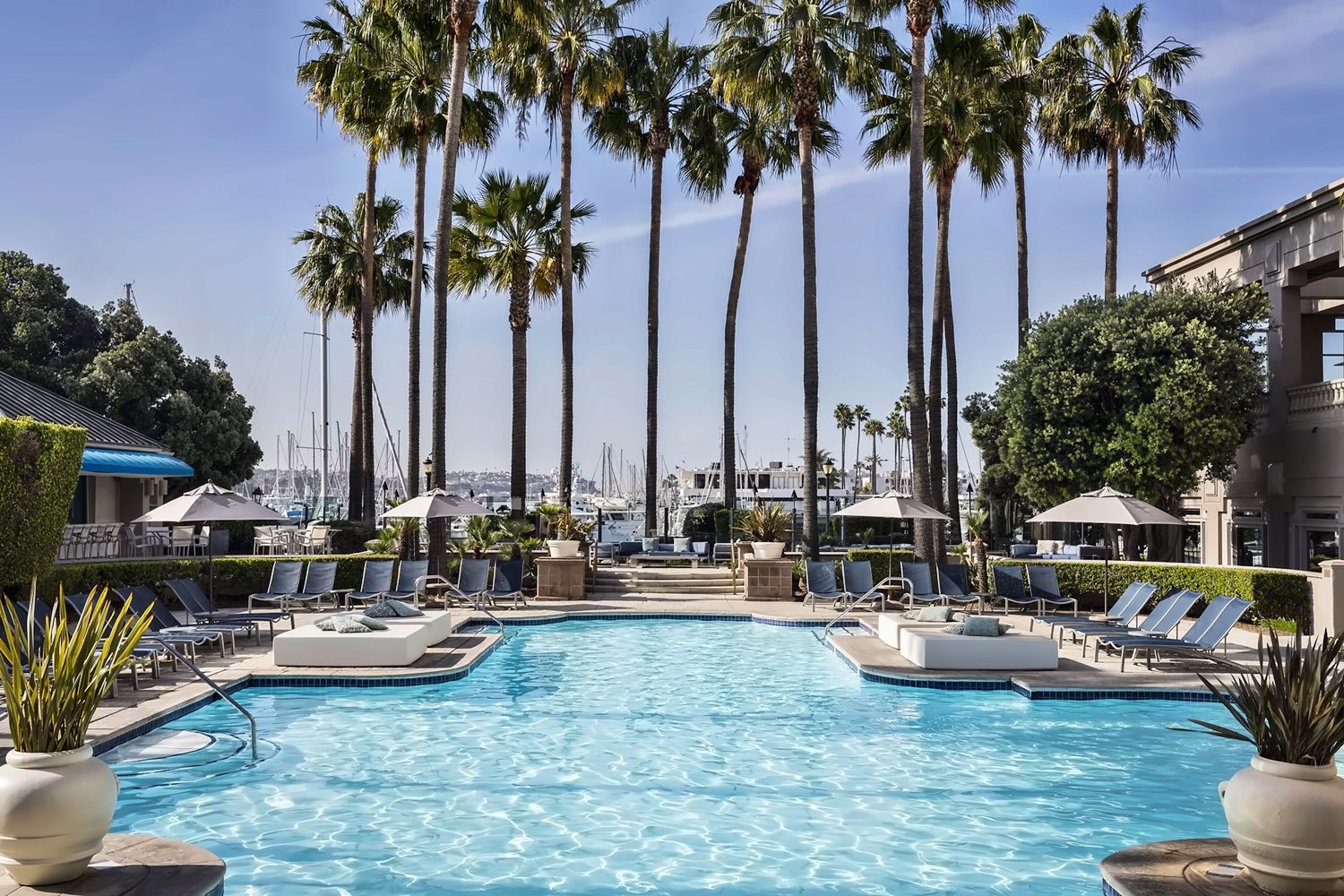 The Ritz Carlton Marina del Rey, Los Angeles
Once you have had enough of Santa Barbara, your adventure should continue in Marina del Rey, a charming coastal community that offers the best of Los Angeles – stunning beaches, impressive yachts, and delicious restaurants.
Did you know the port is North America's largest man-made small-craft harbor? What makes it so great is the fact LA's most popular tourist attractions are just around the corner. The best place to stay in the area is definitely the Ritz Carlton Marina del Rey.
Admirers of lavish design will enjoy its interior, which reflects the tranquility of Southern California. Whether you are traveling solo, with your loved one, or with the whole family, the accommodation offers a plethora of activities. Waterfront tennis, bicycle rentals, Sisley Spa, and waterfront saltwater pool are just a few examples of the magic you can experience.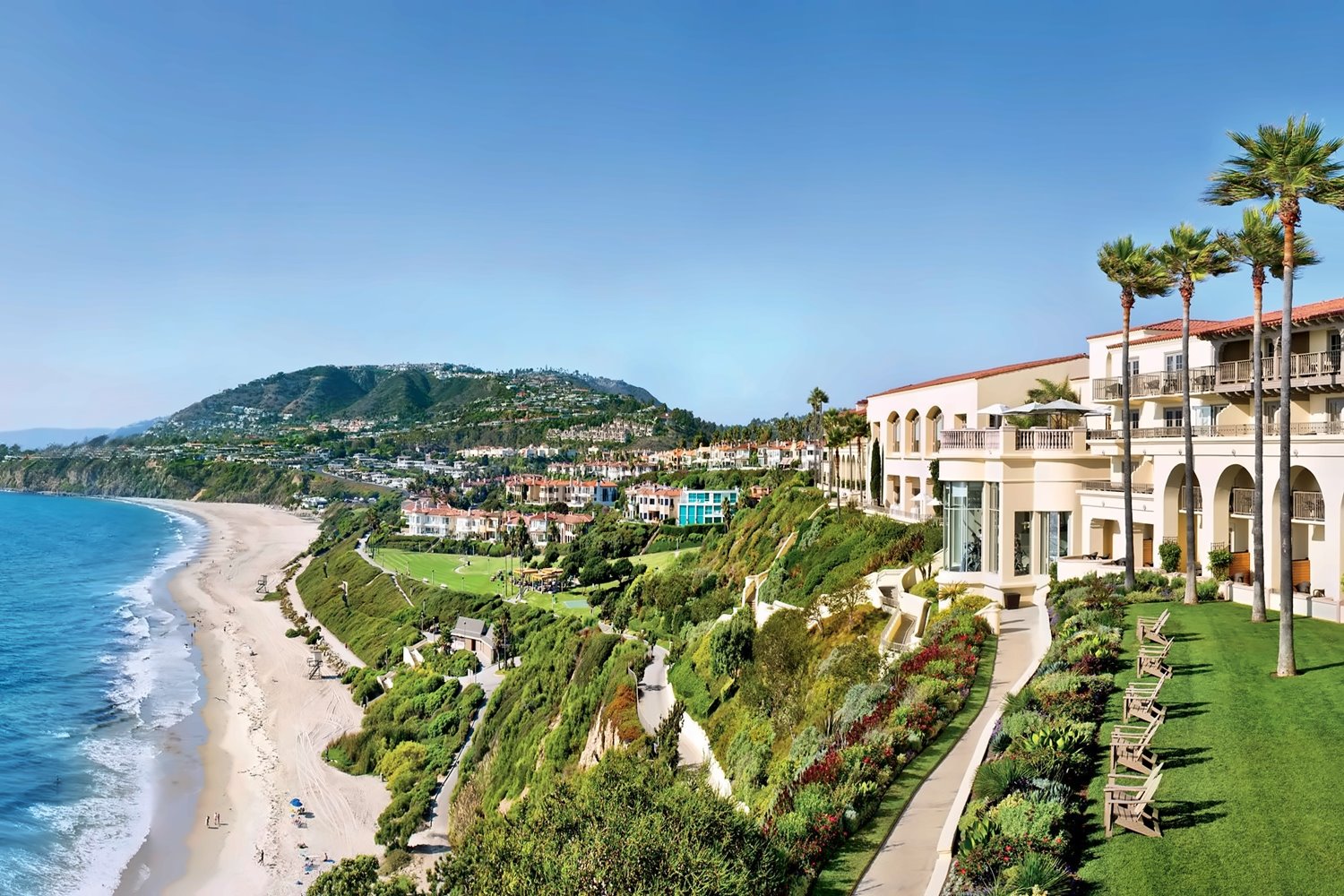 The Ritz Carlton Laguna Niguel, Dana Point
Craving a beach getaway? There is no better place to go than the Ritz Carlton Laguna Niguel. Overlooking the Pacific Ocean, it is a hotel that can be a destination itself. From the property, direct ocean paths lead to Salt Creek Beach, which is a surfer hot spot.
Wherever you go – your room, restaurant, indoor or outdoor venues, you will be enchanted by awe-inspiring ocean views. A highlight of the Ritz Carlton, Laguna Niguel is its local artwork, which can be found all around the premises. Dana Point is known as the "Whale Watching Capital of the World". When staying in the area, going on an excursion to see the beautiful animals is a must.
The Ritz Carlton Rancho Mirage, Palm Springs
The next place on your California road trip itinerary is Palm Springs. Renowned for its natural hot springs, incredible restaurants, golf courses, and fantastic weather, it has been a loved travel destination for many Hollywood stars.
The Ritz Carlton Rancho Mirage, located just above Coachella Valley, will be a perfect ending to your adventure. Modern design combined with the desert atmosphere is an excellent recipe for an epic vacation. Like in other Ritz Carlton accommodations, there are many fun activities available.
Experience the BMW Performance Center Driving School, head to the Living Desert Zoo and Gardens, hop on a 4×4 adventure Red Jeep Tours, or – perhaps – explore one of the hiking trails, which start right in the backyard of the stunning hotel. Whatever you choose to do, you are in for a fantastic adventure!
This summer, hit the road and let all of the world's worries disappear! There is something magical about the wind in your hair, and the sense of freedom road trips offer.
Book your Ritz-Carlton stays through PrivateUpgrades to enjoy additional benefits. By becoming our member, you can make use of promotions, free nights, rate discounts, and complementary experiences.
Are you ready for your next adventure?