Taste The Best Fast Fired Flavors With Our Legendary Chef Jean Georges Vongerichten
La Mamounia Hotel is excited to announce its partnership with globally famous French Cook Jean-Georges Vongerichten, known for his fondness for mixing extraordinary ingredients.
Great flavoring recipes have pleased New Yorkers, especially for over 30 years. Besides, his capabilities spread out afar from the kitchen. He is a well-known entrepreneur and liable for setting up his cooking business worldwide. Also, the hotel is a renowned fortress and a part of Marrakesh, known for its history, culture, and colors.
A tale is full of a life span that allows experiencing the magic of Morocco's way of living.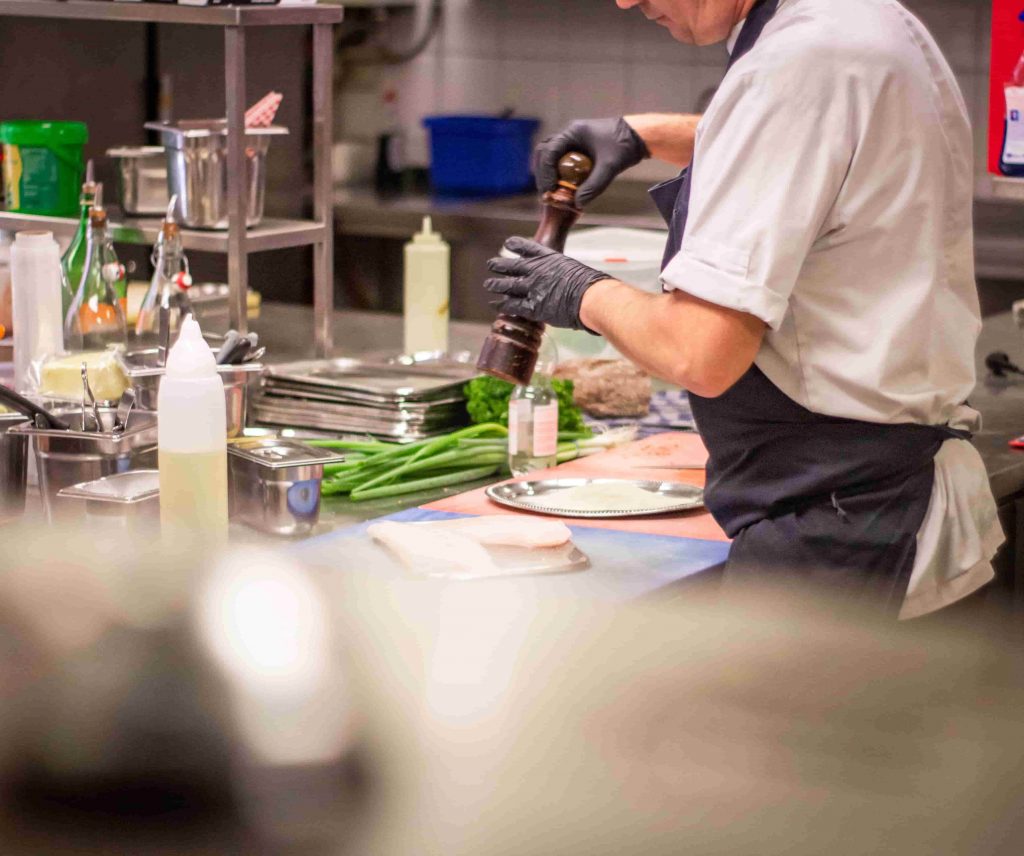 Accommodations at La Mamounia Marrakech
La Mamounia presents the classic leisure and amenity of a remarkable hotel. It is nearby the Jemaa el-Fna quadrangle in Marrakesh. The rooms enhance the unbelievable sights of Parks, mountains, and the Mosque Koutoubia. Thus presenting a blend of Moroccan Living Styles. Similarly, Lodges are in the splendid parks of this five-star hotel. Likewise, three out-class villas a bit away from Marrakesh Medina offer an ideal giveaway along with all perks of a five-star hotel.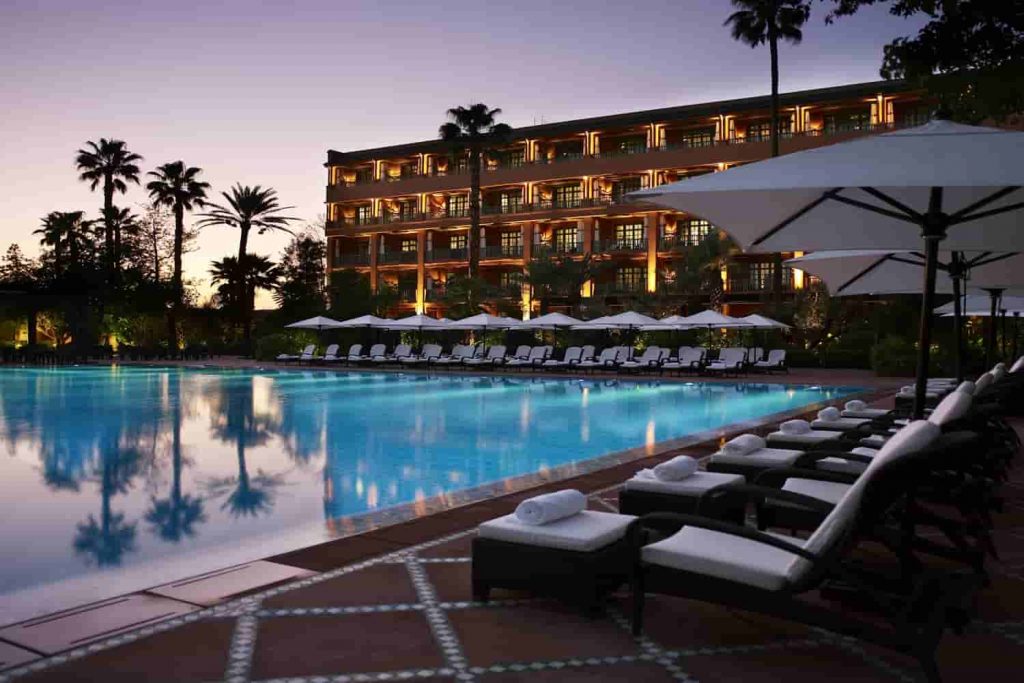 La Mamounia Restaurant Offers Dining in Four Unique Flavors
Taste the unique and different flavors of our four restaurants. You can taste the whole oriental and traditional Moroccan food from Le Marocain. At Le Francais now, you can taste the exquisite and heavenly French food of world-renowned Chef Jean-Georges Vongerichten. Also, he will announce two innovative cafeterias in this hotel. One is Italian trattoria, and the others will be ab Asian inspired by South East culinary culture. Likewise, L'italien and Le Pavillon present a variety of cooking specialties, a perfect combo of spices, flavors, and culture.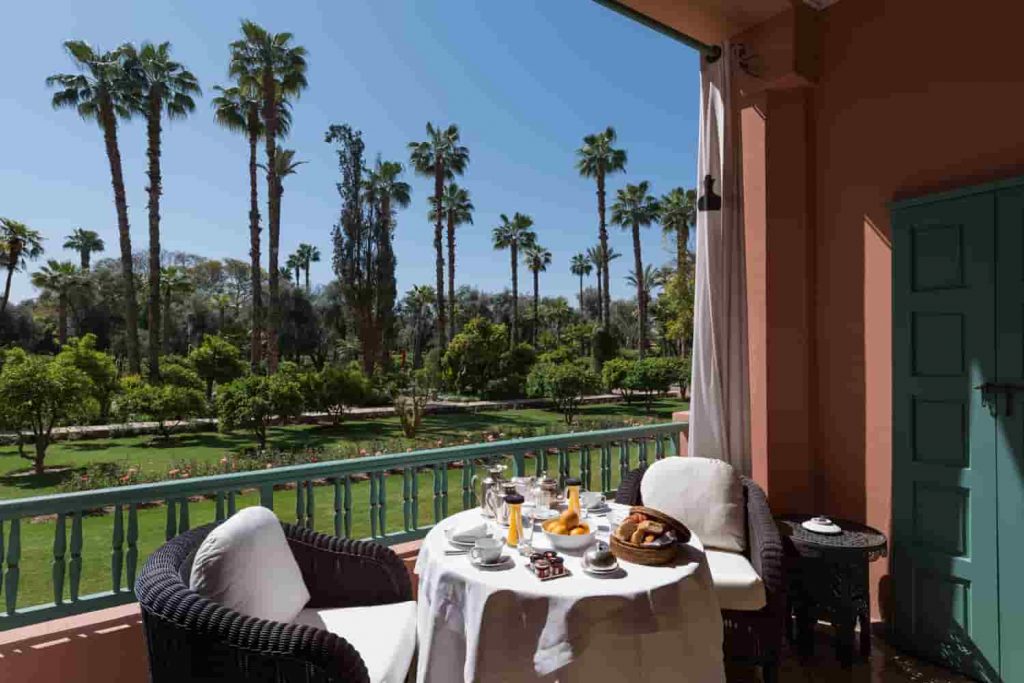 La Mamounia Spa
Enjoy the definitive and traditional Moroccan living style by visiting La Mamounia Spa. You can relish the historical customs of hammam along with the blends of natural products and modern procedures in the core of Marrakesh. Alternatively, this Spa is the best way to lie down and relax.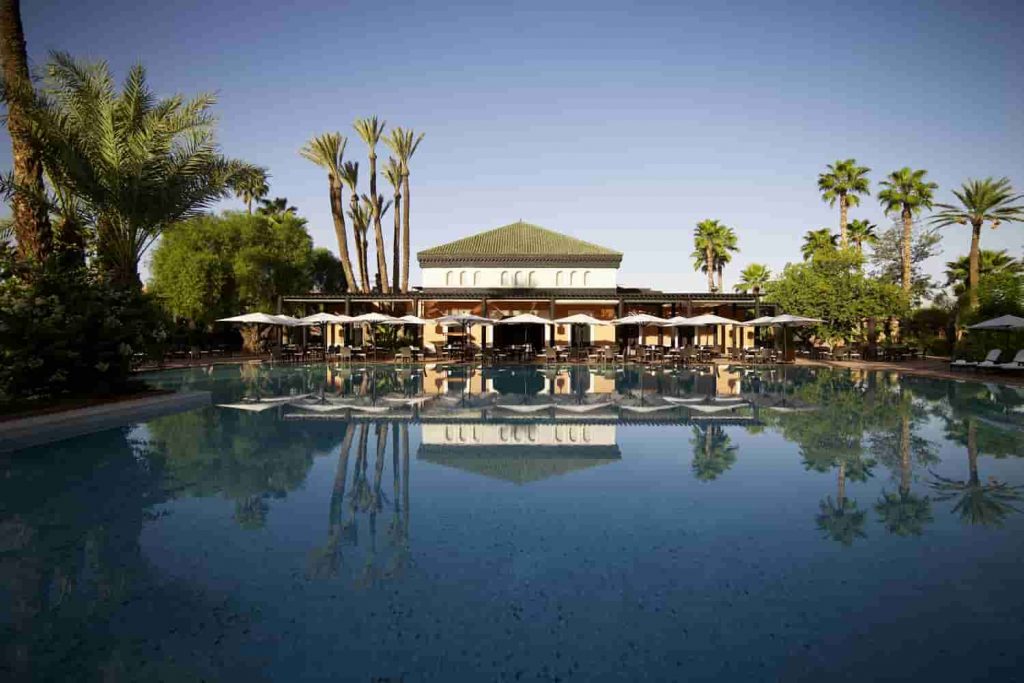 La Mamounia Boutique
It's time to stay a bit more at this palace by experiencing its out-class Boutique. Besides, you can glance at various Moroccan traditional clothes, ornaments, scents, sports-related things, perfumed candles, copperware, and more. So relish their grace, elegance, and wellness.
PrivateUpgrades Offer Online Bookings with Additional Benefits
A well-established renowned luxury hotel booking platform is offering amazing deals and benefits. PrivateUpgrades is committed to providing the best in over 2000 luxurious hotels worldwide. Moreover, PrivateUpgrades certainly epitomizes excellence in service and luxury hospitality.
Ensuring top-of-the-line luxury when staying at the world's best hotels, PrivateUpgrades offers that and so much more – providing members with a wealth of special extras to make any trip truly memorable.
These exclusive complimentary experiences and benefits are in addition to the everyday services that typically come when you book a luxury hotel to stay – extending what is above and beyond in added-value benefits, such as free nights, upgrades, free breakfast, airport transfers, rate discounts, complimentary spa treatments, and so much more. You can enjoy the best deals with additional VIP benefits while booking La Mamounia hotel with us.