There is a reason so many people fall in love with surfing. The activity offers a rich experience of riding the waves and enjoying a high adrenaline rush.
To ensure you have a good surfing trip, packing your surfboard isn't enough. You must find the right destinations with the perfect waves. Some places are better suited for beginners, while others – for experts.
A surf trip requires detailed planning and preparation, luckily for you, we've done some of the work in your place! Here are the best travel destinations for surfing enthusiasts. From sunny Sri Lanka to diverse Hawaii – you will have the time of your life.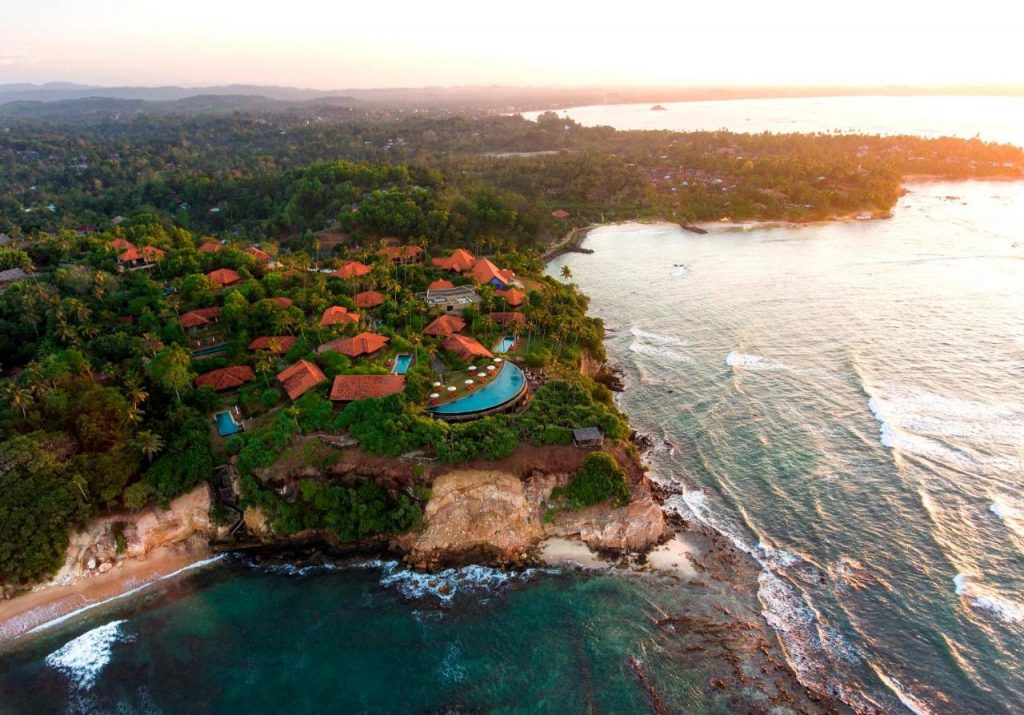 Sri Lanka
Those who wish to learn surfing won't be disappointed by Sri Lanka. Everything is perfect here. The ocean, the beautiful nature, the friendly locals, and the surprisingly low prices. So, where to surf in Sri Lanka?
If you plan to visit Sri Lanka between November and March, head for the southeast coast. If your holiday is between April and October, go to the east coast. In winter, the most popular surfing spot, Hikkaduwa, turns into an actual party center. It is famed for its charming surfing community. You should experience it!
To the south are the other surfing spots of Midigama, Weligama, and Mirissa. Midigama and Mirissa have reef waves and are, therefore, not suitable for starting lessons. Weligama, however, has beach waves. They are excellent for first lessons.
From April to October, you can surf on the east coast as far as the town of Potouville in the Amparas region. There are not as many tourists, and parties are rare. But don't let that discourage you! The surf spots are less crowded and great for more experienced surfers.
Currently, the political situation in Sri Lanka is quite unstable. Before planning a trip, check for the latest updates.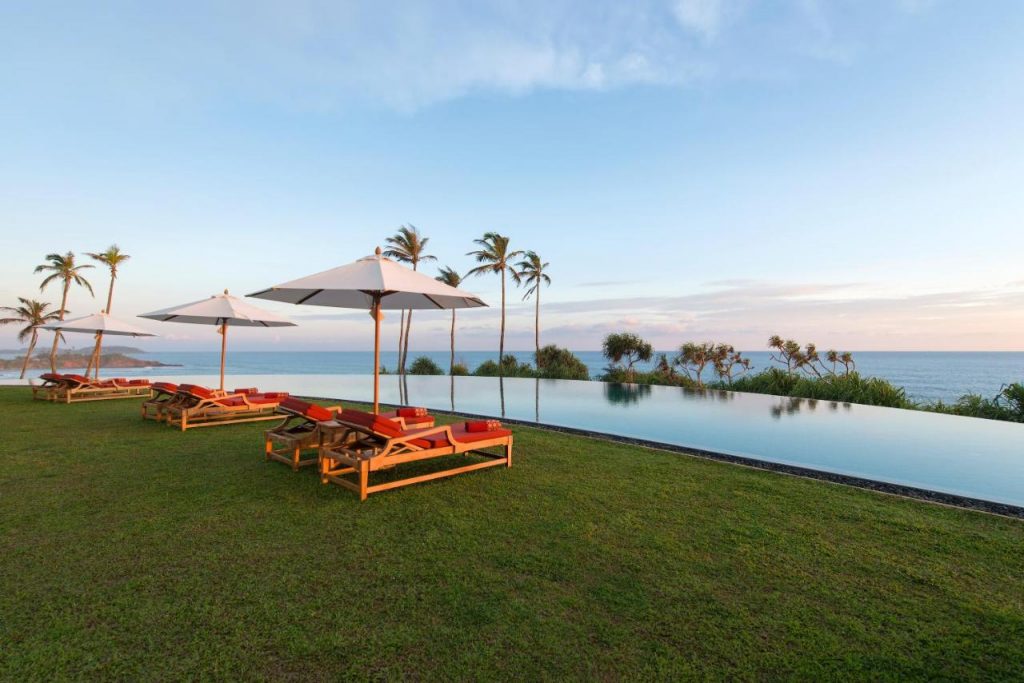 Cape Weligama
So, where should you stay on the dreamy island? We have an idea – Cape Weligama.
The hotel is set in 5 hectares of beautifully landscaped gardens with exotic plants and shady palm trees. Expect stunning vistas!
Built in a traditional Sri Lankan village style, the hotel is part of the prestigious international association Relais & Chateaux and offers guests various modern services.
Spacious and comfortable suites and villas with verandas and pools, restaurants and bars with ocean views, spa and fitness centers, kids club, and plenty of activities for all tastes. From excellent diving and deep-sea fishing to whale watching – choose what you please.
Cape Weligama is an oasis of luxury in a fabulously beautiful part of Sri Lanka!
What about PrivateUpgrades member benefits? You will get:
Room upgrade on arrival, subject to availability
Complimentary full breakfast for two guests per room served in the hotel restaurant.
Complimentary 50-minute massage for two guests per room per stay
Early check-in/late check-out, subject to availability
Rates at the hotel start from $581 per night.
Indonesia
Why is Indonesia the most popular surfing destination in Asia and, perhaps, even in the world? The country is closer to the equator, which has a significant influence on the currents. That means surfers will find waves of all kinds there.
In Indonesia, you will always have a good time. The best places for surf lessons in the beautiful country are Sumatra, Java, Bali, Lombok, Sumbawa, Flores, Mentawai, and Timor. Our tip is to visit one of the hundred smaller islands that hide a surfing paradise. They are truly spectacular!
The best part – surfing season here is year-round!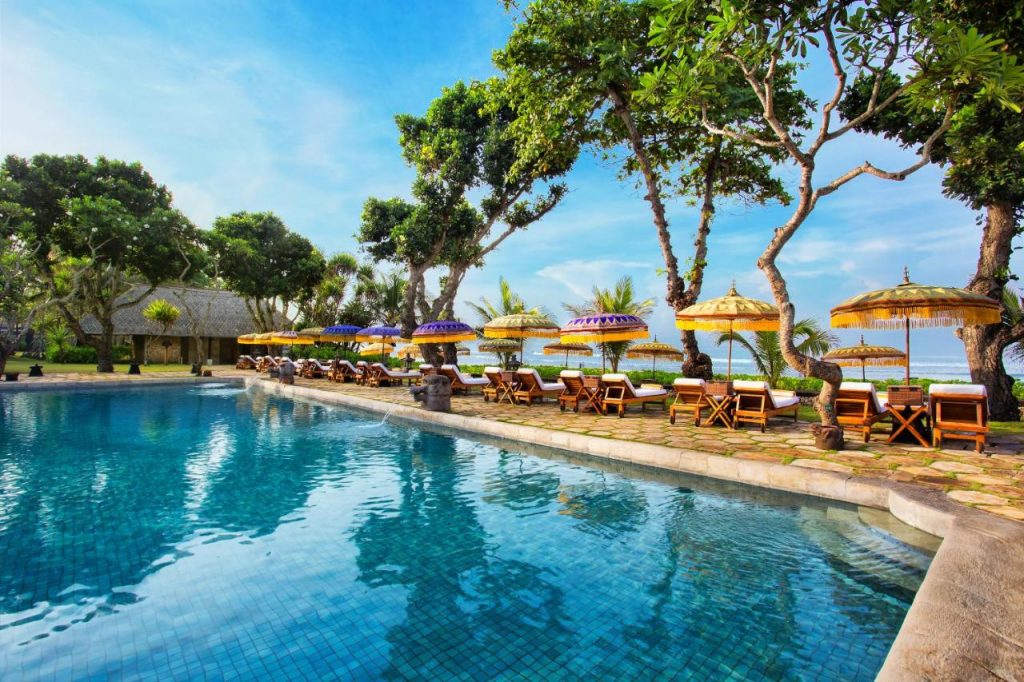 The Oberoi Bali
Holidays at the Oberoi Bali 5*Luxe  can be truly unforgettable. The unique atmosphere of a tropical fairy tale will enchant the whole family. Comfortable rooms and service at the highest level – that is what you will find at the Oberoi Bali.
The magnificent hotel is surrounded by the snow-white shore of the Indian Ocean and emerald greenery. This hotel complex is soaked in the exoticism of Indonesia.
Here everything – from the architecture of cottages and villas to decor and design – corresponds to the general traditions of the island of Bali. That, of course, creates a unique experience.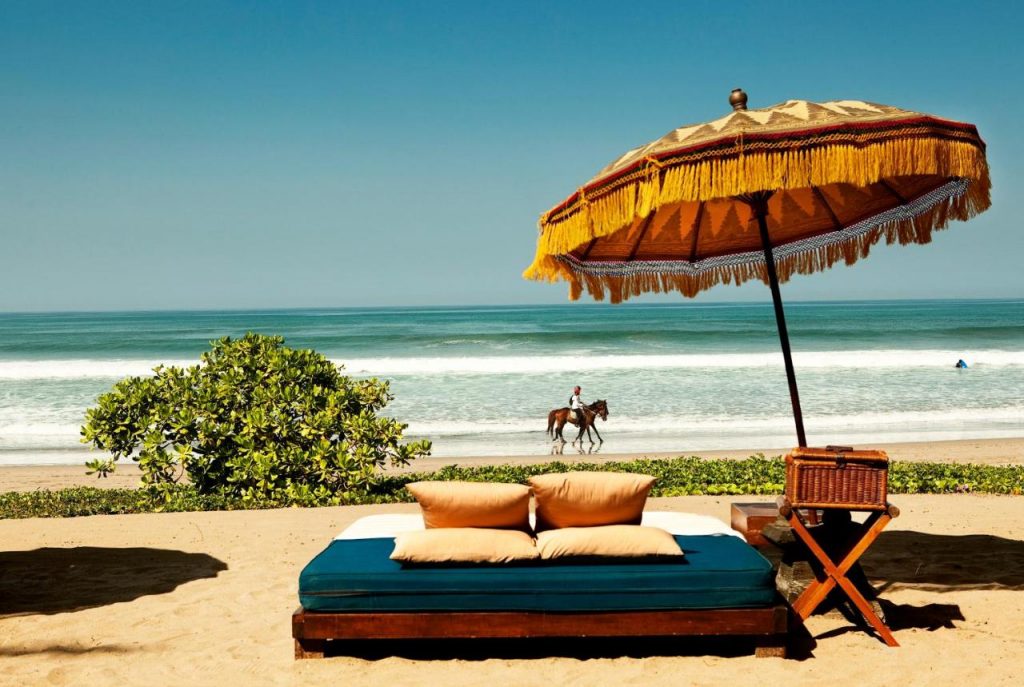 Where to surf in Bali? Canggu, Seminyak, and Uluwatu are known to be surfer hot spots.
As a PrivateUpgrades member, you can enjoy:
Upgrade on arrival, subject to availability
Daily full breakfast for two guests per bedroom
One 60-minute massage for two guests, one per stay
Early check-in/late check-out, subject to availability
Rates at this hotel start from $588 per night.
Pipeline, Oahu, Hawaii
If you'd ask surfing pros which is the best surfing destination, you will certainly hear Oahu. Every surfer's dream is to conquer the great peak of Pipeline, the king of all waves.
It is one of the biggest waves in the world, so it seems logical that it should be found on Oahu, the island where surfing was invented. The waves grow by more than six meters. Moreover, sharp, isolated coral reef forms their shallow base.
You will witness one of nature's most remarkable formations if you are brave enough to conquer this perfect tubular structure.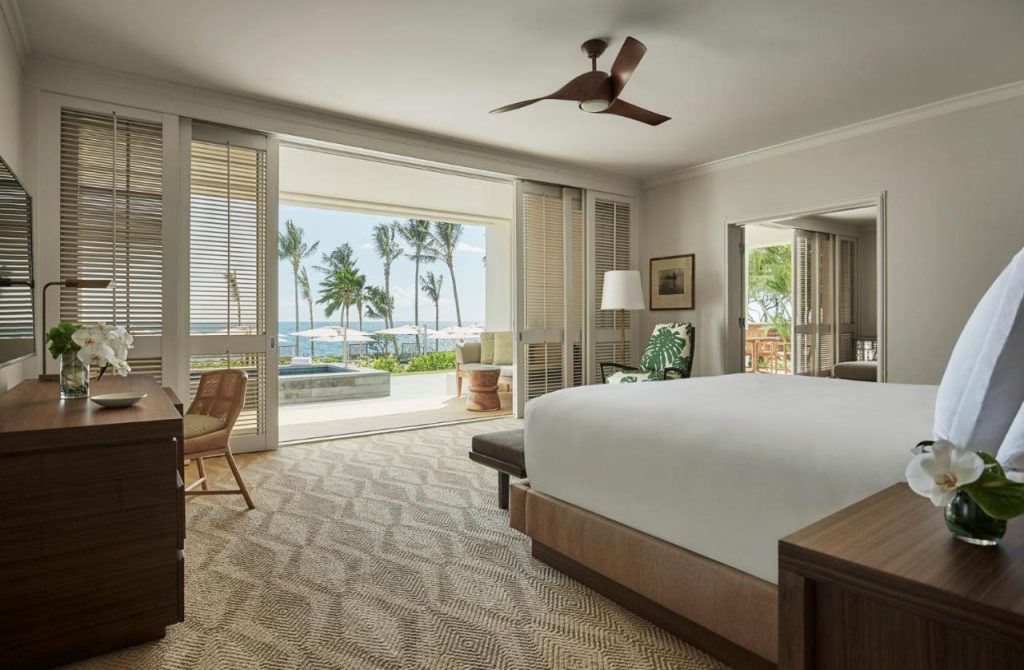 Four Seasons Oahu at Ko Olina
An excellent choice for a beach vacation on Oahu is Four Seasons Oahu at Ko Olina. The beautiful hotel is located on the island's southwest coast. You will be amidst an extraordinary landscape of wilderness about 40 kilometers from Honolulu.
The name of the place where the hotel is located – Ko Olina – translates from Hawaiian as "a place of joy." The hotel really does live up to the name.
Here, you will find modern interiors that retain a colorful Polynesian spirit. Panoramic windows of the light-filled rooms offer spectacular views of the island's ocean, mountains, and rainforests.
Excellent restaurants, extensive, well-designed grounds, an excellent spa, golf courses, and tennis courts. It has everything to set a new standard for beach vacations on the island.
A rare feature is the picturesque lagoons with calm, clear water. Even if you don't enjoy surfing, you'll have a great time!
Here are the advantages you can enjoy as our member:
Upgrade on arrival, subject to availability
Continental breakfast daily for two per room served in the restaurant (daily credit up to $32 per person)
Spa credit of $100
Experience more of Oahu with an overnight credit of up to $200 for the resort's food, beverages, and entertainment
$50 credit when staying in a guest room
$100 credit per stay in a junior suite
$200 credit when staying in a deluxe one-bedroom suite
Prices start at $1058 per night.
Experienced surfers usually have their preferences, which include everything from the cost of the holiday to being able to find the giant waves to surf.
If you are still undecided about your next holiday, take a look at our ideas! We'd love to help you plan the perfect surfing trip. Contact us here.