For adventurers who want to do something more unusual on holiday than lounging on a sunny beach, there are opportunities all over the world.
Every trip has the potential to be magical. But if you want something more sophisticated, a luxury trip is the only one worth taking.
Go to untouched corners of the Earth, see things beyond your wildest dreams, and get valuable lessons you cannot seek otherwise. Here are luxury destinations that are becoming more popular by the day.
Yosemite Valley, USA
One of the most beautiful places in the world is in California's most picturesque glacier valley.
Decorated with crystal waterfalls, clear lakes, and lush vegetation, the vast valley is home to many hotels, campsites, and other tourist attractions.
Yosemite Valley is only 11 km, which is less than 1% of the park's total area. Still, this is where 90% of tourists go. Yosemite's unique topography, its steep rock walls, and many waterfalls are a credit to the glaciers that created this protected natural area.
This region in California is full of lakes, waterfalls, and dense forests. Here is where you will find the largest trees on Earth, the sequoias. There are about 230 species of birds and 80 species of rare animals, including lynxes and white-tailed deer.
If you wish to have a luxury vacation, this is the perfect destination!
Saint Moritz, Switzerland
Luxury holiday destinations usually mean tropical island oases, but they can look different and be just as glamorous.
One such example is St. Moritz in Switzerland, one of the most famous ski destinations on the planet. Located in the Albanian Alps, it is home to the first ski lift and Switzerland's first electric lights.
The resort consists of two parts – St. Moritz Dorf (1822) and St. Moritz Bad (1772), set on the lake. Together with Gstaad, it is the most famous and aristocratic of all Swiss ski resorts. St. Moritz is where royalty, billionaires, politicians, and showbiz stars head for a vacation.
The high price puts many people off St. Moritz, but those who stay are attracted by the opportunity to enjoy skiing at the highest level. One and a half million tourists visit this town of just 6 000 inhabitants. So where should you stay in St. Moritz?
Badrutt's Palace Hotel
The Badrutt's Palace Hotel, surrounded by majestic primeval nature, has long been considered a symbol of the center of St. Moritz. A favorite destination of celebrities and royalty since its opening in 1896, Badrutt's Palace Hotel offers 114 rooms. Its 42 suites have an extraordinary panorama of the Swiss Alps.
The hotel values exclusive style, sport, culinary arts, and fashion. It spoils guests with its professional service and traditional elegance in an atmosphere of refined luxury.
Its location in one of the most interesting skiing areas in the world and a wide range of summer activities in the Alps make the hotel popular during both winter and summer seasons.
Guests relax at the Palace Wellness Spa, enjoy winter entertainment at the legendary King's Social House, and experience the elegant and world-famous cuisine of Chef Maxime Luvara at the hotel's restaurants or the nearby Chesa Veglia farmhouse.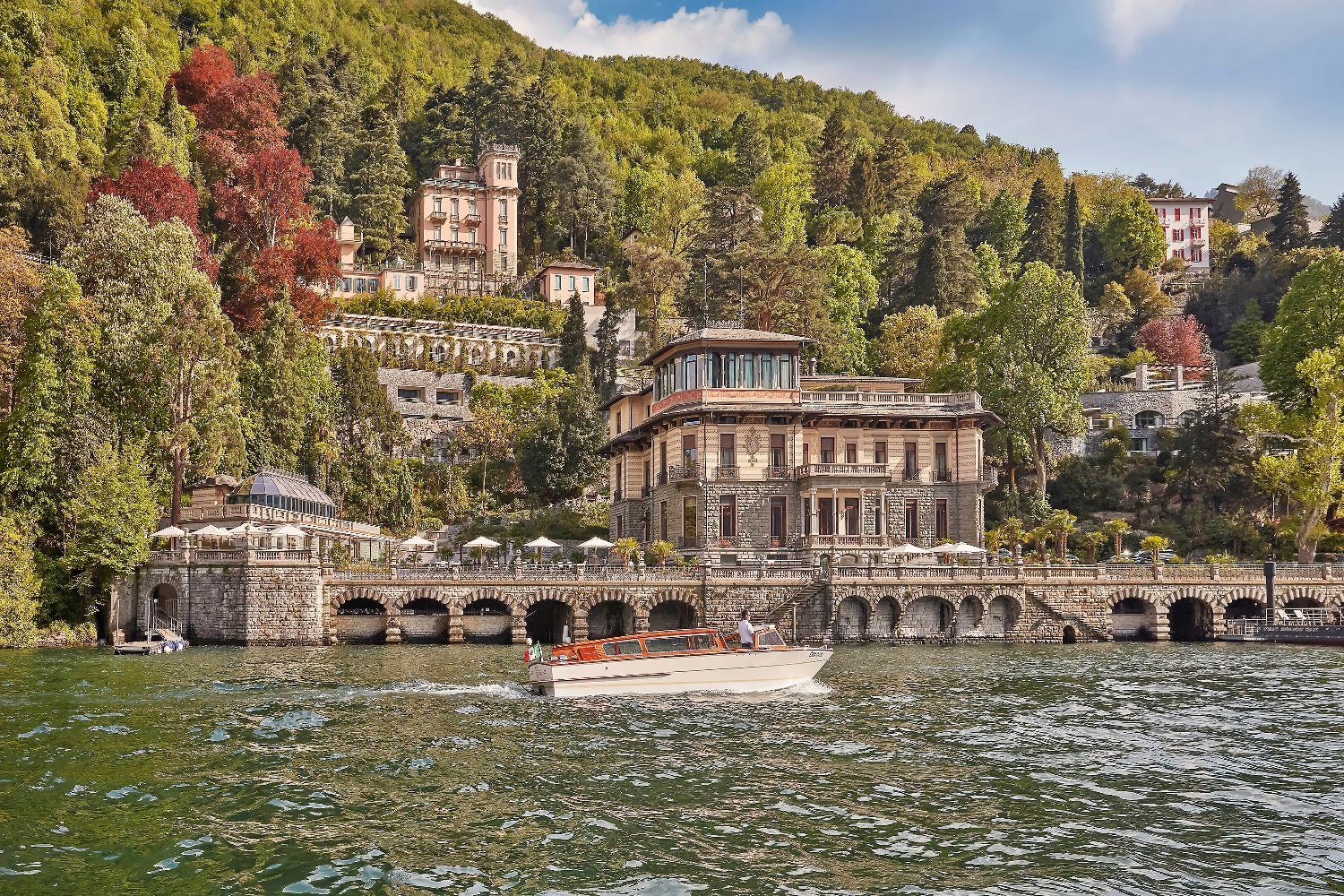 Lake Como, Italy
Lake Como was voted the most beautiful lake in the world in 2014. Beloved by the wealthy and admirers of true beauty, the famous lake is located in the mountains north of the country.
The area is surrounded by luxurious and expensive villas, although the lakeside towns still have the air of traditional Italian villages.
Did you know that Lake Como, located on the southern slope of the Alps, is the third largest lake in Italy? That's right. It is also one of the deepest lakes in Europe, with a bed about 200 meters below sea level.
The lake is a favorite holiday destination for many celebrities who have bought lavish villas surrounded by spectacular gardens.
But this picturesque and sophisticated place is also popular with tourists, as some villas and gardens are open to the public. For example, in Bellagio, one of the beautiful villages on the lake, the beautiful Melzi villa is more like a palace.
There are several exclusive resorts along the lake where you can relax in luxury if you wish to visit just for a holiday. Days here are usually spent admiring the colorful mountain villages, exploring the local culture, and participating in activities such as boating and golfing.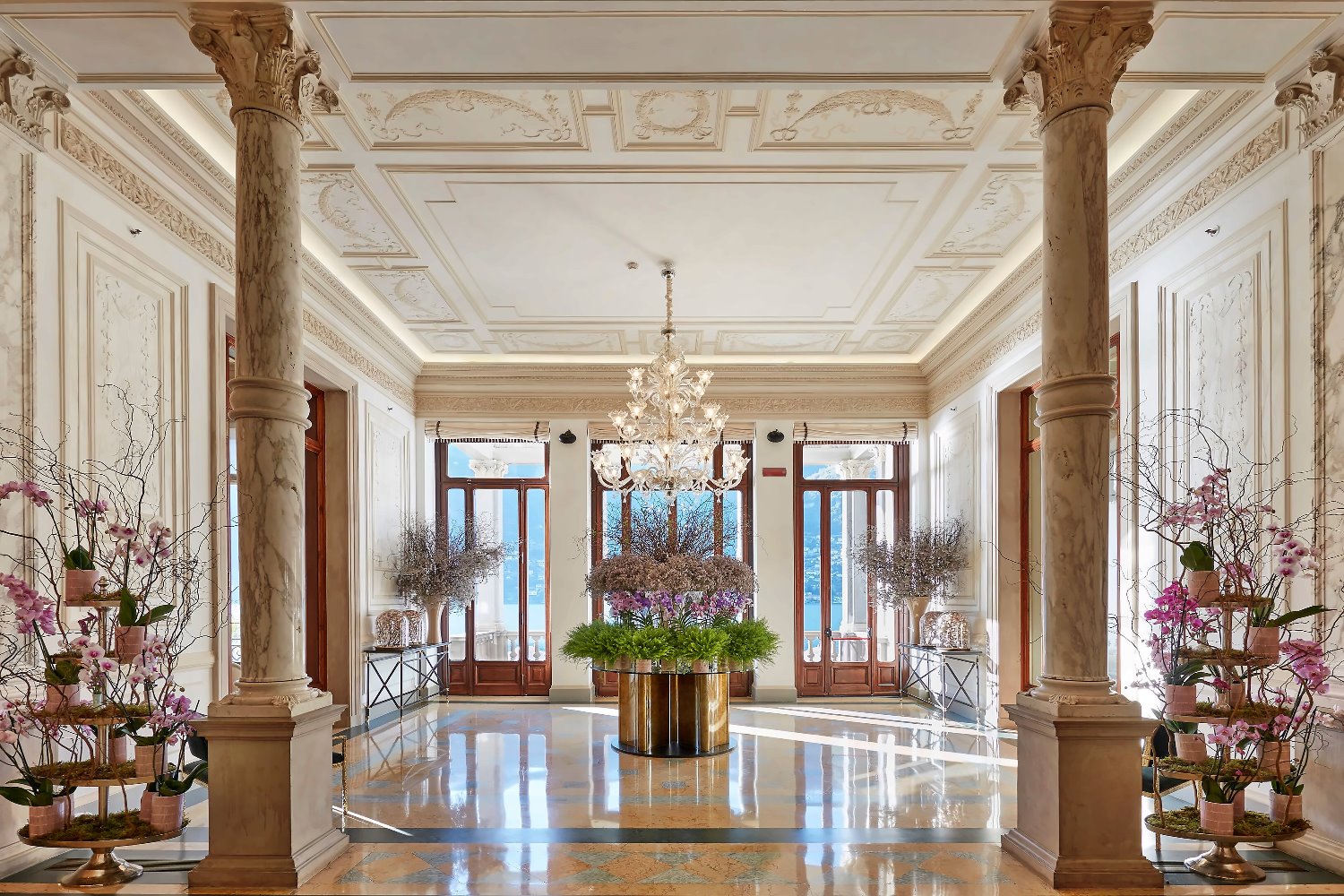 Mandarin Oriental Lake Como
One of the best hotels near Lake Como is offered by Mandarin Oriental. It consists of nine villas, which are excellent for a luxury family getaway. Although you are in Italy, the design of the hotel still has an East Asian touch.
Foodies will be excited to discover the hotel's Michelin Star restaurant L˜ARIA, which focuses on Mediterranean dishes.
After busy days spent by the lake, a must-visit place is the spa at Mandarin Oriental Lake Como. As you walk through it, you will see much of it has been inspired by the lake's fresh and crystal clear water. Enjoy an indoor pool, an outdoor pool, and get access to a fitness center that spreads over an area of 1300 sqm.
Azores, Portugal
People often wonder which country the Azores belong to. If you look at a map, you will see it is an isolated archipelago in the Atlantic Ocean. The Azores are considered to be a part of Portugal.
Made up of reefs and 9 large green islands covering a total area of about 2,300 square kilometers, it will be a fantastic travel destination for your next adventure.
These 9 islands are volcanic and are located between Portugal and the United States. The rich and famous come to the Azores to hike and bike, enjoy beautiful views, and see the many sights of this legendary hidden gem.
What makes the Azores so great
The Azores have a strikingly contrasting nature – vegetated cliffs, fancifully shaped lakes in volcanic craters, a blue ocean, dark volcanic sands, hibiscus, and hydrangeas blooming in rich hues.
Few corners like the Azores are left on Earth. There are no big factories on the islands. The land is cultivated by the inhabitants with their own hands, without using chemicals.
Here you can enjoy nature in its almost pristine form. The locals are very concerned about protecting the environment. It is no accident that in 1995 Azores received the European Union Prize for the preservation of pristine nature and development of ecological tourism. Many beaches of the Azores are marked by the 'Blue Flags'.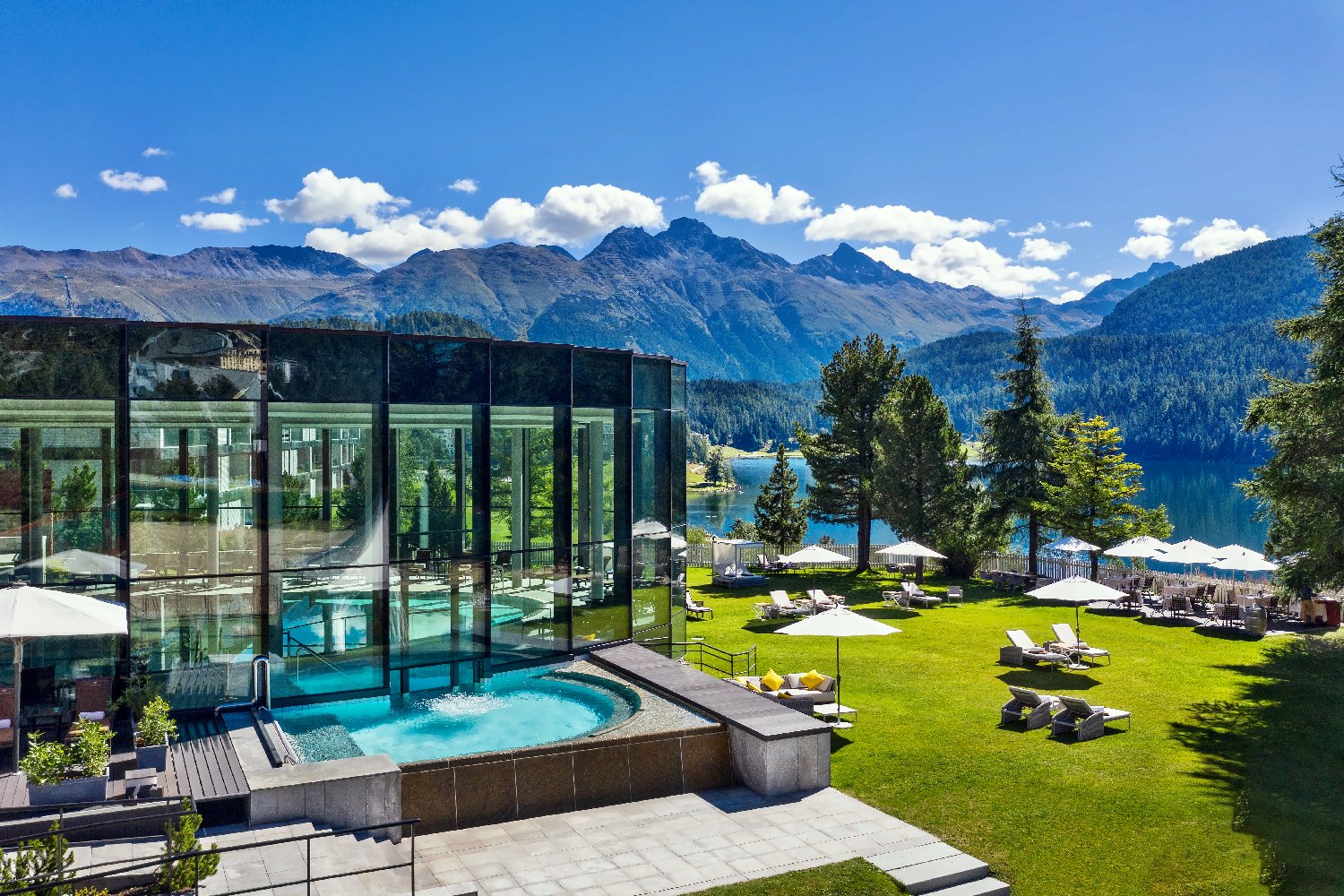 Our vast planet is full of places of unspeakable beauty that can sometimes take a lifetime to explore. There are natural attractions, man-made objects, famous resorts, and many options for entertainment.
Stormy waterfalls, majestic forests, the clearest reservoirs, dizzying mountain vistas, quaint ancient settlements, ancient castles, mysterious valleys – all this and much more is worth seeing at least once in a lifetime. Reach out to our team to book the luxury vacation of your dreams.