Ask any traveler – there's no place like Italy. In the stunning country, sights, tastes, and experiences are so incredible one visit is simply not enough. Prepare to indulge in the velvety goodness of tiramisu, the mouthwatering fresh pizzas, and the cool, smooth taste of gelato.
Not a foodie? There are plenty of other things to treat yourself to. Witness the stunning golden glow of Venice. Bask in the sophisticated elegance of Roman boutiques. Simply enjoy the mesmerizing sunlight streaming through the olive trees. Italy's natural beauty, cuisine, art, and style will leave you wanting more.
But if you've never been to the wonderful country, it can be difficult to know where to start. For your convenience, we've created the ultimate Italy travel guide that covers everything you need to know. From the most beautiful cities to the best luxury hotels in Italy – learn how to plan the perfect trip to the land of pasta.
The best time to visit Italy
To experience the best of Italy, you should time your visit just right! When you should travel to the beautiful country depends on what you'd like to do.
Experience the true essence of Italy by timing your visit just right! Spring (March-May) and autumn (September-November) are the sweet spots that offer the perfect blend of comfortable temperatures and fewer crowds.
Witness the vibrant wildflowers in full bloom during early April and bask in the warmth until the end of June.
The autumn season, starting from October brings relief from the scorching heat of summer. Moreover, the grape harvest adds an extra layer of charm. The cities become quieter, making sightseeing a breeze. In the south, mild temperatures during winter make it an excellent time to explore the country's historical sites. However, keep in mind there might be some attraction closures.
However, if you're heading to northern Italy, winters are often damp and chilly, so be prepared to bundle up. If you prefer the hustle and bustle of peak tourist season, July and August offer higher temperatures but also higher prices and more visitors.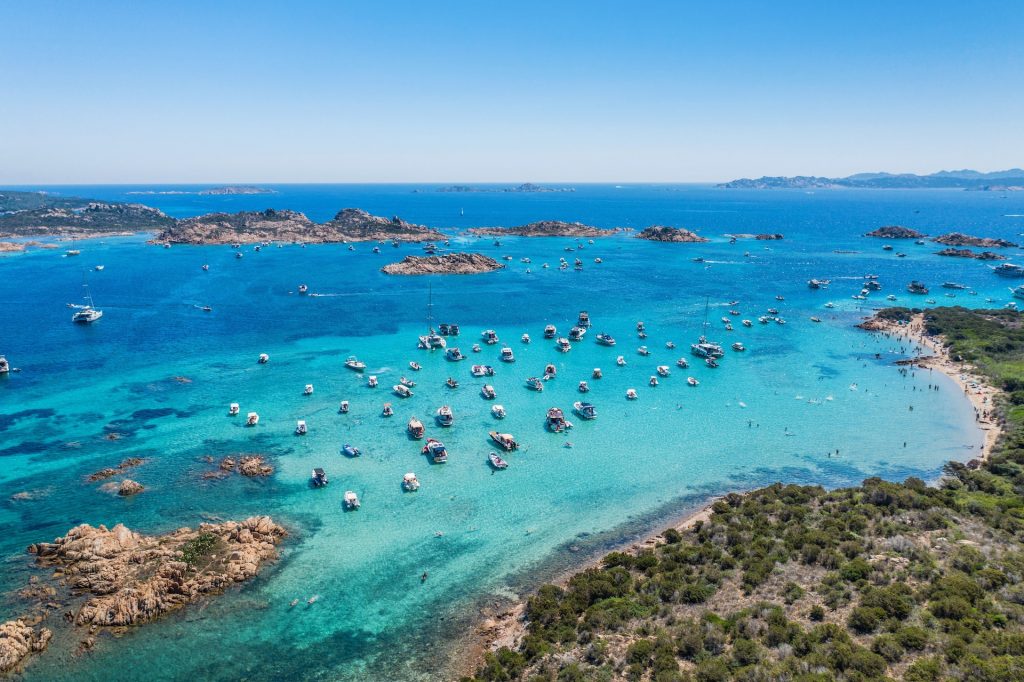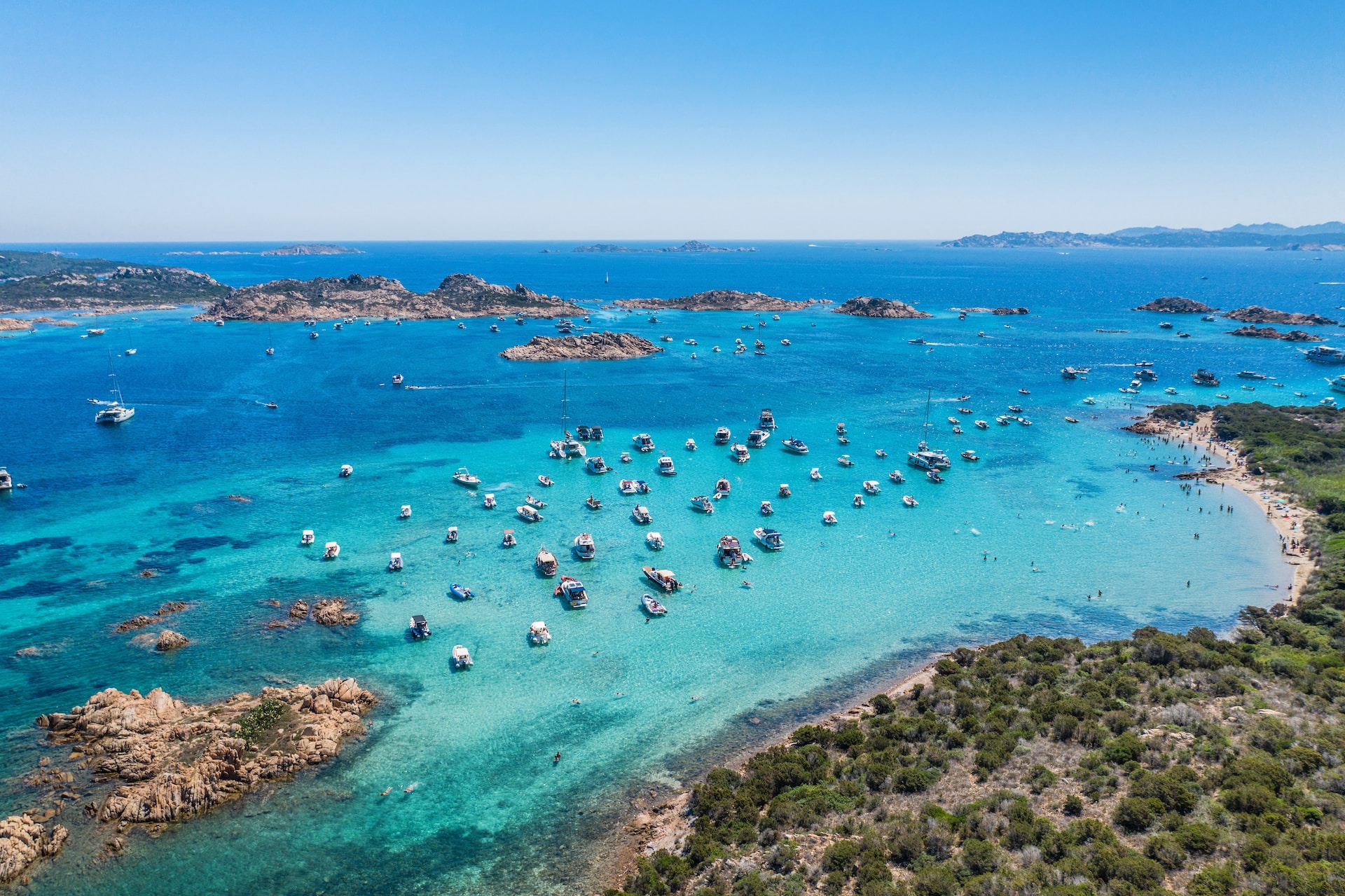 What to keep in mind when traveling to Italy
Language. First and foremost, the language of love, Italian, is the main language spoken in Italy. But don't worry if your Italian skills are a little rusty. Most locals are accommodating and speak some English.
Money. When it comes to spending money, you'll need the Euro. ATMs that accept foreign credit cards are abundant in both big cities and smaller towns. Plus, most establishments, including restaurants and tour operators, accept credit cards. Just make sure you have cash on hand for small purchases like metro tickets and, of course, gelato!
Power. For powering your devices, Italy uses Type C, F, and L plugs with a standard voltage of 230V and frequency of 50Hz. A universal adapter with surge protection is a smart investment, especially if you plan to use hairdryers and hot tools that require a converter.
Safety. While Italy is generally safe, pickpocketers can be a problem. To keep your belongings safe, invest in an anti-theft backpack and keep a close eye on your belongings at all times.
The most beautiful places in Italy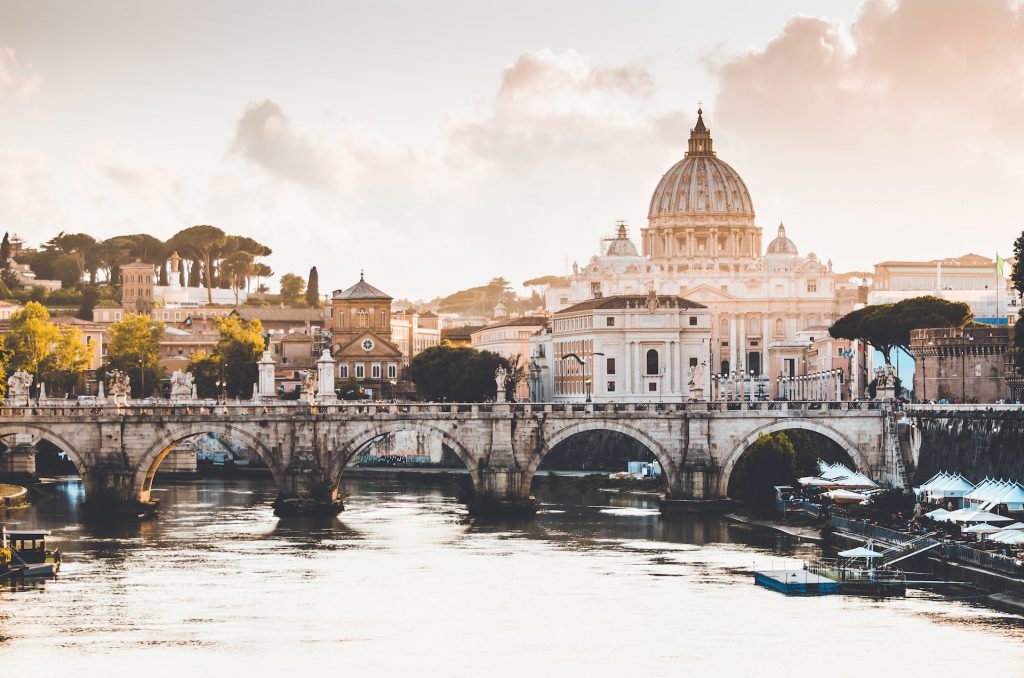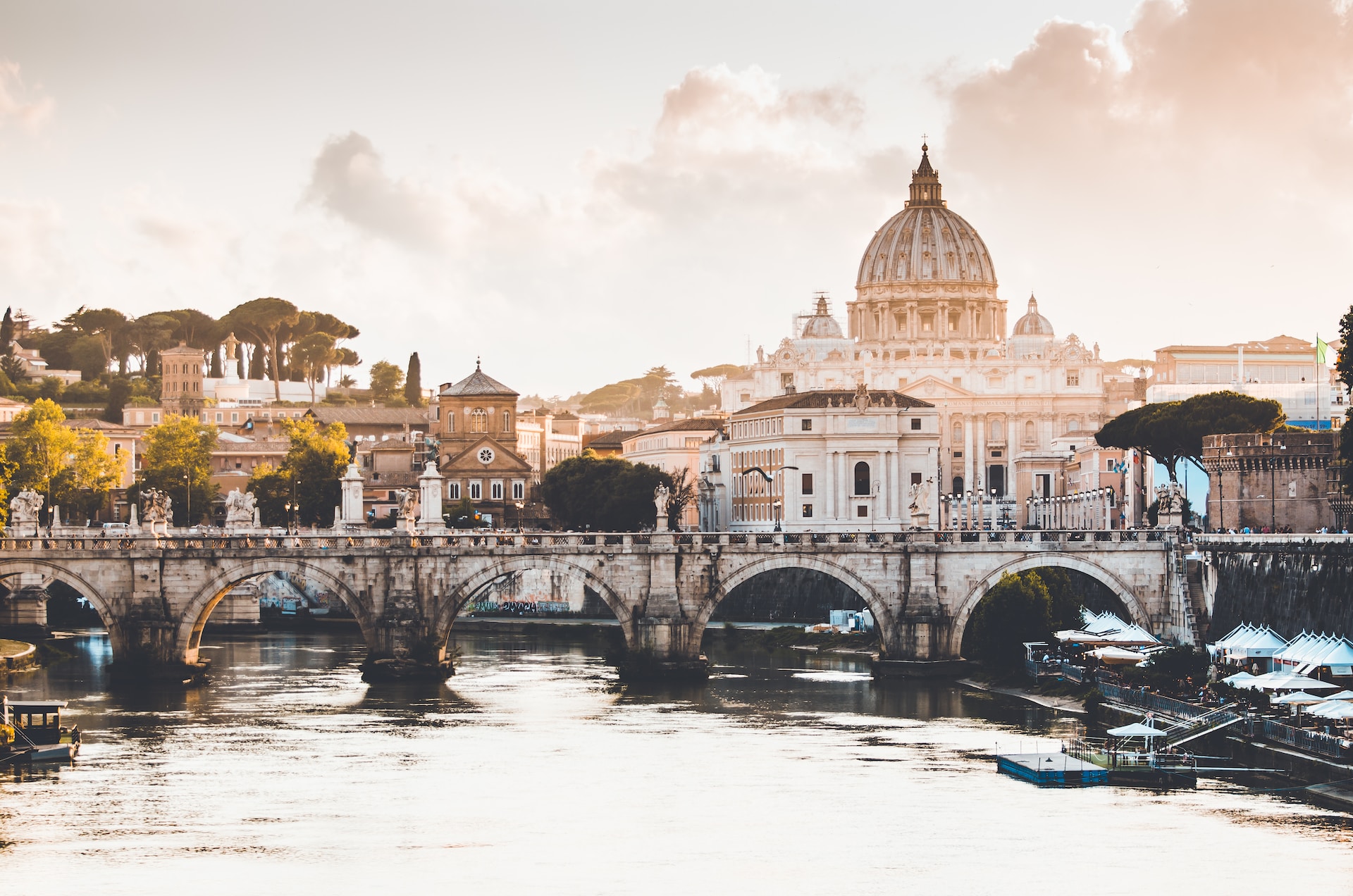 Rome
Once the center of the world, Rome's origin story is shrouded in mythology. In fact, it's said to have been founded by a feral child nursed by a wolf. As the first superpower of Western Europe, Rome rose to be the spiritual heart of Christianity. Now, it is a magnificent testament to over two millennia of European art and architecture.
From the awe-inspiring Pantheon and Colosseum to the masterful works of Michelangelo in the Sistine Chapel and Caravaggio's numerous pieces, the city offers an overwhelming amount of beauty and culture to behold. To make the most of your visit, toss a coin into the Trevi Fountain while promising to return. Oh, and the food! It's unbeatable.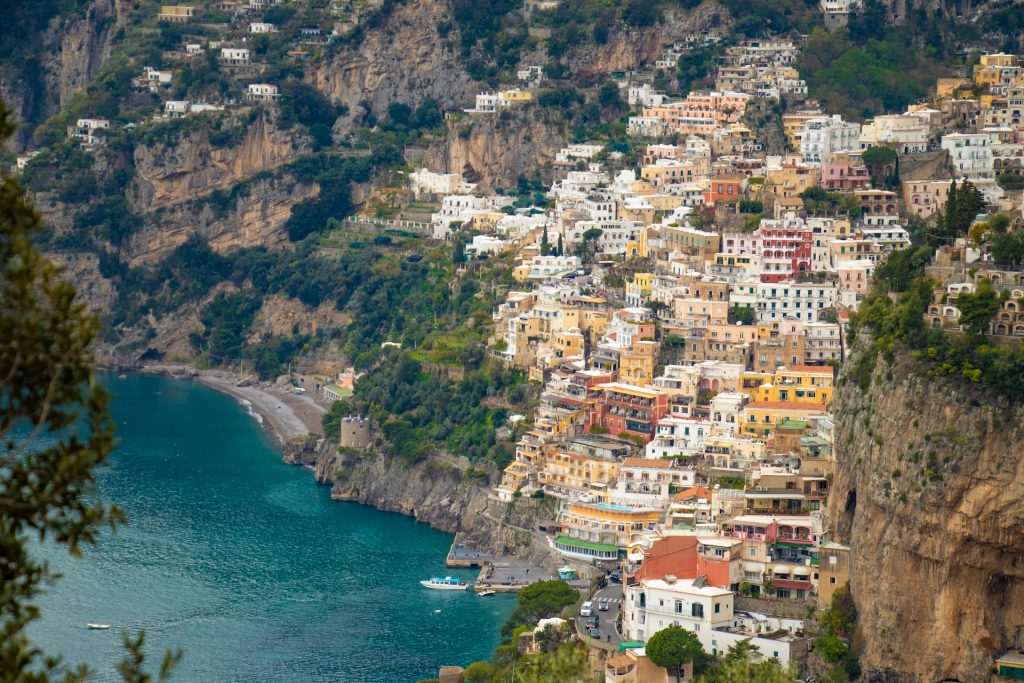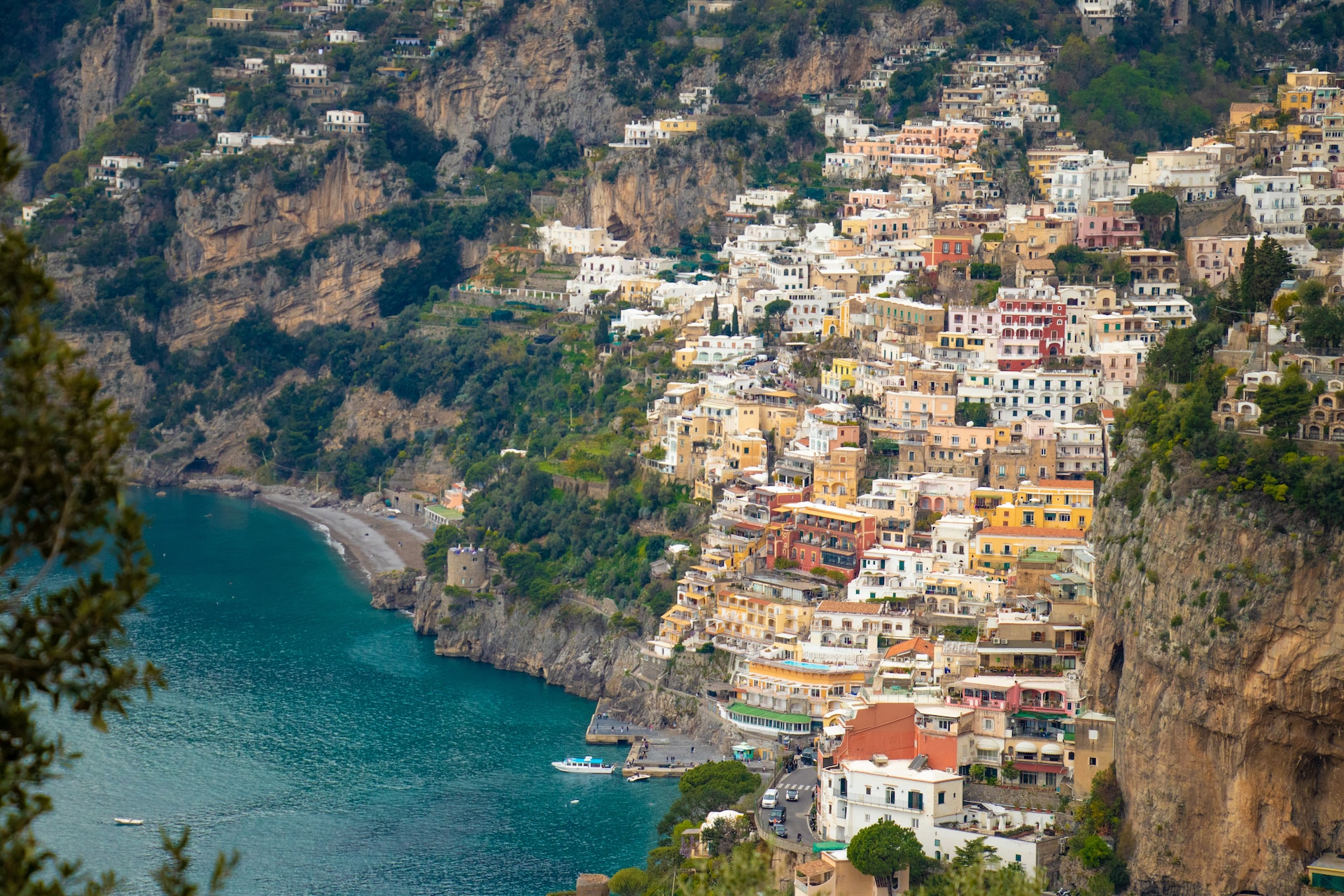 Amalfi Coast
Imagine a breathtaking view of coastal mountains majestically plunging into the creamy blue sea. Impressive cliffs, sun-bleached villages, and lush woodland that have captivated the hearts and minds of countless artists and writers over the years.
While some may debate over the most stunning coast in Italy, with contenders such as Liguria's Cinque Terre or Calabria's Costa Viola, it is the Amalfi Coast that reigns supreme in terms of seduction and inspiration.
Its mountain-top hiking trails offer panoramic views of the Tyrrhenian Sea fit for a god. No wonder it has attracted the likes of Wagner, DH Lawrence, Tennessee Williams, Rudolf Nureyev, and Gore Vidal to bask in its beauty.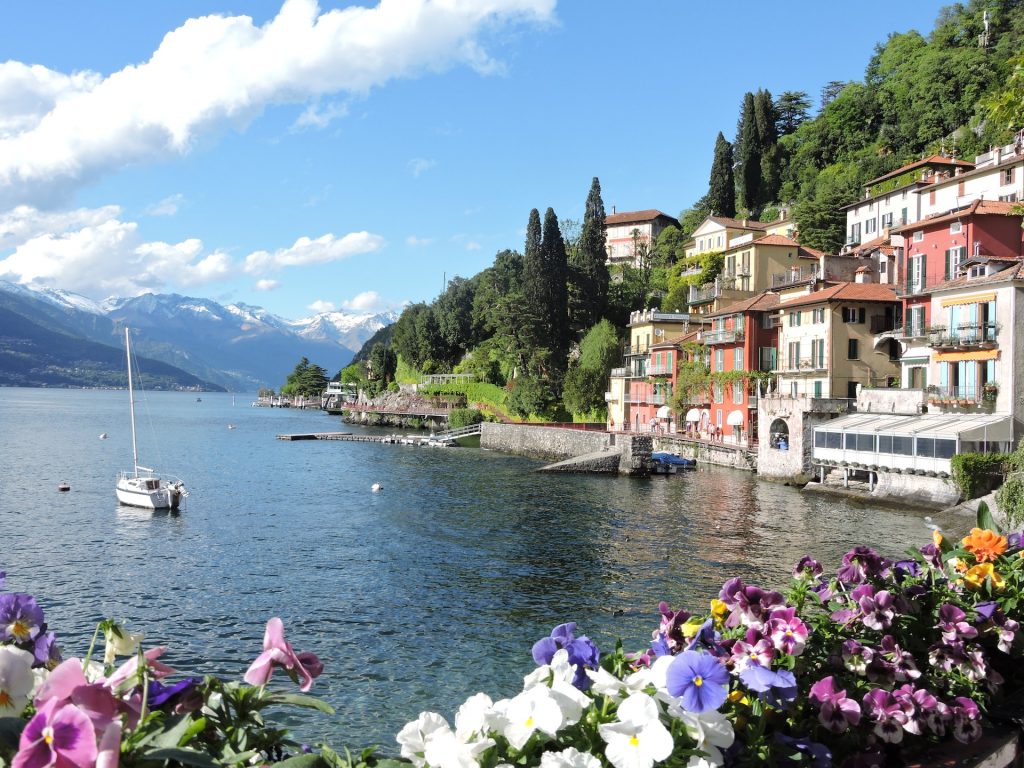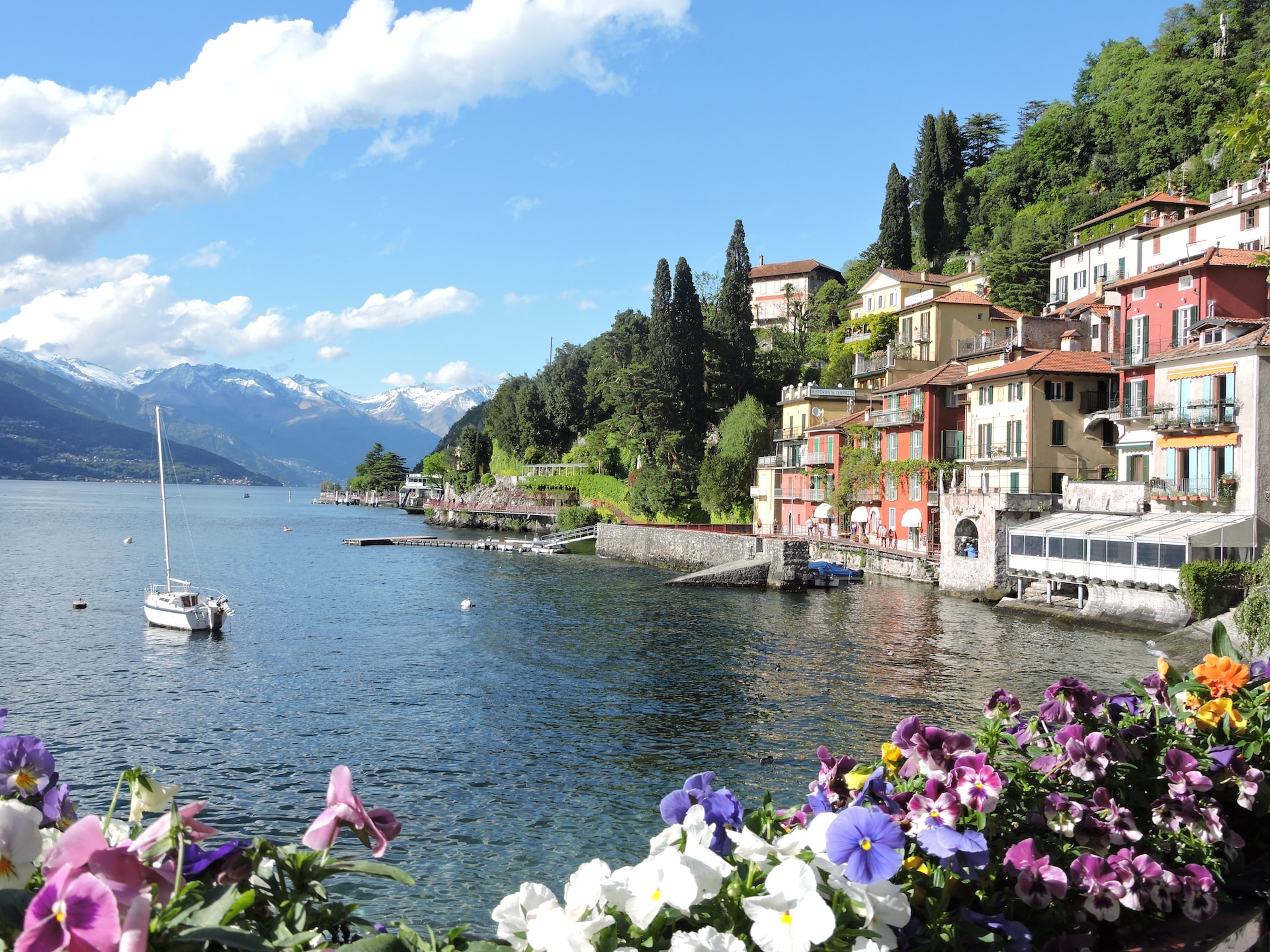 Lake Como
If Hollywood's elite and even the former first family of the United States have given their stamp of approval, then it's safe to say you'll love it too.
Tucked away beneath the majestic Rhaetian Alps, this breathtaking lake in Lombardy boasts extravagant Liberty-style villas that serve as lavish abodes for A-listers, fashion icons, and wealthy Arab sheiks.
But the allure of Lake Como doesn't stop there. Visitors can also explore the enchanting gardens of Villa Melzi d'Eril, Villa Carlotta, and Villa Balbianello. They come alive with a riot of pink camellias, azaleas, and rhododendrons in the spring months of April and May.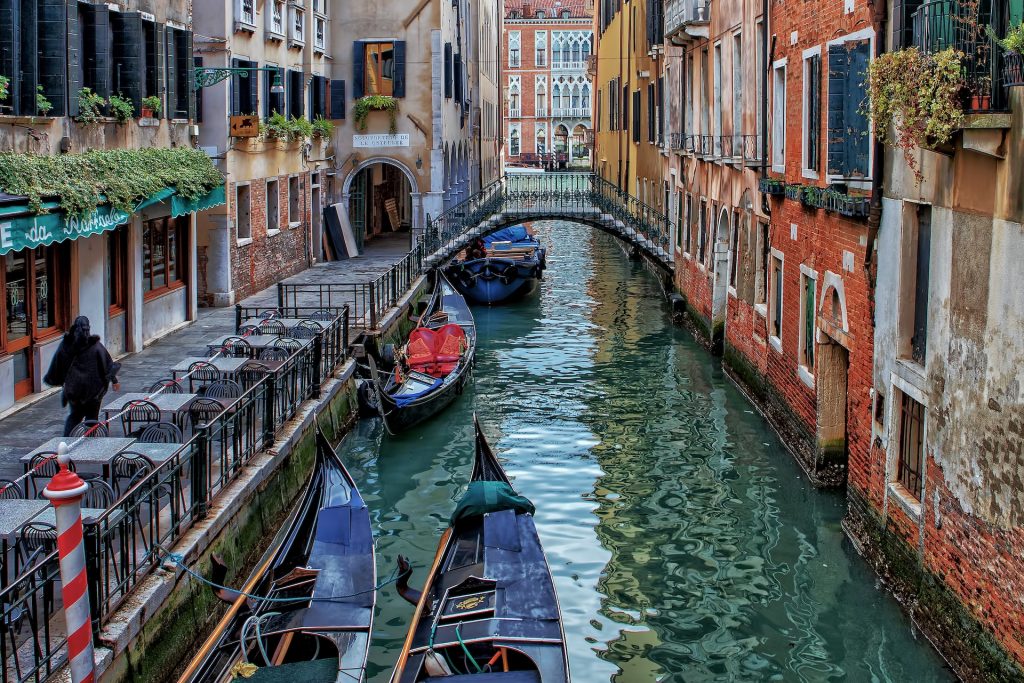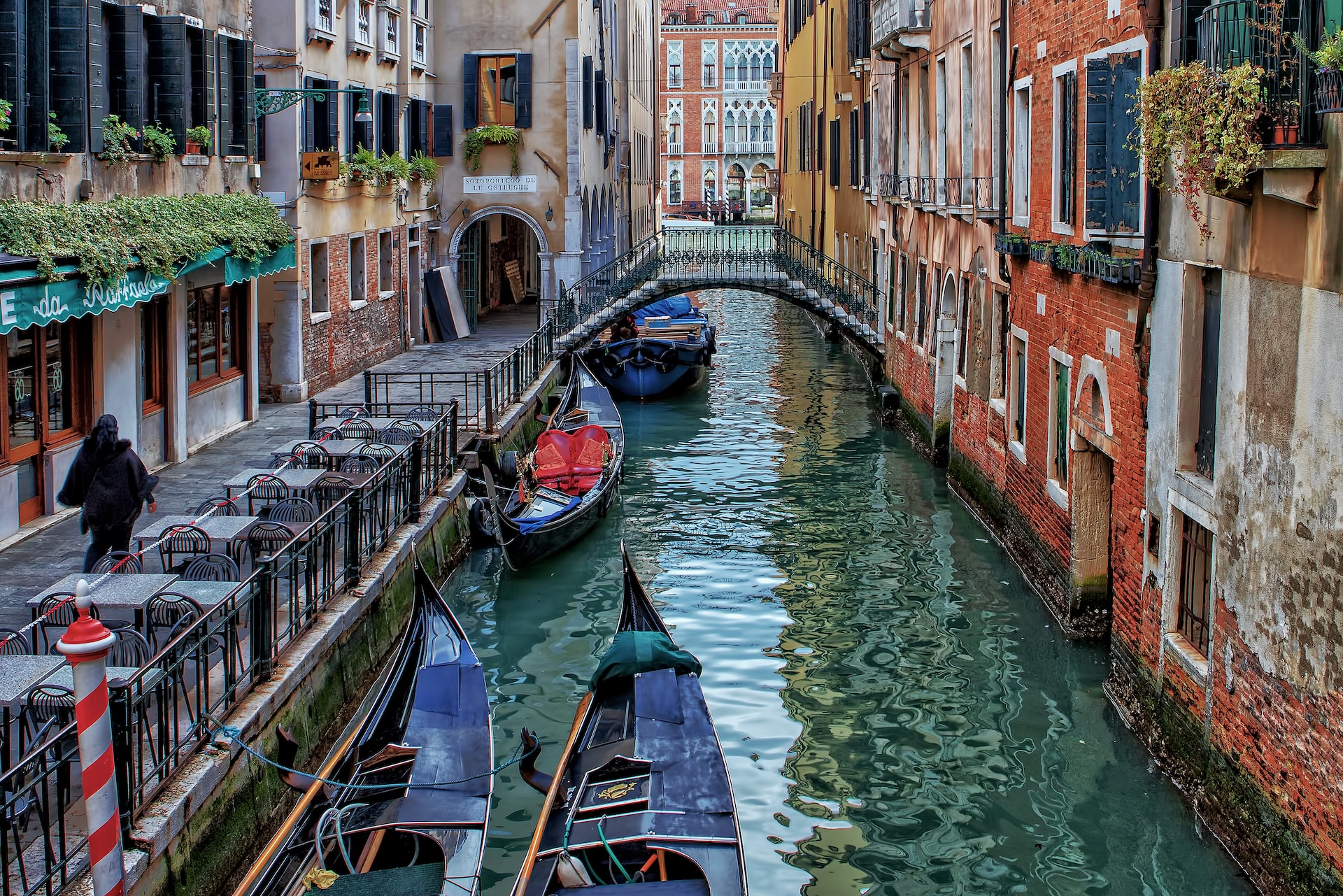 Venice
A labyrinth of twisting alleys and waterways. This is how you can describe Venice – a city that blurs the lines between reality and fantasy. In the winter, a mystical fog descends, adding an otherworldly quality to the already dream-like atmosphere. The architecture seems plucked from a fairy tale, with Gothic arches and domes fit for the grandest of operas.
But there's more to Venice than meets the eye. Beyond the ornate mosaics and dramatic paintings of Tintoretto lies a city with a beating heart. Hidden gardens, quiet squares, and cozy bars where locals gather to sip prosecco and speak in their sing-song dialect. Venice is a living, breathing organism waiting to be explored and discovered by those willing to look beyond the surface.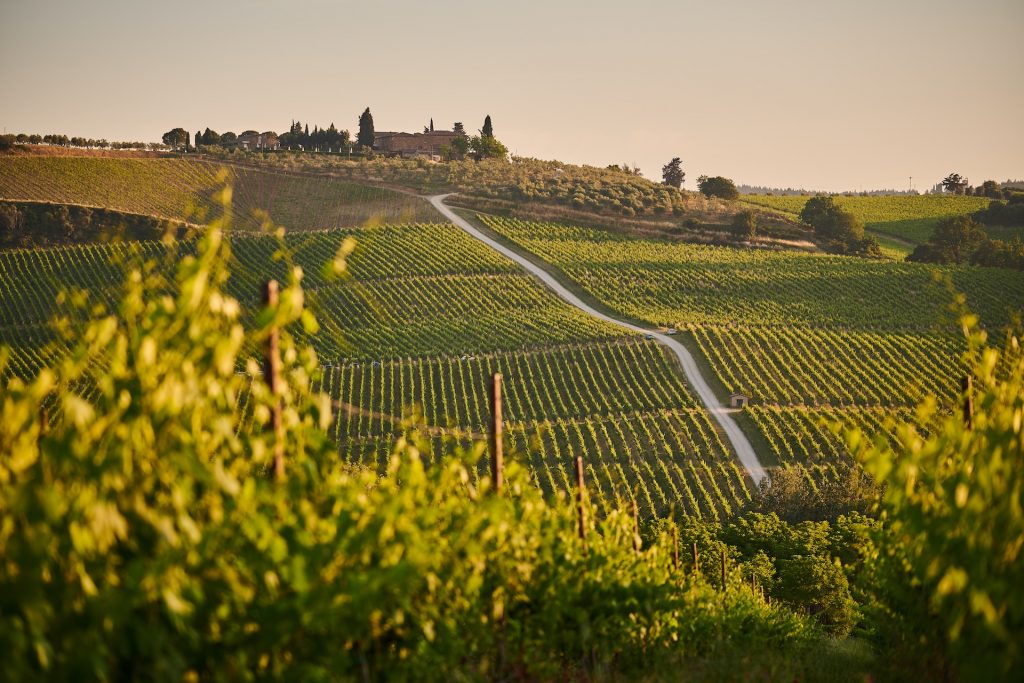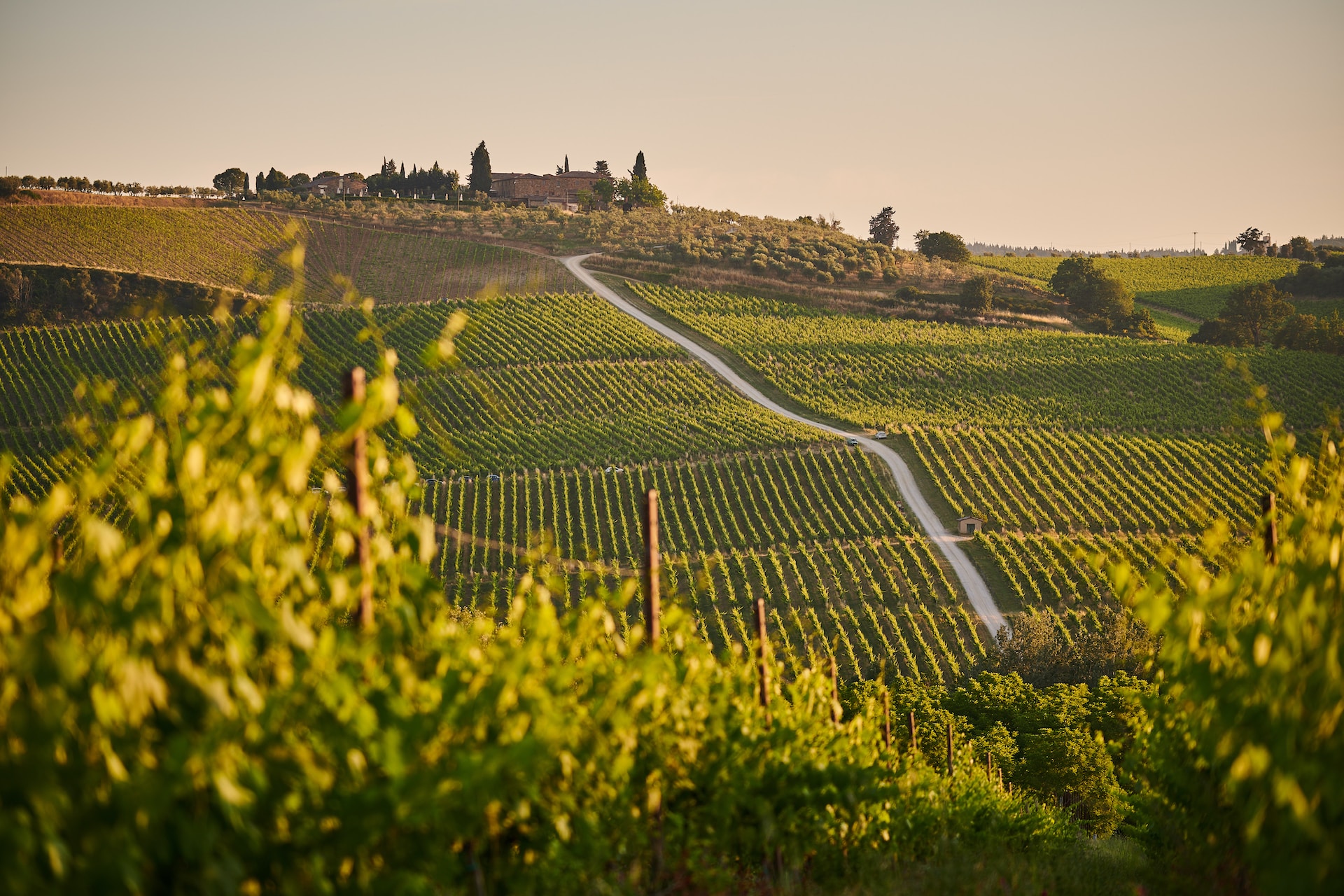 Tuscany (and Florence)
Italy has often been named the most romantic country in the world. One of the reasons it has won this title is Tuscany. With a wealth of artistic masterpieces that include Brunelleschi's Duomo and Masaccio's Cappella Brancacci frescoes, Florence is a treasure trove of world-renowned works of art.
But Tuscany's appeal doesn't stop at its museums and churches. In fact, its rolling hills and graceful Renaissance architecture provide a picturesque backdrop for the region's breathtaking landscape. Expect olive groves and sinuous cypress trees on every corner!
From the Gothic grandeur of Siena to the vineyards of the world-famous Chianti wine region, Tuscany is tailor-made for art-loving people who want to explore Italy's most romanticized region.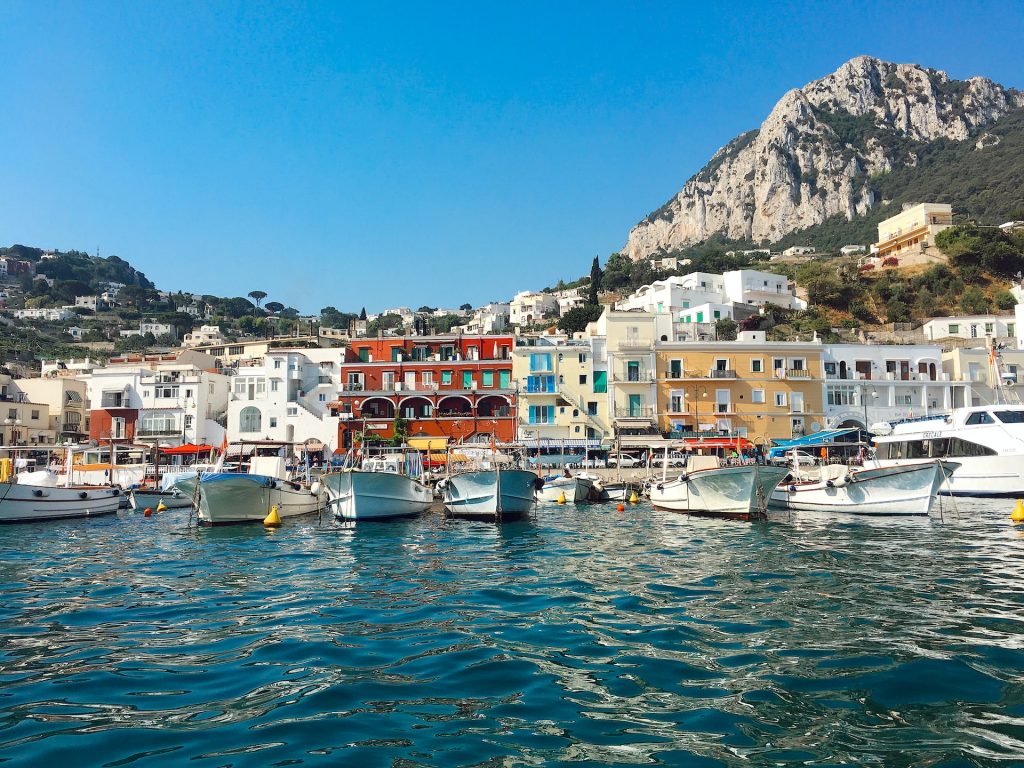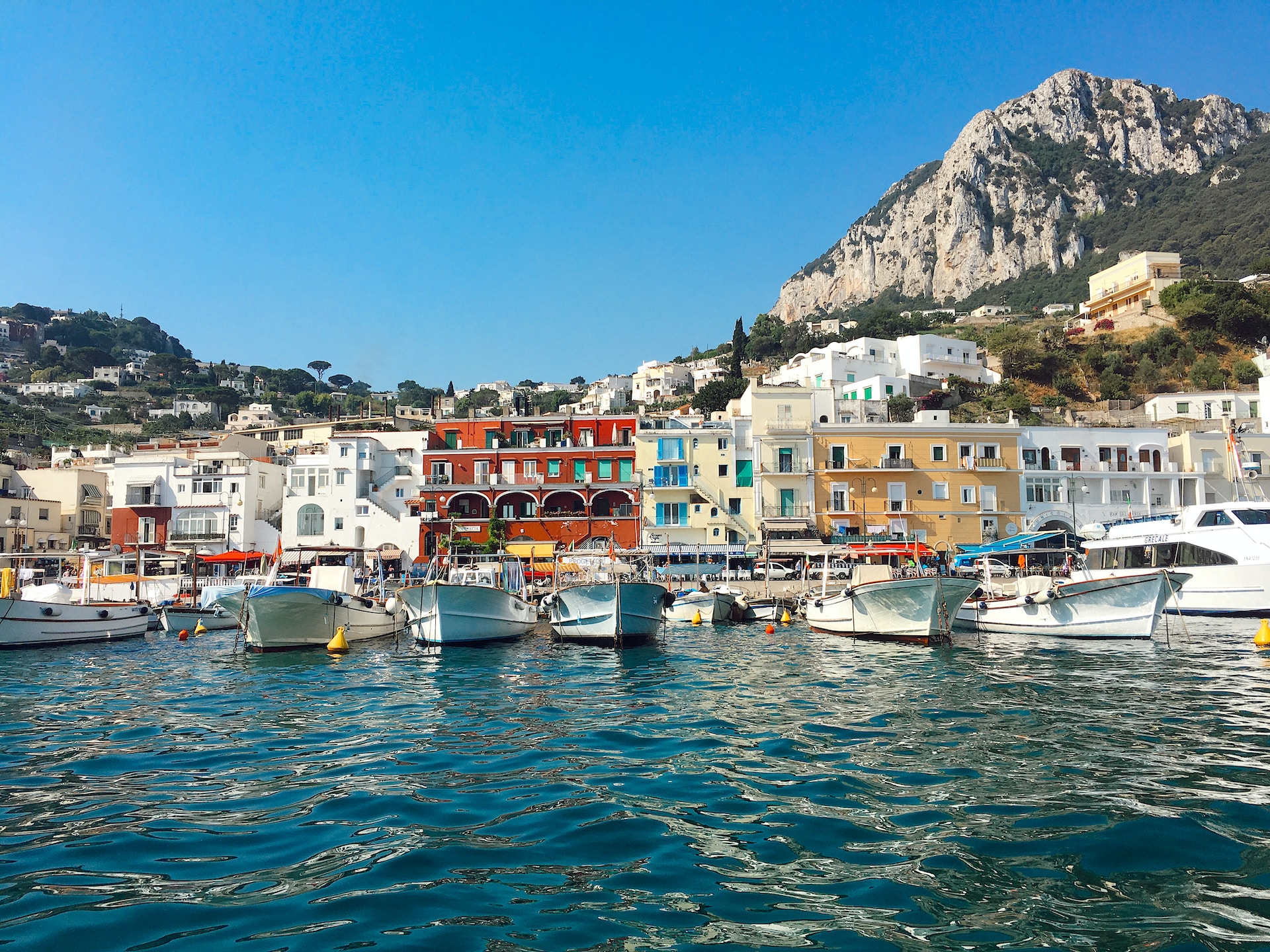 Capri
Nestled off the coast of southern Italy and adorned with breathtaking natural vistas, Capri is another place you should see on your Italian getaway. It's a destination where luxury meets beauty. Since ancient times, it has captivated the hearts of many travelers with its sparkling cobalt waters and verdant, pine-covered terrain.
So much so that even the mighty Roman Emperor Tiberius was charmed by the island and chose to extend his stay at a villa overlooking the mainland rather than return to the grandeur of Rome during his reign.
What is the best way to explore Italy?
Discovering Italy's charm goes beyond visiting its cities and major towns. To delve deeper into the soul of this country, you need to explore the tranquil countryside and quaint villages. While hopping on a train will swiftly take you from one metropolis to another, renting a car is the key to unlocking the hidden treasures of Italy's heartland.
Food in Italy
Italy is a land of amazing food, and when it comes to Michelin-starred restaurants, it's hard to beat the country's culinary scene. In 2023, it was awarded 355 Michelin-star restaurants. This makes Italy the second country in the world for the important award. This year, the most awarded regions for food are Lombardy. However, Tuscany and Sicily aren't far behind.
Whatever your taste, Italy's Michelin-starred restaurants will leave you feeling full, satisfied, and with a deep appreciation for the art of Italian cooking.
The best luxury hotels in Italy
Did you know that Italy also has some of the best hotels in the world? That's right! Remember – through PrivateUpgrades, you can book some of the most luxurious hotels in the world with VIP benefits. Upgrade upon arrival, hotel credits, complimentary breakfast, and more await you!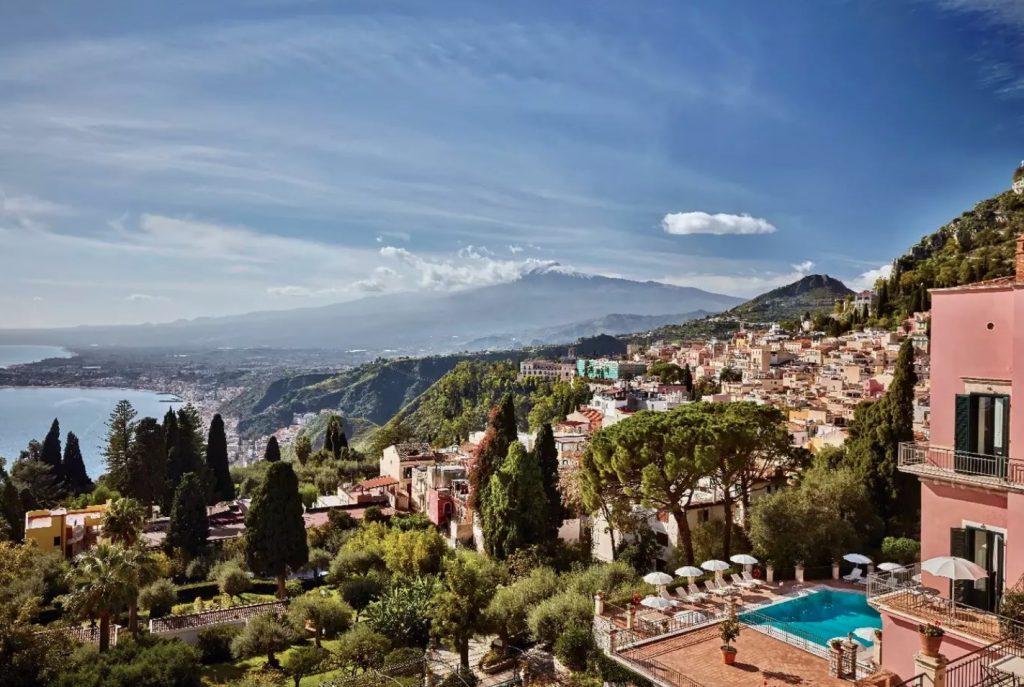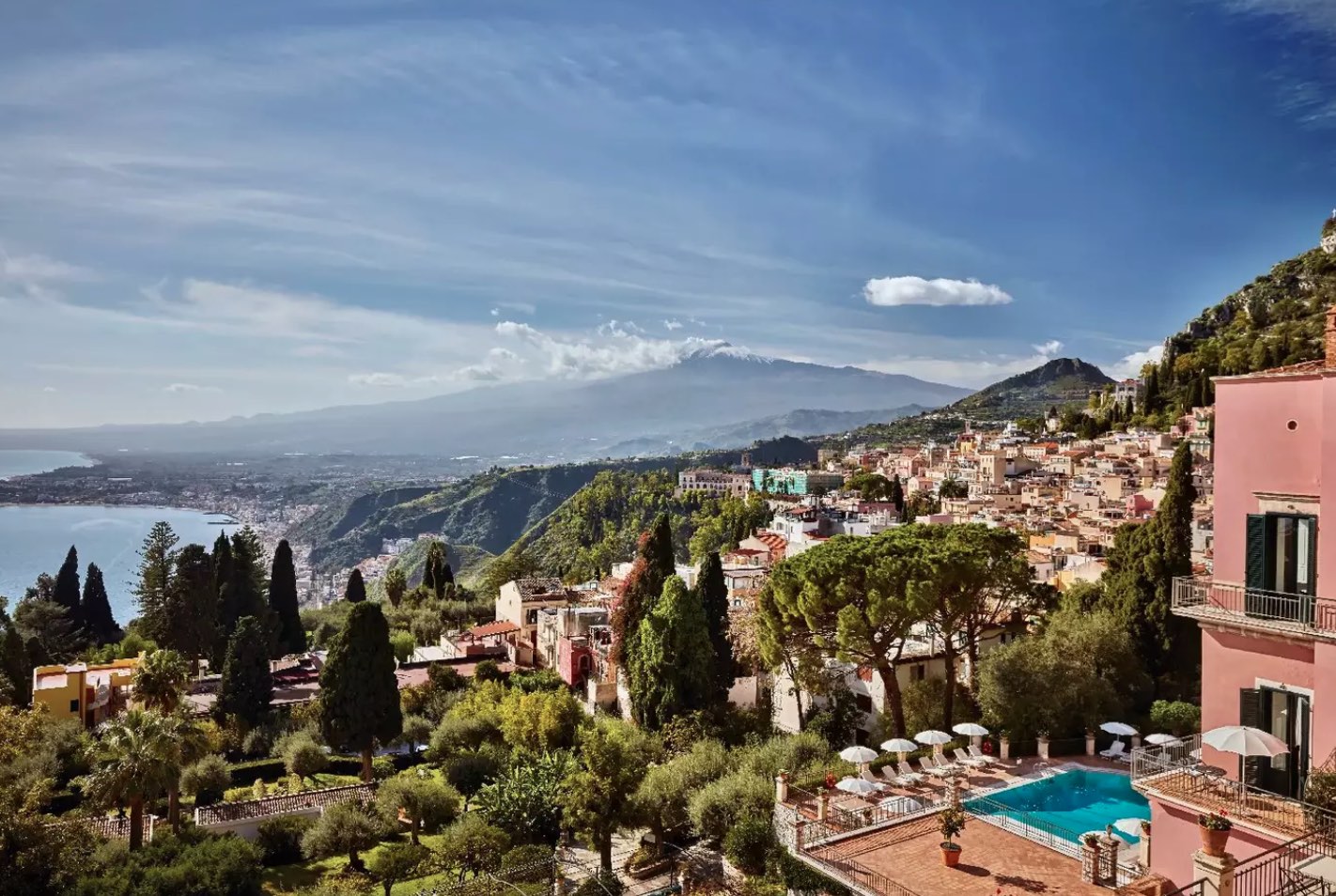 Belmond Grand Hotel Timeo, Sicily
Since its establishment in 1873, this elegant and classical villa has charmed and inspired guests with its sensational views of the rugged coastline, the medieval terracotta rooftops of Taormina, and the magnificent violet slopes of Mount Etna.
The property boasts 71 suites and bedrooms, all with a breathtaking vista. And if that's not enough, guests can hop aboard a thrilling funicular ride or a short shuttle trip to the Belmond Villa Sant'Andrea, a 19th-century former private residence with its very own private beach.
If you've seen HBO's White Lotus, the second season of the show was filmed at the hotel.
To make the most of your stay, book your vacation through PrivateUpgrades. You'll get access to VIP benefits and promotions!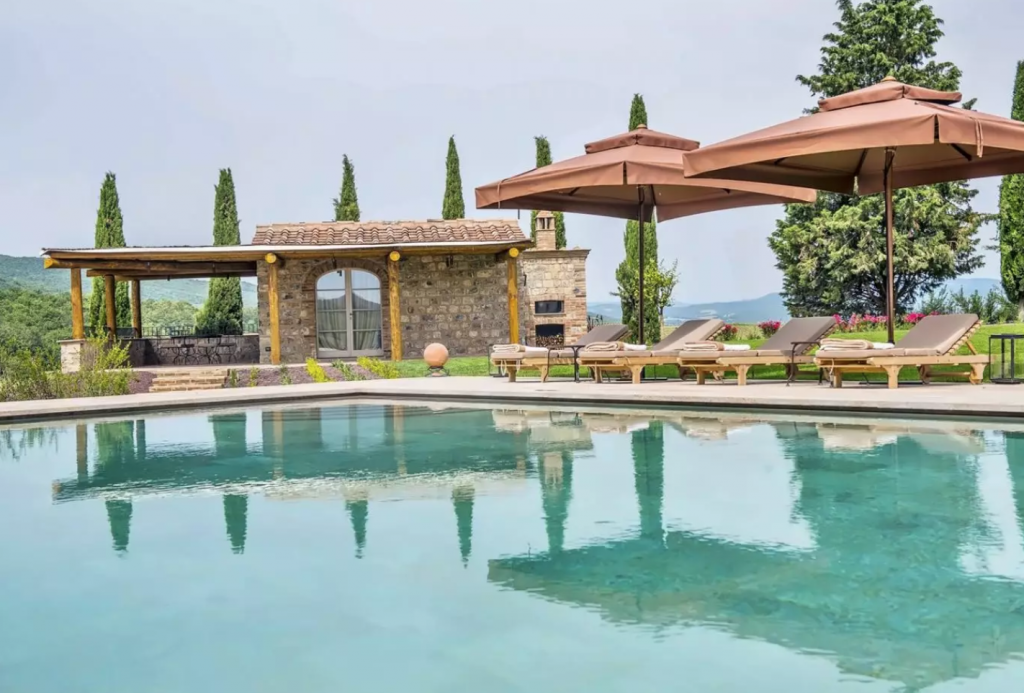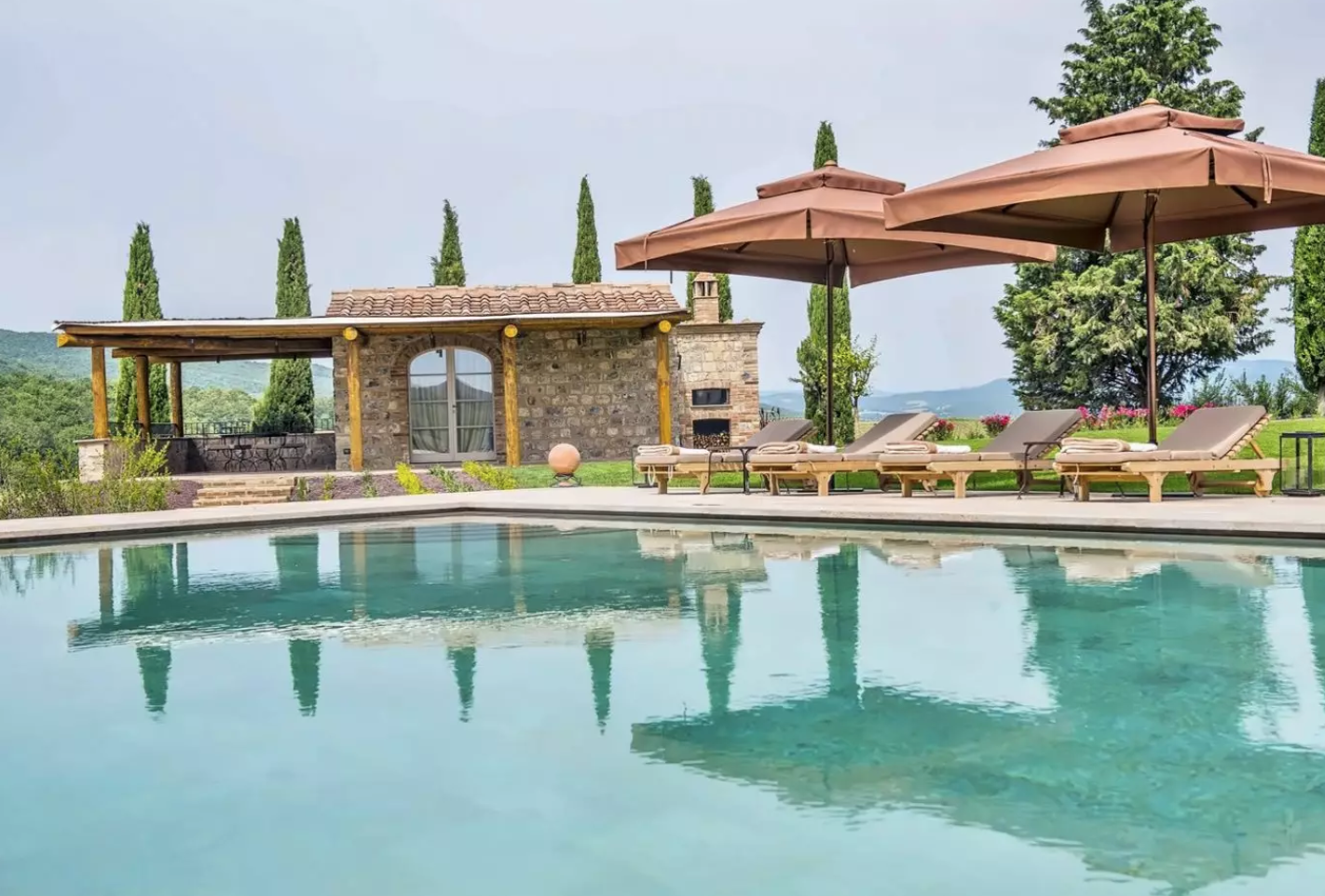 Rosewood Castiglion del Bosco, Tuscany
Welcome to Rosewood Castiglion del Bosco, a 5,000-acre estate tucked away in the UNESCO-protected Val d'Orcia, just off the Via Francigena pilgrimage route from Canterbury to Rome. With 800 years of history, this sprawling estate is a testament to the multilayered history of Tuscany.
The estate was originally acquired by the Ferragamo family, Italy's top fashion family, in 2003 to produce Brunello di Montalcino wines. But what started as a simple vineyard quickly evolved into something much more. The Ferragamos transformed the property into a borgo, a medieval village complete with a church and castle ruins, celebrating and preserving Tuscany's rich heritage.
In 2015, the estate became Italy's first Rosewood-branded property, cementing its place as a luxury resort that's one with the landscape. The restored farmhouses and historic buildings form the resort's infrastructure, but the real star of the show is the stunning natural surroundings.
Join PrivateUpgrades travel club and book your stay with exclusive VIP benefits!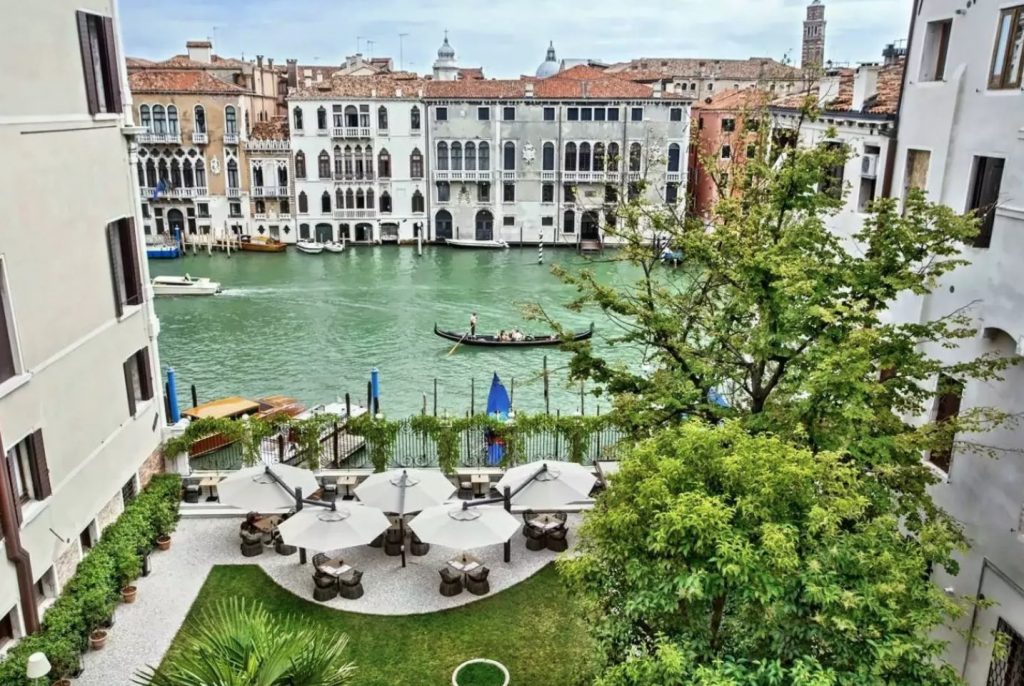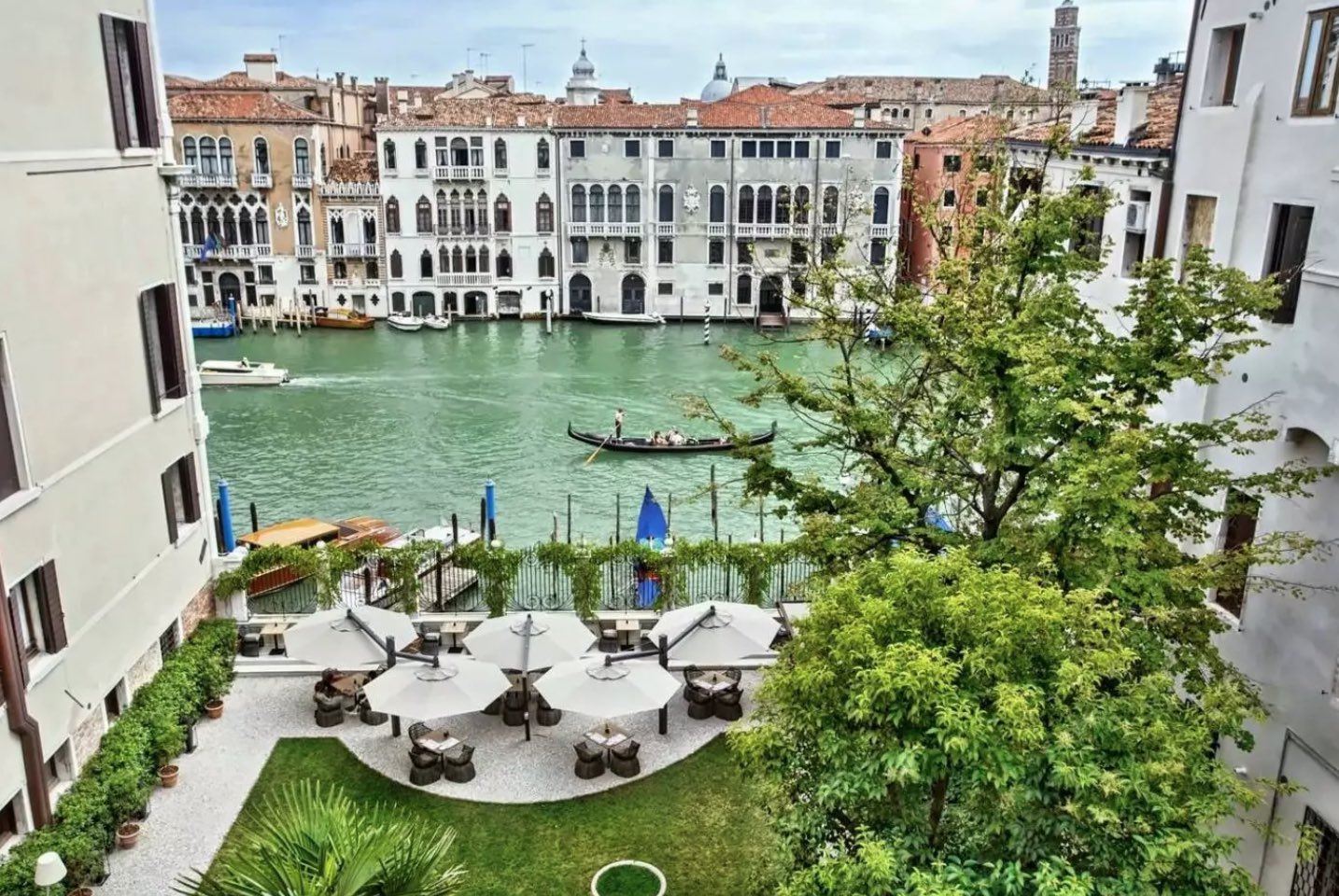 Aman Venice
To experience peace and tranquility in the heart of the bustling city of Venice, head to Aman Venice. It is the only hotel on the Grand Canal with a stunning water-facing garden.
Originally constructed by the Coccina family in the mid-16th century, the palazzo has undergone many transformations over the centuries. Eventually, it fell into the hands of the Arrivabene family, who have inhabited the palace for the past two hundred years. Adding to the ambiance of a private home is the fact that the clan's descendants, Count Giberto Arrivabene Valenti Gonzaga, and his family still reside on the top floor.
Amidst the chaos of Venice's busy streets, Aman Venice offers a respite of beauty and calm. Its charm is so compelling that even Hollywood power couple George and Amal Clooney selected the ultra-luxurious venue for their wedding reception in September of 2014.
The Aman philosophy is all about embracing the notion that less is more. That is why their luxurious property boasts a mere 24 rooms. This boutique size not only enhances the exclusivity of the property but also evokes a sense of coziness that is more akin to a welcoming home than a conventional hotel.
If you decide to stay at the Aman, book your vacation through PrivateUpgrades. You'll enjoy an upgrade upon arrival, complimentary breakfast, and other amazing benefits!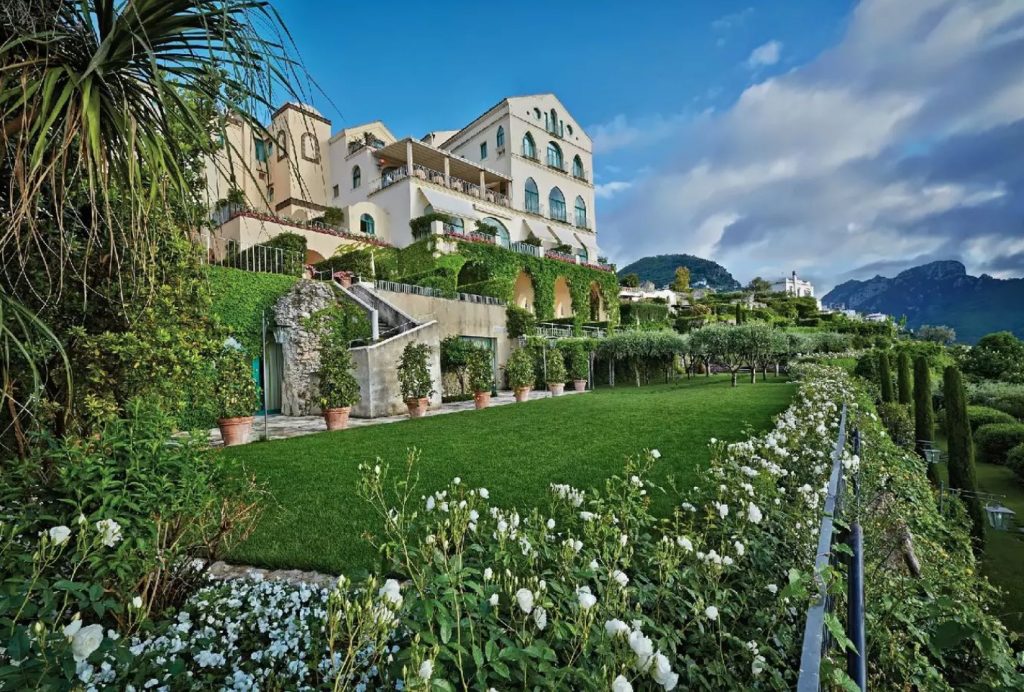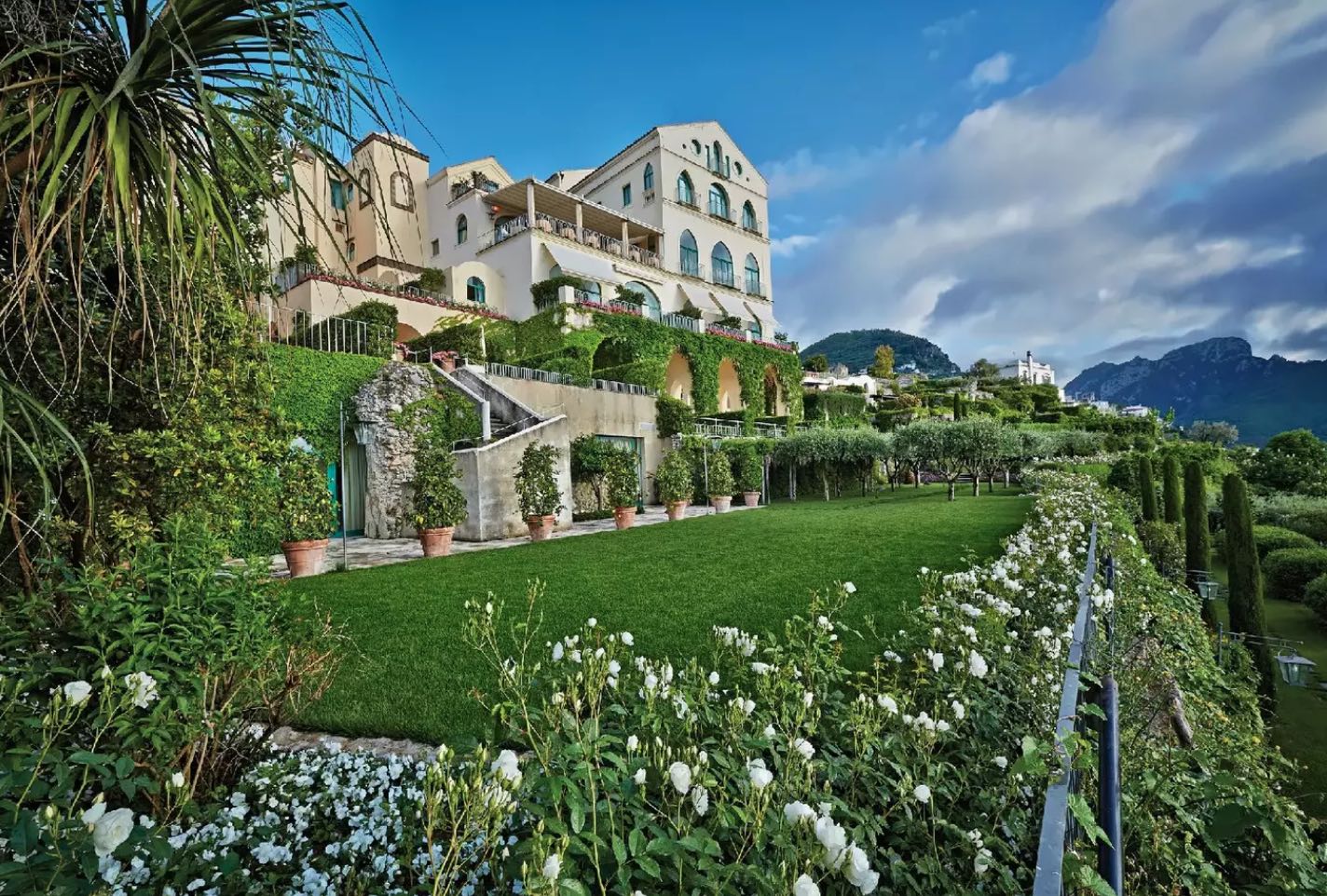 Belmond Hotel Caruso, Amalfi Coast
With a history dating back to the 11th century, this magnificent property was once a noble family's palazzo. The two medieval stone lions that stand guard at the entrance are a reminder of its rich heritage.
Just moments away lies the tranquil haven of Ravello, with its beguiling attractions that have captured the hearts of many. Wander through the exquisite Villa Rufolo gardens that inspired the great composer Richard Wagner. Or – soak up the breathtaking views from the Terrace of Infinity at Villa Cimbrone. If adventure beckons, explore the nearby mountains or hop along the stunning coastal villages.
However, with an infinity pool stretching into eternity, lushly manicured gardens, and an irresistible array of dining options, you may find it hard to tear yourself away from the property's opulent embrace.
Wish to experience the Amalfi Coast yourself? Then book your stay through PrivateUpgrades and make use of our exclusive VIP benefits!
End notes
Italy, this boot-shaped paradise, nestled in the heart of the Mediterranean Sea, promises a journey of a lifetime. And if you're searching for opulence, Italy boasts some of the world's most exclusive hotels. Perhaps, this summer, it's where you should go for a well-deserved vacation! If you need help planning your trip, reach out to us here.