Belgium, one of Europe's most popular tourist destinations, is a stunning mix of old and modern culture and trends. That is why it is the perfect destination for luxury travel.
The country's main treasure is its cultural heritage. Beautiful paintings by great artists, ancient palaces of world importance, luxury chocolates, and a wide selection of beers.
Belgium is a place where northern Flemish and southern Walloon cultures meet. Interestingly, the north and south speak different languages and are skeptical of each other's cultural heritage. Something you do not often hear about any country in the world.
If you want a trip that involves parties and music, crowds and activities, there is probably no other European country that hosts as many festivals as Belgium. July and August are the most festive months in Brussels. A festive carnival is also held to celebrate the arrival of spring.
Popular beach resorts in Belgium
Yes, Belgium is not one of the most popular countries for beach holidays, but the resorts here are quite amazing and not as crowded as on the Italian or Bulgarian coasts.
The only downside is that the North Sea is not as warm as the Mediterranean or the Black Sea. So you can typically relax here from mid-July to mid-August. During this time, it is possible to swim and sunbathe.
In addition to relaxing beach vacations, summer holidays in Belgium can be very special and interesting, offering many attractions as well as luxurious and comfortable high-level services.
As for the cost of a holiday here, it is very high, to say the least. So, if you are looking for a luxury trip, you have made the right choice.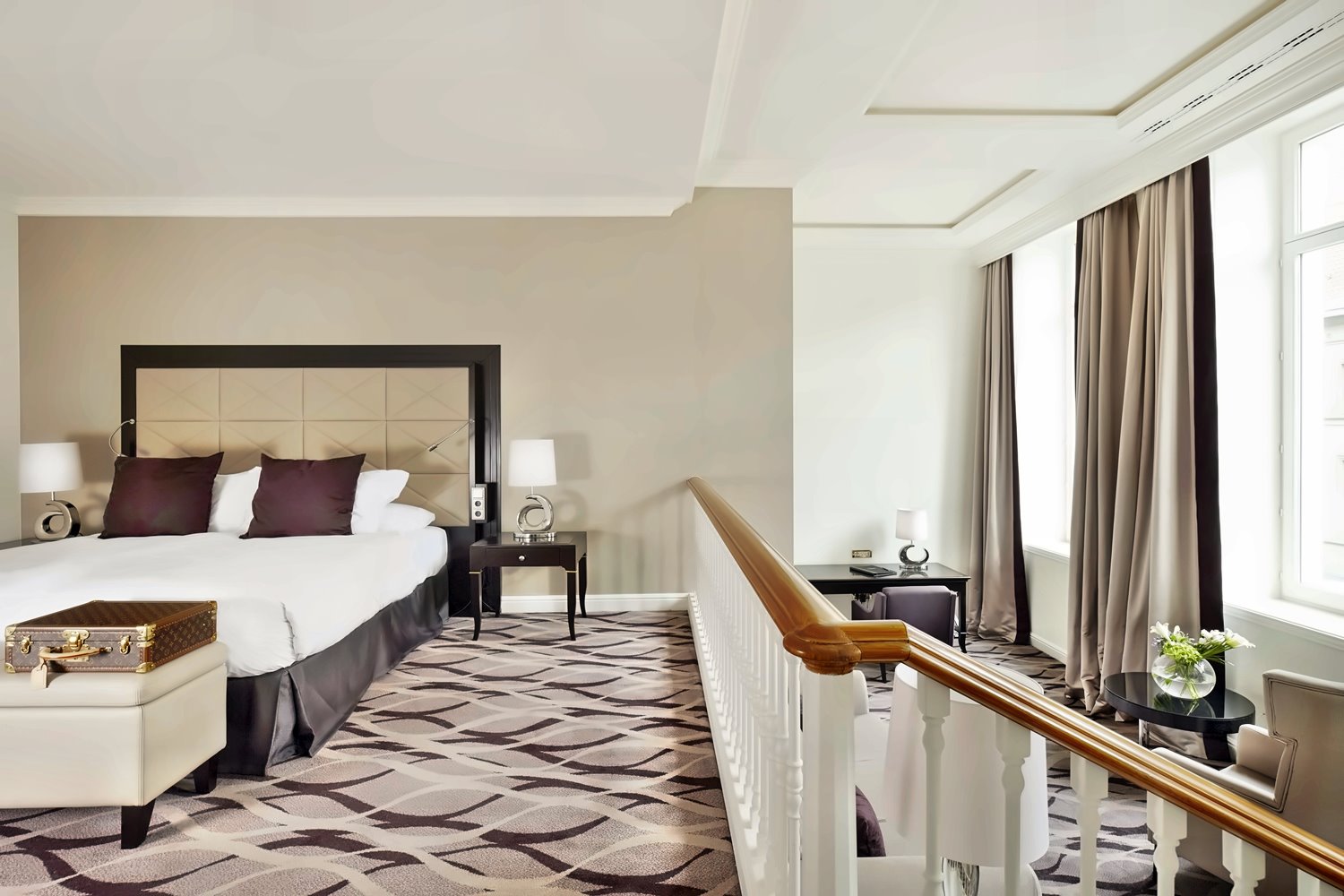 Ostend
This is one of the longest beach resorts in the Flanders region, with nine kilometers of beach, where most Belgians holiday. It is notable for the impressive royal villa, which has now been converted into a hotel. Even today, the royal family regularly visits Ostend.
The beaches of Ostend are wide, sandy, and comfortable. However, it is worth preparing for the fact that in high season they will also be crowded because this resort is popular with Europeans.
The seafront, with its many cafes and restaurants, is right next to the Alberta I waterfront. Here you can enjoy the freshest and tastiest dishes from rare seafood varieties. And do not forget to try Belgian beer!
The Lusitania restaurant is considered one of the resort's masterpieces. Belgian cuisine and seafood are the signatures of the establishment. Travelers note that this place offers top cuisine at European-style prices.
However, Belgian desserts, which are famous all over the world, can be enjoyed at the pleasant Bistro Mathilda. For lively nightlife and adult entertainment, Langestraat Street is full of bars, nightclubs, and casinos.
When it comes to shopping, head to one of the local fish markets, and for souvenirs, head to Kapellestraat. What do you usually bring back from Ostend as a souvenir? Shells, small boats, and also things with a Belgian flavor – chocolate and beer.
De Panne
In the resort to the south, the beaches are covered with yellow sand and double in size at high tide. People who are not indifferent to the beauty of nature and architecture prefer to spend their vacations here. The beaches themselves are considered the most beautiful on the Belgian coast. They are famous for their width and golden sand.
The resort has many hotels and is highly valued by romantic tourists for its good beaches and generally picturesque scenery.
In De Panne, you will have the unique opportunity to visit the De Westhoek nature reserve. This place is special because of its stunning dunes, which are in harmony with the sea and will look especially quaint at sunrise or sunset.
The resort is stunning in its architecture. You can admire the chic villas built in Art Nouveau style in the early twentieth century. In addition to the promenade between the old estates, visit the neo-Gothic St. Peter's Church. And on the outskirts of the city, you can see the ruins of an ancient monastery.
De Panne will suit those who love outdoor activities. Walks are very popular here, as are yacht races. In addition to sporting events, in summer, the resort becomes a platform for endless exhibitions and concerts, as well as gastronomic festivals.
Cafes and restaurants present Belgian and international cuisine. At Le Flore, they praise the atmosphere, the quality of the food, and the prices. Hostellerie Le Fox is a Michelin restaurant for those who want to dine in luxury.
Knokke-Heiss
This is a place where the wealthy can afford to stay, as prices are much higher than in other Belgian resorts. Knokke-Heiss is the country's northernmost resort on the coast.
The resort's leisure facilities are also up to its luxury level, with several casinos, expensive restaurants, golf clubs, yacht clubs, surf clubs, and other options for a luxurious holiday.
In addition to entertainment, tourists can discover the Zwin Nature Reserve, which offers the chance to see a garden of tropical butterflies and rare plants, admire a large number of sea birds, and visit a small petting zoo.
As for museums, the resort is mostly home to art galleries, while architecture lovers can simply stroll through the streets and admire the Art Nouveau buildings. There are also several local history museums, such as the Sinquefal Museum, dedicated to the region's first inhabitants, fishing, and peasant life in the Middle Ages.
For those who prefer luxury, Knokke-Heist is the place to eat. Most of the local restaurants are top-class. Bartholomew and other similar establishments offer dishes that tourists call works of art.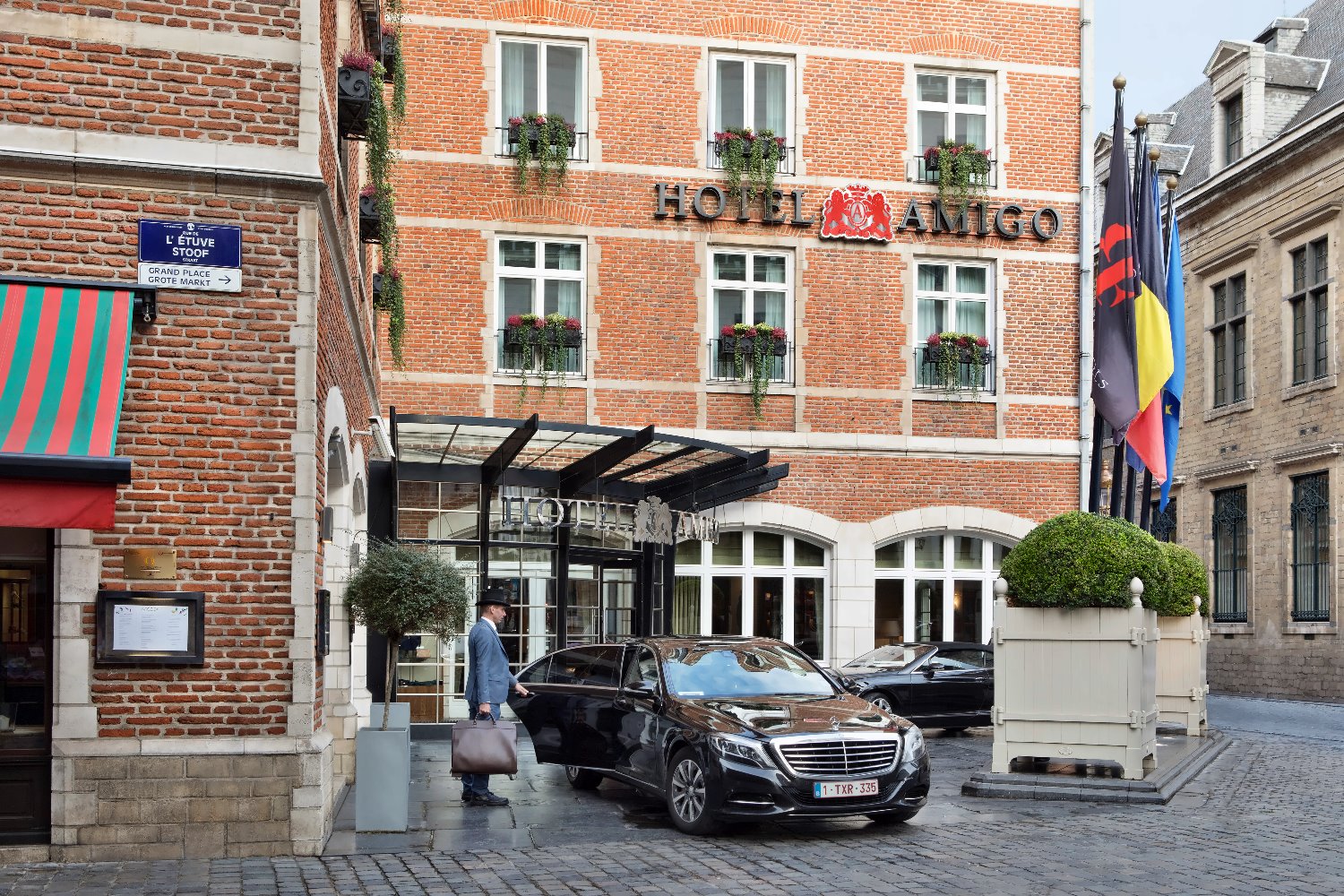 Stay at a luxurious hotel
Hotels in Belgium are neat, comfortable, and awarded with stars according to the special system Benelux Hotel Classification, adopted together with the Netherlands and Luxembourg.
In the cities, there are both luxury hotels of world-famous chains and private mini-hotels, where you can not only have a good rest but also feel the local atmosphere. But since we are talking about relaxation and exploring while traveling in luxury, we will take a look at the high-end hotels that will perfectly suit your luxury stay in Belgium.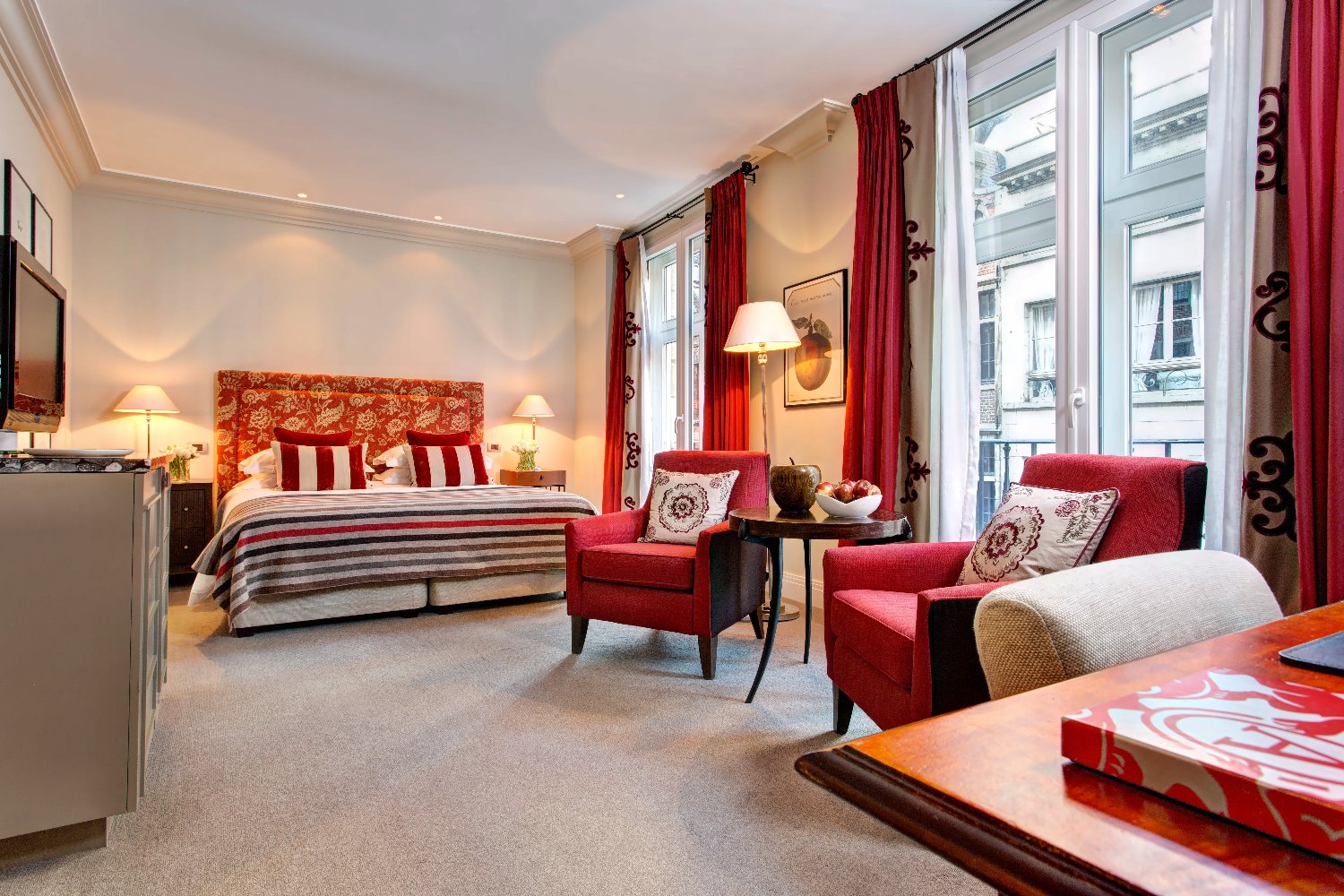 Amigo Hotel Rocco Forte
The five-star Amigo Hotel Rocco Forte is located on the corner of Grand Place. Guests are invited to enjoy elegant, designer rooms, modern amenities, a gym, and an excellent restaurant in a picturesque historic setting.
Rooms at the Rocco Forte Amigo have a minibar with drinks and Galler chocolates. Each suite has a seating area and a luxurious mosaic bathroom.
The excellent Bocconi restaurant serves Italian and Mediterranean cuisine in an elegant and relaxed atmosphere. Belgian cuisine can be enjoyed in the hotel's restaurant, and drinks can be shared in the bar and cafe.
The Sablon Antiques District is just 200 meters away, and the Magritte Museum is less than 15 minutes walk from the Rocco Forte. For further trips to explore the surrounding area, Bourse Metro Station is just a 5-minute walk away.
Your time in this hotel will be special because you will feel really looked after!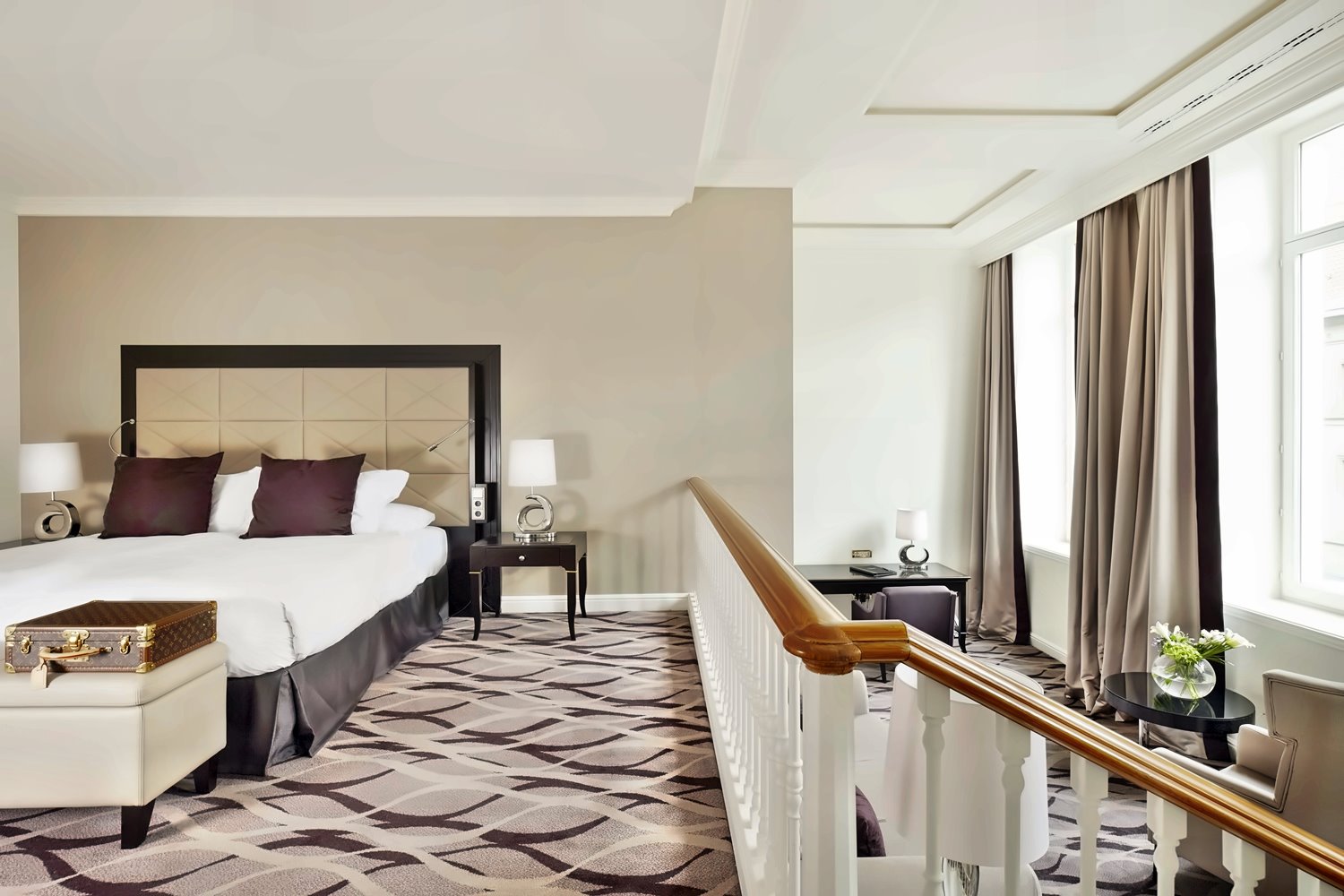 Steigenberger Wiltchers
The trendy Steigenberger Wiltchers is located on the famous Louise Avenue with its many shops. It offers spacious and stylish rooms, all individually decorated with carpeted floors and a seating area for slow mornings. Marble bathrooms with a separate bathtub add a touch of luxury.
A rich buffet breakfast is served each morning in the cafe. Belgian and international cuisine is offered in the cozy Loui bar-restaurant. Whether you have a special occasion to celebrate or just want to raise a glass for a beautiful holiday, the exclusive Loui and La Terrasse bars offer a wide range of refreshing drinks and alcoholic beverages.
If you are wondering if there are any popular sights nearby, Brussels' historic center, the Grand Place, and the Pissing Boy Fountain can be reached in just 10 minutes.
Belgium is a wonderful country where you can relax and enjoy quality service and excellent cuisine. This relaxed and slightly aristocratic atmosphere of Belgian resorts will be ideal for those who can afford to spend their holidays at a luxury level! Reach out to our team at PrivateUpgrades to plan your dream Belgian vacation.