Although summer is in full swing, it is not too late to book an exciting vacation! If you wish to have an exotic experience and head to one of the most fascinating places in the whole world, consider planning a trip to Israel.
Cosmopolitan cities, unparalleled natural wonders, delicious Israeli food, and rich history – the country does have it all. With our help, discover tips for exploring Israel.
Is Israel safe to visit?
As long as you are being cautious, Israel is generally a safe country to visit. Like in every other place in the world, it is important to do your research before and stay up to date with the latest information in case anything does happen.
Currently, it is advised to be extra cautious in Jerusalem's Old City, but, other than that, heading to the fascinating country should be a great and safe experience.
So what should you know about planning a trip to Israel? Here are our tips.
Food has rules
Israel really is a foodie paradise. If you wish to take your taste buds on a wonderful adventure, it is certainly the best place to be. After all – it is the land of hummus. In fact, it is not uncommon to have hummus as lunch itself.
While the food is delicious, it also has some rules. As you wander around Israel, you will notice that many restaurants offer 'kosher' food. Simply put, it is any food or beverage that is allowed to eat, according to Jewish dietary laws.
The main rule is that you can't mix dairy with meat. However, most young Israelis are pretty relaxed, and it wouldn't be surprising to see them not following the guidelines.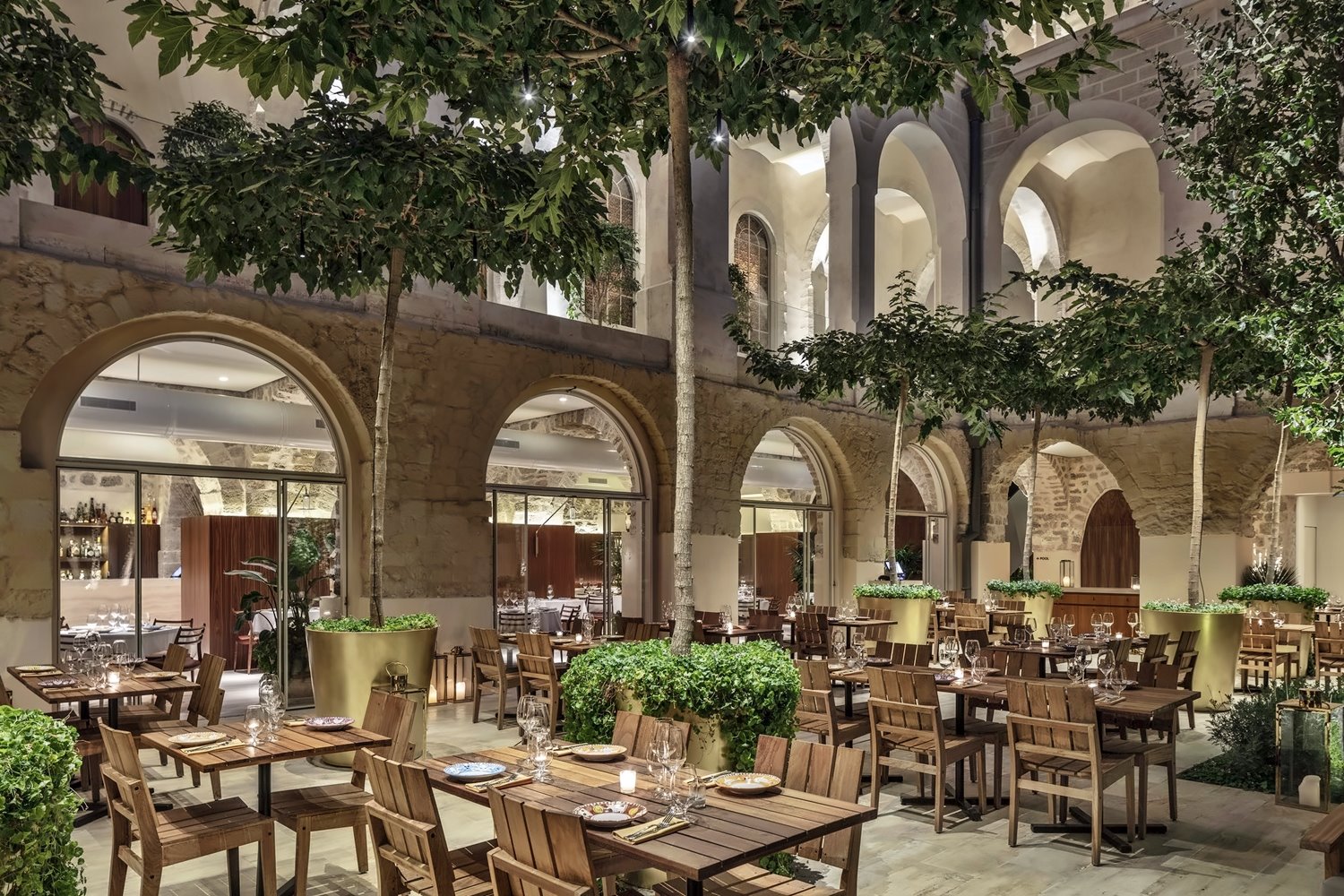 Sharing is caring
Israeli people love to share their food! When you visit a restaurant in the country, you will see that most people order a number of plates, which are shared between them. This way, they get to try a bit of everything. If you order a main dish for just yourself, you may see some eyebrows raised.
But don't worry – that doesn't mean you have stay be hungry. There is usually plenty of food for everyone. Plus – you have the opportunity to try something you wouldn't normally order.
If you wish to have a memorable dining experience in Israel, we suggest heading to Waldorf Astoria Jerusalem. The hotel is home to The Palace – an amazing gourmet kosher meat restaurant with an extensive a la carte menu. Try the Seven Species, the delicious Rack of Lamb, or Slow-Roasted Veal Spareribs – they are incredible!
Israel is expensive
Don't expect Israel to be a cheap getaway. Hotels, food, clothes, entrance fees – everything is quite expensive in the beautiful country. Note that there is a hefty sale tax of 17% that is applied to most services and goods.
The upside is that you can enjoy an elevated level of comfort and delight. In Israel, luxury travel is as good as it gets.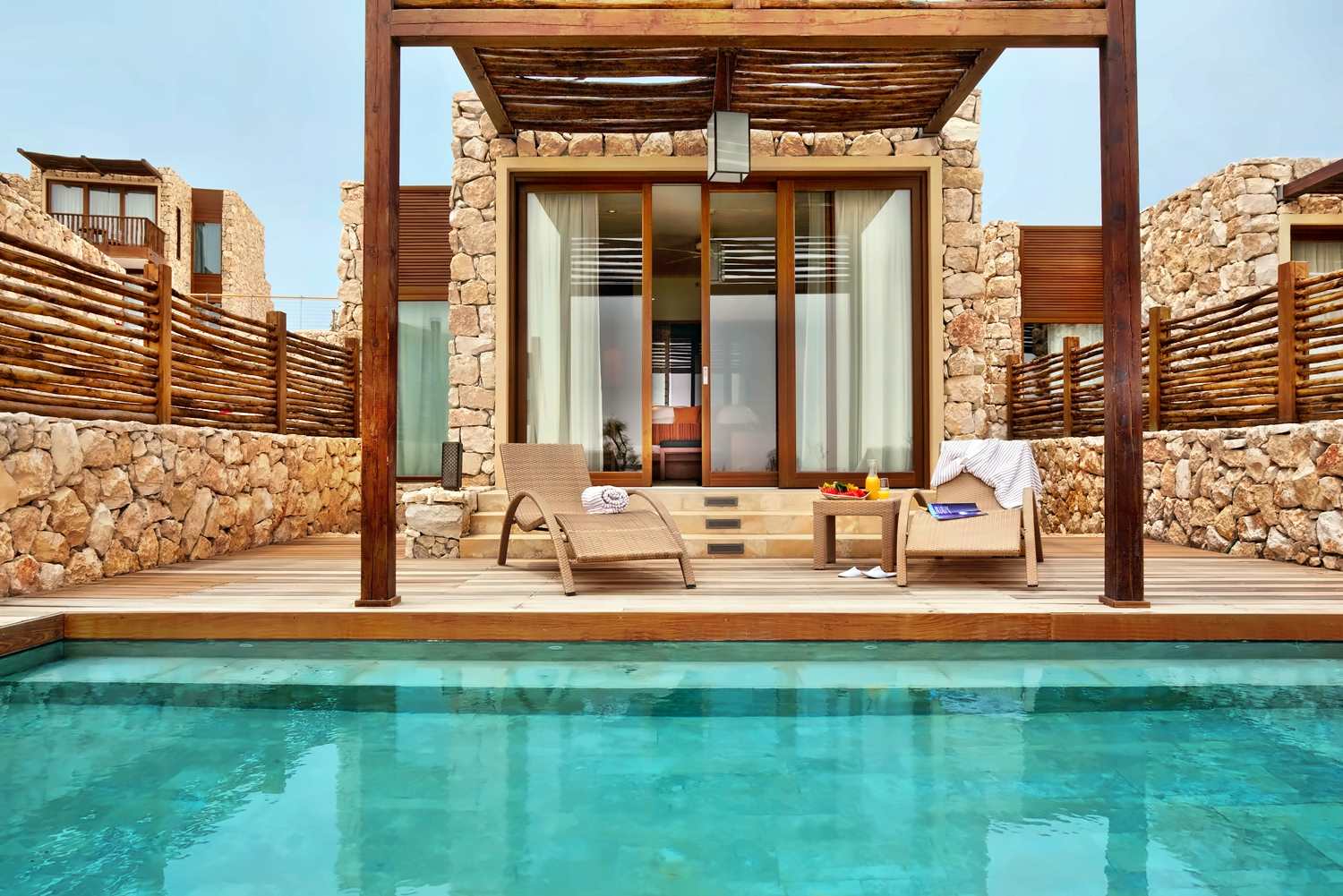 Spas are amazing
When it comes to luxury experiences, spas in Israel really are unbeatable. So regardless of whether you decide to get pampered, overlooking the Dead Sea, the ancient port city of Jaffa, or the Negev Desert, you are sure to have an exceptional time.
Around the Dead Sea, there are plenty of hotel resorts that feature incredible luxury spas. Even if you don't want to book a night's stay, you can usually get a day pass. The splendid Beresheet Hotel is a local favorite. The Mamilla Hotel and David Citadel Hotel won't disappoint too!
Luxury shopping opportunities
There is no problem a good shopping spree can't solve! Well, at least for a moment. If you are addicted to fashion, heading to Israel may not be in your best interests. Everything is so beautiful, you will want to spend all your money!
Tel Aviv, in particular, is full of designer boutiques and concept stores. If you don't mind a splurge, head to the trendy Neve Tzdekek and Gan Hahasmal neighborhoods. To get your hands on sparkling goods, visit the Tel Aviv Diamond Exchange.
For luxury shopping, stop by Eilat. The coastal city will be a pleasant discovery, especially since you can enjoy the benefits of duty-free shops.
General etiquette to keep in mind
Regardless of where you are traveling, being sensitive to cultural traditions and political tensions is important. If you aren't informed about current matters, avoid making statements that could offend others.
In Israel, you can take photos in most places, but be respectful and considerate when doing it.
Know that taking photos of military sites and border police is typically not allowed. When in doubt, it is better to ask. Regarding tips, anything between 12 and 15 percent is considered the norm.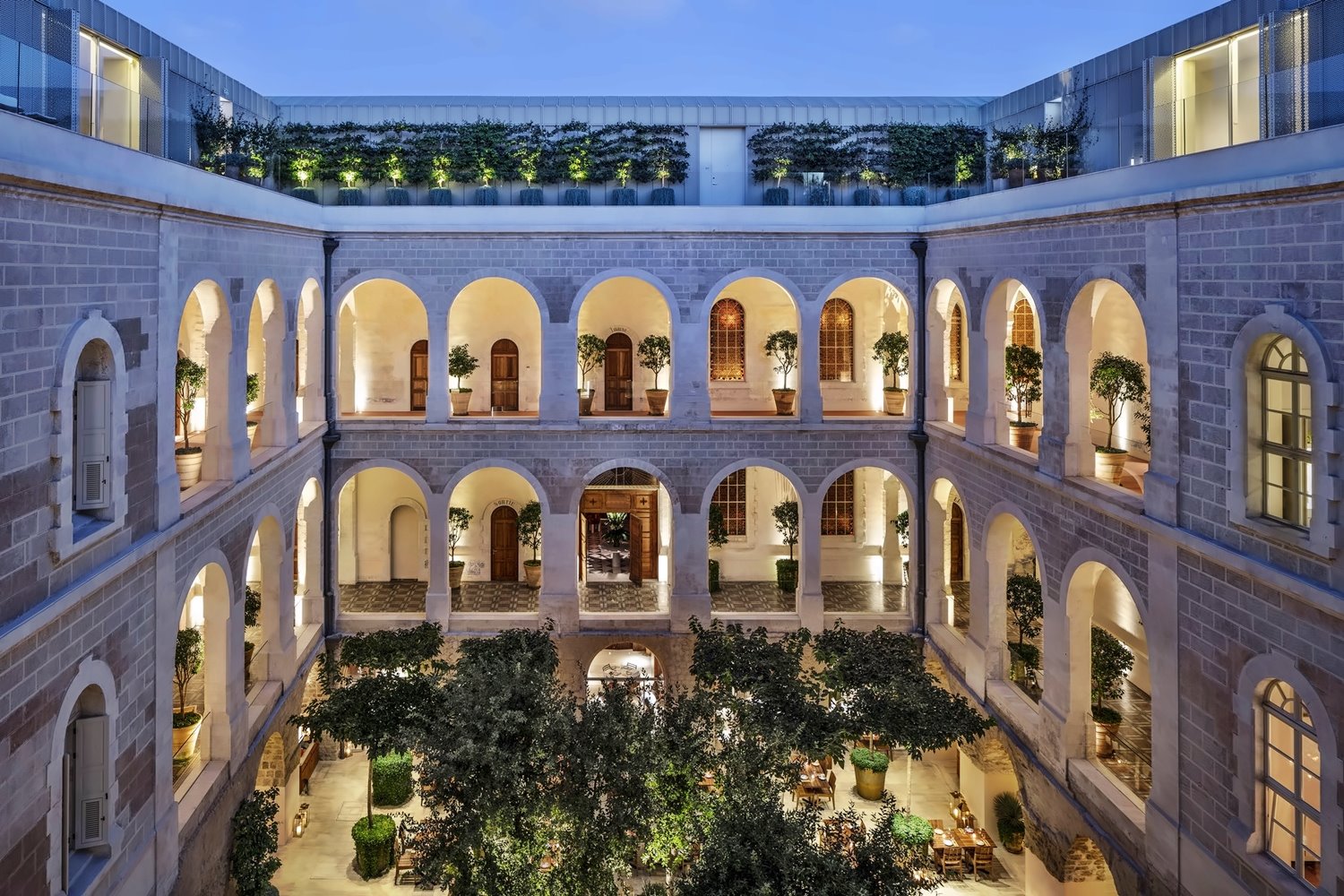 Booking a hotel in Israel
To have a great experience in Israel, you must find comfortable accommodation. Luckily, the country has no shortage of incredible hotels and resorts. Those who wish to explore Tel Aviv will have a fantastic time staying at the David InterContinental. Close to the city's main cultural attractions, it is the perfect pick for enjoying the best of Israeli hospitality.
At Jaffa, we suggest vacationing at The Jaffa Hotel. Set alongside the ancient port, the accommodation is a combination of modern comforts and exquisite authentic nuances. A highlight of the Jaffa is its luxurious International L. Raphael Spa, which offers exceptional wellness treatments. A fitness center is available too.
Six Senses Shaharut Resort and Spa, however, is the best option for adventurers who plan on seeing the Negev Desert. The accommodation features villas built from local rocks and pigments. On every corner, you can see the inspiration of the stunning surroundings. Look out to desert sunrises and starry nights – what could be better?
While Israel is quite small, don't let its size fool you! The compact country is one of the most spectacular travel destinations in the whole world. Since the Covid-19-related entry requirements have been lifted, it is now easier than ever to visit the magical place.
From the banks of the Mediterranean Sea to the Judaean Desert – Israel is guaranteed to impress you.
If you wish to book a luxury trip to Israel, we'd love to assist! Reach out to our team to discuss details.