From the iconic Parthenon to the peaks of Mount Olympus, you can feel the spirit of ancient Greece amidst its mythical landscapes and archaeological wonders. But Greece is not just a land of the past. Instead, it exudes a vibrant energy that reflects the locals' live-in-the-moment attitude. The dazzling light. Expansive horizons. The thrill of indulging in net-fresh seafood on sandy shores embodies the essence of modern Greece.
Not to mention – nowhere evokes carefree beach holidays quite like the Greek islands. Whether it's the white sands of the Ionians, including Kefalonia, or the bleached hilltop villages of Naxos in the Cyclades, the islands offer an irresistible allure.
However, let's not overlook the beauty of the Greek mainland. Often overshadowed by the islands, it holds undiscovered treasures for those who venture beyond the beaten path and embrace its untamed splendor.
In Greece, ancient wonders blend harmoniously with the vibrancy of the present. Together, they create an enchanting tapestry of experiences. Whether you choose the islands or the mainland, Greece guarantees a chapter in your story that will forever hold a special place in your heart.
We've created this guide to help you plan your dream vacation in the stunning country. In the article, you'll learn everything you need to know about discovering Greece in style. Let's dive in!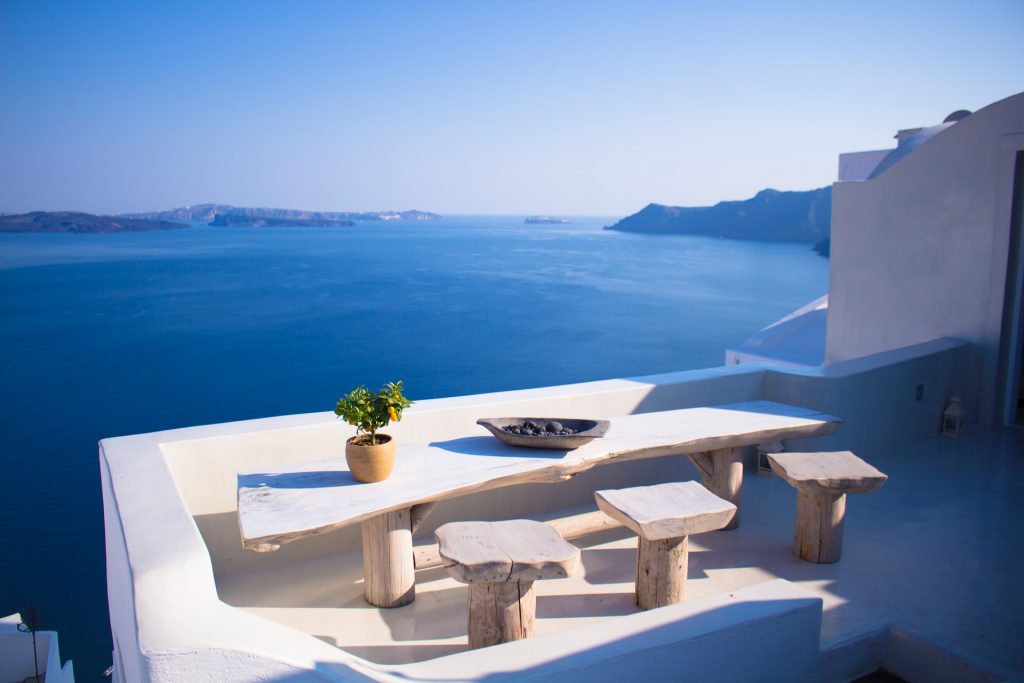 When is the best time to travel to Greece?
Experienced travelers know – Greek summers are scorching hot. If you venture to Greece during the mid-July to August peak season, brace yourself for temperatures that soar into the mid-30s. This is also when you should expect bustling crowds of tourists and enthusiastic Greek vacationers.
However, if you seek the perfect blend of pleasant weather without the overwhelming masses, the months of June and September will be a great fit. These delightful times offer an idyllic opportunity to explore Greece, avoiding the tourist rush. Additionally, May and October are great options due to lower prices, and for those with a penchant for Crete and the Cyclades, May showcases these destinations at their peak beauty.
It is worth noting, though, that weather during these months can be somewhat unpredictable. In fact, the occasional storm may greet you in October, particularly in the western regions or mountainous areas.
How to move around Greece
Greece has plenty of buses that cover major routes on the mainland and have a simpler operation on the islands. However, if you wish to venture further, you will need to rent a scooter, motorbike, or car.
Driving in Greece can be delightful due to the breathtaking mountain landscapes and charming coastal roads. On the other hand, the train system is limited and often slower compared to taking the bus.
Exploring the Greek islands involves taking boat trips, although it is sometimes worthwhile to invest in internal flights to reach your desired island group starting point from Athens. For instance, a two-hour flight from Athens to Rhodes saves you 28 hours of travel time compared to a boat journey.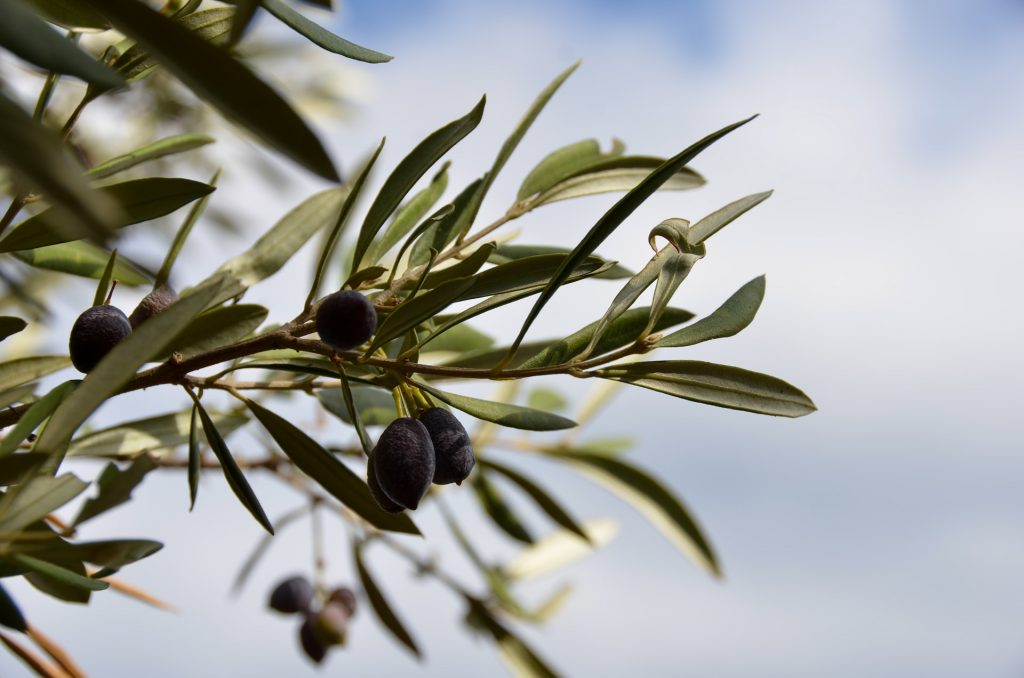 Food and drinks in Greece
​​Exploring the local culinary delights is a highlight of any journey, and this holds particularly true in Greece. Greek cuisine offers a wide array of delectable dishes. The restaurants, known as tavernas, provide straightforward options at great value.
If you're unsure where to dine, follow the lead of the Greeks themselves. Opting for mezedhes like tzatzíki, souvláki, and chops is always a great choice. Additionally, indulging in seafood can be a memorable experience during your trip to Greece. Meanwhile, a genuine Greek gyros pitta, filled with lamb, tomatoes, onions, salad, and a sprinkle of fries, may very well be the most remarkable form of fast food ever created.
Are you a gourmet? The country also has five Michelin Star restaurants.
While ouzo is synonymous with Greece, Greek libations extend beyond the anise-flavored aperitif. Numerous islands, including Santorini and Rhodes, boast their own wineries, allowing you to savor local wines and even take a tour of a vineyard or two. Lastly, make sure not to overlook the chance to enjoy a cup of robust and sweet Greek coffee at a traditional Greek coffee-house known as a kafenío.
Learning Greek
Although Greek is known for its difficulty to learn, acquiring a grasp of a few essential greetings and courtesies can significantly impact how Greek speakers perceive you. However, in areas frequented by tourists, many individuals are proficient in English. As long as you're familiar with some key expressions, you should be just fine.
Remember to carry cash with you
As a member of the European Union, Greece utilizes the euro as its currency. When dining at restaurants, the bill typically incorporates a service charge. Although tipping is not obligatory as it is in North America, it is always appreciated. Keep in mind – taxi drivers generally anticipate the fare to be rounded up.
When it comes to ATMs, they can be found in most towns with banking facilities. However, it's important to note that ATMs on the islands might experience occasional connectivity issues. This can make it impossible for anyone, including locals, to withdraw cash for a day or two. That's why it's advisable to keep some backup cash in case such an occurrence coincides with your visit.
The best places to visit in Greece
Listing all the destinations worth exploring in Greece would be an impossible task. With its rugged snow-capped peaks, ancient archaeological sites, pristine turquoise waters, and picturesque white sandy coastlines, Greece possesses the ability to cater to the desires of any wanderer. Still, here are some of the places you shouldn't miss.
Whether you're looking for a Santorini travel guide, Athens travel guide, or Corfu travel guide, here, you'll find our best tips.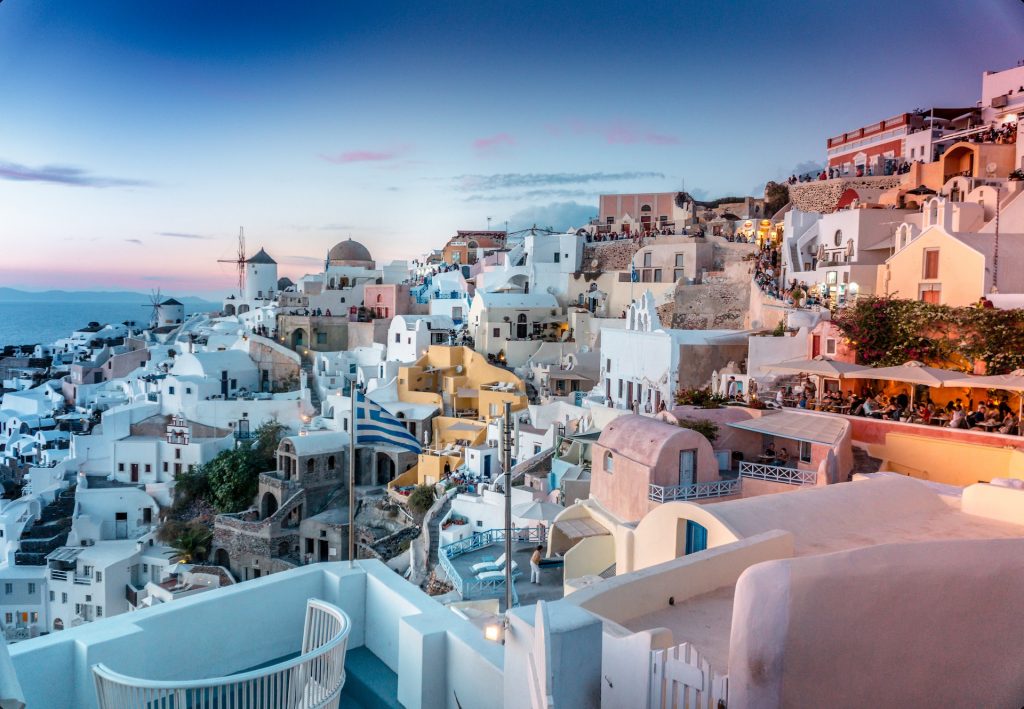 Santorini
Santorini, a breathtaking location amidst the Greek Islands, offers unparalleled scenic views that must be witnessed firsthand to be truly comprehended. Its picturesque allure has earned it a global reputation, making it a must-see destination.
Immerse yourself in the crystal-clear turquoise waters, explore the charming villages, and indulge in exquisite dining experiences—Santorini will undoubtedly capture your heart.
With its volcanic beaches, dazzling whitewashed houses, awe-inspiring sunsets, and mesmerizing landscapes, Santorini stands out as an exceptional choice for couples seeking an unforgettable Greek getaway. However, if there's one thing you absolutely cannot miss in Santorini, it's the opportunity to embark on a catamaran sail, complete with a delicious lunch and open bar.
If you're looking for the best hotels in Santorini, you'll find them here. Become a PrivateUpgrades member and enjoy exclusive benefits!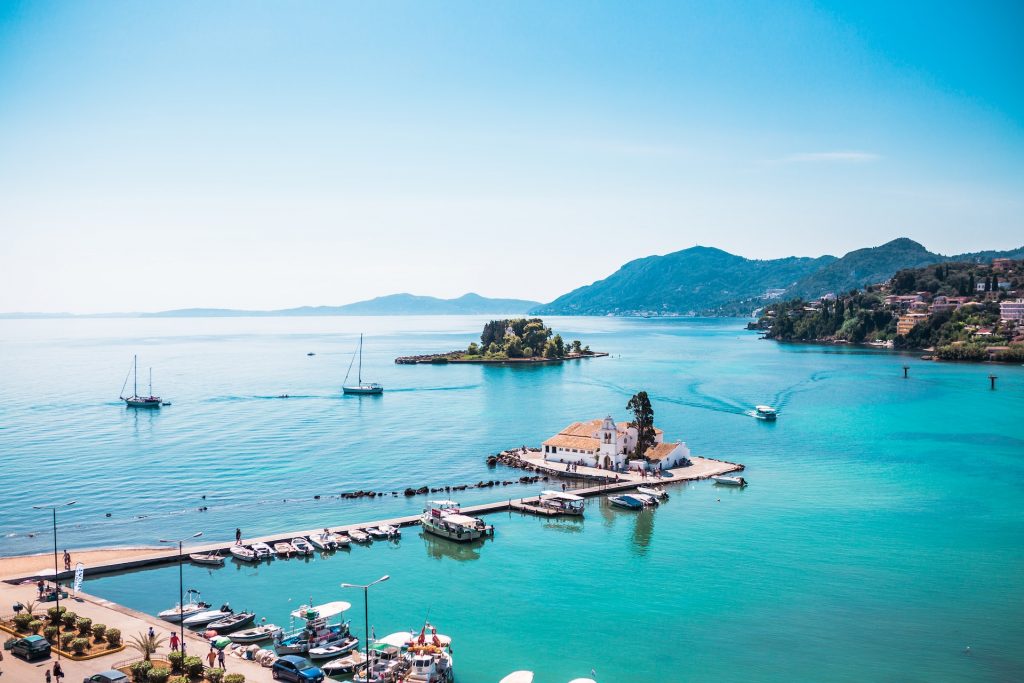 Corfu
When it comes to exploring Greece, Corfu is undeniably a top choice. A quick search online for travel destinations in Greece often places Corfu among the top 10 recommendations. However, if you prefer to avoid the bustling crowds of tourists, fear not, as Corfu offers secluded beaches that stretch along its winding coastline. With a wide array of beaches to choose from, you can easily find your slice of paradise.
In addition to its sandy white beaches, Corfu is dotted with charming towns and villages. Prime examples are Perithia and Corfu Old Town. These picturesque settlements not only showcase remnants of Venetian architecture but also feature ancient anti-pirate castles, evoking a sense of a bygone era.
Corfu also has its fair share of amazing luxury hotels. Find the best options here.
Knossos
Just a short distance from Heraklion, the capital of Crete, you can find the Minoan ruins of Knossos. A testament to the mighty Minoan civilization that once reigned over the region more than 5000 years ago.
Knossos boasts the best-preserved relics from the Bronze Age in all of Greece, making it an awe-inspiring sight to behold. Exploring these ruins is a must-do activity in Crete, ranking high on the list of top attractions.
Within the ruins, you'll discover exquisite mosaics, beautiful pottery, and the renowned Hall of Kings. This is where the legendary tale of the Minotaur and Labyrinth unfolded.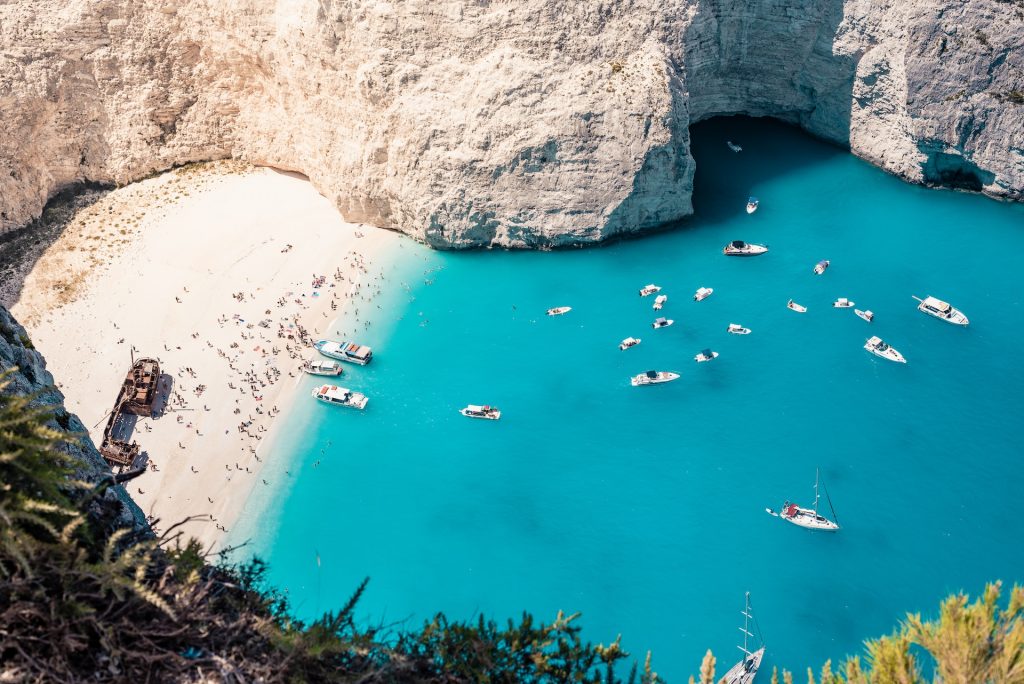 Zakynthos
Zakynthos, a stunning destination in the Mediterranean, is renowned for its vibrant nightlife and breathtaking beauty. With its turquoise waters, white sandy beaches, and majestic chalk-white cliffs, the island offers a unique and captivating experience.
If you're planning a beach holiday in Greece, Zakynthos is a top choice with its 27 exquisite beaches. One highlight not to be missed is the remarkable Navagio Beach, also known as Shipwreck Cove.
In fact, it's often photographed and celebrated as one of Greece's most iconic spots. Additionally, the island's interior, adorned with lush fir trees and olive groves, possesses an alluring charm that is often overlooked in favor of the coastal areas.
If you have the time, consider adding these popular places to your itinerary: Gerakas Beach, Navagio Beach, Laganas Beach, Zante Town, Banana Beach, Porto Azzuro, Porto Limnionas, Keri, Alykes, Xigia Beach, and Psarou Beach.
On PrivateUpgrades, you'll find two spectacular hotels that await you in Zakynthos. Become our member and get access to VIP benefits!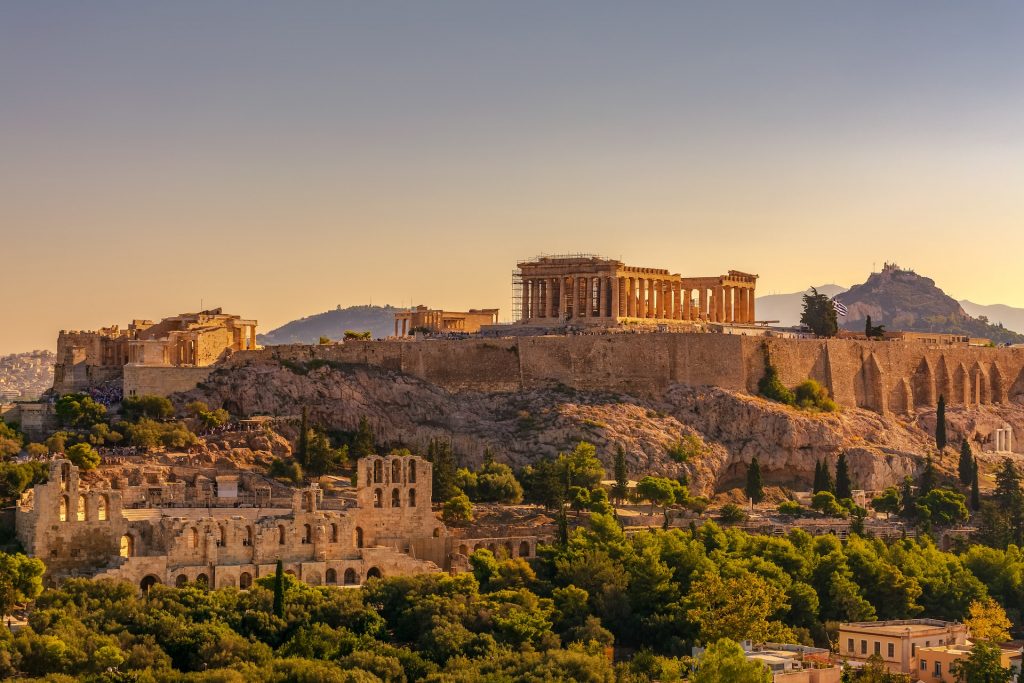 Athens
If you possess any knowledge about Greece, you are surely familiar with its exquisite capital, Athens. Athens represents the ideal combination of tradition and modernity, blending ancient elements with contemporary influences.
The city boasts expansive boulevards adorned with an array of restaurants and bars. Tucked away from these bustling thoroughfares are charming cobblestone alleyways awaiting exploration.
Picture yourself savoring a refreshing ouzo while settling down in a picturesque open-air cinema. It sounds fantastic, doesn't it? It's an absolute must to witness the magnificence of the Parthenon at least once in a lifetime. Athens is an extensive and unparalleled marvel. Ensure that it finds its rightful place on your list of must-visit destinations.
Here you'll find the best luxury hotels in Athens. Book a stay at them to ensure you have the most amazing experience!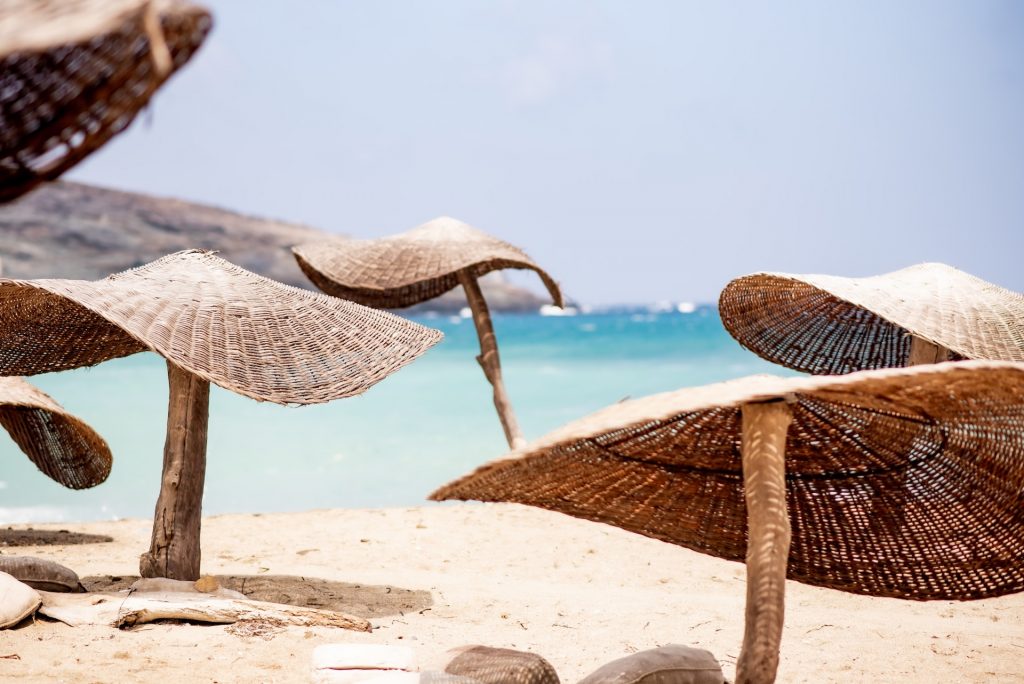 Tinos
Welcome to Tinos, an exquisite gem nestled within the Cyclades archipelago. Embarking on this journey requires a flight to the enchanting island of Mykonos, followed by a captivating ferry ride to reach your destination. Brace yourself for an experience that will surpass all expectations, for Tinos is renowned for more than just its architectural wonders.
Here, amidst the rolling hills perfumed with the aroma of sage, a culinary revolution unfolds. Esteemed chefs hailing from all corners of Europe have flocked to Tinos, lured by its magnetic allure.
But the charm of Tinos extends beyond its culinary landscape. This picturesque island is also hailed as a haven for winemaking. Within its sun-kissed vineyards, Greeks skillfully cultivate grapes to create wines that embody the essence of the region. Here, you can sample some of the finest Greek wines crafted with love and dedication.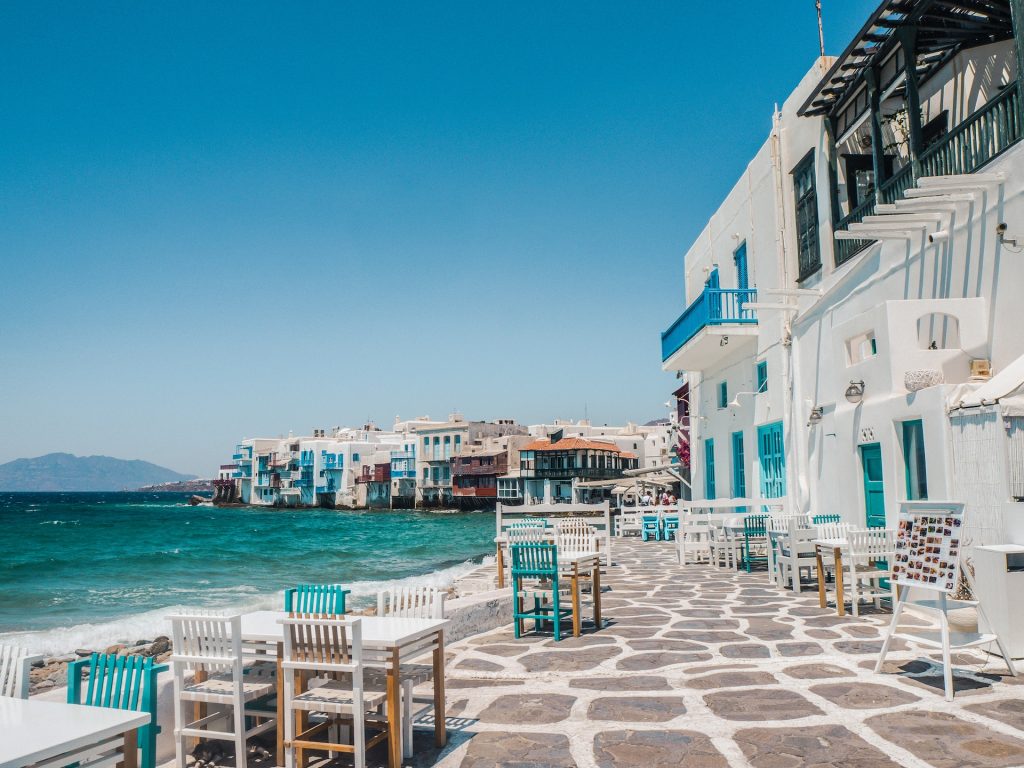 Mykonos
This stunning island carries the nickname "Greek Ibiza,". Here, internationally renowned DJs take the stages of superclubs while a glamorous crowd intermingles aboard luxurious yachts and private jets.
Yet, don't be deceived into believing that Mykonos is solely reserved for the ultra-affluent. It also extends its charms to those seeking affordable delights. Delve into a world of delectable yet reasonably priced gourmet restaurants and hidden nooks that remain blissfully untouched by the relentless tide of tourism.
When you tire of reveling in the vibrant beach clubs and savoring delectable feasts in traditional tavernas, surrender to the allure of winding backroads. At the end of this captivating labyrinth, typically, a heavenly beach beckons.
So where can you find the best hotels in Mykonos? We have quite a few in mind. On PrivateUpgrades, you'll find a selection of the most luxurious hotels on the fabulous island.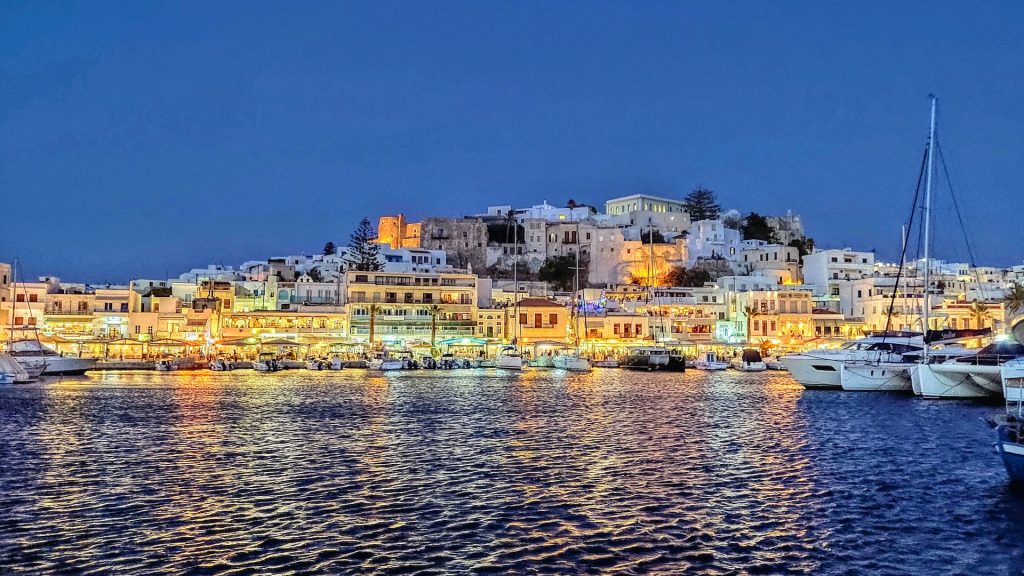 Naxos
Naxos, the largest among the Cyclades islands, remains relatively uncharted. That's why it can offer a haven of tranquil sandy shores and a serene ambiance that allows you to escape the hustle and bustle of daily life.
Despite its compact size, Naxos offers a remarkable range of experiences, from exploring picturesque mountaintop villages to indulging in endless stretches of pristine sandy beaches, all far removed from the bustling tourist masses.
If you're looking for a unique Greek experience, this is certainly the place to go.
End notes
There are few places as gorgeous as Greee in the world. With its incredible diversity and breathtaking views, the country deserves a spot on your travel bucket list.
If you need help planning your dream Greek getaway, our travel designers would gladly assist! Reach out to them here.