Over the last few years, Colombia has overgone a major transformation. Thanks to its many splendid offerings, it has become an attractive travel destination. That doesn't come as a surprise, though. After all – when you have the Amazon rainforest, some of South America's most gorgeous scenery, and plenty of exciting adventures available, it's easy to attract visitors.
If you decide to plan a visit to the beautiful country, you can expect a wildlife-rich jungle, incredible mountain paths, and even more mesmerizing coral reefs. Of course, the cities are worth your attention too, since Colombia has a rich cultural life.
Here are the best things to do and see in Colombia. Let's dive in!
Learn salsa in Cali
Get ready to feel the rhythm in your bones in Cali – the undisputed world capital of salsa! This vibrant city never sleeps and is bursting with non-stop music and dancing. That's what makes it the perfect place to ignite your passion for Colombia's favorite dance style.
But wait, there's more! If you're lucky enough to visit during September, brace yourself for the ultimate salsa showdown at the Festival Mundial de Salsa. For an epic seven days, Cali welcomes over 5000 dancers from all corners of the globe.
With electrifying performances and fierce competition, this is a fiesta you won't want to miss! So dust off your dancing shoes, get ready to shimmy, and let Cali show you how to truly live it up.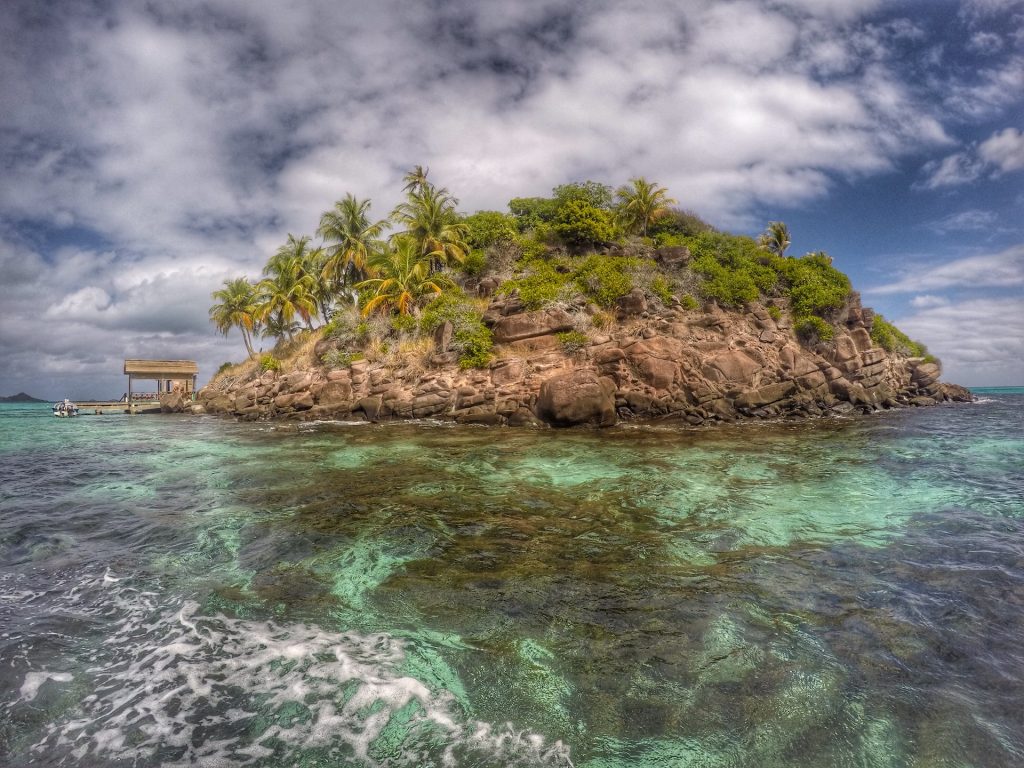 Go snorkeling
Welcome to Providencia, the tropical paradise of Colombia's Caribbean coastline! This emerald-green island is a hidden gem, spanning just 17 km sq (6.6 sq miles). It is located around 800 km (497 miles) north of mainland Colombia. But don't let its small size fool you. Providencia packs a punch when it comes to breathtaking scenery and aquatic wonders!
One of the island's greatest treasures lies off its northeast coast – the McBean Lagoon National Natural Park. This aquatic wonderland is renowned for its mesmerizing display of colors, with waters that are tinted with a glorious patchwork of hues.
It's no wonder why it's been dubbed the "Sea of Seven Colors"! This phenomenon is created by the third-longest barrier reef system on the planet, which lies just beneath the surface.
Visit Cartagena
Are you ready to embark on a journey to uncover Cartagena's hidden gems? Beyond the stunning architecture and mouthwatering cuisine lies a rich indigenous heritage often overlooked by tourists.
Step into the Museo del Oro Zenú and prepare to be dazzled by the gleaming gold artifacts crafted by the skilled hands of the original inhabitants of Cartagena. From intricate jewelry to dazzling figurines, these pieces are a testament to the incredible craftsmanship of the Indigenous people.
Sample local coffee
The country's coffee is world-renowned, and it's one of their top exports. Get ready to take a journey into the world of coffee production at established fincas like the legendary Hacienda Venecia, run by coffee experts for four generations.
You'll get to try "cupping," the art of savoring the unique flavors of freshly brewed coffee. But be warned: once you've had a taste of the best coffee in the world, you'll be hard-pressed to enjoy a cup elsewhere.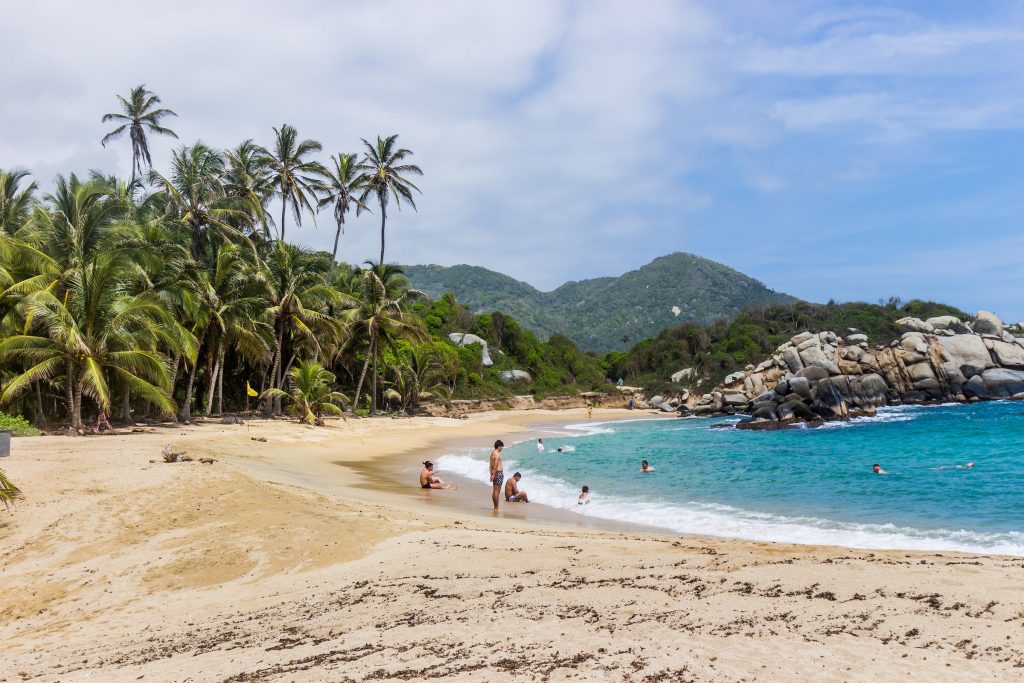 Explore Tayrona National Park
Another place that should be on your travel bucket list is Tayrona National Park's stunning natural reef lagoon, La Piscina. Located on the dazzling northern coastline of Colombia, La Piscina is a must-visit spot for all water lovers.
If you're up for a challenge, there are thrilling hiking trails to explore along the coastline, with towering rock formations peppered throughout the turquoise water, just waiting for you to climb and conquer. And if you're one of those incredible humans who loves to keep up their exercise routine even while on vacation, this is the perfect opportunity to do so!
But if you're looking for a more laid-back experience (which, let's be real, who isn't on vacation?), simply soak up the sun and relax at the beautiful beach.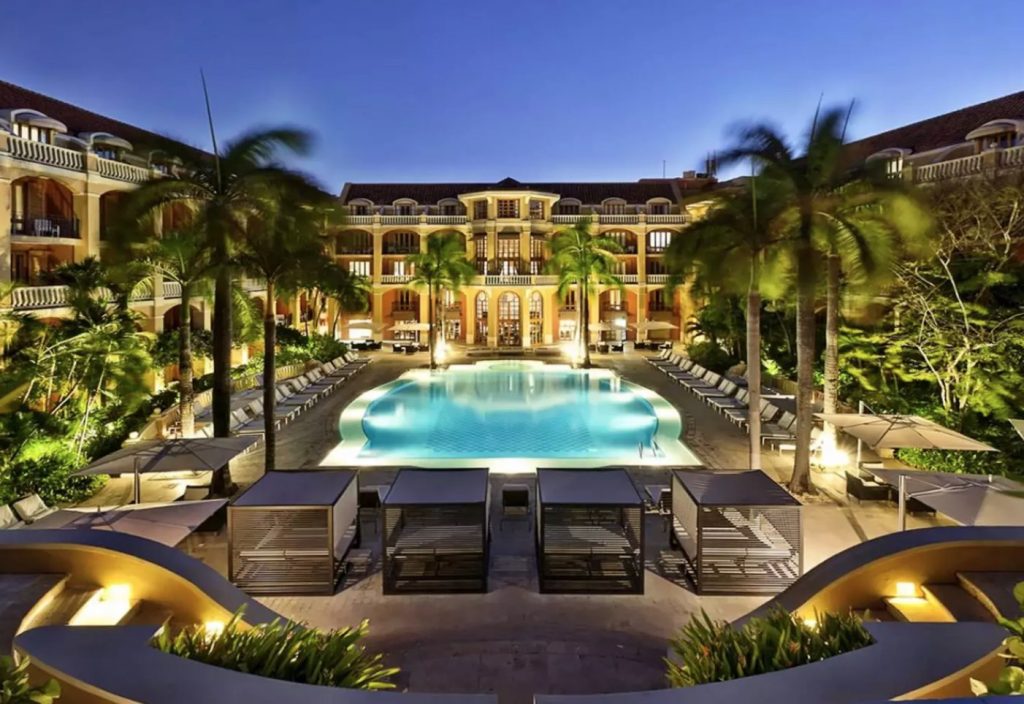 Stay at a five-star hotel
The beautiful country also has its fair share of exceptional five-star hotels. If you wish to enjoy a luxury vacation, we suggest checking into Sofitel Legend Santa Clara. Here, every detail tells a story. Get ready to experience the ultimate blend of age-old tradition, local hospitality, and French luxury all in one place.
With its stunning colonial architecture and modern amenities that are sure to take your breath away, the hotel is a true masterpiece. Prices here start from 428 euros per night.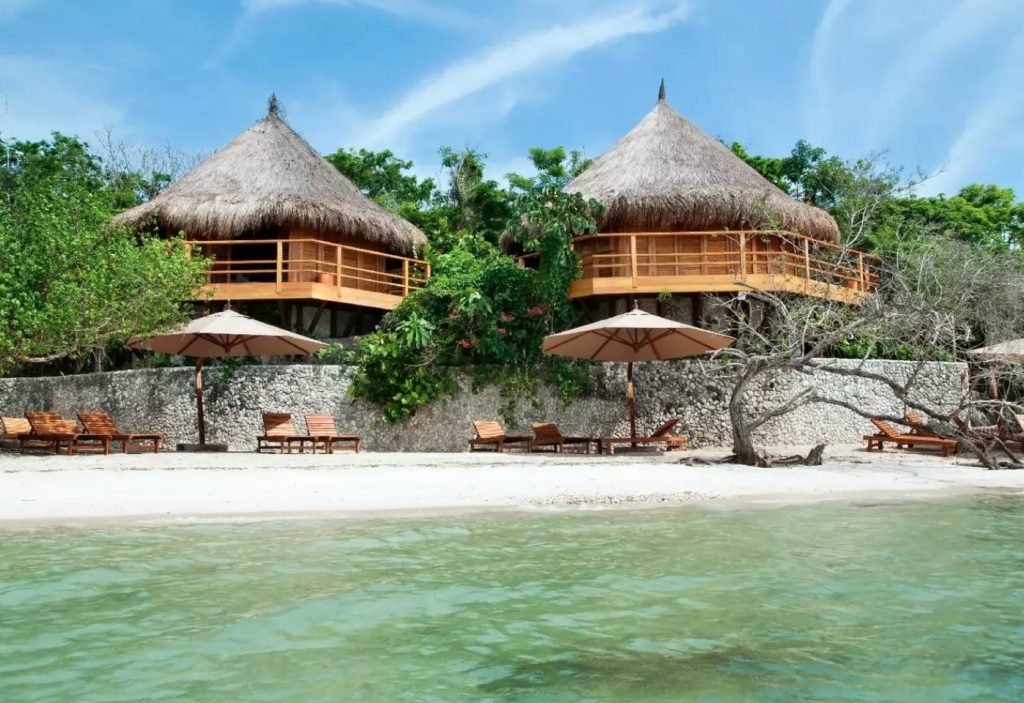 Another great – and unique – option is Hotel Las Islas. The accommodation, just 45 minutes away from Cartagena, is the ultimate eco-friendly haven that promises to rekindle your spirit and leave you feeling refreshed. Indulge in luxurious accommodations and first-class amenities while basking in the natural beauty of this magical island. Prices here start from 375 euros.
Discover Cocora Valley
Colombia's Cocora Valley is a natural wonderland that boasts the world's tallest palm trees. It's a must-see destination that's guaranteed to take your breath away!
You'll feel like you've stepped into a vibrant painting as you explore the valley's magnificent landscape. Hiking through the lush trails is a great way to soak in the stunning views. But why not take it up a notch? Saddle up and ride through the open valleys on horseback, or rev up your engine and go off-road in a jeep under the towering palms!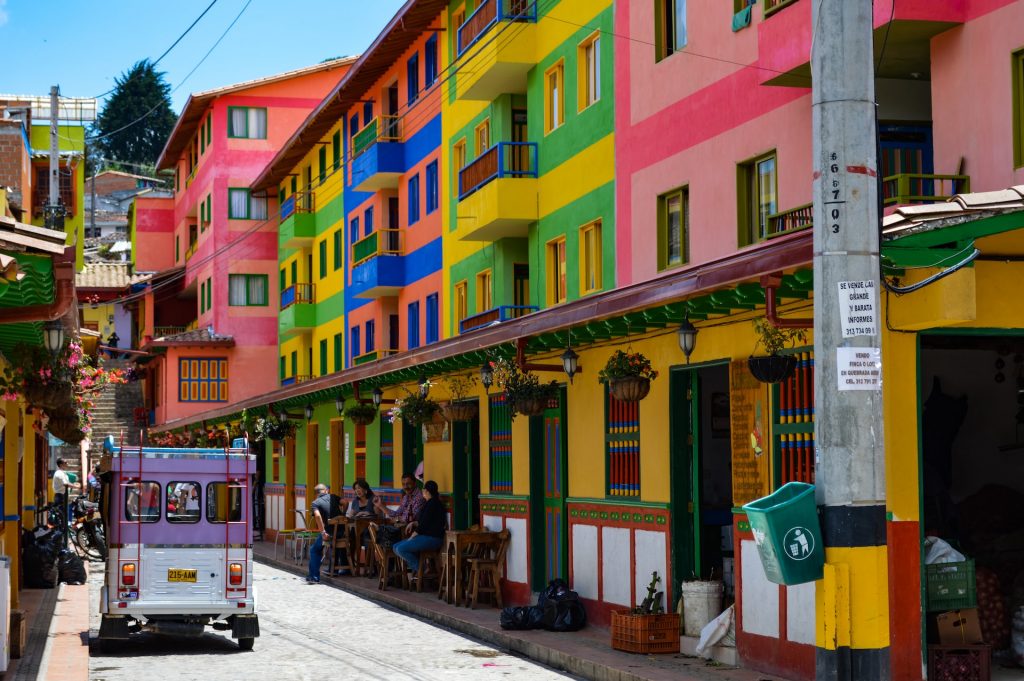 End notes
With an abundance of activities to choose from, you'll never have a dull moment in Colombia.
Strap on your hiking boots and get ready for an adventure-filled trek through breathtaking scenery. Hang ten and catch some waves while surfing along the pristine coastlines. Or, grab your binoculars and head out on a wildlife-watching expedition to see some of the most fascinating creatures on the planet. The possibilities are endless in this exciting and diverse country!
To make the most of your trip, book your stay through PrivateUpgrades and enjoy many useful perks and advantages. Contact our team here to learn more.