Costa Rica has been a loved travel destination for a long time. It is not hard to see why. With impressive wildlife, fantastic beaches, incredible national parks, and colorful culture, it is definitely one of the most beautiful places in the world.
"Pura Vida" or "pure life" is a phrase you will hear and see everywhere in Costa Rica. It perfectly describes what the island is all about. It seems that life becomes less stressful in the Latin American country. Therefore, it is an excellent holiday pick for all tired adventurers.
But to have a peaceful vacation, you have to choose the right hotel. Here are our favorite luxury stays in Costa Rica.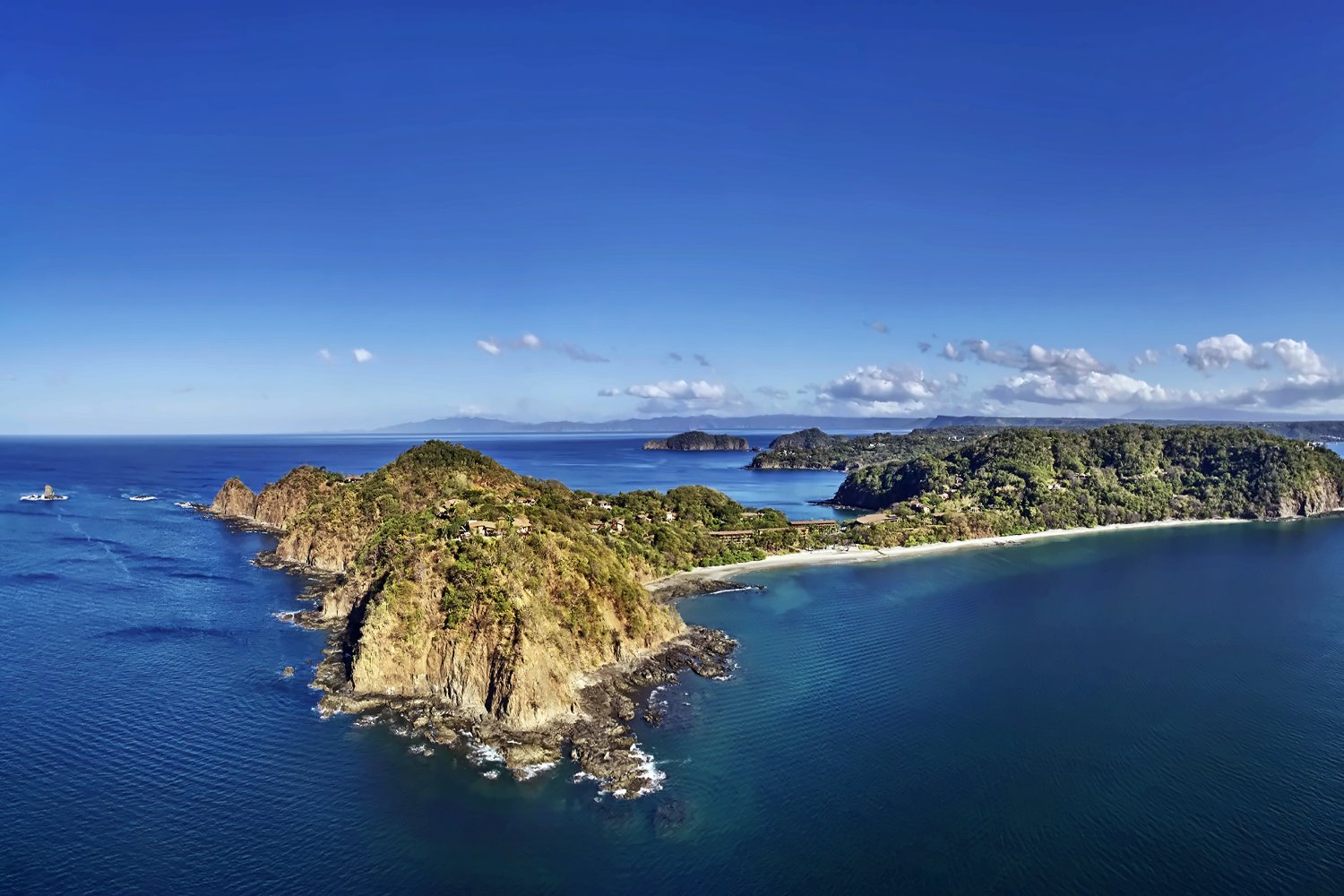 Four Seasons Resort Costa Rica
True to the Four Seasons experience, guests of the luxurious resort may enjoy top-notch service and various activities available. In such a beautiful place like Costa Rica, big competition of great hotels is expected, but the quality of Four Seasons is hard to beat.
The resort is nestled on a hilltop that offers awe-inspiring views of the Gulf of Papagayo and Culebra Bay.
Whether you decide to book a room, suite, or villa, there is no doubt you will have a fantastic time. In total, Four Seasons Resort Costa Rica has 175 rooms available. Guests may easily find one that fits their wishes the best.
Although any room will be incredible, we recommend staying at the villa, which features a private infinity pool.
Even just lying by the pool and enjoying the resort's stunning premises would be a real treat, but the accommodation also offers plenty of fun ways of spending your holiday.
The property includes an 18-hole course for those who prefer to stay active. Horseback riding is available too. Just imagine – riding on a horse through sunset. An absolute dream come true!
Of course, Four Seasons Resort Costa Rica has an exquisite spa (make sure to try the bamboo massage), delicious restaurants within the premises, and many other features that will make your stay a good one.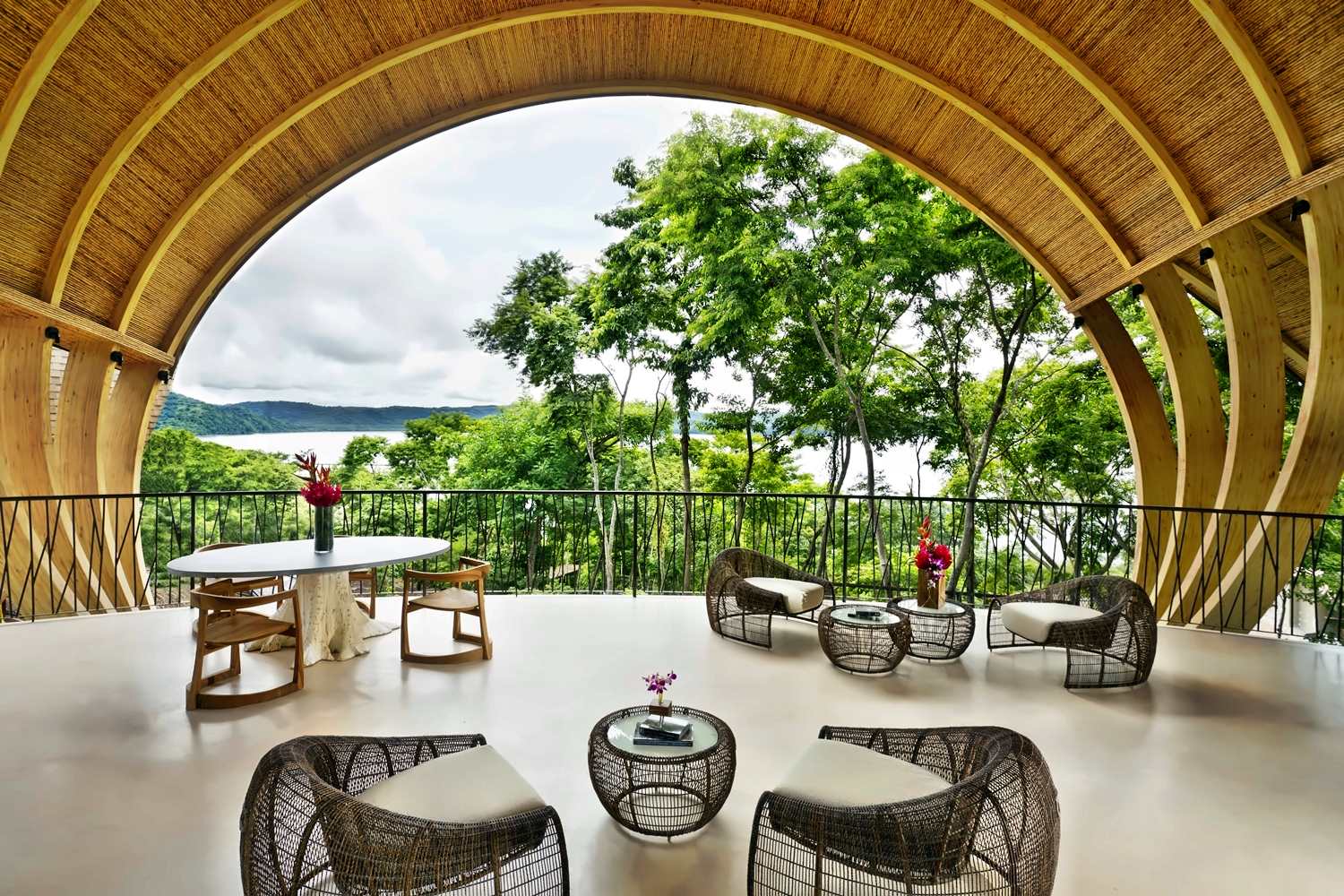 Andaz Peninsula Papagayo
The Guanacaste coastline is famed for its incredible weather. From November to April, there is consistent heat, plenty of sunshine, and almost no rain. That makes it an attractive destination for surfing, swimming and enjoying glamorous beach days.
It seems almost unbelievable that the area gained its popularity only in 2004 after the Four Seasons resort opened. Andaz Papagayo Peninsula is its neighbor and a strong competitor.
On the premises, there is so much to do and enjoy. Go golfing, taste incredible food, wind down at the local spa and dip your toes in the sand in one of the three beaches.
Set on the side of a mountain, Andaz Peninsula Papagayo will, in some ways, remind you of your childhood days. Why? The stylish design has a treehouse-like feel, which is exactly what you would want from a hotel in Costa Rica.
Visiting the on-site Onda Wellness Spa is a must. Its treatment rooms are tucked away in the rainforest, so you can enjoy true relaxation. Another interesting aspect is that most of the products are handmade, which makes the experience more special.
If aesthetics is a priority for you, then you won't be disappointed by vacationing at the modern hotel, where each corner is picture-perfect. Of course, the dazzling Pacific Ocean views are unbeatable, too.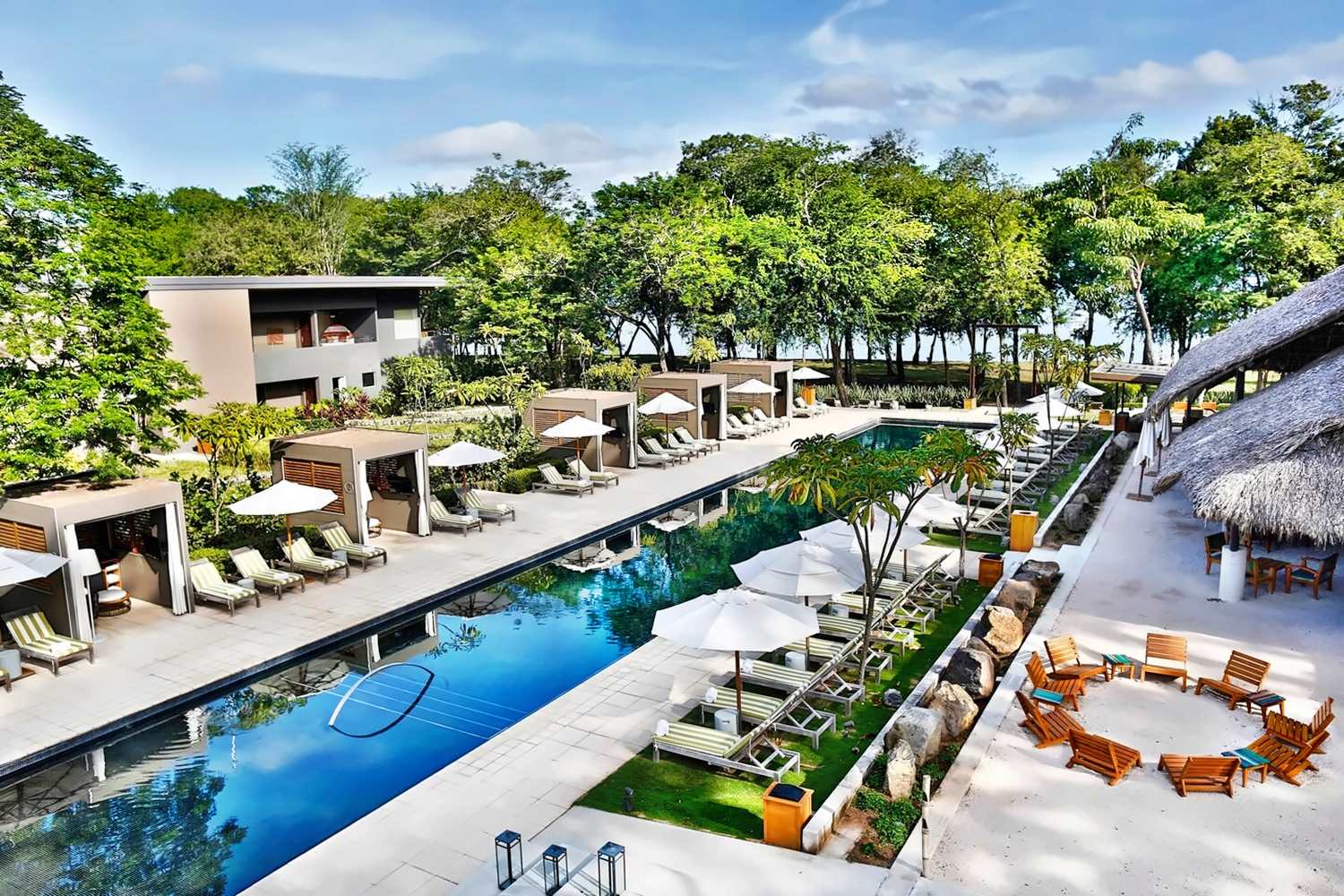 El Mangroove
Those who wish to escape winter and cold can't pick a better holiday destination than Costa Rica. If you wish to start your vacation as soon as possible and even taking a long shuttle ride seems like an unnecessary hassle, book a stay at El Mangroove – a colorful hotel just 20 minutes from the Liberia Airport.
Unlike other five-star hotels in the area, which are great examples of modernity, El Mangroove is suited for admirers of boho-chic. Prime beachfront, stunning artwork, rustic suites, and charming decorations – the hotel is all you could possibly wish for and more.
El Mangroove will be a pleasant discovery for all foodies. Visit the hotel's upscale restaurant Makoko, which offers seafood and meat-centric dishes. Among guests' favorites are the roasted king sea bass and 24-four hour marinated flank steak.
However, for those who are craving good comfort food (it is a vacation after all!), there are many other delicious options available. While you are enjoying the meals, order one of the creative cocktails made by the resort's incredible mixologist.
With so many goodies available, you will never want to leave the restaurant. And why should you? Holidays are made for enjoying great food and drinks.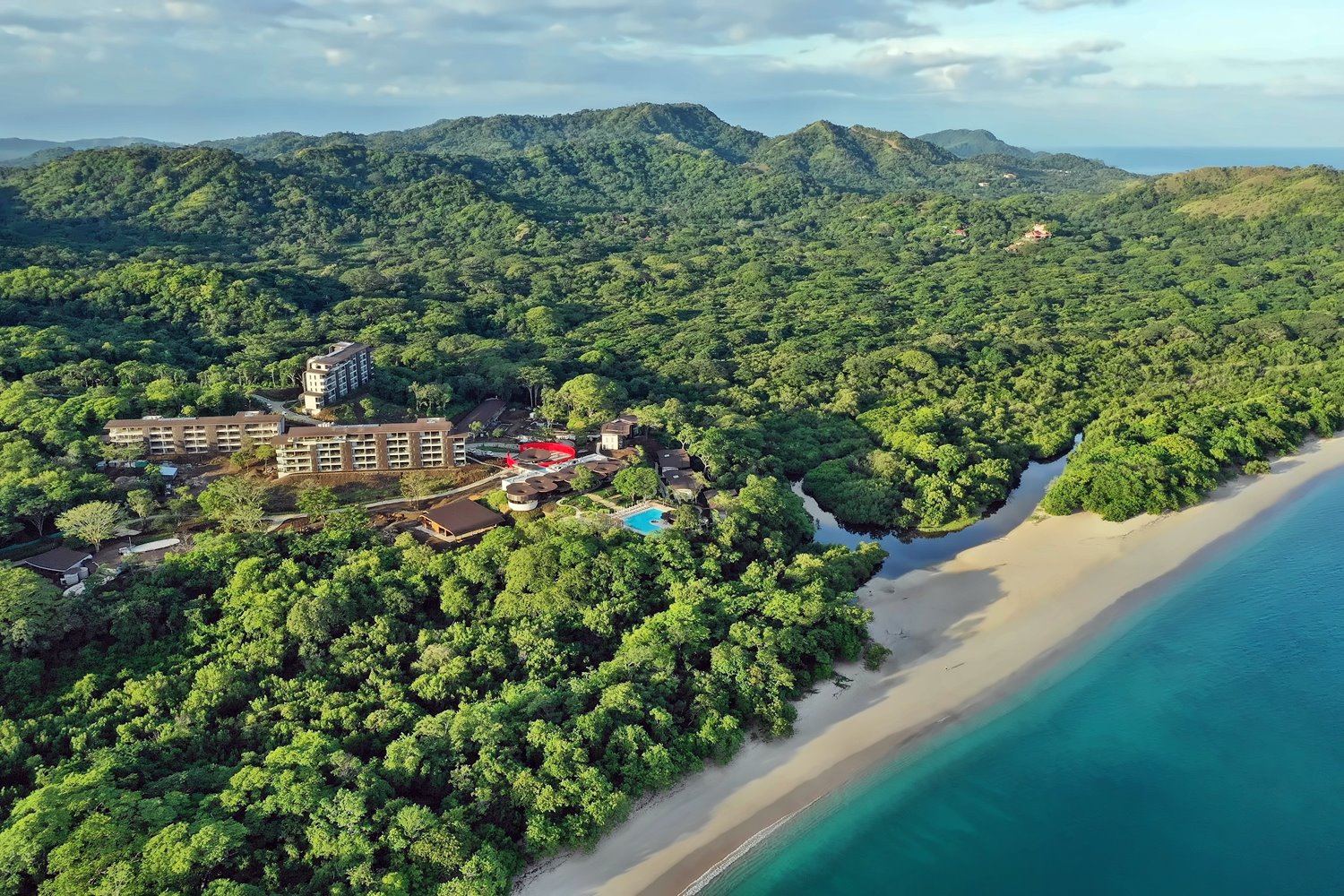 W Costa Rica
Just across from Conchal Beach, which is considered one of the most mesmerizing in the whole region, you will find W Costa Rica. Although the hotel is relatively new, it has already become a loved Costa Rican destination.
Set between mangrove trees and overlooking the Pacific Ocean, the hotel is a tropical dream. Like other accommodations by the luxury hotel chain, guests are treated with exceptional service and great design.
The surroundings are beautiful, of course. But when you are staying in such superb accommodation, it will be difficult to persuade yourself of going outside its territory.
Travelers may choose between different types of stays. Entry-level rooms feature garden views, which are an excellent photo backdrop. A unique option is the treehouse room and also the corner suite, which has its own plunge pool and, of course, a jaw-dropping ocean view.
All rooms have modern furnishings, bright artwork, and plush bedding, which will make your ZZZs that much sweeter.
Like other top hotels in Costa Rica, W Costa Rica has its own 18-hole golf course, a peaceful spa, a large outdoor swimming pool, and three different restaurants to satisfy your cravings.
Did you know that the country has been listed as the happiest in the world, according to the Happy Planet Index? Costa Ricans definitely know a thing or two about enjoying life, and who knows – maybe you will gain some of that positivity too.
After all – with such stunning surroundings, it is impossible to feel down. So, book your Costa Rican getaway through PrivateUpgrades, and we will make sure your holiday is a good one!