Through traveling, you have the opportunity to discover the beauty of the world. There is no fun in just visiting the same place over and over again. Instead, choose a new travel destination each time you go on vacation!
There are countless unique hotels in popular tourist destinations that await curious visitors. Here is a look at exclusive PrivateUpgrades promotions that you do not want to miss!
Stay in the best hotels in Europe
Did you know that only the continent of Australia is smaller than Europe? Still, it is one of the most populous regions of the world. Rich in history and culture, diverse in geography, agricultural and industrial development, Europe has been at the center of world trade for centuries.
A vacation in Europe means visiting cities full of history. Forgetting your worries by the sea. Admiring the beautiful nature and enjoying the variety of local cuisine. With these luxury hotels, you are just one step away from turning your next vacation into a unique experience.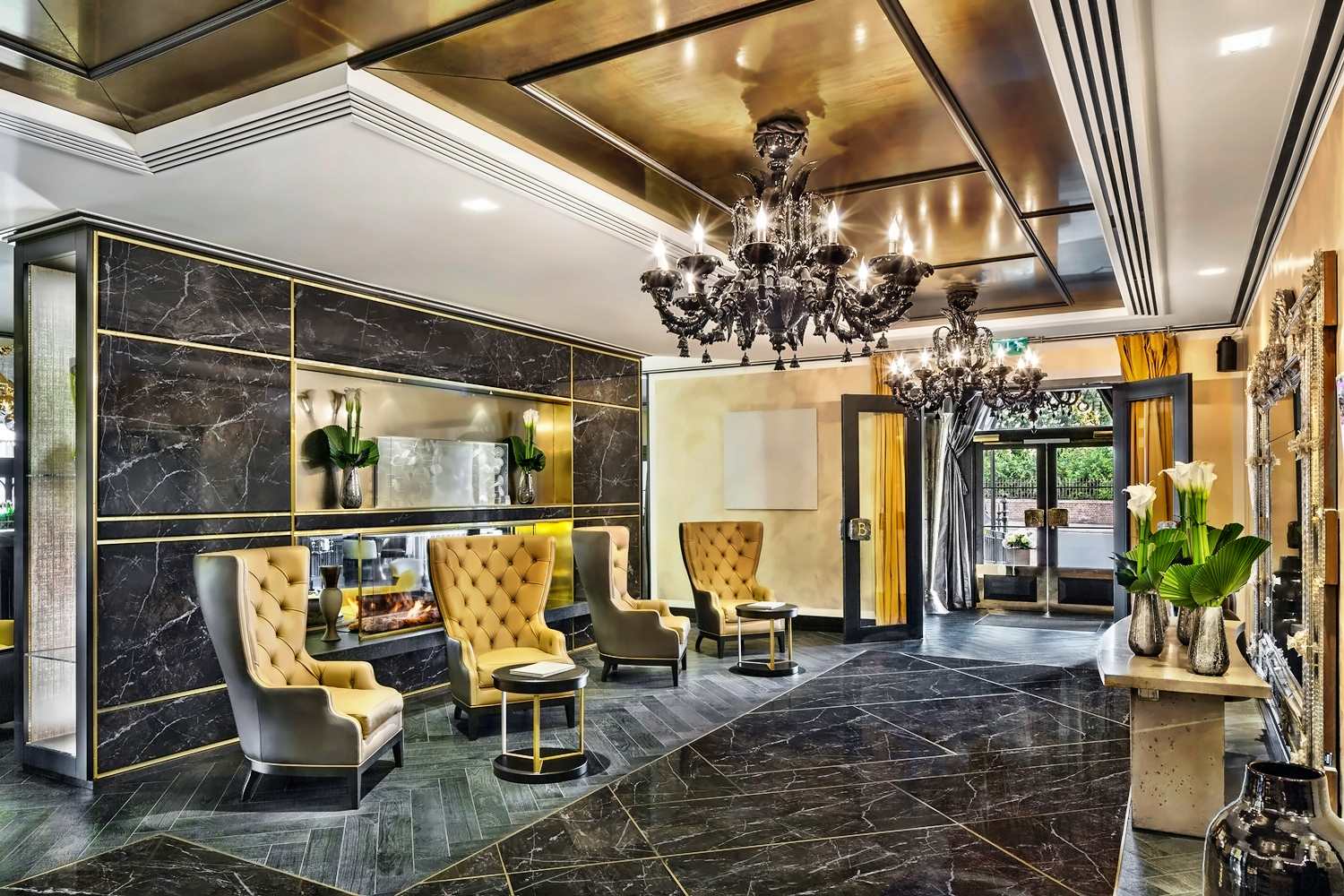 Member benefits at Baglioni Hotel London
Baglioni Hotel London is an excellent choice for those who want to rejuvenate. This place is well known for its romantic atmosphere and proximity to great restaurants and attractions.
Staying at Baglioni Hotel London, you will easily see the best that London has to offer.
Rooms are equipped with a flat-screen TV, air conditioning, and a minibar. So whether you are on a business trip or leisure vacation – or maybe both – Baglioni Hotel London will make your stay unforgettable.
But do you know which is the best part? You can book three nights at this luxury hotel and get the third night free! Such an offer is certainly rare and would be a real pity to miss.
This applies to Deluxe rooms and above. However, please note that these promotions cannot be combined with any other promotions in force.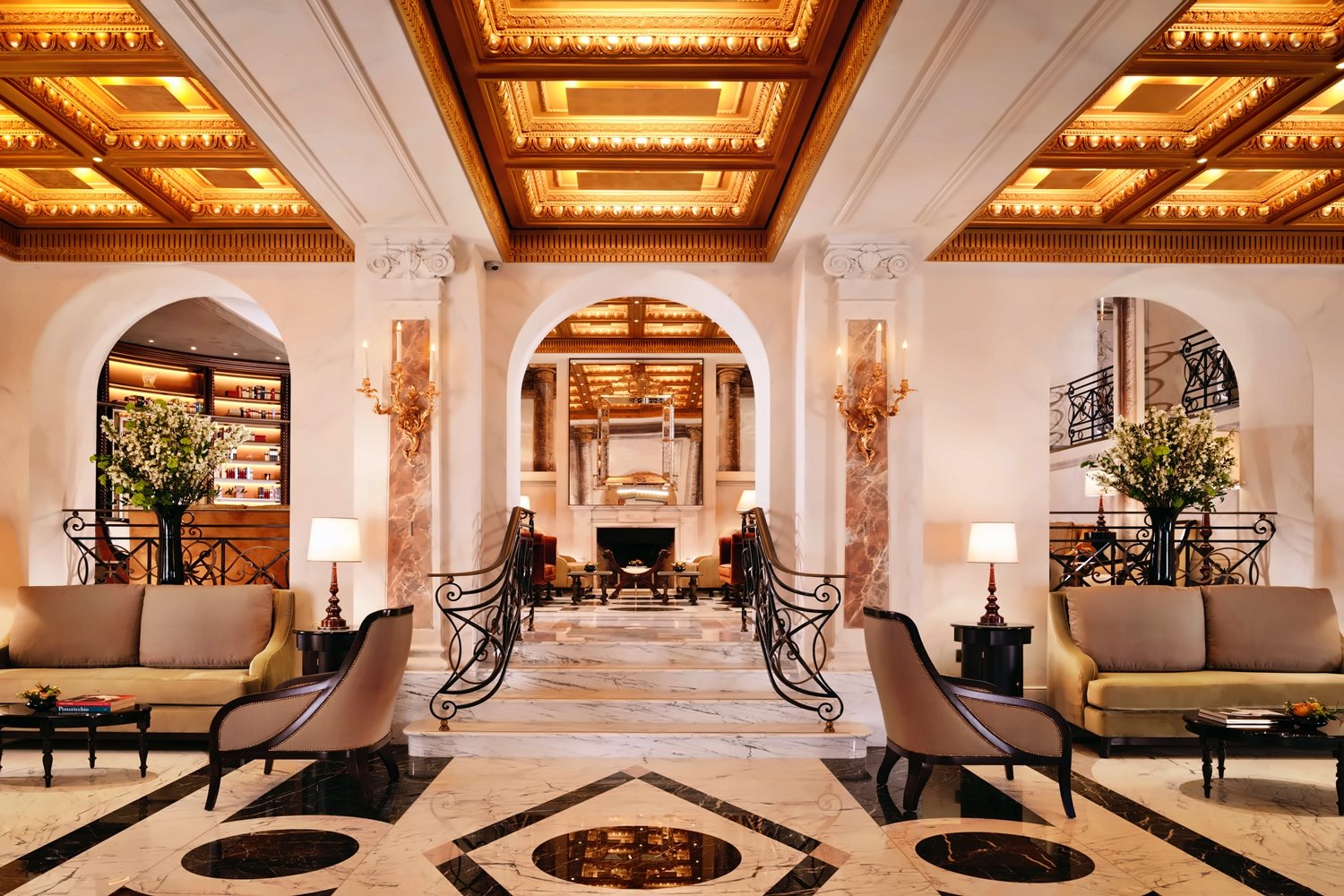 Member promotions at Hotel Eden
Hotel Eden is located on the shore of St. Isaac's Lake on the border of Orekhovo-Zuyevo.
The hotel's convenient location allows guests not only to relax and get a good night's sleep but also to visit and explore ancient Rome.
There is a big swimming pool, Russian bath, Finnish sauna, and SPA-center at hotel guests' disposal. The hotel has a gym and a choreography room, as well as a soccer field for outdoor events.
Great news for those who are members of PrivateUpgrades and are traveling with friends or family on their next trip. With our special offer, you can book and get a second room at a 50% discount.
Give the whole family a luxurious stay in Rome with lots of surprises for the little ones! When booking your apartment, PrivateUpgrades will offer you up to 50% off your second room and a delicious breakfast on the rooftop of Il Giardino Ristorante. It offers the best panoramic views of Rome!
Classic Suite and Prestige, Classic Suite with a View and Prestige, Room with a View, Prestige Suite and Classic Suite with a View, Prestige Suite and Prestige Room with a View can be booked with the family package offer.
Stay in the best hotels in the Caribbean
Who has never dreamed of traveling to the Caribbean for a great holiday on one of its paradise beaches?
Chances are, you have had that dream too. The Caribbean is a tourist destination celebrated by millions of people who, once there, know they will return.
But if you already know that and you know you want to go to the Caribbean on your next holiday, do not hesitate to read on. We are going to talk about some of the best luxury hotels in the Caribbean and a couple of great promotions that are linked to these hotels. Do not miss out on the chance to catch a great deal!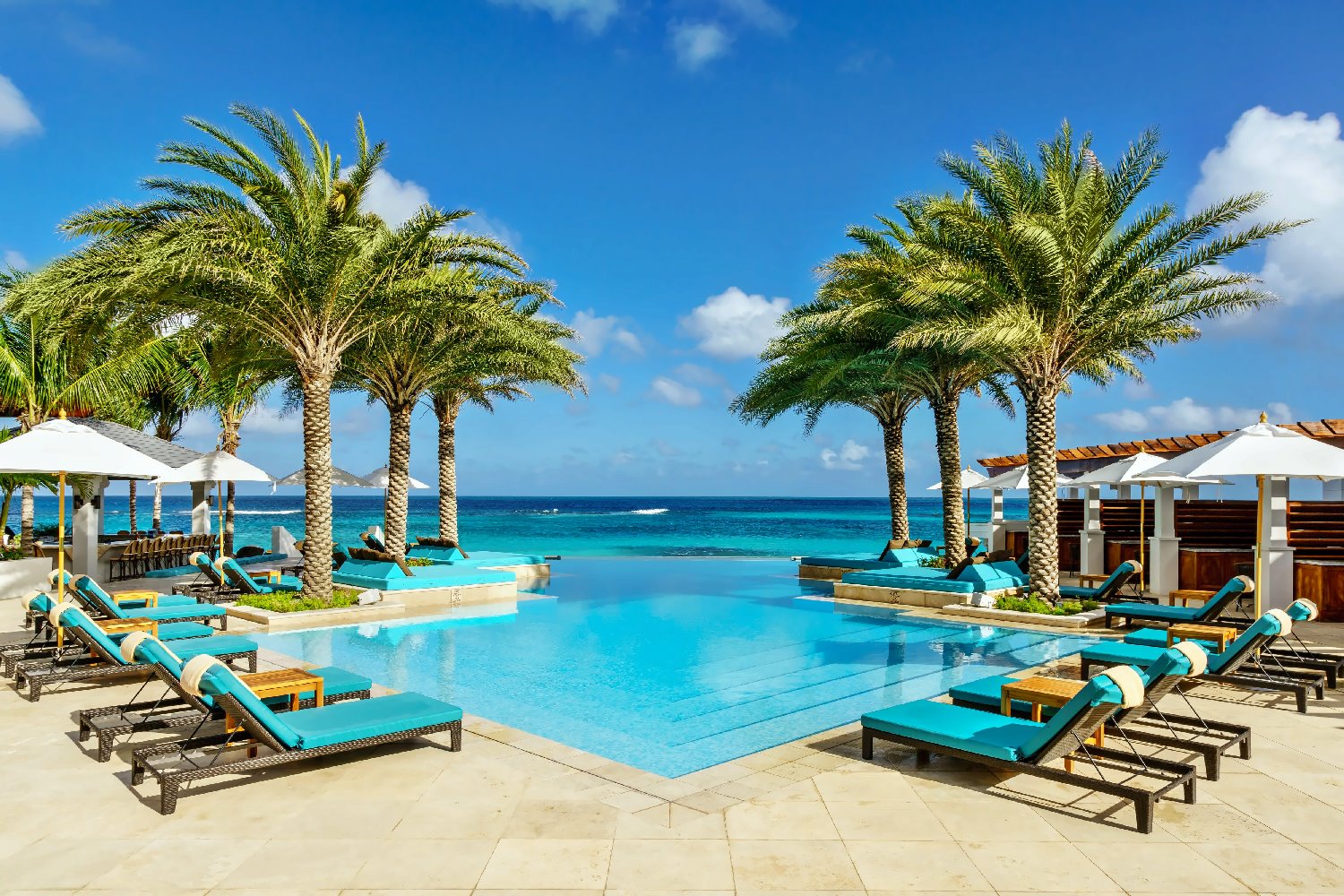 Member benefits at Zemi Beach House
Zemi Beach House, Anguilla, is spread over 3.5 hectares of picturesque grounds by the white sandy beach and turquoise waters of Shoal Bay.
The hotel impresses not only by its beautiful scenery but also by the variety of first-class services. Elegant and comfortable rooms with balconies and sea views, azure pools and tropical gardens, two gourmet restaurants, and three bars await you.
The Thai House Spa offers unique treatments, a kids' club, and fantastic relaxation options to suit all tastes. Zemi Beach House, Anguilla, combines modern service with rich Caribbean Island traditions.
Now, as a PrivateUpgrades member, you have not just one special offer but several.
If you spend ten nights at the hotel this summer and autumn, you will get three nights absolutely free! Have a two-week trip planned? There is an offer for that as well. If you spend fourteen nights at the hotel, you will get four nights free. This offer also applies to bookings during the summer and autumn seasons only.
Are you just passing through, and your stay will not exceed five days? Perfect! If you stay for five nights at Zemi Beach House, you can spend the fifth-night charge free.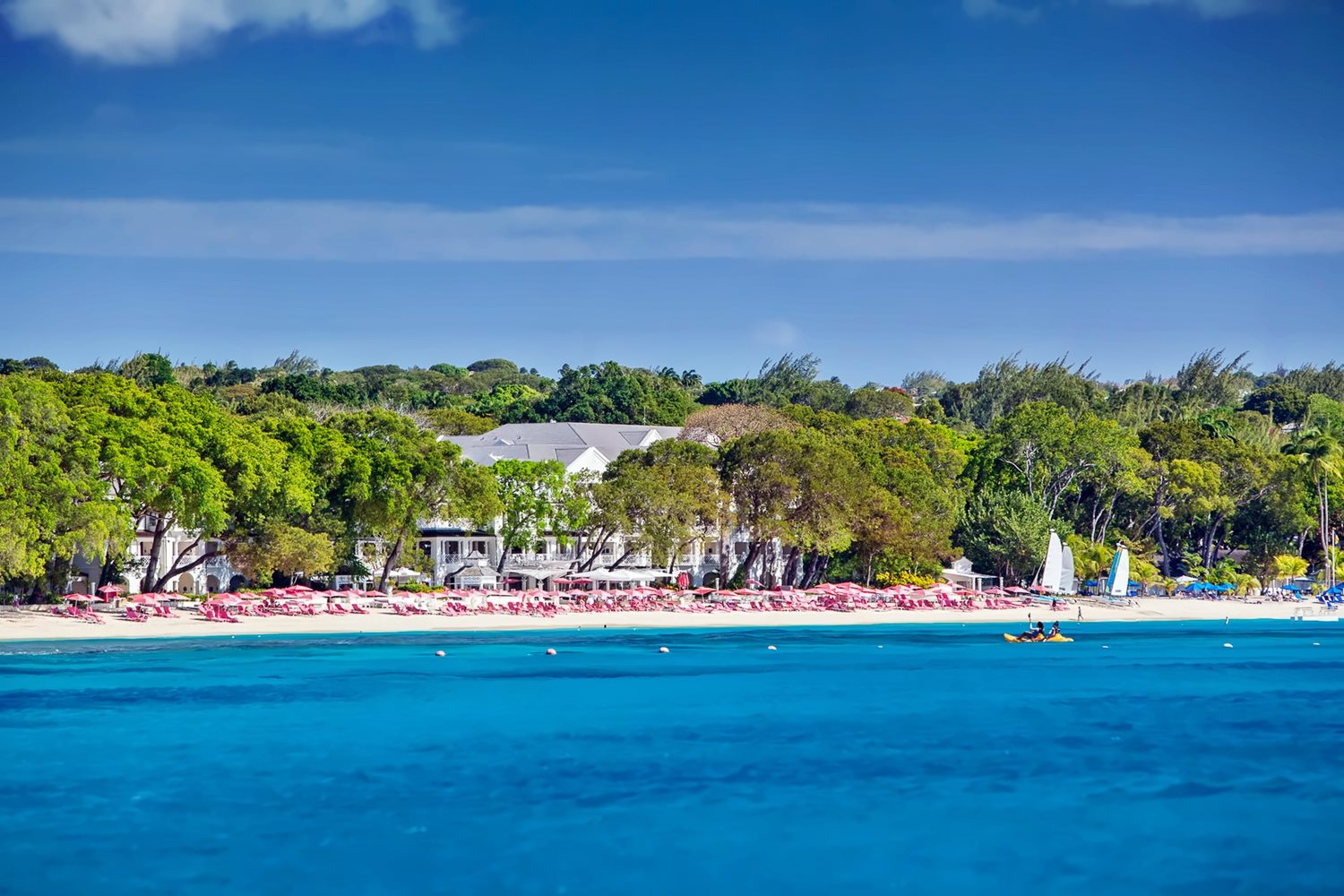 Member promotions at Sandy Lane Hotel
Those lucky enough to have visited the Sandy Lane Hotel in Barbados are convinced that there is no better place in the world.
And that is no exaggeration. After all, it is no coincidence that this wonderful place is so popular with Hollywood divas, retired millionaires, and the Queen of England herself.
What is so special about Sandy Lane that visitors flock here to experience all its magic? Sandy Lane is a small town that has everything you need for a good holiday.
Its interior is decorated in calm shades of ochre cream and ochre-pink, which suit the subtropics with their bright colors and dry heat.
The hotel has 116 rooms and villas, three restaurants, a cafe, 5 bars, a beach, outdoor pool, spa, gym, yoga, pilates, water aerobics, nine floodlit tennis courts, three golf courses, and water activities. In addition, the hotel offers diving, catamarans, kayaks, water-skiing, and even deep-sea fishing.
Sandy Lane Hotel member benefits include access to room upgrades on arrival and a full breakfast each day of the stay. This offer includes two guests per room and applies to one bedroom.
In addition to these promotions and benefits, visitors will have the opportunity to enjoy one 60-minute Sandy Lane full-body massage at the hotel's Spa.
The offer also includes complimentary sports activities, such as a round of golf on the Country Club course.
Do not worry about check-in and check-out times, as PrivateUpgrades members can adjust the times to suit their needs.
It is important for you to have the perfect 5-star hotel experience, so we have provided our membership guests with these and many more upgrades and promotions for hotels around the world! If you have any questions, we are just a click or phone call away!