The beginning of March marks the start of spring. Those with little ones already know a break is just around the corner, so now is the perfect time to plan a family-friendly getaway. Are you craving a beach vacation? Or wish to have a fun-filled adventure? Whatever your wishes, we're here to help! Let us introduce you to the best spring break destinations for 2023.
San Juan del Sur, Nicaragua
Are you ready to ditch the typical crowded and overrated spring break destinations? Look no further than Nicaragua's San Juan del Sur, the ultimate surfers' paradise that will leave you feeling laid-back and carefree. But the fun doesn't stop there! Hop around the neighboring coastline to check out some of the most beautiful beaches you've ever seen – Playa Maderas, Playa Majagual, Playa El Coco, Playa Hermosa, and more.
Don't worry, party animals, San Juan del Sur has got you covered too! Sip on an ice-cold Toña or indulge in a delicious rum cocktail at one of the lively bars in town. Want to try something new? Check out the local cervecería and taste some amazing craft beers. Or, take things to the next level and hop on a boozy catamaran cruise out into the bay. It's certainly the perfect way to enjoy the beautiful scenery while having some fun in the sun.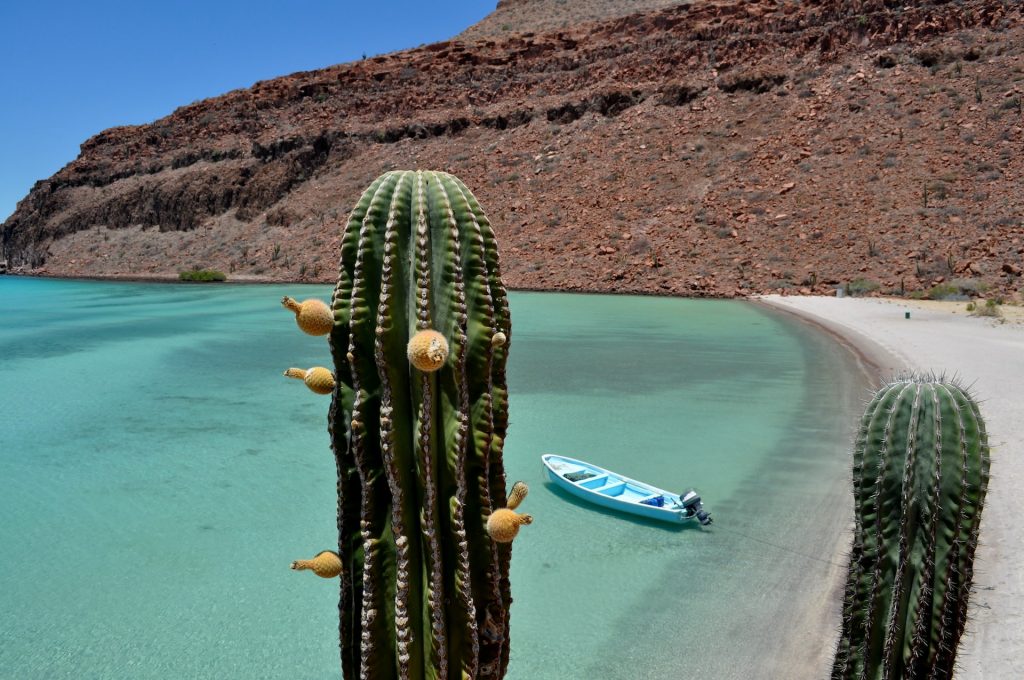 Baja California, Mexico
Escape the hustle and bustle of the city and immerse yourself in the breathtaking beauty of Baja's coastline. With perfect weather at this time of year, you'll have plenty of opportunities to take a refreshing dip and swim with the playful sea lions, kayak through crystal-clear turquoise waters, and even witness the majestic whales (just note that the season ends in March).
But that's not all – you can also make a positive impact and contribute to turtle conservation efforts. Imagine returning home with not just wild party stories but also ecological bragging rights!
Whichever part of Mexico you decide to enjoy, you'll find plenty of amazing hotel options on PrivateUpgrades.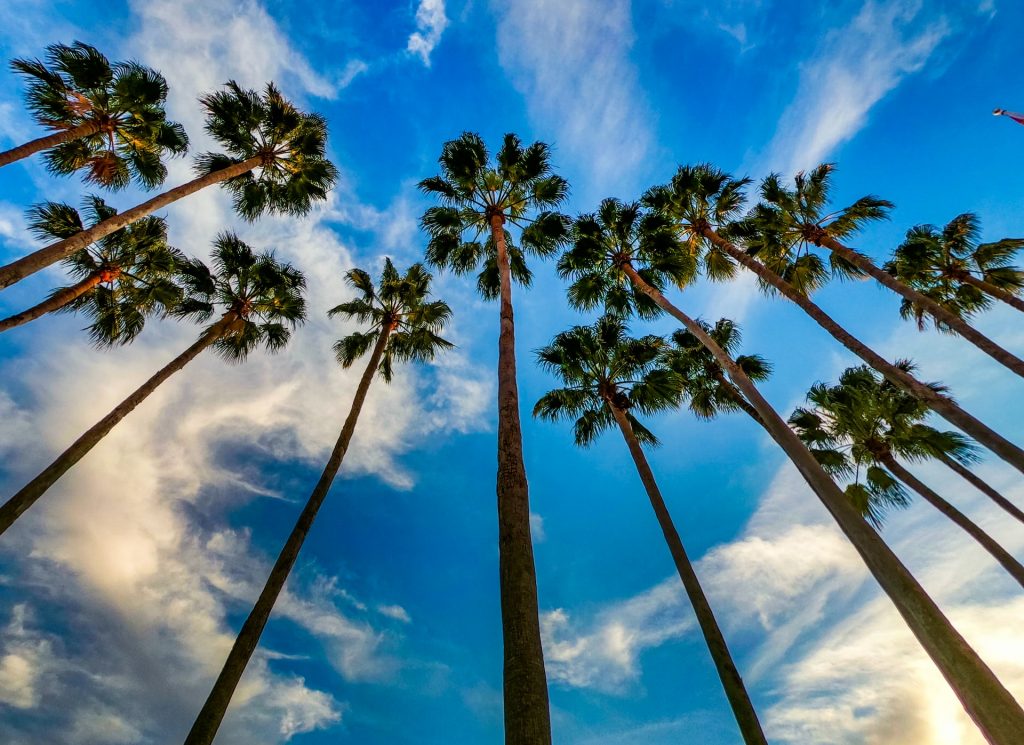 Tampa Bay, Florida
Let's talk spring break in Florida! Sure, Miami and Panama City Beach get all the attention but don't sleep on the southwest region of the state. Trust us, there are hidden gems waiting to be discovered!
Picture this: 35 miles of pristine, white-sand beaches just begging for you to soak up some rays and catch some waves. And the best part? No crowds! That's right, you can have your own slice of paradise without fighting off hordes of tourists.
If you're looking for adventure, check out Fort DeSoto Park. With seven miles of sandy goodness and awesome trails for exploring, this place is a must-visit. Plus, you might even spot some cool wildlife while you're there.
But wait, there's more! Tampa and St Petersburg are two cities that are definitely worth a visit. Not only do they offer some seriously delicious seafood, but they also have some unique cultural offerings that might surprise you. Take the Dali Museum in St Pete, for example. Who knew you could find such an awesome collection of surrealist art in Florida?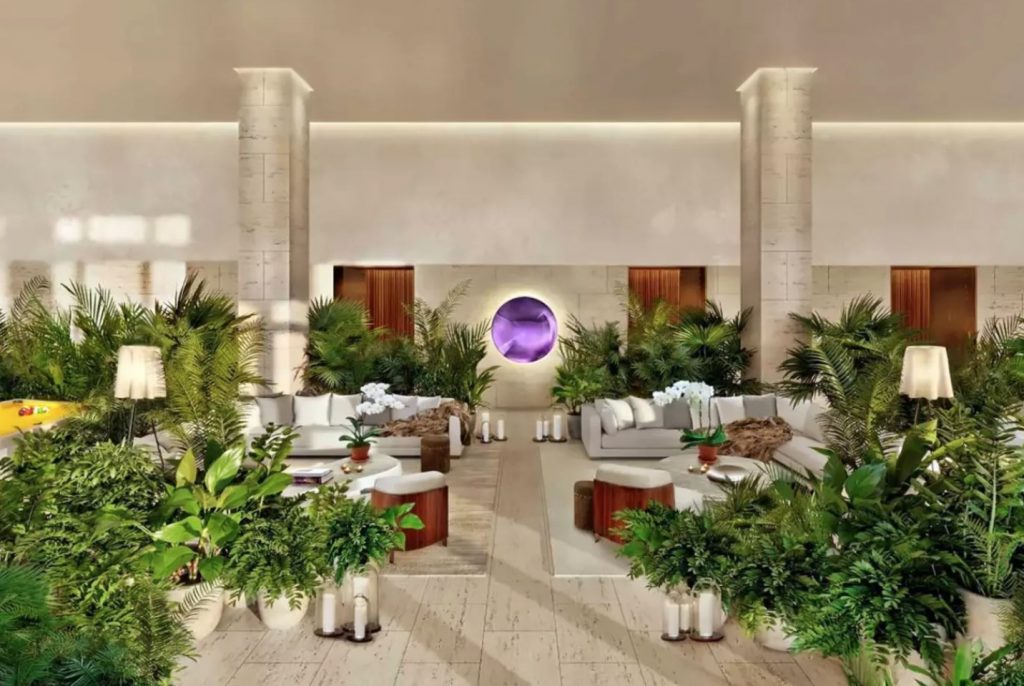 The coolest place to stay in Tampa is Tampa Edition. Nestled within the sprawling 56-acre Water Street Tampa neighborhood, this hotel is making history as the first WELL-certified sustainable community in the world. Not only will you be living it up in style, but you can do so with the peace of mind that you're helping the environment too.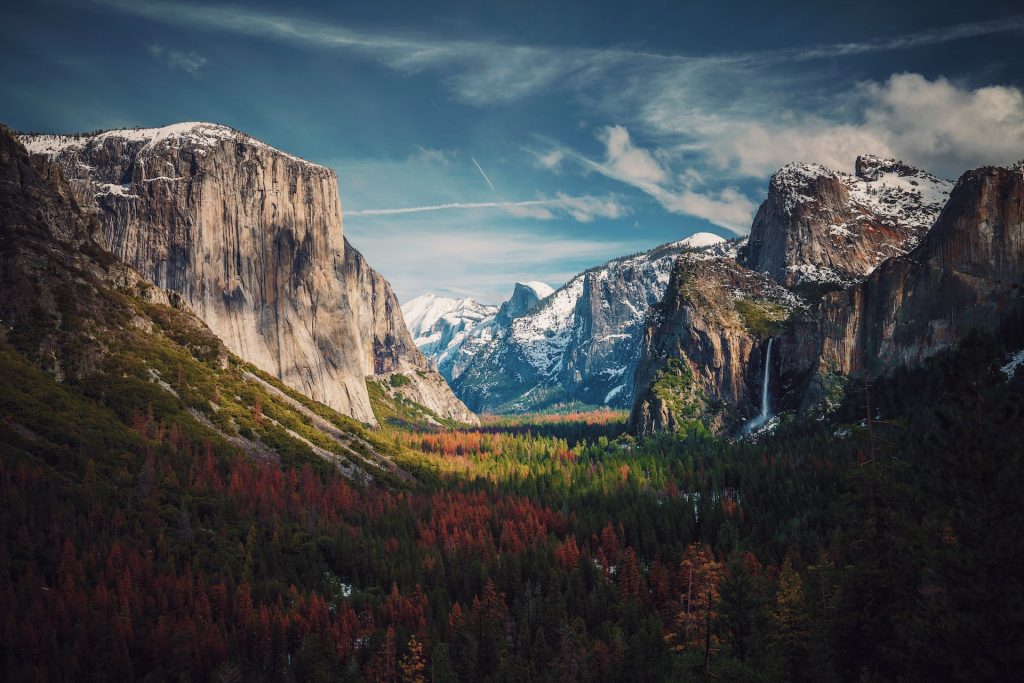 Yosemite, California
If you're in the mood to soak up some awe-inspiring scenery, you can feast your eyes on the jaw-dropping vistas that abound in the park. Or, if you're feeling more energetic, you can strap on your hiking boots and embark on an epic trek to discover the hidden gems of Yosemite.
Yosemite National Park is also a hub of adventure activities that will make your heart race. You can challenge your inner daredevil by rock climbing, rafting, or fishing to your heart's content. And here's the best part – no matter what you choose to do, you're guaranteed a fantastic time!
If you want to take things up a notch, hop aboard the Yosemite Valley Railroad, which offers daily passenger excursions between Yosemite Valley and El Portal, California.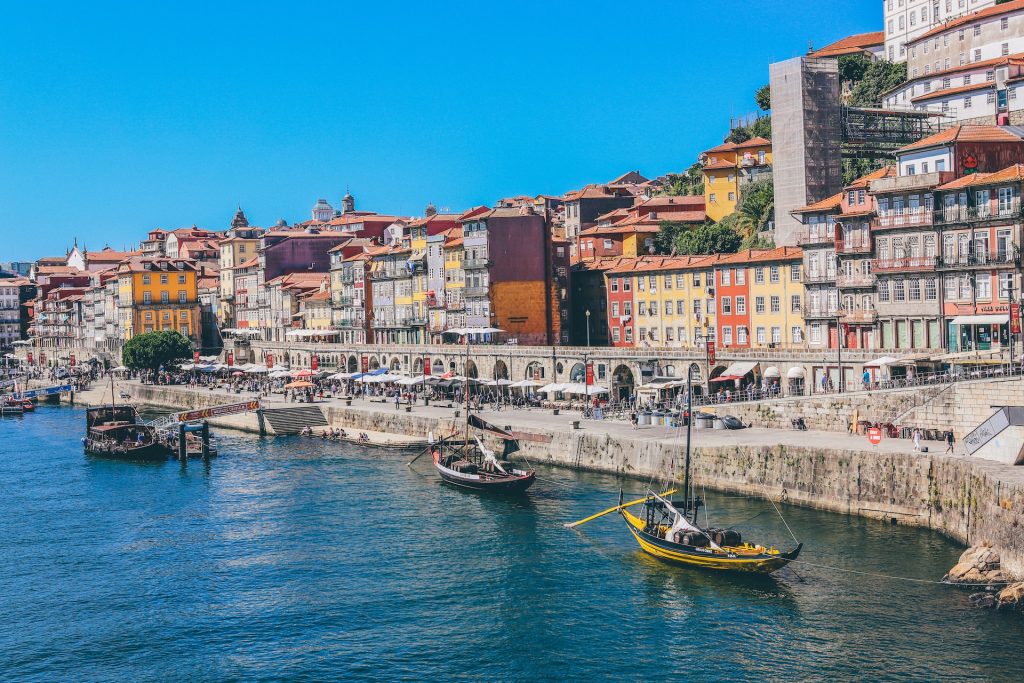 Portugal
This amazing destination is a treasure trove of wonders that will leave you in awe. Whether you're looking for a warm-weather spring break or a fantastic vacation at any time of the year, Portugal is the perfect place to be.
From the moment you arrive, you'll be enchanted by the charming cities, breathtaking landscapes, and stunning beaches that make Portugal such a special place. Imagine exploring fairytale castles straight out of a storybook or lounging on some of the most beautiful beaches in the world.
But Portugal isn't just a paradise for adults – it's also a fantastic destination for families with kids! With tons of family-friendly activities and attractions, you'll never run out of things to do in Portugal with your little ones.
Don't miss the capital city of Lisbon and the nearby town of Sintra, with its magnificent castles and gardens. And if you're a history buff, the famous monasteries of Alcobaca and Batalha are an absolute must-see.
Click here to find our selection of spectacular luxury hotels in Portugal. Whether you're planning on discovering Lisbon, Porto, Albufeira, or any other of its fantastic destinations, we have the best accommodations to choose from.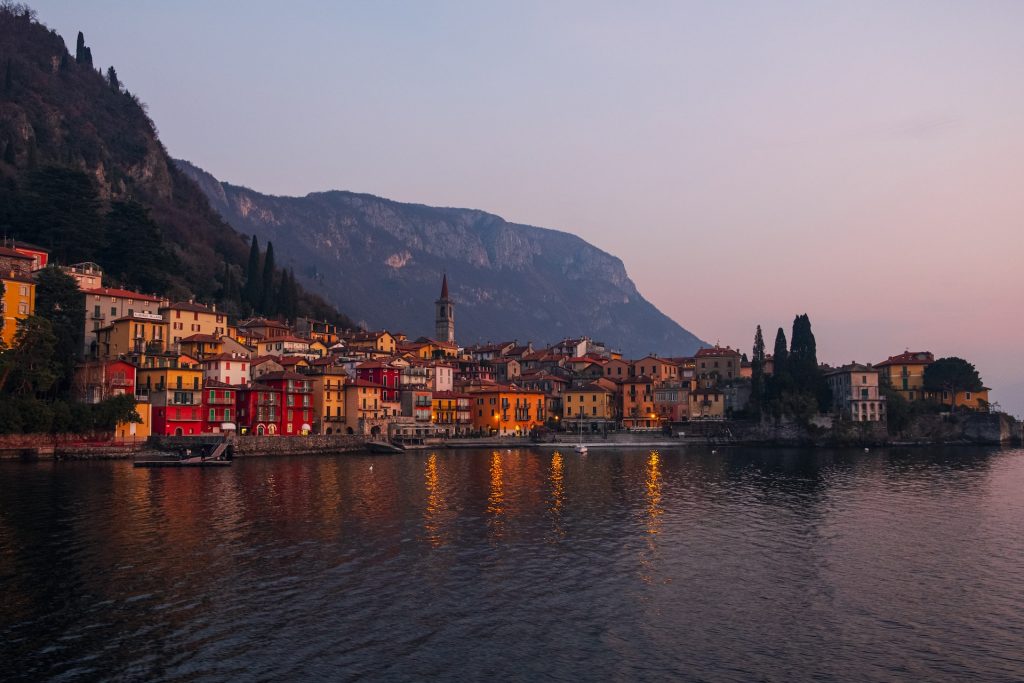 Lake Como, Italy
Lake Como in springtime is simply magical! Imagine strolling through picturesque villages adorned with blooming wisterias and pastel-colored buildings, all while soaking up the warm sunshine. It's like walking through a dreamy painting!
But that's not all. Springtime is the perfect season to explore Lake Como, as it offers an abundance of transportation options like buses and ferries, making it super easy and convenient for all you adventurous travelers out there. And let's not forget the fantastic selection of restaurants, hotels, and tourist centers that are open and ready to welcome you after their winter break. You'll be spoiled for choice!
Are you ready to experience the ultimate in luxury? Look no further than II Sereno Lago di Como, the shining star of the stunning Lake Como region! This hotel is not just any ordinary place to stay. One glimpse at the breathtaking lake views and gorgeous accommodations will leave you absolutely spellbound.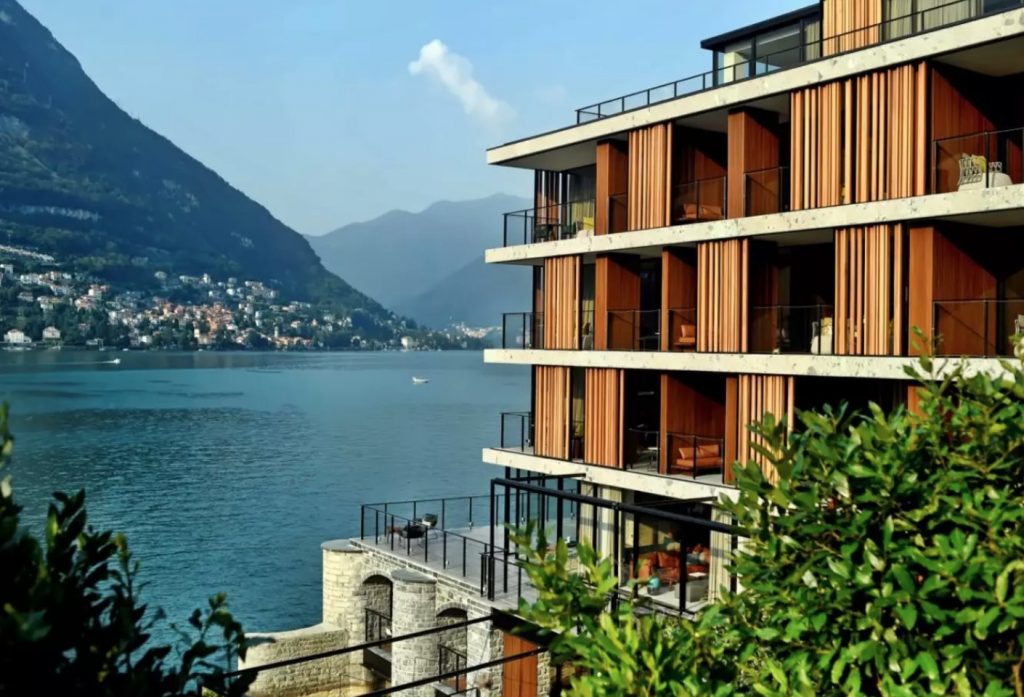 Fans of contemporary design will surely be impressed. Why? Because II Sereno Lago di Como breaks away from the traditional hotel style of the area. Prices here start from 945 euros per night.
End notes
To plan the perfect family getaway, you'll need help. Don't worry – we're here to assist! Reach out to our friendly team, and we'll ensure your spring break is a magical one.