The possibilities are endless in Hawaii, from breathtaking helicopter views to energetic Hoola hoop dances; there are many things to do on Maui Hawaii. Wake up to panoramic ocean views. As the sun rises, your spirit encapsulates the glow, and joy elevates as the clock ticks.
When visiting Hawaii, it can be challenging to decide which Hawaiian island to stay on. But, to be frank, most celebrities and anyone with great taste choose Maui. It's one of the largest Hawaiian islands with a wide range of thrilling activities. For over 20 years, Maui has held the title of "Best Island in the U.S." by Condé Nast Traveler readers. So are you ready to cross some things off your bucket list?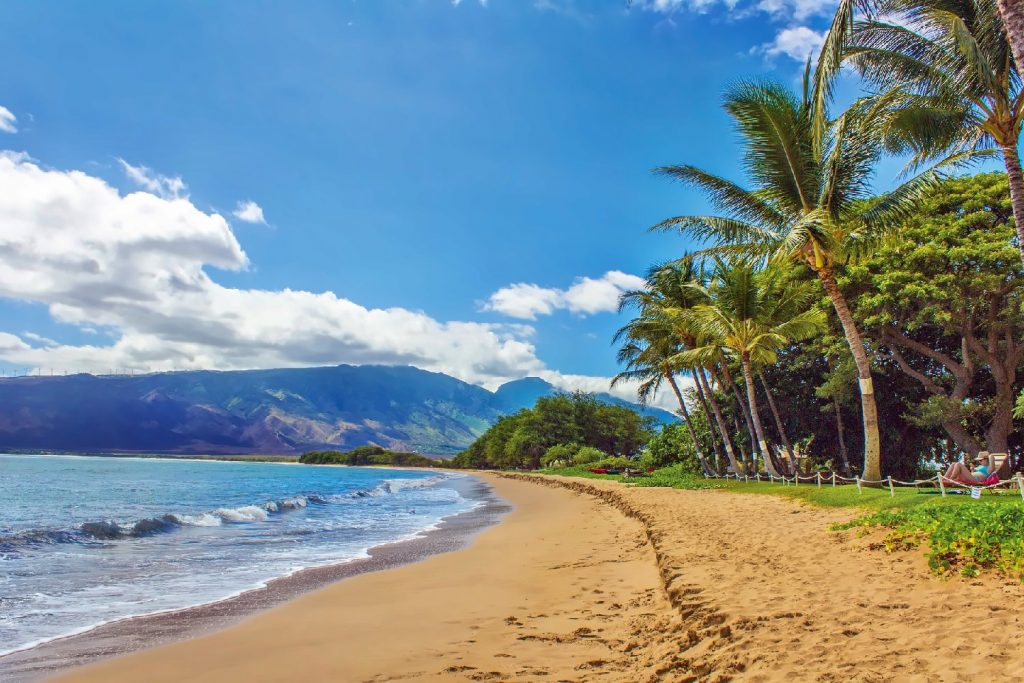 Summer is the best time to visit Maui when traveling as a family. The water is calm compared to wintertime. If you're looking to catch super cool and gnarly waves. Winter or the wet season is the best time to surf in Maui. 
Spring is lovely with fantastic weather that often brings beautiful rainbows. Spring is a great time to get married with all the exotic flowers that bloom. Moreover, feel the spirit of love, feast your eyes on the Jacaranda, Plumeria, and many other beautiful flowers.
Celebrate life, peace, respect, and unity.  Aloha (breath of life) is how Hawaiians greet each other and tourists. Honestly, you will receive over-the-top customer service in Maui. But, of course, you can't go wrong by staying in South Maui. Wailea has some of the best 5-star luxury hotels.
Things to Do on Maui Hawaii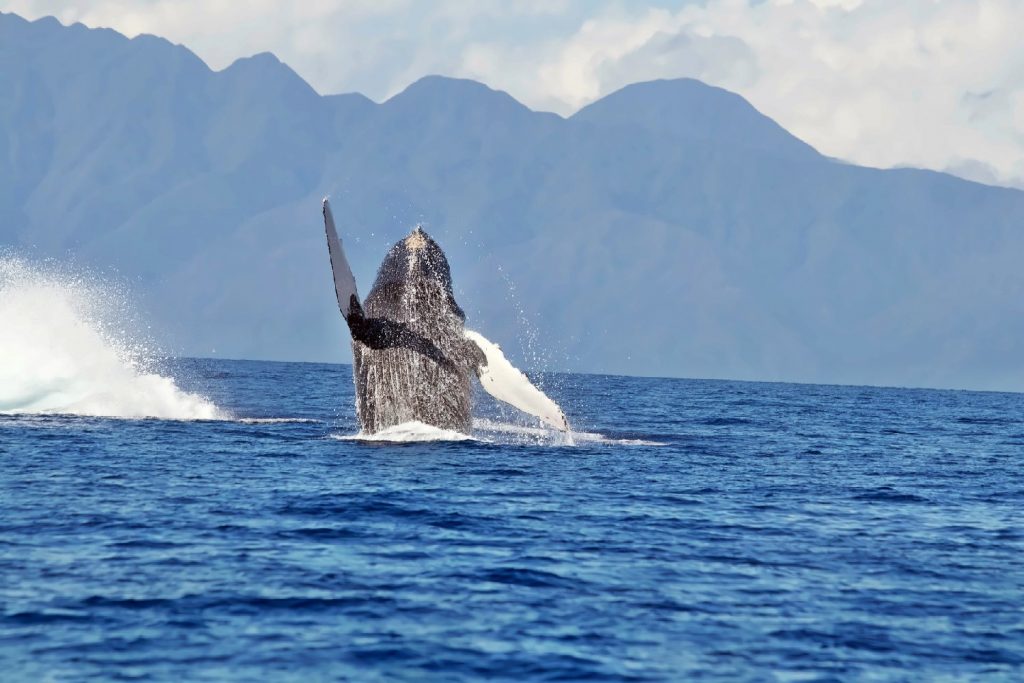 Let's go to Hawaii! Aloha! There are so many things to do on Maui, Hawaii. It's best to reserve a car rental in advance. This way, you can avoid high rental fees and transportation fees. 
Live the whole luxury experience by driving in style. Maui Roadsters will set you up with a 1957 Porsche 356 Speedster convertible. Of course, it's one of the best car rental services for your Maui road trip.
If you're looking for comfort and nothing too flashy, rent a Ford Escape or Nissan Frontier.
The waterfalls and cliffs on the road to Hana Highway provide priceless photos and unforgettable memories. Hana Highway was known to be dangerous; however, Maui county reconstructed the road and bridges to improve safety.
Don't leave Maui without taking a helicopter tour, as you can't see the full beauty of the islands without getting an aerial view.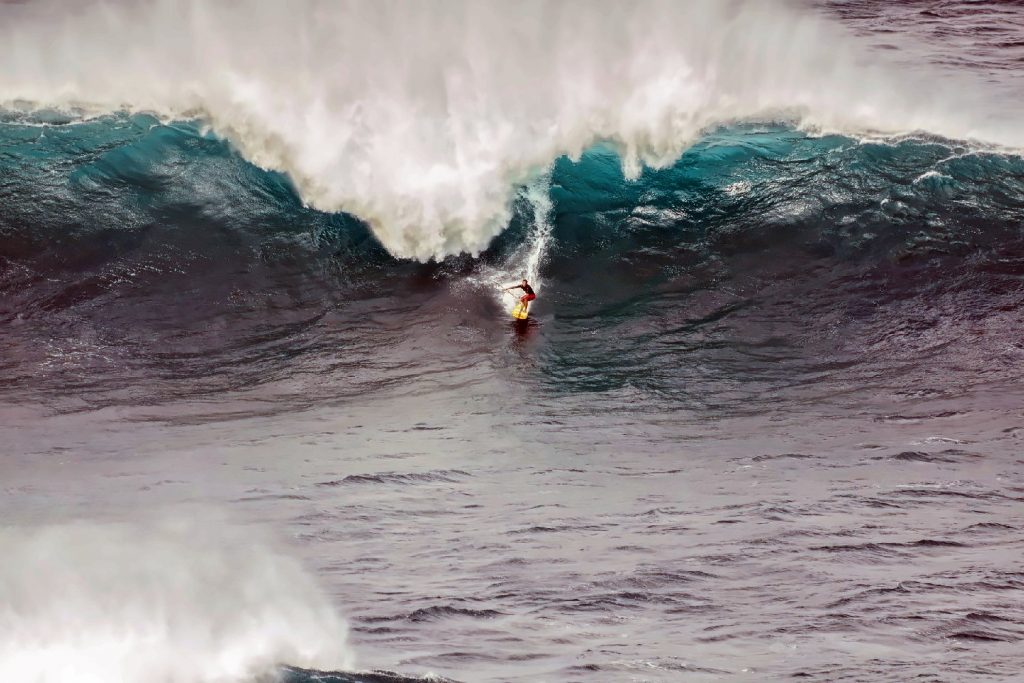 There are many things to do on Maui, Hawaii, but do not miss the Waianapanapa State Park. Haleakala National Park and the Pipiwai Trail.
Makena/Oneloa Beach, Kaanapali Beach, and Wailea Beach are some of the top beaches in the United States. Enjoy the best snorkel in the world. View dormant volcanoes and watch dolphins, turtles, and humpback whales close up. 
A romantic cruise will make you feel like you're falling in love for the first time.
Taste the flavors of Hawaii at the Old Lahaina Lu'au and the Grand Wailea Lū'au. A visit to Hawaii without experiencing a Lū'au is unacceptable if you love to party.
1. Four Seasons Resort Maui at Wailea
People get so excited when someone mentions a trip to Hawaii; the Four Seasons Resort Maui at Wailea is everything you imagined Hawaii to be. Rock to the sweet melody of the ukulele and feel the vibe of Aloha. 
Reserve the Four Seasons private jet if you're celebrating or love living large. Get ready to live like Hawaiian royalty. When visiting The Four Seasons Resort Maui at Wailea, you will notice that the staff and the hotel's design are the definitions of luxurious comfort. The lobby features beautiful flowers, a fountain, and paintings. It's so calming to feel the sea breeze in the open-air lobby.
"Aloha!" The staff says while presenting you a lei. The staff members make it their duty to be honorable. Enjoy a hassle-free check-in while sipping a cool drink and snacking on fruit.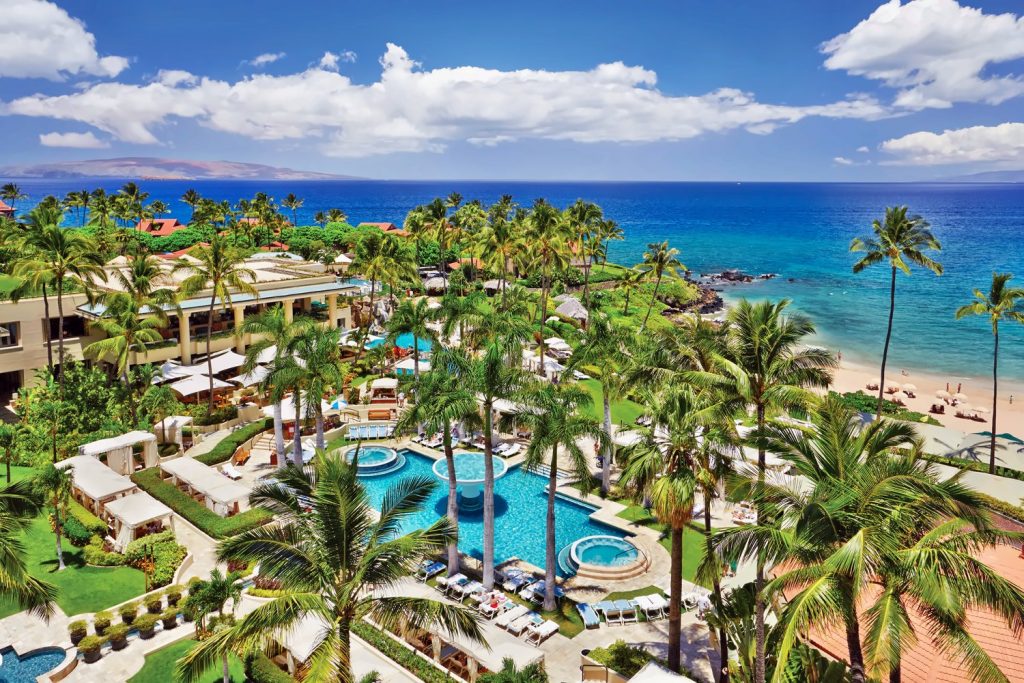 Suites and rooms
Wake up before a 180-degree view of the oceanfront on the horizon or a beautiful garden view. There are a variety of rooms available for your budget. There are rooms available, and each suite has something for the different types of travelers.
The 3 Bedroom Lokelani Presidential Suite is one of the biggest, boasting 7200 sqft. Celebrate the elements of the earth with ample yard space, including candles, a firepit, an outdoor tub, lush green grass and garden, shaded day beds, and several luxurious seating areas. 
Are you traveling as a group? This mid-century modern suite holds up to 8 adults and six kids—Immerse yourself in ultimate privacy and comfort. Feast your eyes on colorful decor and high-quality art paintings.
Enjoy three marble bathrooms, a butler's kitchen, two living rooms, and several outdoor dining spaces. Enjoy a fantastic view of the sky, ocean, and garden. 
Book this suite or any other Four Seasons Resort Maui at Wailea suite with PrivateUpgrades. Enjoy 20% off the Room Rate with the ability to move your stay date at no charge when you book before June 30, 2021. 
Book one of the residential or oceanfront suites and receive complimentary round-trip airport transportation. This hotel deal is available for PrivateUpgrades members. 
Visit PrivateUpgrades here.

Things to Do at Four Seasons Maui
Dig into the flavors of the world, and enjoy a buffet breakfast by Duo Steak and Seafood. Sink your teeth into breakfast delights like fresh pastries, fruits, meat, and Eastern delectables. In a rush? Have a smoothie or coffee.
There are so many things to do in Maui, Hawaii; there's something for everyone. Children enjoy a Free Kids for All Seasons club, family game room, and free baby amenities. 
Enjoy afternoon golf with your buddies. Laze by the pool or before the ocean in a cabana. Perfect for social distancing. Swim in a grand fountain and revel in the glory of Hawaii. 
Take a dip into their adults-only infinity pool, and take time for yourself. The concierge will arrange activities for your children.
Stop by the Beachwalk Cafe for beers or an on-the-go snack. Next, head to Wailea beach, a certified PADI team that will assist you with diving. View underwater caves, turtles, and humpback whales. 
There are multiple ways to have fun in the Pacific Ocean. Have you ever tried paddleboard yoga? Classes are available on the ocean. 
Next, build your biceps with group canoeing. Clear your mind while deep-sea fishing. Show off your insta-worthy surf moves while dancing with the waves. 
Some of the most incredible conversations arise while sailing on a catamaran or yacht.

Fine Dining at Four Seasons Maui
Grab lunch, then head to the Spa and Wellness. Recharge for an ecstatic evening. Relax by the oceanfront in an open-air hale treatment spa. Get a facial and massage, then try their signature treatment, "Hawaiian healing wrap."
Enjoy meals prepared with the freshest ingredients. UK Executive Chef Dryhurst will not just cook your meal but source the fresh ingredients himself. 
Wrap up your evening with fine international dining and live performances. Enjoy a candlelight dinner—Mediterranean-Italian cuisine by The Ferraro's Bar E Ristorante, Wailea's only, ocean-front restaurant. Additionally, there is a wide range of Italian wines available. 
2. Andaz Maui at Wailea Resort
The Andaz Maui at Wailea Resort is a brand new hotel located on the southern shore of Mokapu Beach. Admire the minimalistic and lush design upon entering the luxury hotel. As you walk on the bridge that leads to the lobby, you notice the sea in the background.
The luxury hotel is known for its picturesque garden and ocean view surrounding the resort. The dazzling pools, jaded ocean, sandy beach activities, and convenient amenities promise you total excitement and relaxation.
Feel an instant euphoria the minute you make your entrance to the lobby. The view mesmerize you as you take a seat. A giant sandpit paired with an open roof is a wow factor.
Quench your thirst with complimentary pink lemonade while checking in.  
Stop by Ka'an Kitchen for an elaborate buffet-style breakfast. Enjoy a wide variety of cold and hot meals along with freshly made smoothies from 6:30 a.m. until 11 a.am.
The food is mouth-watering. Enjoy options like Smoked salmon, omelets, pork, cinnamon buns, waffles, and fruits. A mixologist helps you pour and mix the smoothies of your choice.

Accommodation
The Andaz Maui at Wailea Resort shows off 301 rooms and 35 suites, and 11 villas. The luxury hotel is pet-friendly. Everyone has access to the 24/hour market and free wifi. 
The villas offer two, three, and four bedrooms with stunning ocean and garden views. In addition, all villas come with a personal plunge pool or hot tub. 
Every room has a rain shower except the accessible rooms.
All luxury hotel suites feature a complimentary mini-bar, furnished lanai, and organic skin-care products.
The Premier Suite, 1,500 square feet, has a master bedroom, separate living area, kitchenette, and full ocean view. A connecting bedroom is available upon request.
The largest villa is 4,070-square feet and features four king-bedded bedrooms, five bathrooms, a gourmet Miele kitchen, and private outdoor space. Additionally, you can enjoy a plunge pool and Viking outdoor grill.
Enjoy a private 1-hour stand-up board lesson for up to four (4) registered suite guests, personal VIP Concierge service. Additionally, receive facility access at `Awili Spa and Salon for all registered villa guests 18+ years old.
Book an Andaz Maui at Wailea Resort suite with PrivateUpgrades before December 20, 2021, and get the 6th night free. Additionally, you'll receive daily breakfast for 2 in Ka'ana Kitchen; $100 Resort credit in Awili Spa & Salon; early check-in, late checkout, and upgrade based on availability.

Things to Do on Maui Hawai
The Andaz Maui at Wailea Resort is jam-packed with adventure and Hawaiian culture. Visit the Maui Arts & Cultural Center, then take a ferry ride and view Lanai-city. Learn the rich history of Lahaina town, speak with your tour guide and the locals. Learn about Hawaii and create incredible memories that last for a lifetime.
View the world's largest dormant volcano, located beneath the leeward slopes of Haleakala. Then Cool down from the summer heat, go snorkeling, surfing, scuba diving, or stunt in the infinity pool with your swim moves. Sports fanatics can enjoy golf, zip-lining, 
After a long day, rejuvenate your soul with the help of an apothecary. Experience the Awili Spa. Exfoliate your skin and remove dead cells while you improve circulation. 
The decor's design maintains natural features. The tables, made from recycled wood and Coral shaped lights, accentuate the Hawaiian tropical theme.

Fine Dining at Andaz Maui
There are so many things to do on Maui, Hawaii; each island is unique and has unbelievable moments.
The Andaz Maui at Wailea Resort features sumptuous cuisines indigenous to Wailea.
The luxury hotel restaurants transform into a different setting by evening. Savor delicious cuisines indigenous to Wailea, eat the most sumptuous dishes. 
Indulge in flavors of the world in a spectacular setting. Visit the Lehua Lounge and dine by the waterfall, and watch the sunset over the horizon as it slides into a romantic night.
The new Feast at Mokapu is an exclusive luxury Lu'au experience, held on the beautiful lawn of the luxury hotel.
Enjoy story-telling, and learn the history of Maui and Hawaii's Polynesian ancestors while the fire dancers dance fearlessly and dramatically.
3. Ritz-Carlton Kapalua Maui
Expand the depths of your mind while staying at a world-renowned hotel, The Ritz Carlton Kapalua, for the young at heart and the prestigious with a curious mind. 
Feel the spirit of Kapula, the second-largest island in Hawaii. While the legendary hotel was being made and digging began, the workers discovered a significant Hawaiian burial site. The Honokahua Preservation Site, a sacred resting place of over 900 ancient Hawaiian burial 
Located on the North Shore and one of Hawaii's most prominent nature preserves with two marine sanctuaries. The luxury hotel is quite spacious, with 54 Acres of land. The Ritz Carlton Kapalua in Maui is an excellent venue for weddings, significant events, and ceremonies. 
The lush green grass decorates the Golf Hotel in Maui. Additionally, the plantation golf course is a neighbor to the luxury hotel.
Upon arrival, you receive a puka shell necklace along with a refreshing beverage. 
PrivateUpgrades members have access to early check-in and late checkout. Additionally, you will receive a $100 hotel credit and complimentary breakfast daily.
The Ritz-Carlton in Maui has all the usual amenities known to the brand and maintains a higher ranking than the Montage Kapalua Bay.
Couples can enjoy privacy on the secluded beach. However, families traveling with kids would prefer the beach at the Four Seasons Resort Maui at Wailea or The Andaz Maui at Wailea Resort.
On the other hand, golfers and business travelers- The Ritz Carlton Kapalua in Maui has your name all over it. 

Accommodation 
All of the 466 contemporary suites went through a renovation. So sit back and relax before magnificent ocean views in comfort and chic luxury. 
Take amazing selfies in your island-themed resting place. Enjoy luxurious bathroom toiletries.
The marble bathrooms, Hawaiian art, splashes of blue, dark wood floors, and lanai terraces truly enhance your space. 
The residences and suites come with a powder room, dining and living area, and fully furnished kitchens. Expect the usual furnishings like flat-screen TV and coffee machine.
Ritz Carlton Kapalua Guests with access to the Club level receive all-day dining plus personal concierge services.
Accessible rooms provide a 32-inch wide opening. Furthermore, the route to accessible guest rooms is accessible.
 Book your suite with PrivateUpgrades and receive the 5th night free. Participate in this hotel deal when you stay five nights or more. 
If you're getting married or keeping a private event in Maui, now is the best time to book with us. This offer ends on December 17th, 2021.

Things to Do at Ritz-Carlton Kapalua Maui
Start your day with a deluxe breakfast from Ulana, a great spot to view the pool, ocean, and garden as one. You'll always have things to do in Maui, Hawaii. Enjoy signature Hawaiian events each year like the Kapalua Wine & Food Festival. 
There is a wide range of land and sea activities to try at the Ritz Carlton Kapalua. So refresh your soul from the summer heat, go swimming, and snorkel with your friends. 
Go boogie boarding, try stand-up paddling, and if you don't want to get in the water- No problem. Sail your troubles away on the Pacific Ocean. 
The humpback whales are massive, and the underwater adventures are mystical. There's something magical about seeing the turtles, butterflyfishes, coral reefs, and sea creatures while underwater. Hungry? Order a quick meal online from Olu Poolside.
Additionally, the Ritz Carlton Kapalua Resort shuttle can take you to nearby attractions. Enjoy festive land adventures from passionate fire dancers to talented hula-hoop dancers. You'll feel like you can take on the world after visiting Hawaii. 
There are six places to dine. The Olu Cafe serves cocktails, salads, and sandwiches, while the Burger Shack has milkshakes and burgers. Grab a quick snack at Kai Cafe, enjoy a wrap, salad, or something for your sweet tooth. 
The Hawaiian flavors of The Banyan Tree have love in every bite; surround yourself with the ambiance of nature while inside. Dine outside before the fire pit and a marvelous ocean view. Savor Hawaiian coastal cuisine and organic wine. 

The Ritz-Carlton Spa in Maui
Re-charge after a long day, visit the Ritz Carlton Kapalua Spa. Soak up the essence of infused treatment spaces. 
Care for your body with a wide range of body treatments inspired by ancient Hawaiian traditions. Treat yourself and love the skin your in. You won't regret the Maui Vera Sunburn Relief.
The Ritz-Carlton Spa in Maui uses organic herbs and botanicals to refresh your skin. Choose from over. Additionally, massages, facials, hair, and makeup are available. View the Ritz-Carlton Spa Menu here
How can PrivateUpgrades Help
PrivateUpgrades is a members-only travel club with more than 20 years of experience. Members receive luxury accommodation for both leisure and business trips.
With a PrivateUpgrades Membership, members will become a VIP. Gain access to numerous exclusive Upgrades, Amenities, Discounts, and Promotions for Luxury Hotels worldwide.
Benefit from our Preferred Partner Status and our relationships with hotel owners and managers at the most renowned hotels. Then, receive a personalized service that will transform your entire stay.