Amsterdam is an open-air museum with ancient buildings dating back hundreds of years. It's a place of artists and many museums dedicated to them. A city of idyllic canals and a city of flowers, mainly tulips.
In short, Amsterdam is amazingly diverse, so there is a lot to see and do for tourists who come here. From the red light district to the Van Gogh Museum – the possibilities are endless. The capital of the Netherlands and one of the most important ports on the European continent is a true gem to discover. Let's dive in and see what's so special about it!
Why is Amsterdam worth a visit?
Did you know that one of Amsterdam's main attractions is its historic center, which dates back to the 1700s? In fact, it is one of the largest on the European continent today.
Just wandering around its streets will be a magnificent experience. Here are more Amsterdam attractions and tourist sites you shouldn't miss.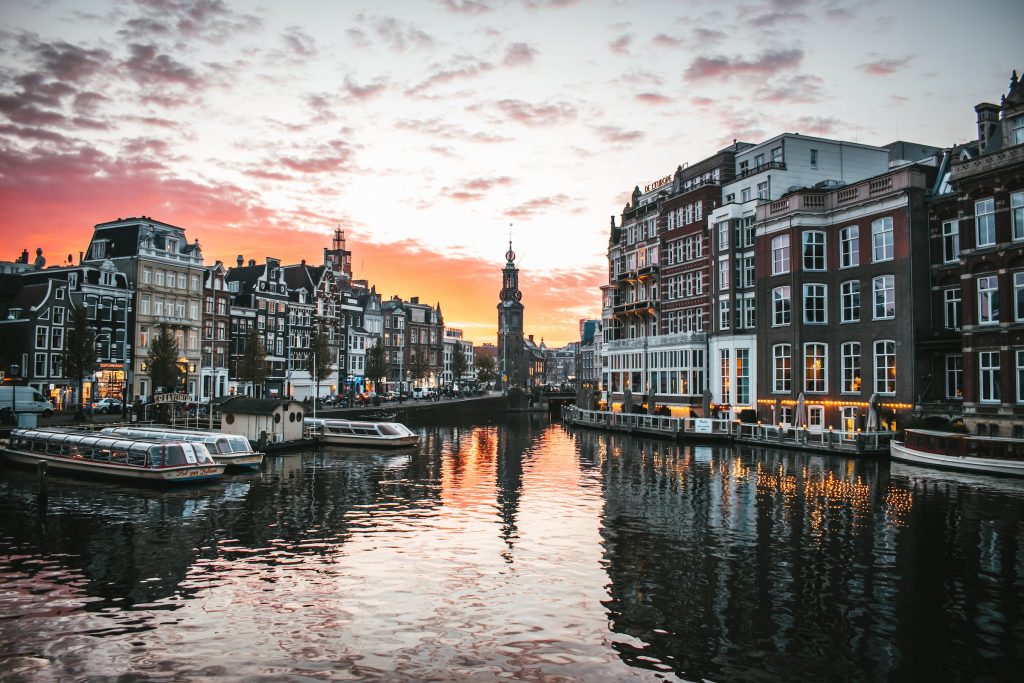 Amsterdam canals
The city is known as the "Venice of the North" thanks to its canals. This Venice consists of 100 kilometers of canals, 100 kilometers of bridges, and in addition, thanks to the high mileage on the canals, it has about 2,000 houseboats.
One of the most famous activities in this city and which you should definitely try is the canal cruises. The most popular one is the Herengracht, where you can find a little more history.
Pubs in churches
Want to see something unusual? Then go to church. No, not to a service, but to drink beer, read or listen to music.
Religion is on the back burner, churches are empty, and the calculating Dutch know the value of money. So what to do with the free space? Turn it into a trendy place – a pub, library, swimming pool, or restaurant!
Popular churches in and around Amsterdam:
The bookstore at the Dominican Cathedral (Boekhandel Dominicanen) in Maastricht
Jopenkerk pub and brewery in Haarlem
Paradiso, a pub and concert hall in Amsterdam
Flower market
The Bloemenmarkt is one of the most famous flower markets in the world. Freshly cut flowers, potted plants, seedlings, bulbs, and many souvenirs are sold here. Even if you don't end up buying anything, it's a fun place to see!
The sea
Everyone who comes to Amsterdam has to see the North Sea. Board the train towards Zandvoort aan Zee, and within 20 minutes, the salty air will blow into your hair, and seagulls will try to steal your sandwich.
Take a stroll along the coastal dunes and then enjoy a traditional cold-weather drink – hot chocolate and cream – at the famous Ubuntu Beach or HippieFish. Keep in mind they are closed from October until the end of March. So, if you are coming in winter, we suggest heading to Beachclub #5.
Jordan's surroundings
The Jordan neighborhood is listed as one of the most beautiful parts of the city and is definitely worth a visit in Amsterdam. Walking through its wonderful streets, you will be able to see the set of elements that make it stand out.
Many visitors consider it their favorite neighborhood because its narrow streets make you feel at home. It also has spectacular gardens full of every kind of flower you can imagine. The fact that it is next to the Brouwergacht canal makes this neighborhood even more special.
We recommend you take a stroll through this beautiful area and when you are done, take a seat in one of its fabulous cafes for a drink while you continue to enjoy the breathtaking views.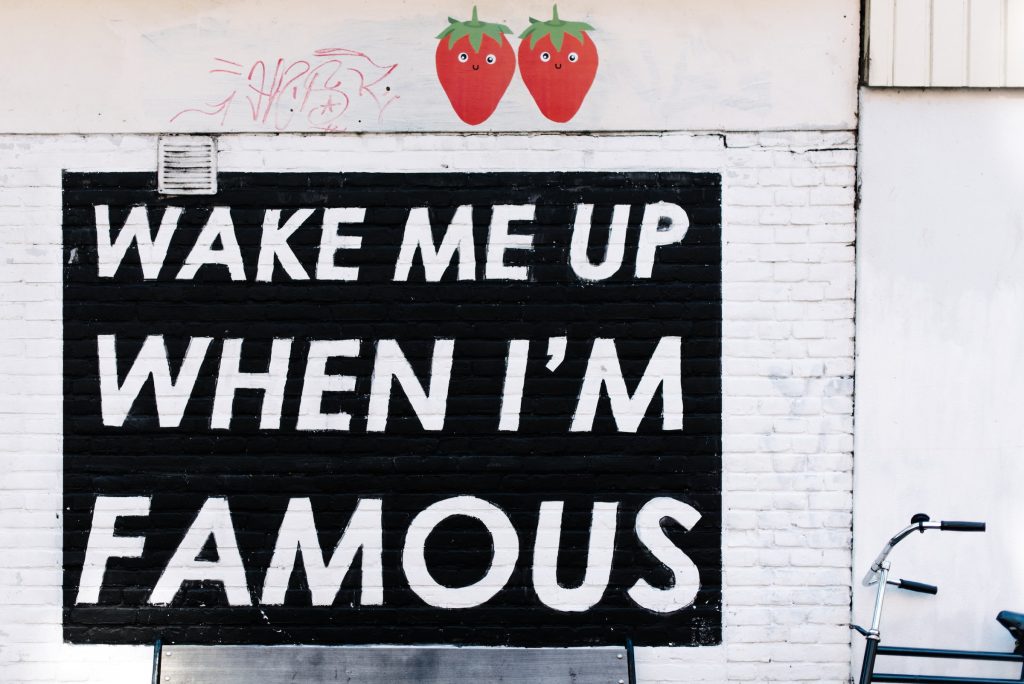 Amsterdam street art
Amsterdam is a popular destination for art enthusiasts. But learning more about Vincent Van Gogh's masterpieces isn't the only option. Those who prefer something more modern can visit the Amsterdam Museum of Street Art.
One of the world's first recognized street museums features a variety of artworks painted on walls and doors. In each graffiti, you can admire the form of expression used.
The Amsterdam Museum of Street Art should definitely be on your Amsterdam bucket list. Our tip – discover it through a guided tour, which lasts about an hour and a half. This way, you'll get more insight into the fascinating art form.
Other fascinating places to check out:
Anne Frank House
Stedelijk Museum (museum for modern art)
Brouwerij 't IJ (the famous brewery)
Heineken Experience (an interactive tour through the beer giant's brewery)
Weather in Amsterdam – what to expect
The best time to visit Amsterdam is spring or summer when the temperatures are comfortable. Winters, however, are long, cold, and windy. Over the course of the year, you should expect plenty of rain.
Luxury hotels in Amsterdam
If you are traveling to Amsterdam, you will surely have a great time in one of the city's luxury hotels. We've rounded up our favorite hotels in Amsterdam's city center.
In the heart of Amsterdam, a few steps away from picturesque canals, museums, and Dam Square, you will find W Amsterdam.
The luxurious hotel occupies two historic buildings – the former Amsterdam bank and the telephone exchange. Behind the walls, chic designer interiors and first-class service await guests.
The hotel offers elegant and comfortable rooms with views of the old city and the medieval Singel Canal, a great gastronomic restaurant with a "Belle Epoque" atmosphere, a stylish bar with a panoramic view of Amsterdam, and spa and fitness facilities.
The accommodation has an interesting service called 'Whatever/Whenever'. Simply press the button on the phone, and the team will make your dreams come true (as long as they are legal).
W Amsterdam combines the charm of old Amsterdam with the comfort of the 21st century.
Prices start at 474 euros per night
As a PrivateUpgrades' member, you can benefit from daily breakfast, 100 USD hotel credit, early check-in/late check-out, and other advantages

Another excellent hotel in the city is Andaz Amsterdam Prinsengracht. The accommodation is located in Amsterdam's former public library, in the center of the canal strip, and offers elegant designer rooms.
The hotel's interiors were created by renowned Dutch designer Marcel Wanders. The rooms and suites boast views over the Amsterdam canals and the hotel's landscaped garden.
All rooms have a seating area with a flat-screen TV. Rooms have an open-concept bathroom with an enclosed shower and toilet, as well as an open-plan dressing table.
The on-site Bluespoon Restaurant serves breakfast, lunch, dinner, and Sunday brunch. It offers European cuisine with a creative twist, using all local and seasonal ingredients. During summer, they are often sourced from the hotel's herb and vegetable garden.
There is also a bar where guests can relax, sip special cocktails and enjoy views of the famous Prinsengracht Canal.
The Andaz Amsterdam Prinsengracht has a spa and fitness center where guests can treat themselves. Facilities include bicycle rental, boat tours, car parking, babysitting services, and event areas.
Prices start at 541 euros per night
Become PrivateUpgrades' member and get an upgrade at the time of booking, daily full breakfast, 100 USD hotel credit, and other fantastic perks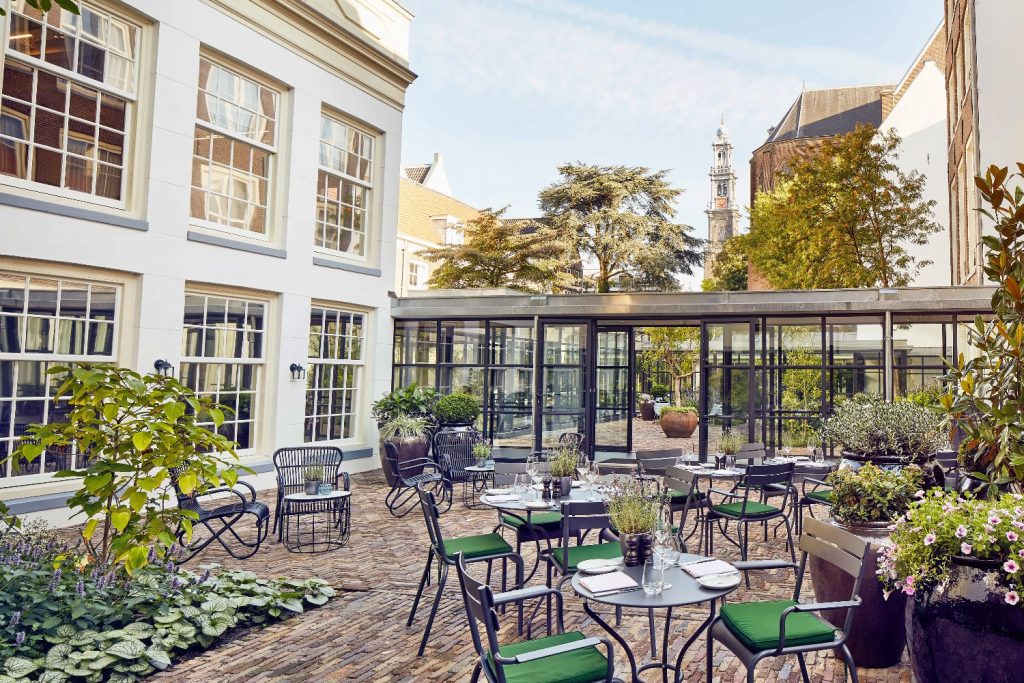 This unique hotel comprises 25 carefully restored 17th and 18th-century buildings, united in a single complex. The Pulitzer Hotel is located in the heart of Amsterdam, on the banks of the Prinsengracht Canal, near the Royal Palace.
The rooms are decorated in the traditional Dutch style. A remarkable peculiarity of the room interiors is given by the dark wooden beams on the ceiling – a typical detail of the local architecture.
The hotel also boasts five unique themed suites. One of them has a collection of antique furniture and decorations. Another one boasts antique musical instruments and vintage records' covers. The third one is decorated with modern paintings, and the fourth has shelves with rare books.
Finally, the fifth, the signature Pulitzer Suite, will impress even the most experienced travelers with its furnishings and bold layout.
Prices start at 564 euros per night
Our members get complimentary breakfast, 100$ USD food and beverage credit, and other benefits
---
Amsterdam somehow combines the hustle and bustle of a metropolis, but it is small enough to walk or cycle anywhere and never feels boring.
Charming gabled-roof buildings, beautiful bridges, and quiet canals give it a village charm, but you will also find top-class art museums and one of the world's best orchestras. Plan your vacation in Amsterdam with PrivateUpgrades. We'd love to help you!