Whether you're craving good food, fun attractions, or a memorable adventure, Barcelona won't disappoint. There's a reason it has become a top travel destination. In Barcelona, there's so much to see and explore! Admirers of fine things in life will appreciate the city is luxury-friendly too. In fact, it's one of the best places to head for fine experiences.
For your convenience, we've created a guide on exploring Barcelona the luxury way. Let's dive in!
Spend a day on a private sailing boat
There are certain benefits to Barcelona's location next to the Mediterranean sea. During summer, you can rent a private sailing boat, which comes along with an experienced captain. Whether you are traveling with your friends or family or hope to have a romantic getaway, this will be a great idea for a fun-filled day.
If you'd like to rent a boat, you'll find numerous companies that provide the service.
Shop at La Roca Village
One of the coolest places to satisfy your shopping cravings is La Roca Village. The charming place is just 40 minutes outside the city and includes an unusual shopping mall inside a 19th-century town. On the streets, you'll find the shops of some of the biggest brands in the world. If clothing is not what you're after, you'll be pleased to know the area also has many great home decor shops and lovely bookstores.
Another fantastic place to stop for a shopping spree is Passeig de Gracia, Barcelona's own version of Champs Elysées in Paris or Fifth Avenue in New York.
See football like a VIP
Visiting Barcelona and not heading to a football game is a crime, even if you aren't a fan of the sport. But to make the experience better, ensure to make use of one of Europe's largest stadiums' private lounge.
Pick your perfect place to enjoy the game (we recommend la tribuna, which offers the best views) and treat yourself to delicious complimentary snacks and drinks. However, keep in mind you must dress smart.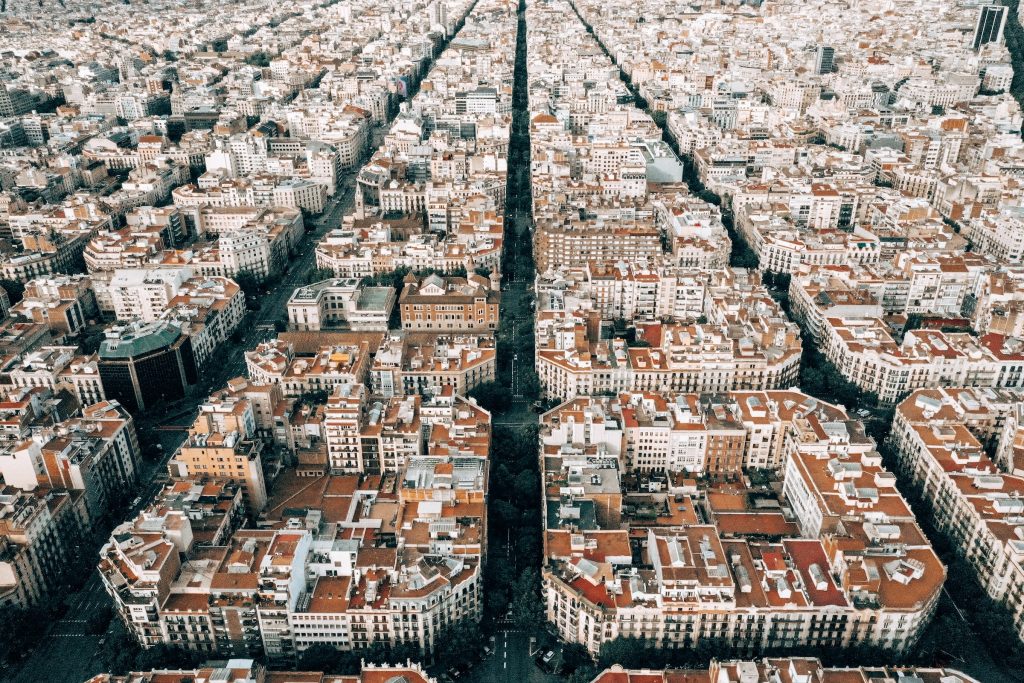 Taste gourmet tapas
If you are a foodie, you already know that trying tapas is a 'must' when adventuring in Barcelona. The small plates of food are typically served alongside beer or wine and are quite simple (but delicious). However, there are some places in the city that offer tapas with a twist, like Tickets.
Led by Ferran Adrià's brother, Albert, the fine dining restaurant serves food that can be considered a form of art. In fact, the restaurant has been listed among the most prestigious in the world.
Wind down at a five-star spa
Let's be honest – the hustle and bustle of Barcelona can sometimes be a lot, especially if you aren't a fan of big cities. If you ever get overwhelmed, there's a way to restore your peacefulness. All you have to do is plan a relaxing visit to a spa. Luckily, Barcelona is home to many five-star wellness facilities, which will allow you to forget your worries.
Among our favorites is Aire de Barcelona. The spa is near El Parc de la Ciutadella and features thermal pools, fantastic body treatments, and massages, all in a tranquil setting.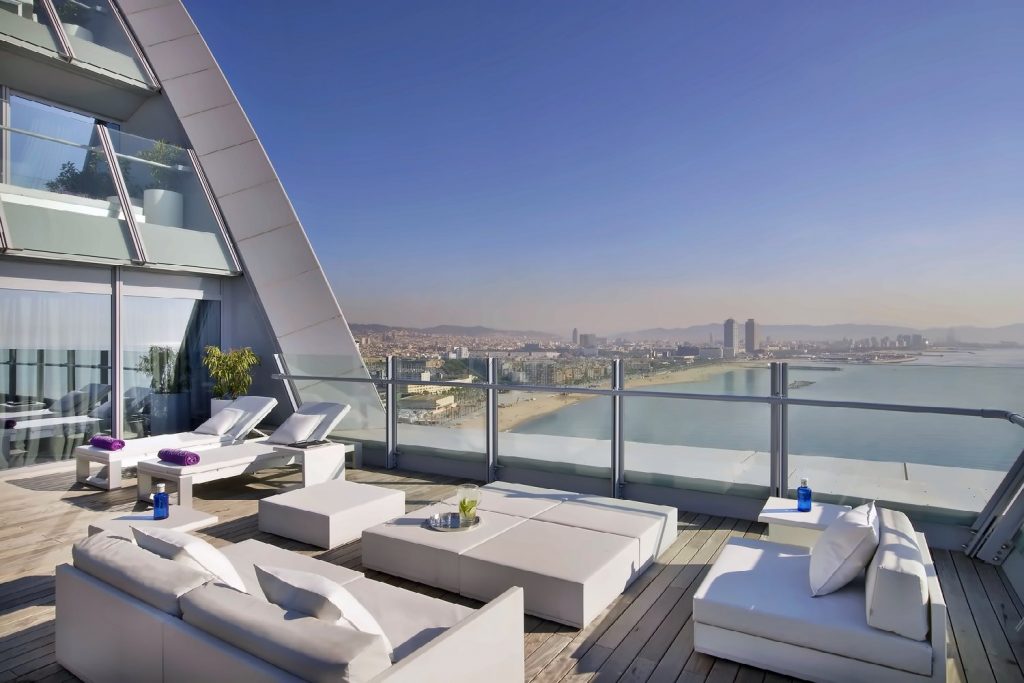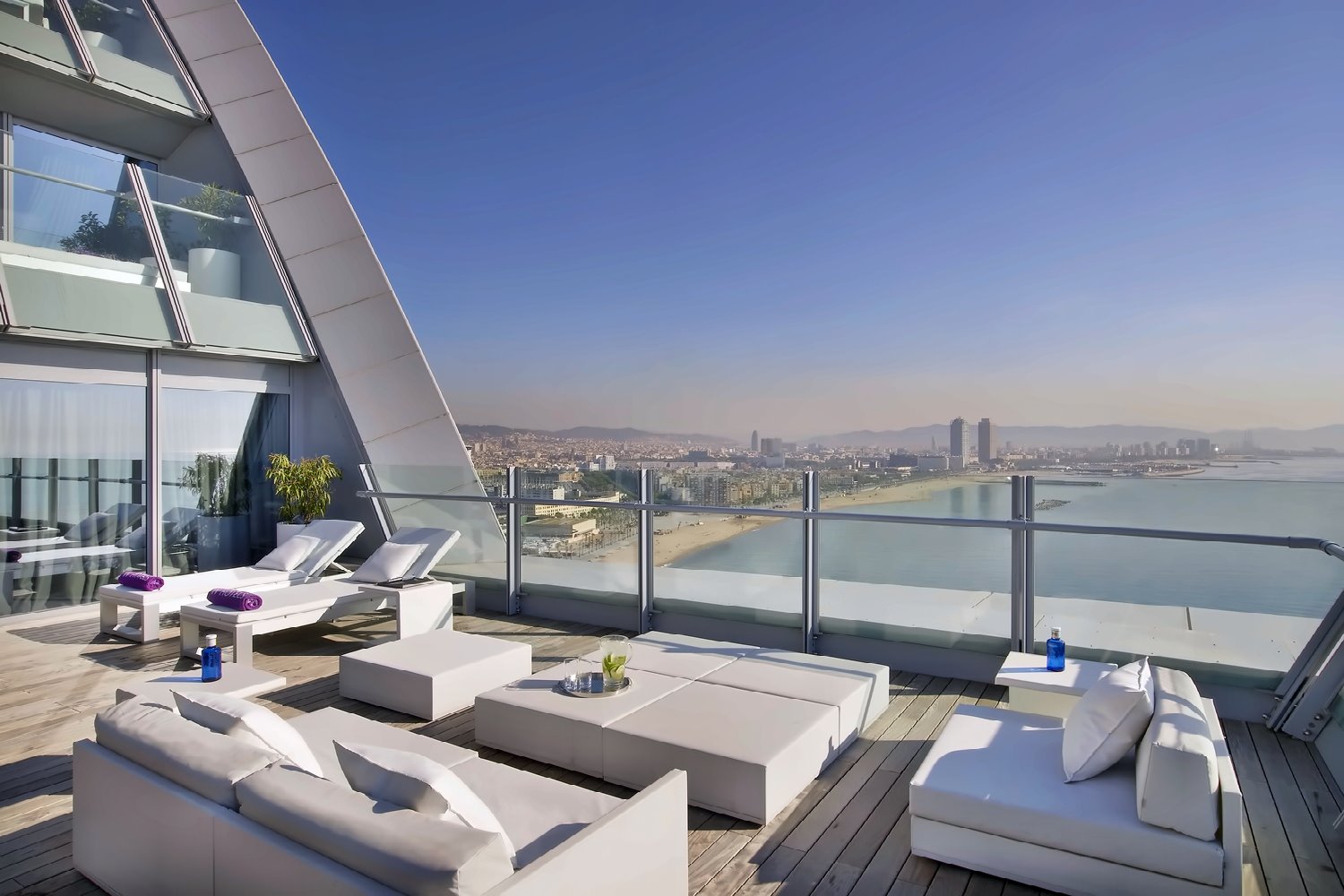 Stay at a high-level hotel
Catalonia's capital has a number of exceptional hotels, so picking just one for your vacation won't be easy. The legendary W Barcelona or Hotel Arts will be an excellent choice for those who wish to enjoy true luxury.
If you prefer a more romantic stay, our top pick is Serras Hotel Barcelona, which was designed by the world-famous architect Eva Martinez. The accommodation is in the Gothic Quarter, well-known for its beauty and charm.
Sip champaign enjoying the city's skyline
Barcelona seems to come alive in the evening. The streets then bustle with energy as party-goers prepare for their night adventures. To experience the true beauty of Barcelona after the sun has gone down, head to La Dolce Vitae at Majestic Hotel. The spectacular rooftop bar offers 360-degree panoramic vistas of the entire city. A few years ago, the bar even earned a title as the Best European Hotel Rooftop.
As you sip your favorite cocktail or champagne, admire Barcelona's most iconic landmarks. Sagrada Familia, Agbar Tower, and more within your palm!
Fly above the city
While walking around Barcelona is already great, imagine how spectacular it would be to fly over it with a helicopter. By taking a private tour, you have a chance to see up close and personal some of the city's most known sites like Spain Square, the National Palace of Montjuic, and others. From a bird's view, these iconic places seem even more beautiful!
If you aren't afraid of heights and like a good adrenaline rush, taking a helicopter ride is just what you need for a perfect day in the city.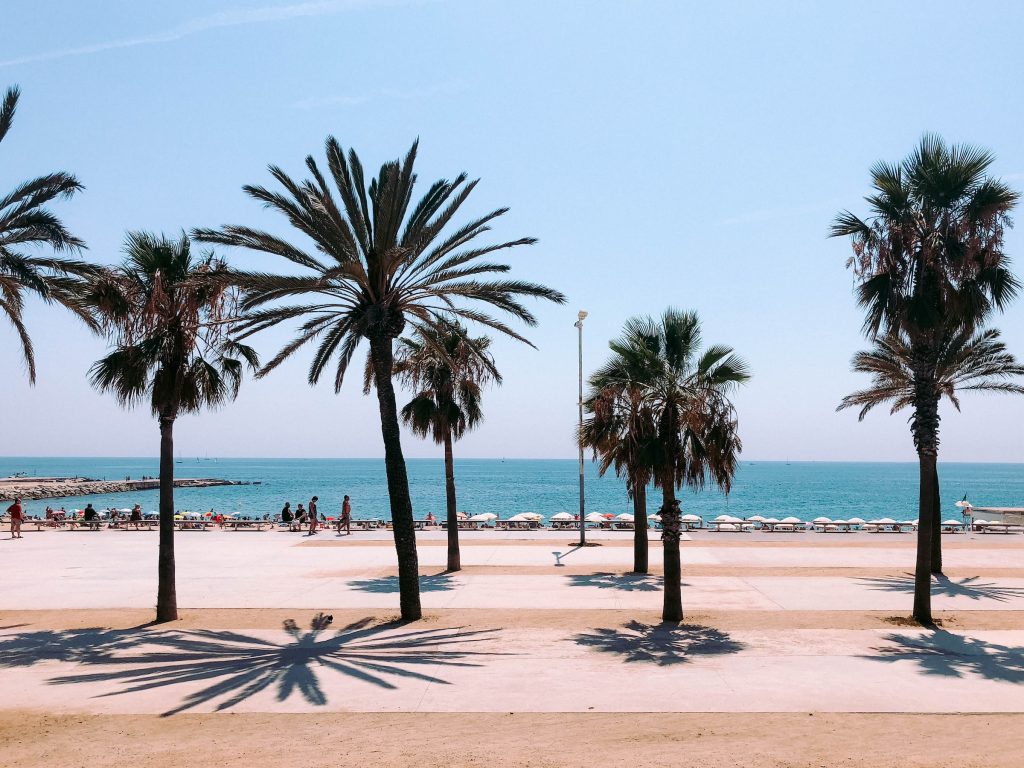 Have a private photoshoot
There's no disagreeing – Barcelona is one of the most photogenic places in the world. With its historical landmarks and glorious views as a backdrop, it's nearly impossible to take a bad photo.
When visiting the city, don't miss out on the opportunity to capture all the fun you have. Book a private photo session for you and your loved ones, and ensure you have something to remind you of all the exciting memories.
When is the best time to visit Barcelona?
What makes Barcelona such a great travel destination is the fact it has pleasant weather throughout the year. To avoid swarms of tourists, we advise you to plan your adventure in the shoulder seasons – from April to July and September to November.
End notes
If you're thinking about traveling to Barcelona, you are in for a treat. Given how vast it is, it can be tricky to see all the major landmarks just within a few days, so we suggest booking at least a week-long trip. Here, delicious food, spectacular vistas, and a whole lot of fun await you.
By joining our PrivateUpgrades travel club, you can explore Barcelona in style. Book one of our amazing hotels and experience what true luxury means. Contact our team here for more details.