Greece is a priceless treasure in the Mediterranean. Visiting the country will give you the impression of being in paradise. A stunning combination of archaeological sites, beautiful beaches, breathtaking landscapes, and delicious cuisine is sure to enchant you.
There are a lot of good places to go in Greece, but in this article, we list the top five islands you should include in your travel bucket list.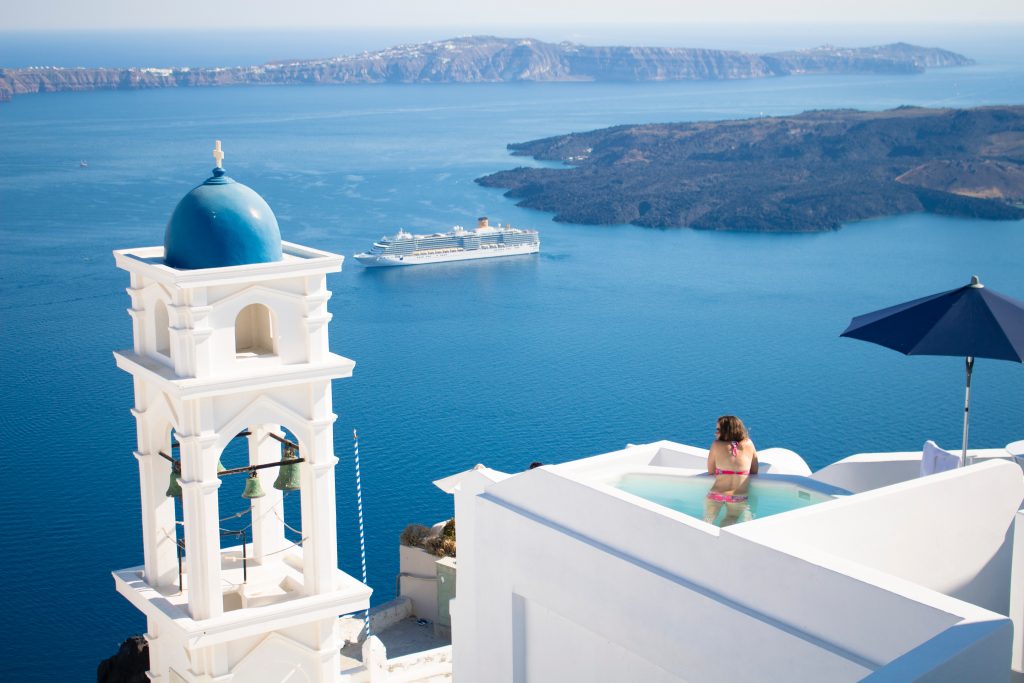 Santorini
Santorini, the beautiful and famous island in Greece, is a holiday destination nobody should miss. Situated on the island's north side and built on impressive cliffs, the village of Oia is the most popular among all the places in Santorini for its gorgeous sunset views.
Due to their volcanic origins, the beaches of Santorini have unique features and extraordinary surroundings. The restaurants in Santorini vary and are distinguished for their location, style, and creative Mediterranean cuisine.
If you are searching for a 5-star hotel in Santorini for your holidays, Canaves Oia Hotel is the ideal resort.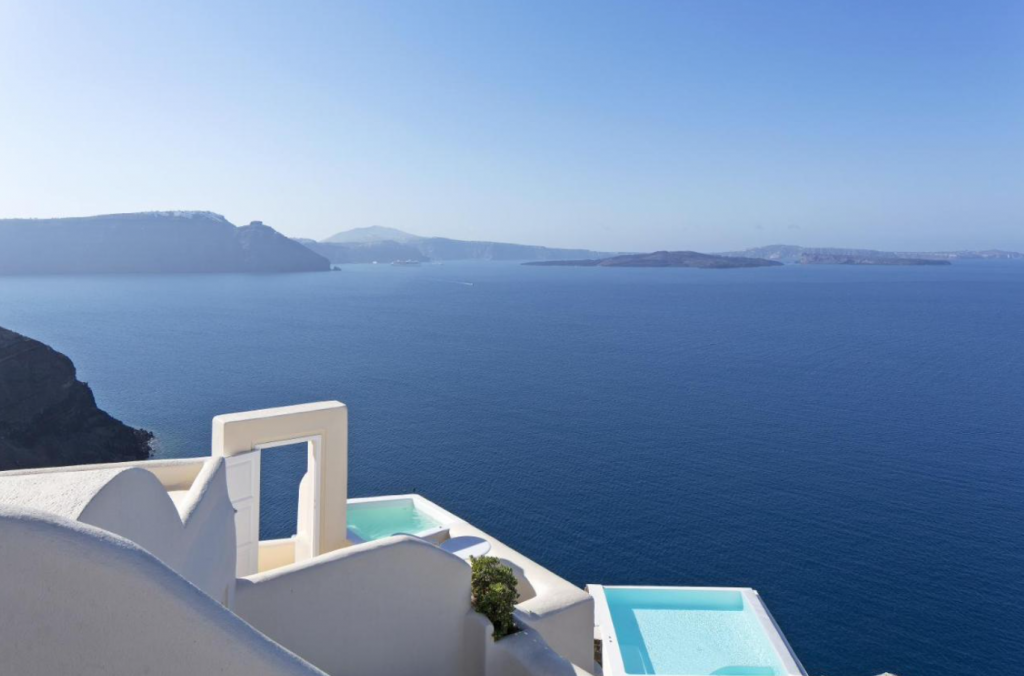 The Canaves Oia Hotel
The Canaves Oia Hotel is ideal for those seeking both privacy and luxury. All 24 suites at the accommodation evoke a sense of comfort and magnificence, whether you choose a junior or superior suite with a plunge pool or a Canaves Suite with private infinity pools.
The mesmerizing Cave Villa Suite is the most recent addition to the Canaves Oia Suites. If you're a gourmet, you'll appreciate the fact The Canaves Oia hotel promises the best dining experience to all its guests. So whether you prefer a private in-room setting on your balcony or a romantic candlelight dinner with panoramic views of the Caldera, you'll surely be satisfied.
Prices here start from 438 euros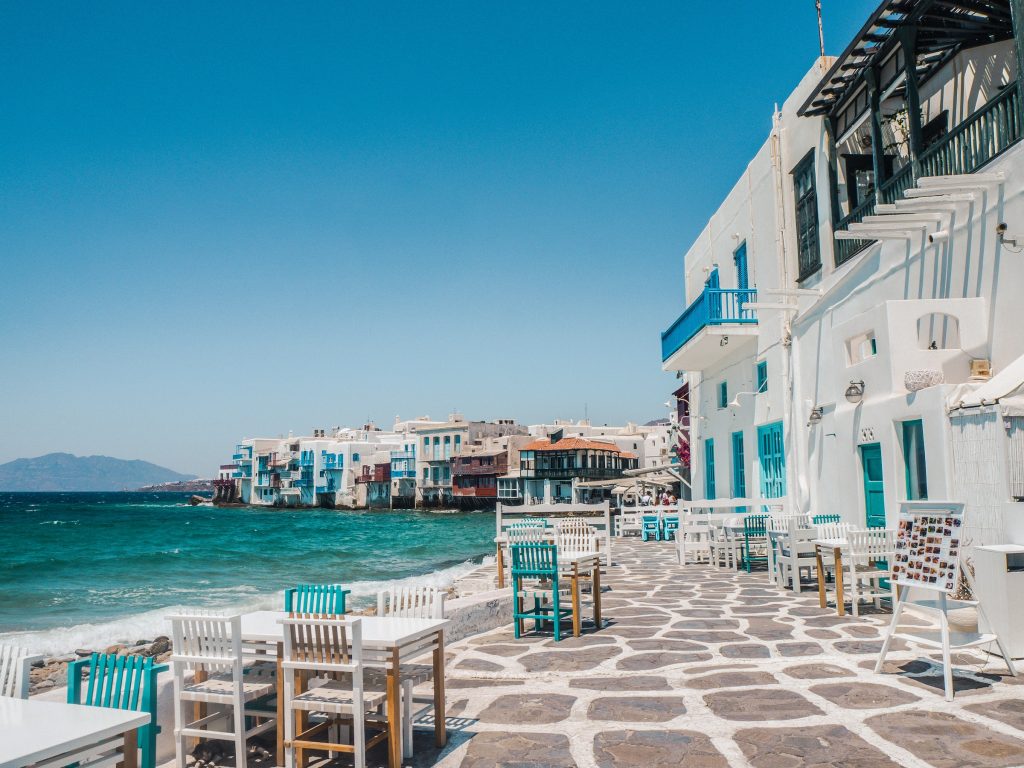 Mykonos
Mykonos is another fantastic destination for luxury lovers. The island is world-famous for its party scene, visited by A-list celebrities, and has incredible beaches. While you are there, check out its capital's whitewashed taverns, homes, and windmills.
Budget Chora is the largest and busiest settlement on the island of Mykonos, and Panagia Paraportiani Church is one of Greece's most photographed places. Visitors can escape the crowds by heading to this small sand strip, and because it's nudist-friendly, it's a relaxing hideaway where you can complete your 'all-over' tan.
One can explore the ancient ruins of Greece's holy island Delos which is just a short ferry ride from Mykonos. The perfect day trip! Delos is the sacred island of ancient Greece and the birthplace of Artemis and Apollo. So where should you stay in Mykonos? You can take in Greece's natural splendor from the Bill and Coo hotel.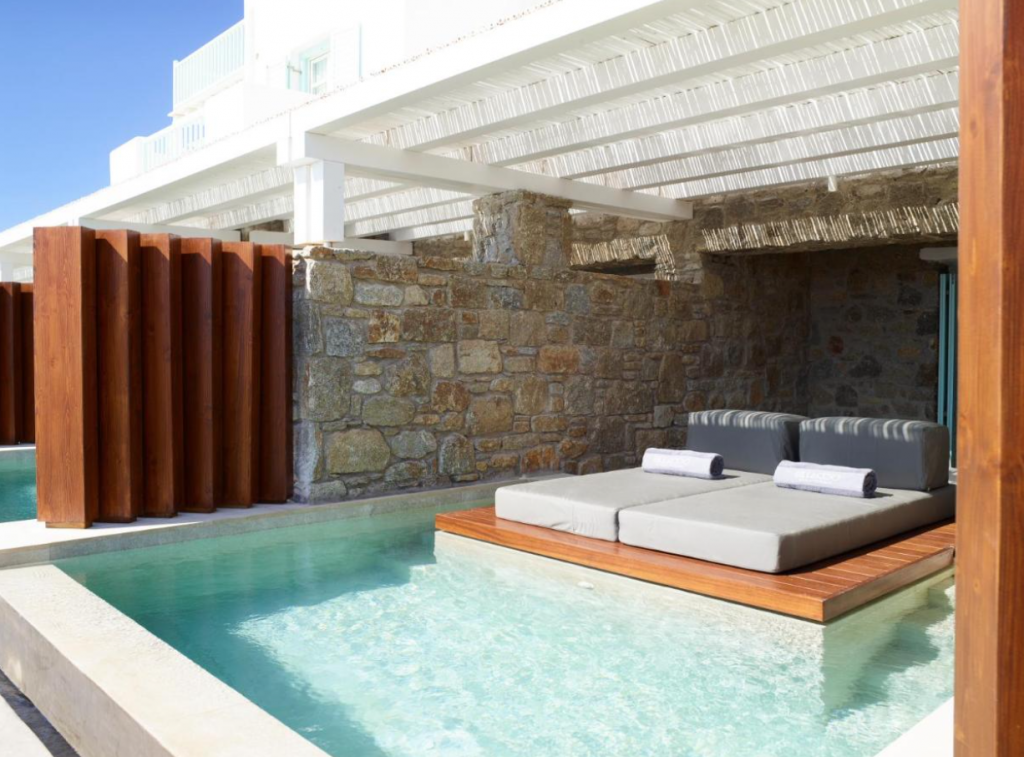 Bill and Coo
The luxurious 5-star hotel Bill and Coo is one of the best world-class accommodations that offer everything you could wish for. Mykonian suites at the hotel promise a wonderful vacation.
The accommodation's various styles and luxuries offer the utmost comfort. Most of the hotel's amenities, including bars, restaurants, and pools, are on the ground floor. The glitz and glamour of this magnificent five-star resort hotel are surely unbeatable.
Prices here start from 454 euros per night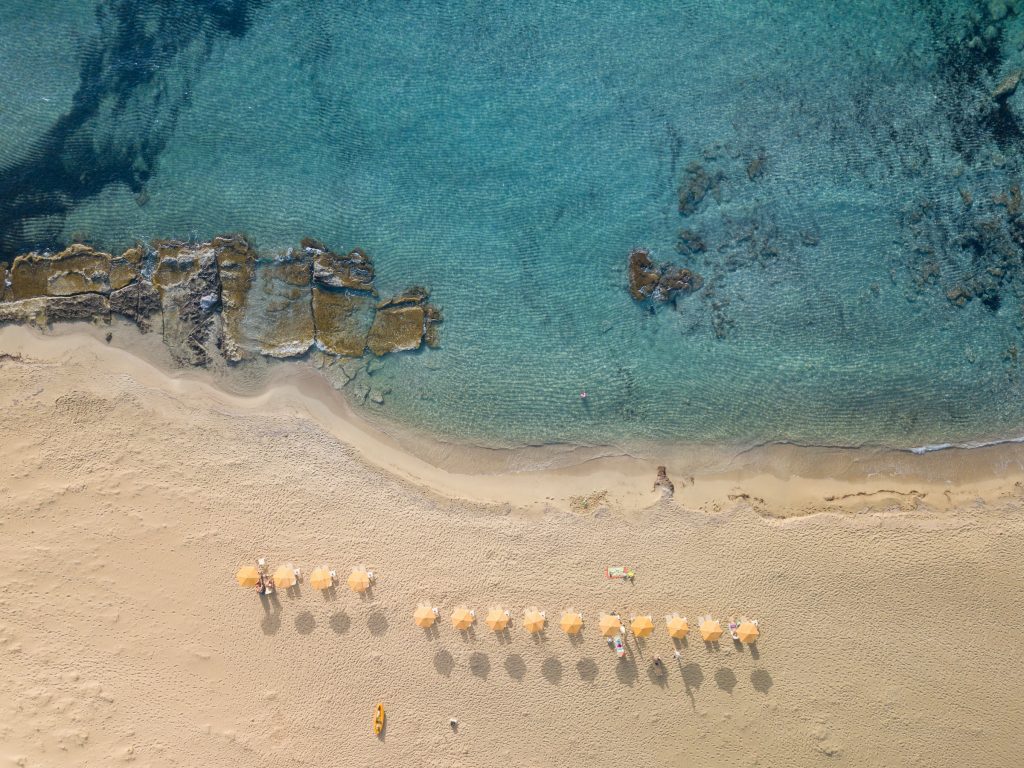 Crete
When you hear of the Greek Islands, your mind likely wanders to the whitewashed, blue-domed houses lining Santorini's oceanside cliffs. But we have another destination for you to consider! We're talking about Crete, one of Greece's most underrated and incredible islands.
The island is the poster child for a Greek vacation. Crete is so big that it can take several hours to drive from one end to the other. But that's what makes it so fun. Here, you'll have a ton to do and enjoy.
If you're spending some time on Crete, consider snorkeling and relaxing at the seaside. The best place to stay on the island is Blue Palace Resort & Spa.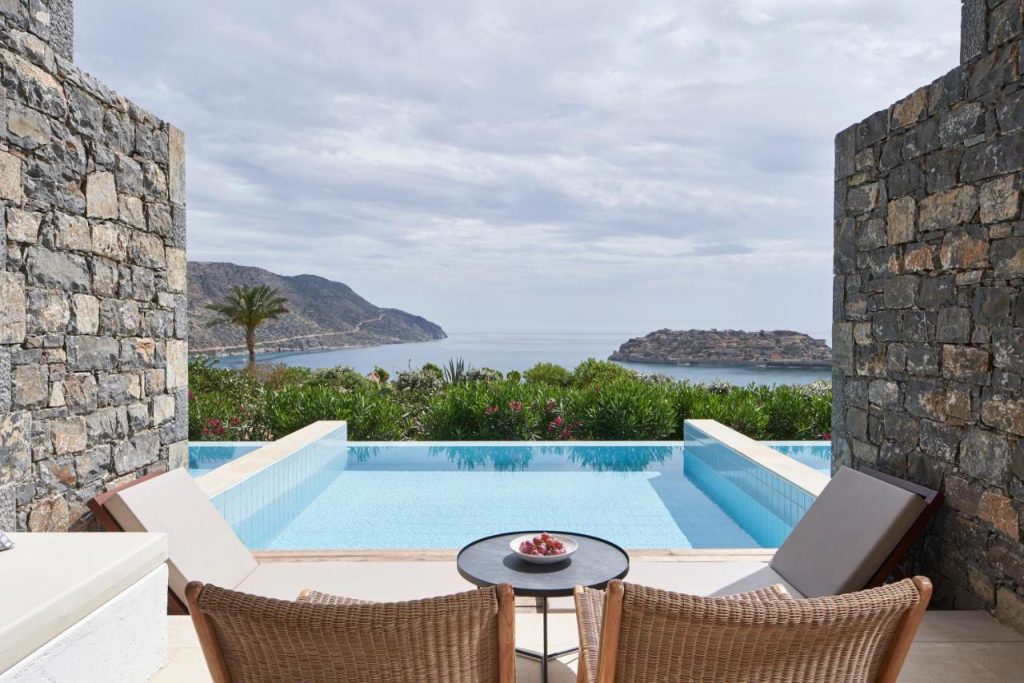 Blue Palace Resort & Spa
A vacation at Blue Palace Resort & Spa is bound to be a good one. On the private beach, guests can relax and enjoy the ethereal view.
Here, the standard guest rooms have balconies, minimalist furniture, and floors made of stone or wood. Guests have the option of requesting butler service. Wish to keep your body fit and in shape? You can use the guidance of a professional trainer. Don't miss the chance to try the spa's exceptional olive oil massages!
Prices here start from 318 euros per night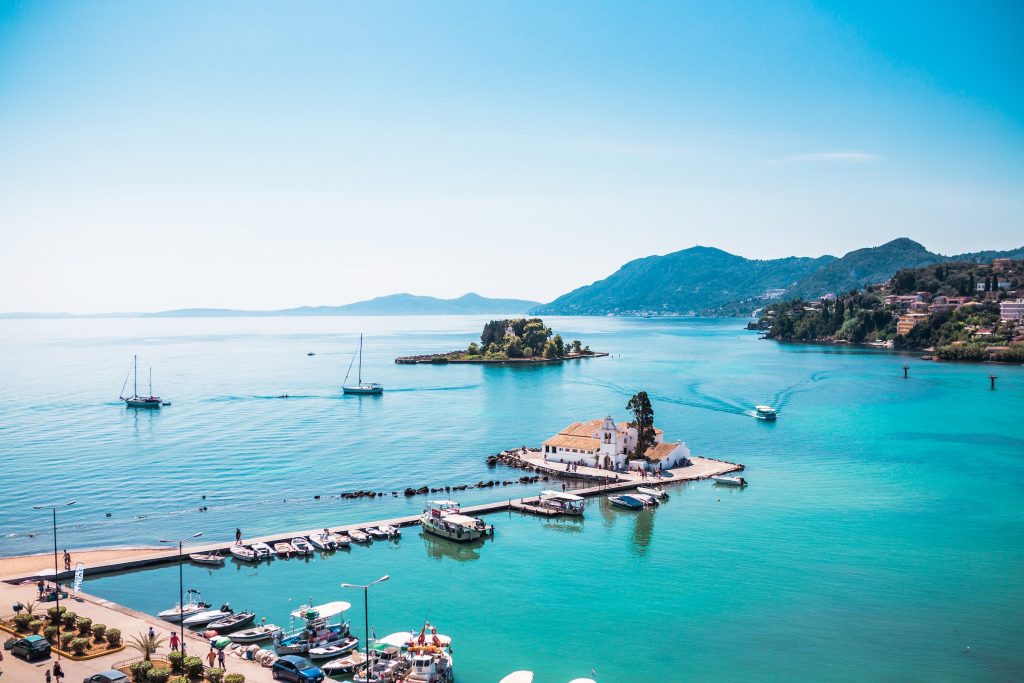 Corfu
Corfu is home to lush green scenery, idyllic pine-framed white-sand beaches, and historic landmarks. The island's fascinating food culture blends sun-ripened Mediterranean produce with influences from the Venetians.
Connected to Corfu by a pedestrian bridge, Vlacherna Monastery is on the picturesque, tiny islet of Pontikonisi. Another unique discovery is Palaio Frourio, a Venetian fortress just east of Corfu Town. The beaches are picture-perfect.
Rovinia, a fantastic beach in Paleokastritsa, 20km from Corfu Town, offers a spectacular landscape. It has abundant plants and trees, clear turquoise waters, and white pebbles. On the southwest coast of Corfu, Marathias is another long sandy beach with clear waters.
Don't miss the chance to see Palia Perithia – the oldest settlement on Corfu and now a ghost village, dating from the 14th century. On the romantic island of Corfu, Domes Miramare Corfu will be the perfect pick for accommodation.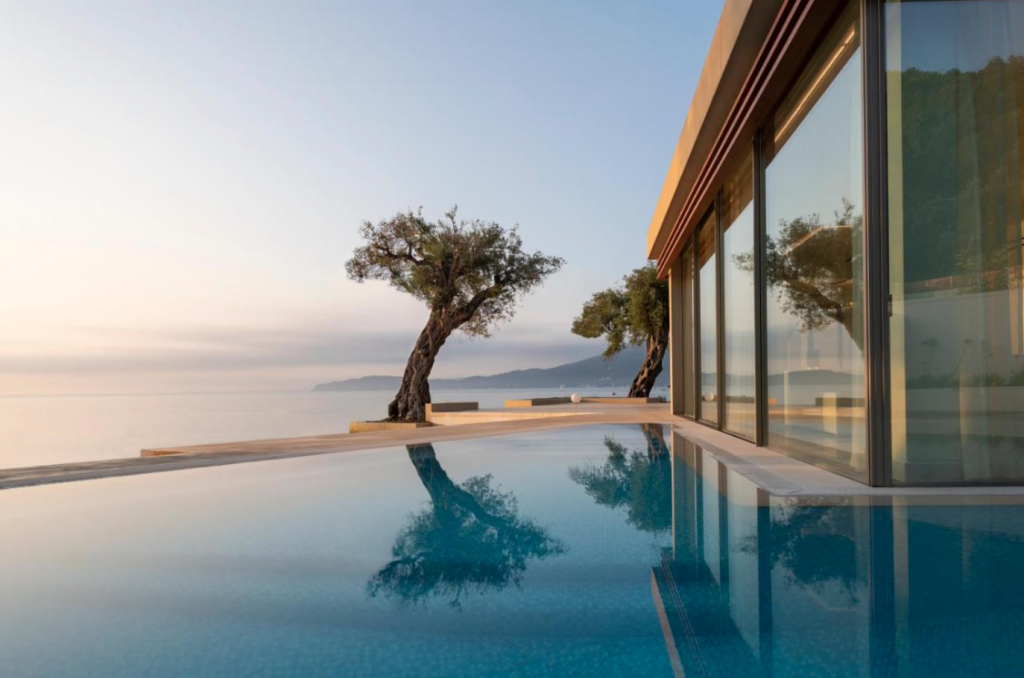 Domes Miramare Corfu
Minimalists at heart will enjoy the resort's modernized rooms, which enchant with their simple elegance. Private pools, jacuzzis, and sun decks create a tranquil setting. Room service is also available if you prefer to dine in the privacy of your room. As you can see, staying at Domes Miramare Corfu has plenty of benefits.
The highlight of the accommodation is the magnificent Soma Spa. Here, you can take a day to pamper yourself and wind down after all the traveling. When it comes to luxury, the sprawling hotel next to the Ionian Sea will be a smart pick.
Prices here start from 211 euros per night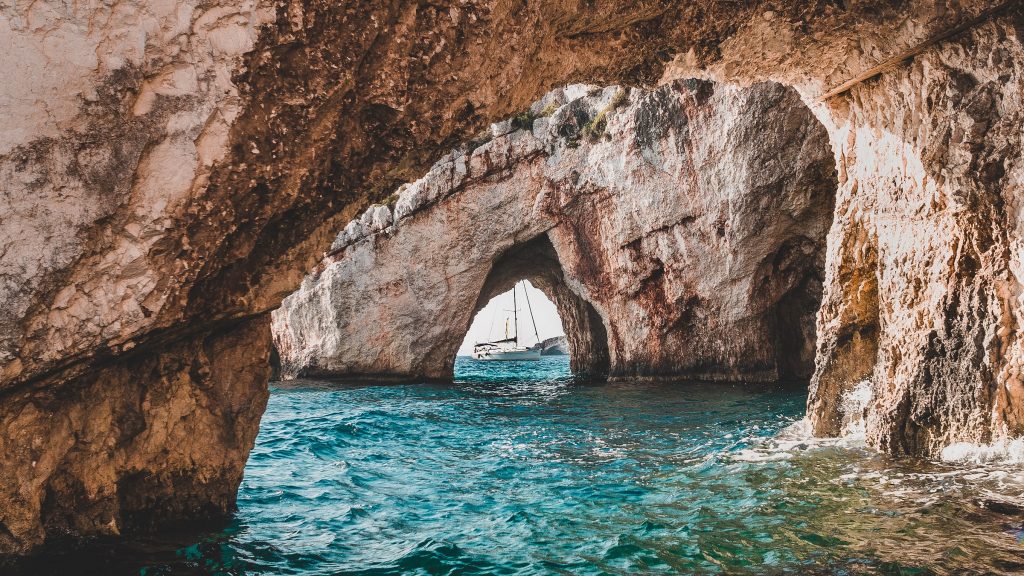 Zakynthos
One of the best Greek islands to visit, which has become a loved tourist destination over the past few years, is Zakynthos. That's not a surprise. Its beauty is indescribable! The mesmerizing Blue Caves are magnificent attractions in the island's north part, underneath Cape Skinari.
Vibrant Laganas and Tsilivi Laganas are the busiest resorts in Zakynthos and are popular among youngsters and families. While visiting the island, tasting traditional Greek specialities is a must. Your taste buds will thank you!
While there are numerous options for having fun, we suggest visiting the Byzantine Museum and Solomos Museum. Bohali is a place with breathtaking views and sunsets across Zakynthos. The best place to stay and enjoy your heavenly Greek experience is Lesante Blu.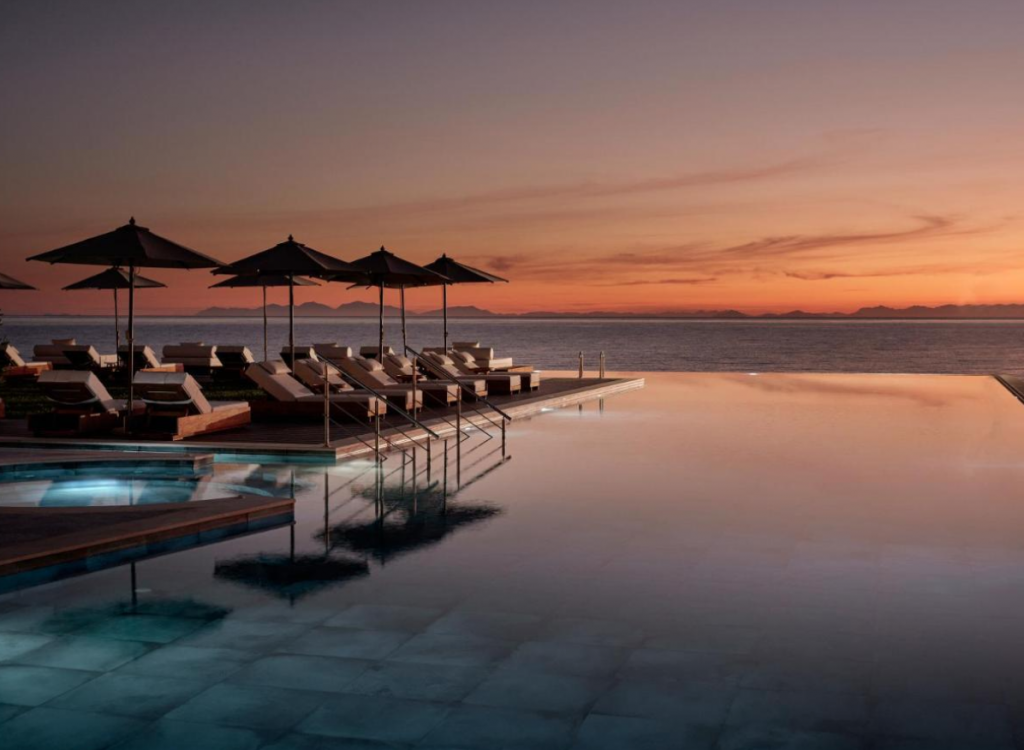 Lesante Blu
At Lesante Blu, private pools are reserved exclusively for adults. With cutting-edge suites and a staff that will make sure all of your wishes are heard., you'll have the time of your life. Try the excellent Mediterranean-themed restaurants by the sea and soak in the surrounding beauty. Here, you should expect no less than perfection.
Private boat transportation from the hotel is available to the island's most popular spots. The best part – some of them even feature a private pool or whirlpool bath outside.
There is a private beach at Lesante Blu and indoor and infinity pools, so guests can choose how they want to spend their time in the water. Soak up the sun, sip cool summer drinks, and watch the ocean. A stay at Lesante Blu is sure to be a memorable one!
Prices here start from 474 euros per night
If you have the time, we also suggest stopping by:
The Dodecanese Islands (Rhodes and its gorgeous ancient city)
Skiathos
Lefkada
Hydra
The Cycladic Islands, for example, the Naxos Island (near the Aegean Sea)
The Sporades Islands
End notes
There are many reasons to visit Greece, including its stunning scenery, welcoming people, fabulous beaches, ideal weather, and distinctive flavors. Whichever island you decide to pick, there's no doubt you'll have plenty of fun.
Become a PrivateUpgrades member and enjoy the Greek Islands to the fullest! Reach out to our team to get more information.